The popular smartphone film-making app Filmic Pro is now available for Android smartphones. Until this release the app had only been available for Apple ios. Filmic Pro is one of the best video camera apps for the Apple iphone. It gives you control over many manual features of the iphone camera for successful video filming. It is also been in use on many video productions and movies including the 2015 film Tangerine.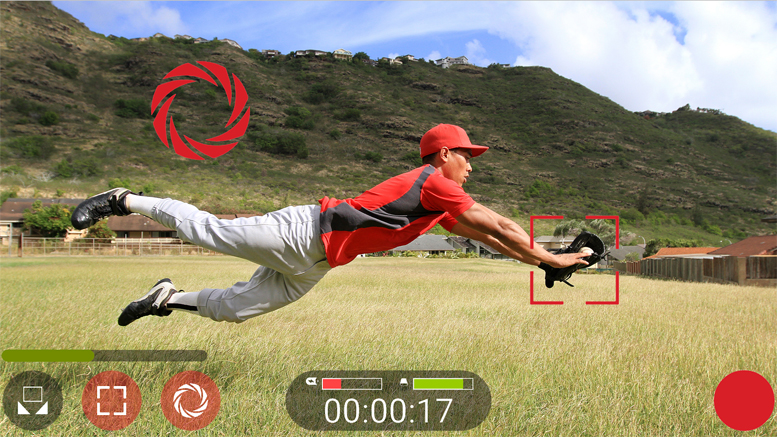 Until this release Android users have been longing for a version of Filmic Pro that they can use with their Android smartphones. The team at Filmic Pro have had the app in Beta-testing for many months and it is now available for Android users. This first release will run on smartphones with Android Lollipop and above and fully supports Android's Camera 2 Api.
However users should be aware that because of the many makes and models of Android smartphones not all Filmic Pro features will work and should check the app supports their phone before they download.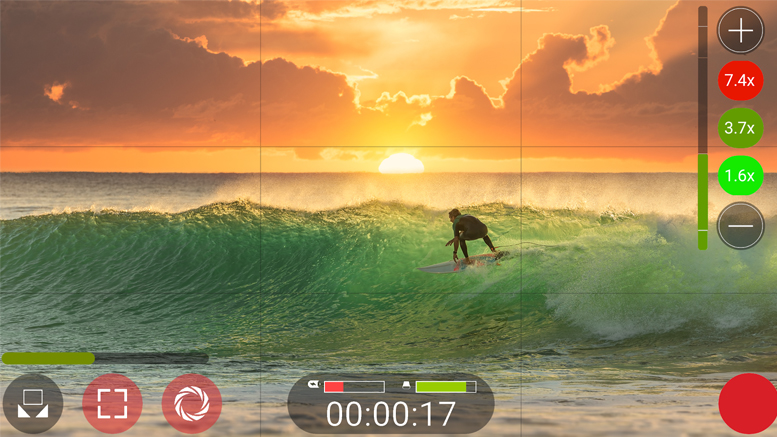 The list of supported Android phones and tablets is as follows:
Acer: GT-810
Google: Nexus 6P, Nexus 5, Nexus 9 LTE, Nexus 9, Nexus 6, Nexus 5X
Intel: SurfTab xintron i 7.0, Cloudpad One 7.0
LGE: V10, LG G Vista 2, LG G Flex2, LG G4
Nvidia: SHIELD Tablet
Sharp: AQUOS SERIE SHV32, AQUOS Compact SH-02H, AQUOS Xx, AQUOS ZETA SH-01H, AQUOS ZETA SH-03G, AQUOS Xx2 mini
Samsung: Galaxy S6, Galaxy S6 Edge+, Galaxy Note5, Galaxy S6 Edge
Symphony Teleca: OnePlus2, hudl 2
TCT Mobile Limited (Alcatel): POP2 (4), 9020A
If you do have a supported Android Phone the list of features is impressive and you can expect to get the following controls added to your smartphone:
Intuitive User Interface for:
Standard, Manual and Hybrid shooting modes.
Variable Speed Zoom
Sync audio frame rates of 24, 25, 30, fps.
Action Slider with extensive controls for live shooting adjustments
Slow and Fast Motion FX options
Adjust Video Settings After Capture (Exposure, Contrast, Saturation, Tint, Color Temperature)
Down sampling
Customizable saved personal presets
Aspect ratio framing guides
Thirds guide for dynamic composition
Optimized for Android 5.0 and later for devices that support Android Camera 2 API.
Full Manual Controls for:
Temperature
Tint
Exposure
ISO
Shutter Speed
Focus
Pulling Focus
Up to a dozen different resolutions and aspect ratios including:
Cinemascope (2.59:1)
Super 35 (2.39:1)
Letterbox (2.20:1)
Super 16 (1.66:1)
16:9 (2K,1080,720, 540)
17:9 Digital Cinema Initiative (2K)
1:1 Square resolutions for Instagrammers
Multiple Saving & Sharing Options:
Share your HD movie through a variety of extension-supported clients such as
Facebook
DropBox
Vimeo
Google Drive
Encoding Options:
4 Variable Bit Video Encoding Rates to make your footage look the absolute best under all post and colour grading conditions or make your device memory last the longest:
FiLMiC Extreme (offers 50mbps encoding at 1080p)
FiLMiC Quality
Apple Standard
Economy
Advanced Audio Features:
44.1 or 48.0khz sampling rates
Audio metering
Adjustable Audio Gain
Headphone monitoring
Stereo recording support
Support for External Microphone Levels and Audio Input Devices
Variable Microphone Positions
You can find out more about Filmic Pro for Android here:
http://www.filmicpro.com/filmic-pro/filmic-pro-now-available-on-android/
And you can get your copy here: 
https://play.google.com/store/apps/details?id=com.filmic.filmicpro
If you would like to know more about some great budget Smartphone filmmaking equipment check out this article:
http://www.smartphonefilmpro.com/best-budget-smartphone-filmmaking-equipment/