The Painter of Jalouzi
With the release of the iphone 6s many film-makers were keen to try out the new Smartphone's 4k recording ability. The good folks and journalists from RYOT were some of the first to get access to the new iphone and decided to put it to the test. With the new Smartphone film-makers Bryn Mooser and David Darg headed to the slums of Jalouzi in Haiti.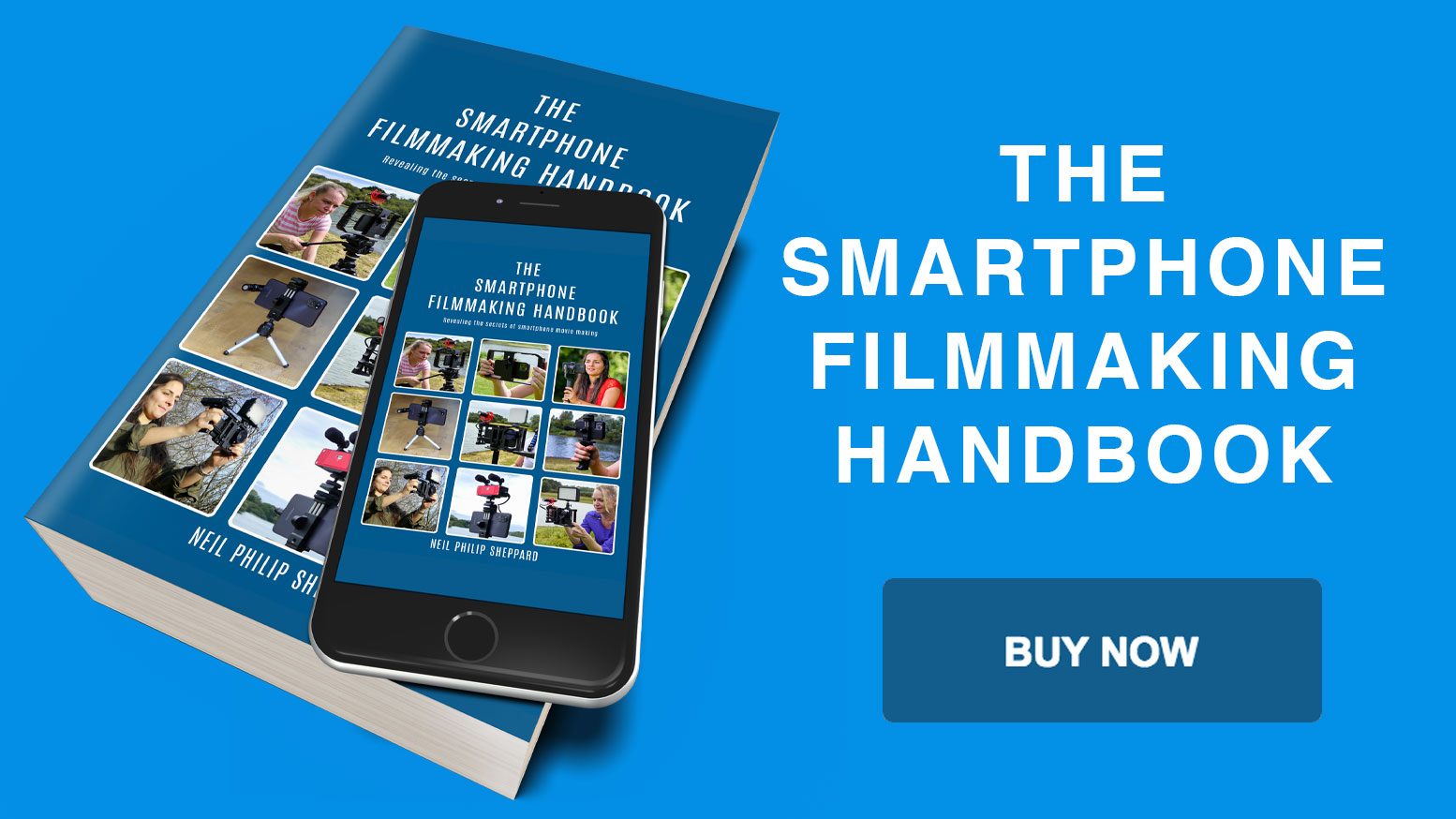 Jalouzi is one of the poorest neighbourhoods in Port-Au-Prince the nation's capital. With the release of the new iphone Bryn and David thought the slums would be the perfect place to try out its 4k abilities. In 2013 a project started to paint the homes in various colours to cheer up the slums. This is where many now populate after the 2010 earthquake. Once the funding for the project stopped a local painter, Duval Pierre, decided to carry on what the government started. He started recruiting local kids and now half of the slums houses are painted all the colours of the rainbow.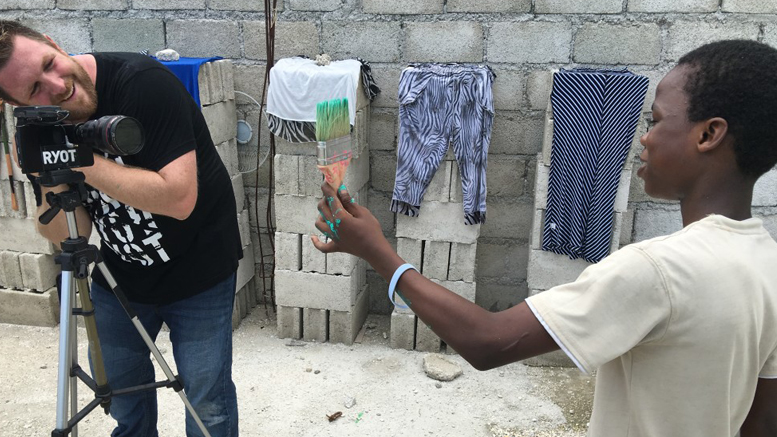 To achieve this wonderful film David and Bryn used some extra kit to make the iphone 6s more adaptive in getting some of the great shots in the film. One of the most common items they used was the MCam cradle by ALM. This gave them the ability to help stabilise the iphone and provided handy mounts for adding a microphone. The MCam's 37mm lens mount also meant they could add lenses to the iphone which improved the quality of their shots.
Other shots were filmed from the passenger seat in cars as they drove through the streets of Jalouzi. To stabilise the image the film-makers used a hand-held stabiliser from ikan. This took out some of the shake that shooting from a Smartphone can cause.
To get the flyover shots David and Byan used the DJI Phantom drone which they harnessed an iphone 6s to the bottom of. They then controlled the drone by remote control and flew it over the slums. The shots they get are stunning and give the whole film a beautiful epic feel.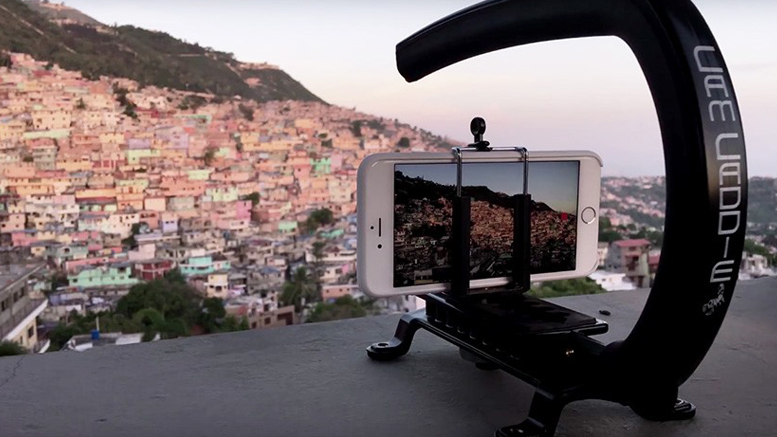 With the release of this film more and more film-makers are starting to realise the power of shooting with Smartphones. There are still big limits with filming with them but they are now becoming incredibly powerful tools to tell stories with. The filmmakers at ROYT are proof about what can be done with the Smartphone that is in your pocket and it's exciting to see what film-makers are now doing with them.
Equipment used in filming The Painter of Jalouzi
iphone 6s
MCamLite Starter Kit
FLY-X3-Plus 3-Axis Smartphone Gimbal Stabilizer
DJI Phantom drone
Various lenses adapted to the 37mm thread mount
The Painter of Jalouzi

Other Popular posts like this:
Why are Hollywood directors making movies with iPhones?
Steven Soderbergh Says He Wants to Only Shoot on iPhones
How to a shoot a movie on your phone, according to Steven Soderbergh