What is the best video production kit for Android and iPhone Filmmaking?
You can spend a small fortune on filmmaking gear for your iPhone or Android Smartphone. There are multiple choices for filmmaking equipment but not all are great for professional movie production. However, if you are a bit strapped for cash there are some great choices available for the low budget filmmaker.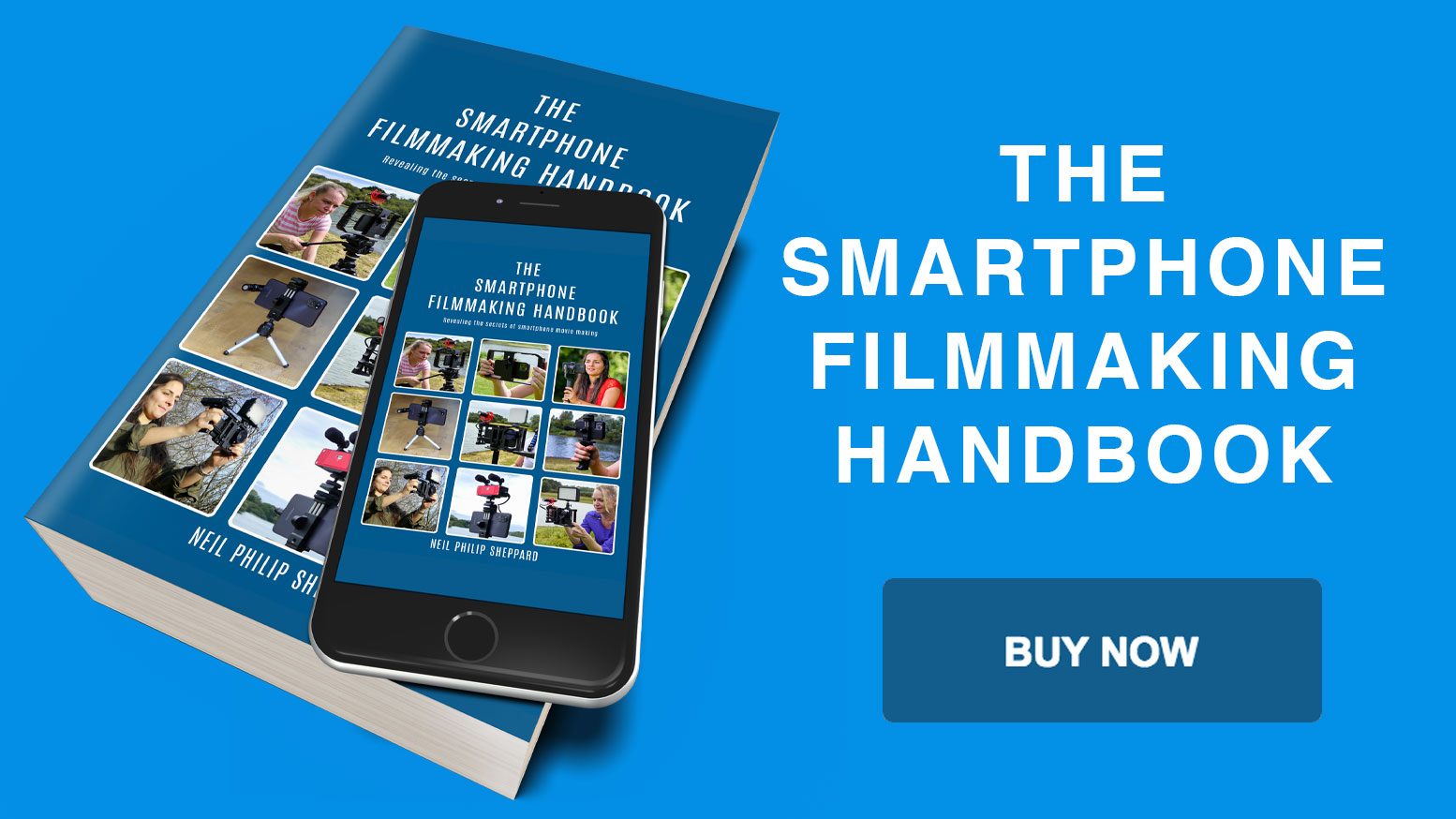 Irig Mic Video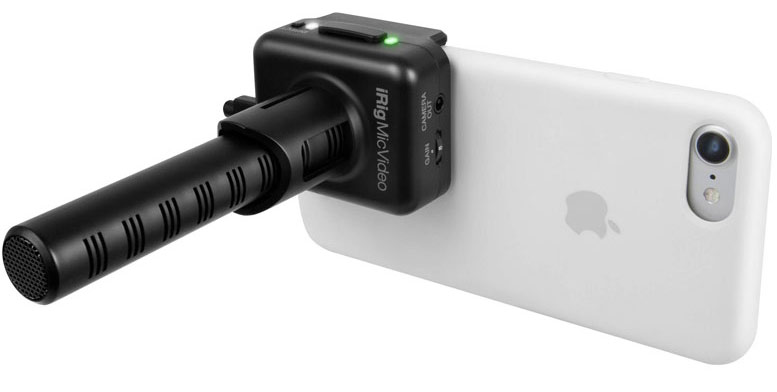 The iRig Mic Video is a directional shotgun microphone, which is perfect for mobile reporting and interviews. It is also compatible with many devices and will work with a DSLR camera as well as your iPhone, iPad or Android Smartphone. The microphone features a super-cardioid pickup pattern that will reject any background noise outside its audio range.
This makes it perfect for noisy environments when you only want to hear the person in front of you. It comes with 24-bit 96 kHz converters that will ensure you get a crystal clear signal for your audio recordings. It also comes with a TRS cable and cold shoe mount for use with a DSLR camera.
Price: $99.00 £70.00 €81.00

Lavmicro Di Lavalier Microphone for iPhone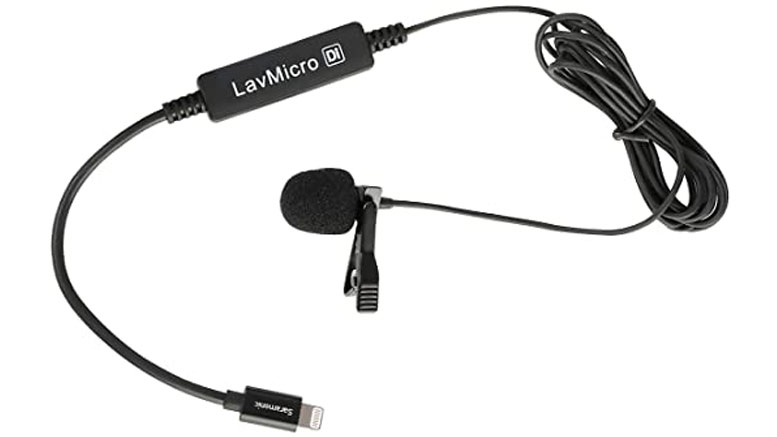 The Saramonic LavMicro Di is a great Lavalier microphone, which is perfect for video interviews with your Smartphone. It allows you to record in stereo to any iOS device with a lightning port. It is an omni-directional microphone, which means it will pick up sounds from all around.
It has a frequency response of 30 – 20000 Hz and will record in 24bit 48khz resolution. It also has a sensitivity of -42+/-3DB. It gets its power from the iPhone so there is no need to power it with external batteries. If you don't fancy the Boya or Sennheiser clip microphones, this is a great choice.
Price: $99.00 £70.00 €81.00

Boya BY-DM2 Lavalier Microphone for Android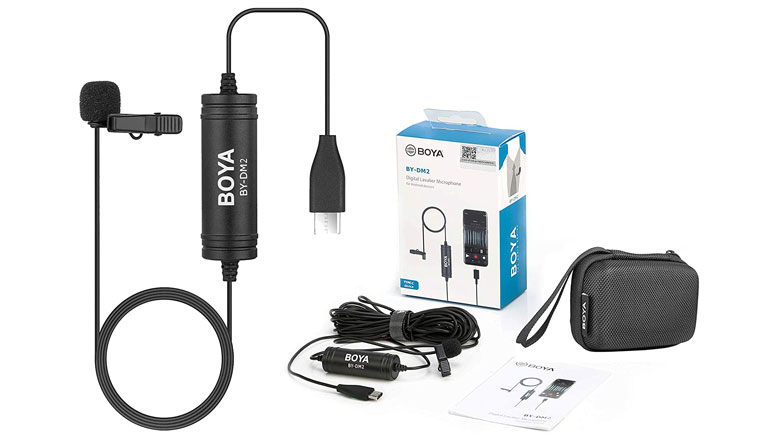 If you need a budget lavalier microphone for your USB-C Smartphone you could consider the Boya BY-DM2. This lavalier microphone is similar to the Boya BY-M1, so if you are familiar with that microphone you will be well aware of what to expect from the BY-DM2. The Boya BY-DM2 will give you good clear high-quality sound recordings to any connected USB-C Smartphone but if you are using an Android Smartphone make sure it is using an operating system of 5.0 or later, as it may not work.
It will provide up to 24-bit 48 kHz resolution with a frequency response of 20 Hz to 20 kHz. It is also an omni-directional microphone, which means it will pick up sound from all directions, which is perfect for interviews and documentaries. It has a sensitivity of -42/-3db and gain of 0-3db and gets its power from the Smartphone or device that it connects too. So make sure your Smartphone has enough power to run it before you buy it.
Price: $70.00 £50.00 €58.00

Rode Wireless Go 2 Radio Mic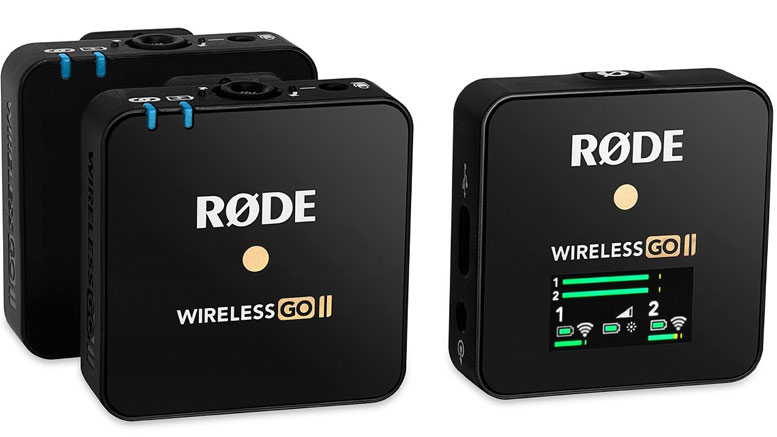 If you need a low budget wireless microphone for your Smartphone movies you cannot go far wrong with the Rode Wireless Go 2 Radio Microphone. The Rode Wireless Go 3 includes two transmitters and receiver, which both measure just 44mm x 45.3mm x 18.5mm in size and weigh a mere 30 grams. The transmitters have omni-directional condenser microphones that are right inside the unit.
You can use this as a lapel microphone or you can add your own TRS lapel microphone, which can plug into the transmitter's 3.3mm microphone socket. There is also now on board storage so you can record your audio for later post production use.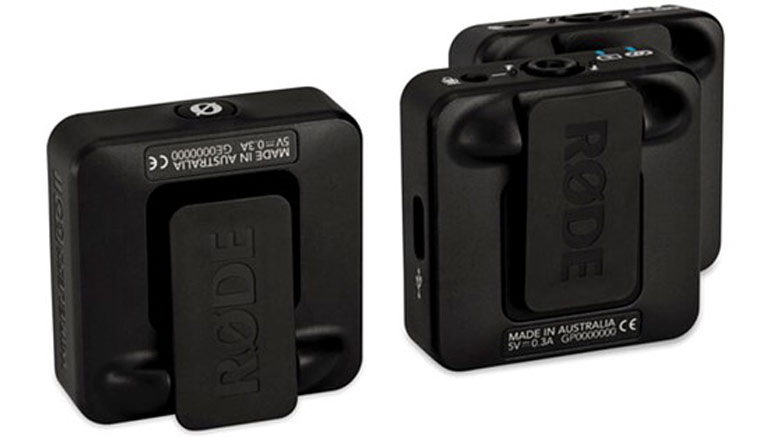 The receiver has a range of up to 200 metres but be aware that you must keep a line of sight with the transmitter or you may get reception problems. The receiver has a clip mount and you can also attach it to a cold shoe mount above your Smartphone. You can set the TRS output socket to lower the audio signal by -0db, -6db or -12db if you need to bring down the audio gain into your Smartphone. However, to get the receiver to work with your Smartphone you will need to use a TRS to TRRS adaptor like the Rode SC7.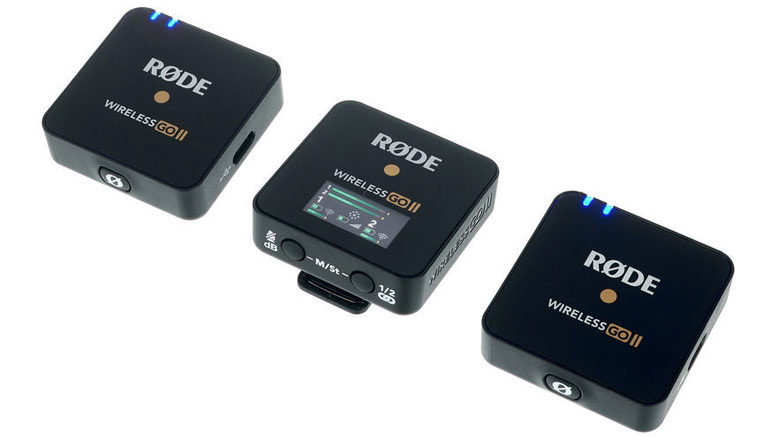 Or you can invest in a Lightning Rode SC15 or Rode SC16 USB-C adaptor cable for iPhone and Android Smartphones. Both transmitter and receiver have built in batteries that you can charge with the included USB-C cable. On full charge they should give you up to 7 hours continuous use. There is also the Rode Interview Go available to turn the Wireless Go into a handheld interview microphone.
Price: $299.00 £212.00 €247.00

Rotolight Neo 2 On-Camera LED Light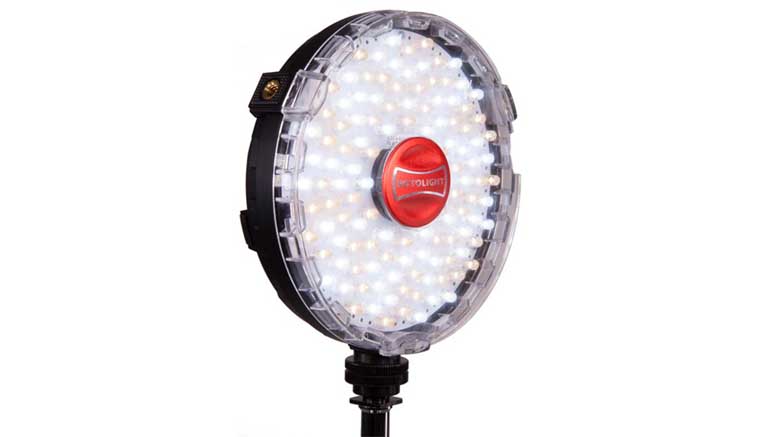 The Rotolight Neo 2 may be more expensive than other lights but it is a quality LED light. It's distinct because of its round shape, which holds 120 LED lights. These LED's also have built in wave modulation so you won't have to worry about any annoying flicker. It's powerful too, boasting a Lux of 1077, which equals to about 75 watts.
When turned on it will give you a beam angle of 50 degrees with a reach of about 3 feet, so it's great for close up work. To power the NEO you will need to provide six AA NiMh or Li-ion batteries, which should give you enough power for about 3 hours of continuous use. This might be too short for some people but it does come with AC adaptor so you can plug it into a power socket if you need more time.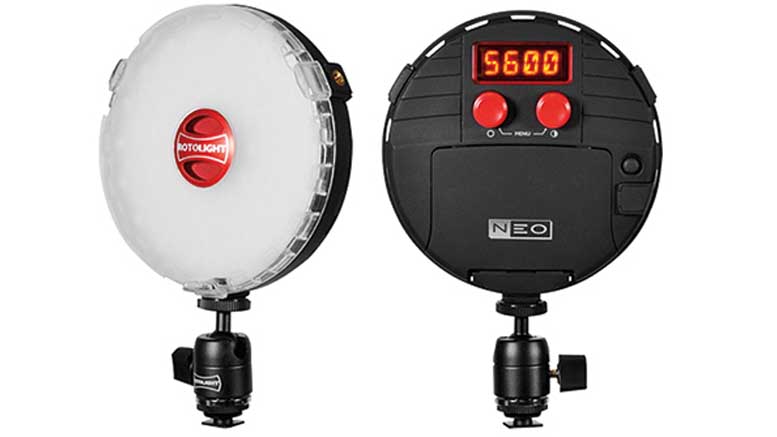 The NEO 2 has adjustable colour temperature, which you can change by using the rear-mounted rotary knob. Give this a twist and you can change it from 3150K to 6300K in 10 selectable steps. This is handy if you want to change your colour balance to match location lights. You can also control the brightness from 1 to 100 in 1% steps so you have total control with the brightness when lighting a scene.
A bonus feature is the SFX mode. This special lighting effects setting can create slower or faster strobe lighting, TV flicker to give the impression the subject it watching TV and emergency service lights like a Police car. It can also mimic candlelight, a full on blaze from a campfire and even lightning.
Price: $249.00 £176.00 €205.00

Ulanzi ST-02S Tripod Mount With Cold Shoe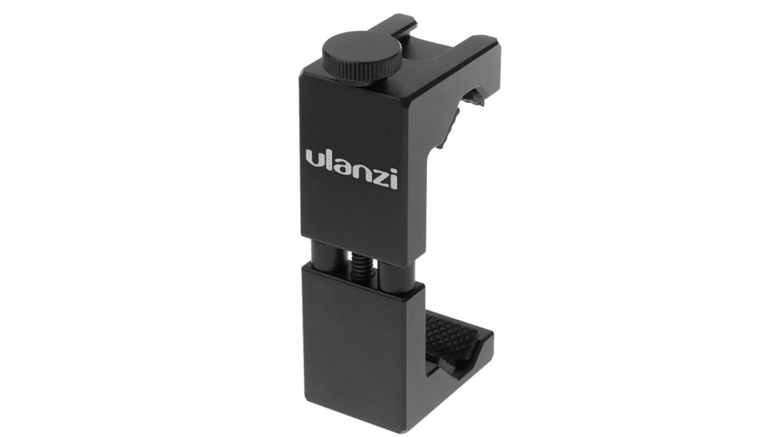 The Ulanzi ST-02S adjustable Smartphone mount with cold shoe adaptor is another great choice for a tripod mount. Just like the Saramonic SR-BSP1 Aluminium Smartphone Holder the Ulanzi is made of solid aluminium and it is incredibly robust. It is fully adaptable and will fit most models of Smartphone. It has a ¼ inch screw socket at the base so you can mount it on to any standard tripod.
It also comes with a cold shoe mount so you can add a microphone or a light above your Smartphone if you need too. It is also budget friendly and will not cost you the earth to buy.
Price: $15.00 £11.00 €13.00

Magnus VT-4000 Tripod
The Magnus VT-4000 is a tripod for serious video work. It weighs 3.62kg but can carry a weight of up to 3.99kg so it should easily be able to support your Smartphone and any extra equipment you may have attached. The head comes with a panning handle, which attaches to the right side of the head. This will be able to accommodate any panning or tilting shots you may wish to do. You can also take the handle off and move it to the other side if needed. However, you cannot remove the tripod head as on some other tripods as it is attached to the legs.
There is a set of dedicated lock switches to lock the head in place if you need to. These can be helpful if you only want to concentrate on one particular camera move. Added to the head is also a fixed counterbalance spring mechanism, which gives a 1.5kg of counterweight for smooth titling movements. There is also a bubble-level to help you get level on rough ground.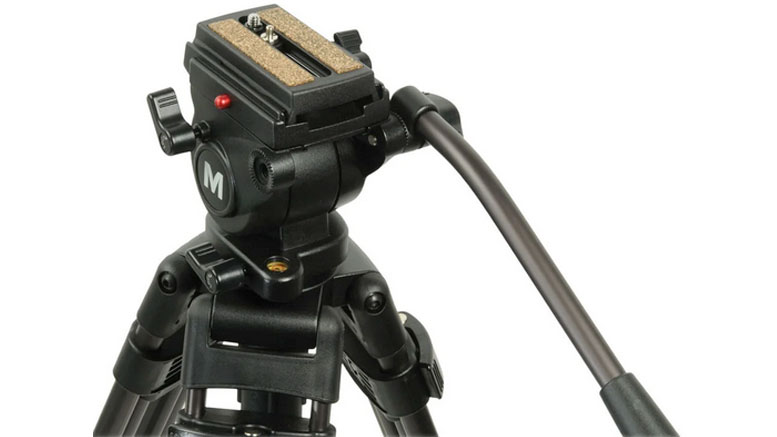 The quick release plate on the head has a double-lock feature which snap-locks when you push the plate in place. This will keep your Smartphone safe and secure when moving around. If you need to remove the plate in a hurry you just push the red button, which unlocks it and releases your Smartphone.
The VT 4000 tripod is made of anodised aluminium which gives it a sturdy build quality and it should put up with most filming tasks you may face. It is also not too heavy if you need to carry it.
At full height it will reach 59 inches, which should be tall enough for most purposes. On the bottom of the legs the VT 4000 tripod has retractable spike feet, which can be useful when you are in rough terrain. When you move inside you can simply put the spike feet back up and let the rubber feet take over so you don't risk scratching the studio floor.
Price: $160.00 £115.00 €132.00

Ulanzi U-Rig Metal Handheld stabiliser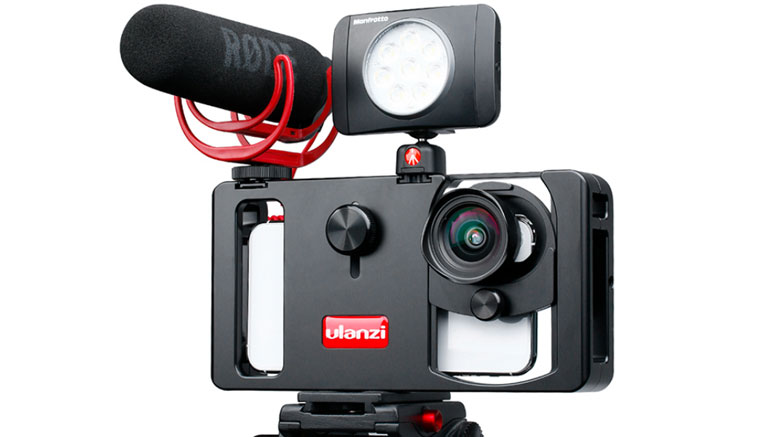 The Ulanzi U-Rig Metal Handheld Stabiliser is fully compatible with Apple iPhones and most Android models including dual camera phones. It has a Universal Lens Adapter with 37mm & 17mm lens mounts, which are fully adjustable to fit your Smartphone. Most standard 37mm and 17mm threaded lenses will fit just fine and it is compatible with a variety of conversion lenses, filters and DOF adapters.
It has two Cold Shoe Mounts and four 1/4 inch threaded Mounts. This will allow you to attach a variety of photography and filmmaking gear to improve your videos. Its metal design also makes it near indestructible. So it will put up with all the action you can throw at it. You can also use if with or without a tripod and it will mount on any tripods with a 1/4 inch screw.
Price: $70.00 £50.00 €58.00

DJI OM4 Gimbal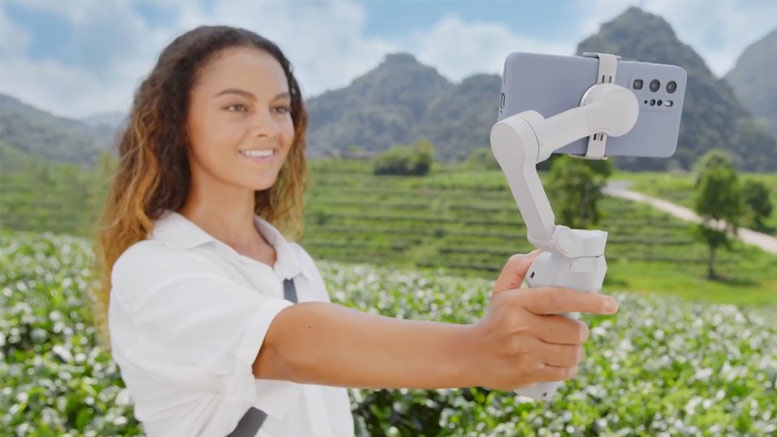 The OM4 is the latest Smartphone gimbal from DJI and follows the company's other successful Smartphone gimbals, the DJI Mobile 1, 2 and 3. It is a Smartphone gimbal that helps you to record smoother and more professional looking videos. It also helps in making it easier to capture shots like time-lapse and panoramas.
The DJI OM4 gimbal looks almost identical to the Osmo Mobile 3 at first glance but there are many new improvements. It now combines the best features of its predecessors but now has a magnetic Smartphone mount. It no longer clamps your Smartphone in place but holds it in position with the help of a magnet clasp or an adhesive metal ring that you put on the back of your Smartphone. This means you can mount your Smartphone to the gimbal in no time at all.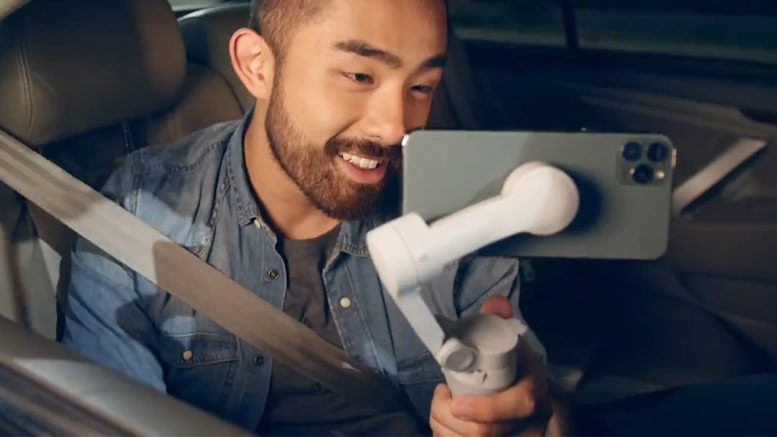 Just like its predecessor, the Osmo Mobile 3, the DJI OM4 has a folding arm, which means it takes up far less room when it is not in use. The new standby mode, that's activated by pressing the M button three times, allows the gimbal to fold up without being fully turned off. This means you can go from compact mode to filming in a few seconds.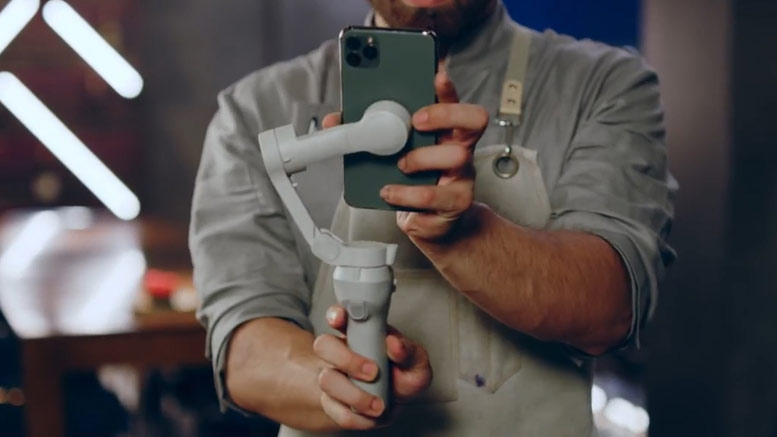 The DJI OM4 has a trigger grip on the handle that was originally on the Osmo Mobile 1. This means you have instant access to controls right at your fingertips. You can also now switch from portrait to landscape mode by simply double tapping a button. You no longer have to make this adjustment by a dial on the back of the gimbal that was present on the Osmo Mobile 2.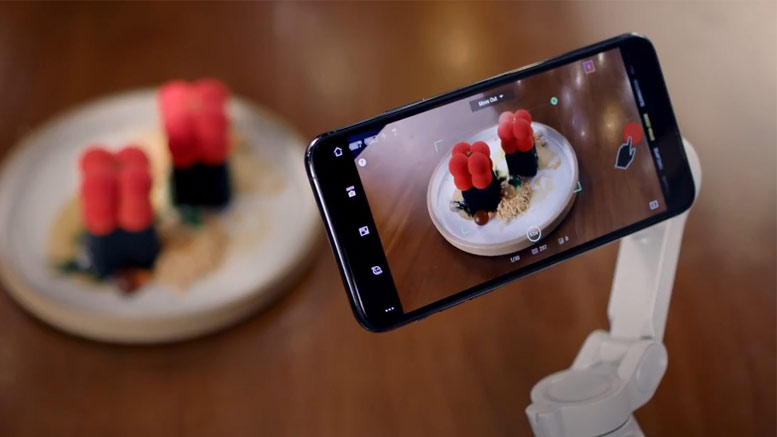 Other features include a USB-C port to recharge the gimbal's internal battery and you should get up to 15 hours of use from a fully charged battery. You can also charge your Smartphone from the DJI OM4 if your Smartphone runs low on power. The DJI OM4 also doesn't block the lightning port or phone jack found on older Smartphones as DJI's first two gimbals do. Which means you can plug in a microphone.
The DJI OM4 also comes with a mini tripod stand that you can screw into the ¼ inch socket on the handle of the DJI OM4 and there is a padded case for carrying the gimbal.
Price: $200.00 £142.00 €165.00

Filmic Pro Camera App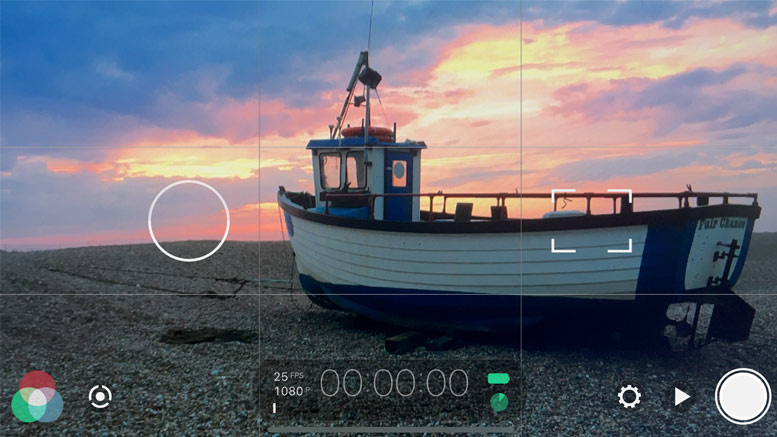 One of the most popular video camera apps is Filmic Pro. It's been in use for countless video productions on iPhone and even for feature films like Tangerine, Unsane and High Flying Bird. Filmic Pro has been around for a while now but continues to get better with every new release.
It also has many features for shooting professional video and will turn your Smartphone camera into a fully featured video camera. It has zoom controls, multiple frame rates, manual focus and exposure, white balance and shutter speed control. It also has on screen audio levels for recording good quality sound and manual audio gain control.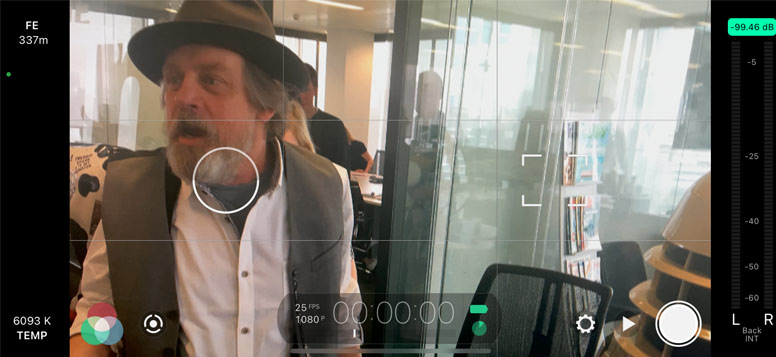 Filmic Pro has many different aspect ratio and resolution settings. You can set the frame size to 16×9 (widescreen), 4×3 (old TV standard), 1×1 (square) which is good for social media and 9×16 for IGTV. The higher frame rates can go up to 240 frames a second which gives you choices for slow motion and it will also do time-lapse recordings.
If you need to add Meta Data to your recordings you can add this information into Filmic Pro so each video clip you save will have a place and time. You can also save all your chosen settings as presets so you don't have to keep changing camera functions every time you make a new video.
Filmic Pro will record a maximum resolution of 4K video at 100mbs and this will give you super high-quality video. Be aware though that your Smartphone must support this feature to be able to use it. On newer iPhones it can also record in LOG format. This will give you a flat picture profile, which is the best image for colour grading. Filmic Pro also supports third-party hardware. If you add the Moondog Labs Anamorphic lens to your iPhone the image will stretch and you will find it difficult to view it. Filmic Pro will adapt to this lens so you can view the image correctly. Filmic Pro will also adjust to some Nikon or Canon DSLR lenses and has support for hand-held gimbals.
There is also a classic version of Filmic Pro for older iPhone models. So if you do have an older iPhone you can still use Filmic Pro to make videos. However, you will only have access to some of Filmic Pro's functions because of the technology limits in the older iPhone models.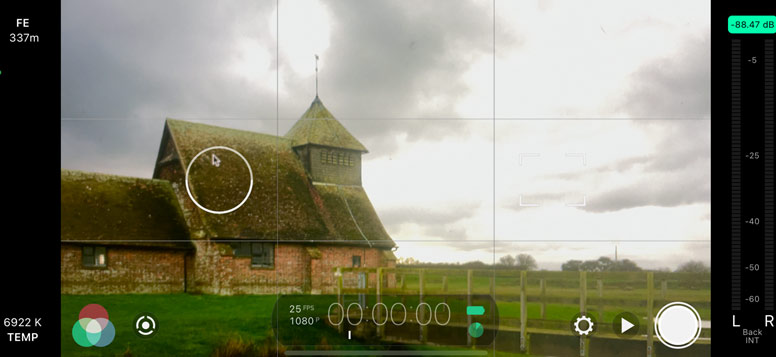 Until a few years ago Filmic Pro was only available for iPhone and iPad users. Android users could only look on with envy at the video functions that Filmic Pro gave the iPhone. But now, after months of development, the Filmic Pro team has now released a version of Filmic Pro for Android. Just like on the iPhone, Filmic Pro turns your Android Smartphone's camera into a fully featured video camera.
Most of the functions that are available for the iPhone are available on Android. However, users should be aware that because of the many makes and models of Android Smartphones available, not all of Filmic Pro's features may work. So before buy it, check your Android Smartphone supports Camera2 API to guarantee that Filmic Pro will function correctly.

Other Popular posts like this:
How to do the perfect live video with your Smartphone!
What are the best iPhone microphones for filmmaking?
How to set up your Smartphone for video filmmaking
What are the best laptops for video editing?