What are the best USB-C microphones for Smartphone filmmaking?
USB-C is the connection port that you will find on many Android Smartphones and increasingly on more Apple products including the iPad Pro and Mac Book Pro. There is speculation that in the future the iPhone will also support USB-C and abandon the Lightning port that has been standard on the iPhone since 2012. If this does happen, and you invest in a new iPhone with USB-C, you may have to consider investing in some new microphones.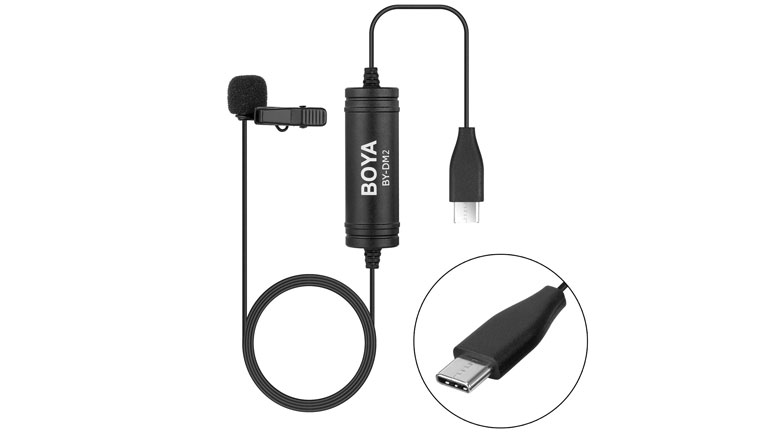 Increasingly Android Smartphones are also going over to USB-C and abandoning the 3.5mm socket for connecting audio equipment. So if you already own a USB-C Smartphone you maybe wondering what your choices are for USB-C microphones. There is not a huge amount of choice at the moment but in the future you may well see a greater range of microphones available. But don't worry too much because luckily there is a few already available which should cover most of your audio recording needs.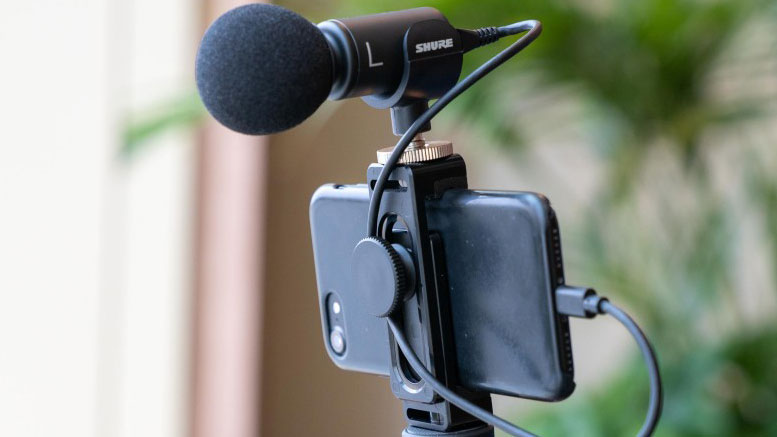 USB-C launched in the middle of 2014 but manufactures have been slow to release microphones that can use the USB-C port. If you do have a USB-C Smartphone you can always invest in a 3.5mm to USB-C adaptor so you can plug in standard 3.5mm microphones. This is not ideal but will get the job done if you want to use your old 3.5mm microphones for video production.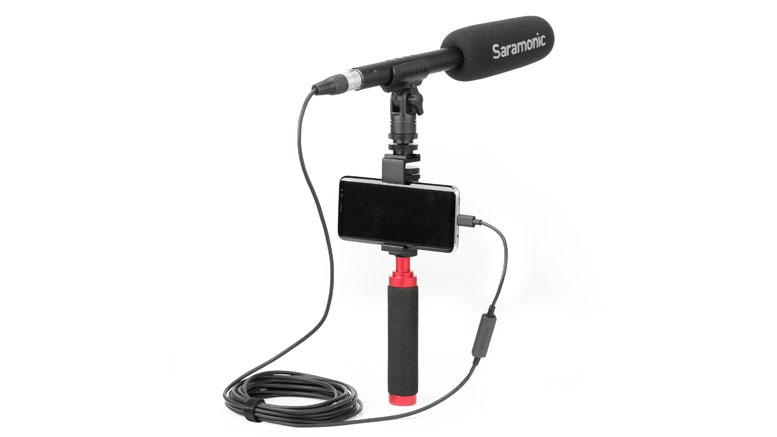 You should also be aware that if you do invest in a USB-C microphone you should check with the manufacturer that it will work with your Smartphone. Not all USB-C Smartphones can provide enough power to the USB-C port to power a microphone. So be sure to check that your Smartphone will be able to provide enough power to make the microphone work.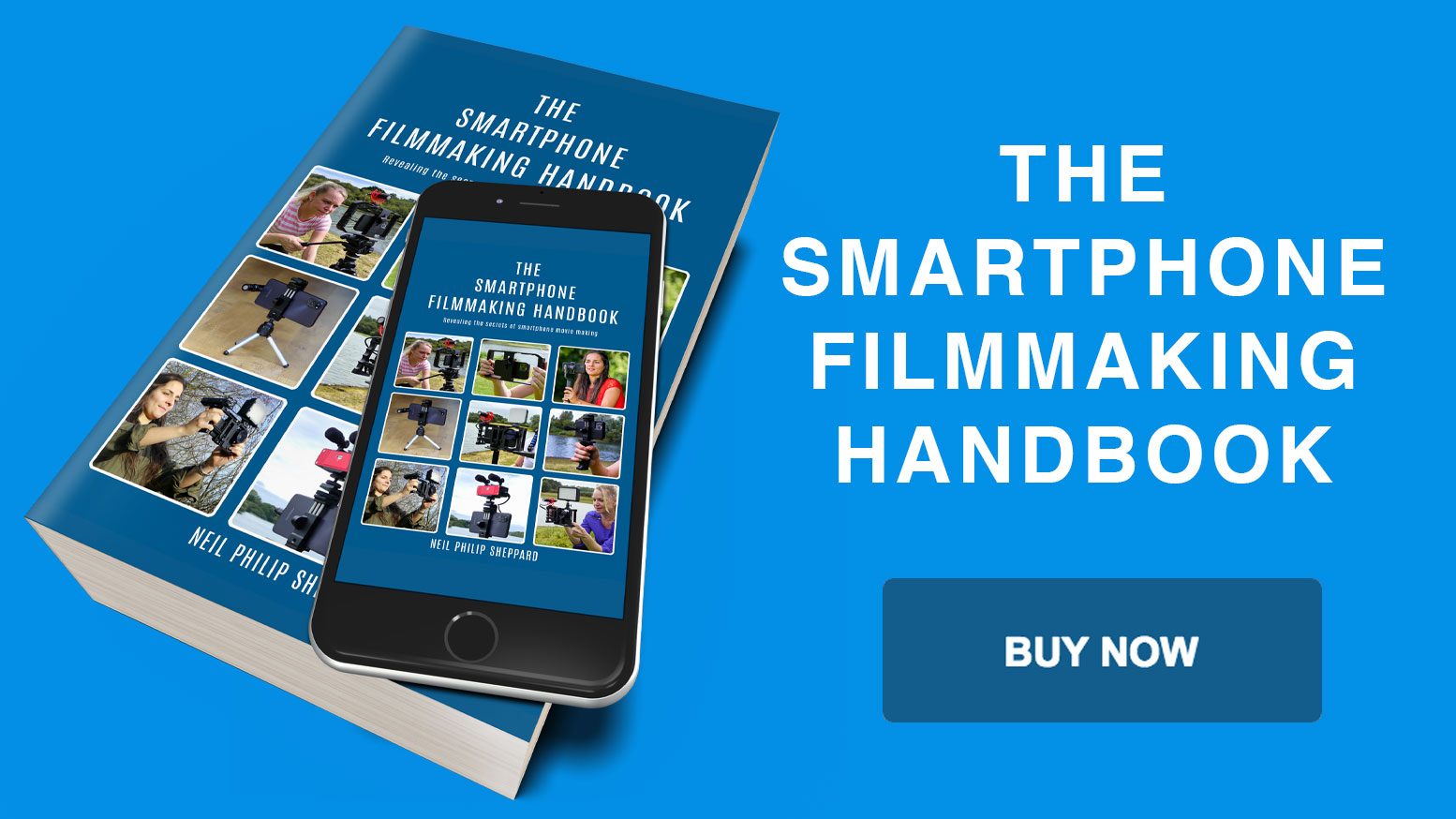 This content uses referral links. Read my ethics policy for more info.
Boya BY-DM2 Lavalier Microphone
If you need a budget lavalier microphone for your USB-C Smartphone you could consider the Boya BY-DM2. This lavalier microphone is similar to the Boya BY-M1 so if you are familiar with that microphone you will be well aware of what to expect from the BY-DM2. The Boya BY-DM2 will give you good clear high-quality sound recordings to any connected USB-C Smartphone but if you are using an Android Smartphone make sure it is using an operating system of 5.0 or later as it may not work.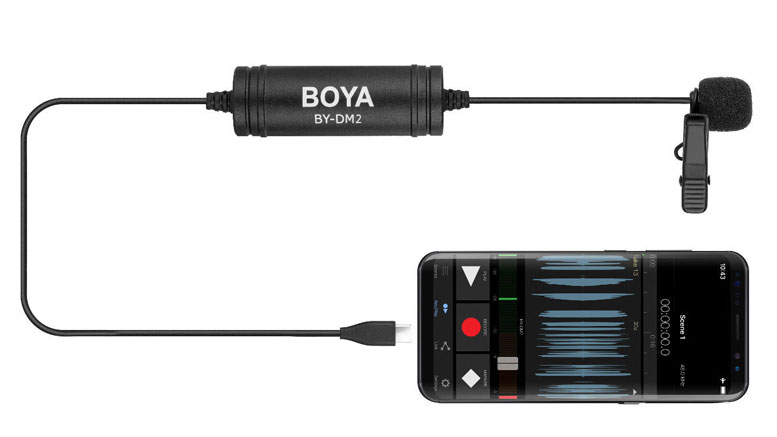 It will provide up to 24-bit 48 kHz resolution with a frequency response of 20 Hz to 20 kHz. It is also an omnidirectional microphone, which means it will pick up sound from all directions, which is perfect for interviews and documentaries. It has a sensitivity of -42/-3db and gain of 0-3db and gets its power from the Smartphone or device that it connects too. So make sure your Smartphone has enough power to run it before you buy it.
Price: $69.95 £56.00 €63.00

The Shure MV88+ Video Kit
The Shure MV88+Video Kit is a microphone and mini tripod kit, which provides all you need for Smartphone filmmaking. The Shure MV88+ microphone that comes with the kit is similar to Shure's existing MV88 microphone for iPhone. It is a directional condenser microphone, which means it will only pick up sounds that are directly in front of it. This makes it great for on the spot location interviews or for Vlogging. Condenser microphones have a higher sensitivity and more natural sound than dynamic microphones, and are much smaller without affecting performance, so they're ideal for Smartphone filmmaking.
You connect the MV88+ to your Smartphone by the supplied USB-C cable. It also comes with a lighting cable so if you want to connect an iPhone you can do that also. Another great feature of the MV88+ is the included headphone port. You can use this to connect your favourite pair of headphones so you can hear what you are recording while the MV88+ connects to your Smartphone. This is a welcome addition, which you will find incredibly useful for making videos. Also supplied with the kit is a Manfrotto Pixie tripod and a Smartphone tripod clamp with cold shoe so you can mount the MV88+ above your Smartphone. Add these items to MV88+ microphone and you have many filming combinations at your disposal.
Price: $249.00 £200.00 €225.00

Boya BY-DM100 Condenser Microphone
The Boya BY-DM100 is a stereo condenser microphone, which will plug direct into any Smartphone with a suitable USB-C port. It is a directional microphone with a cardioid pick up pattern. This means it will only pick up sounds that are in front of it and ignore unwanted sounds from the left, right and behind. This will give you high-quality sound recordings that will be a huge improvement compared with the built in microphone in your Smartphone.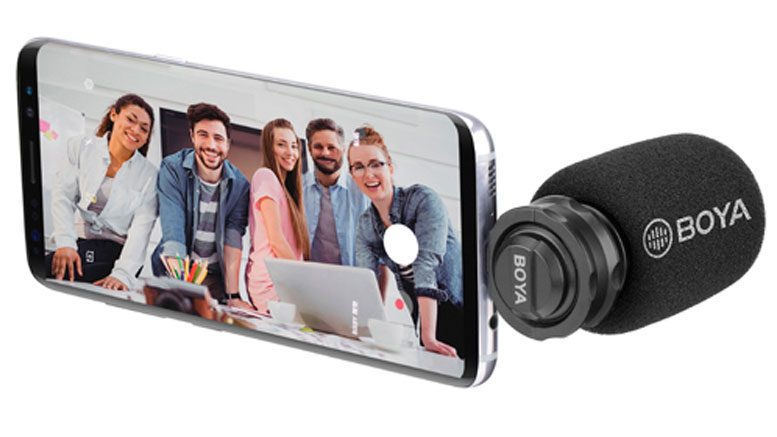 It has a frequency response of 25-20KHz and a sensitivity of -38+/-3dB. It measures about 67mm in length so you can easily keep it on you and it won't take up much room in your pocket. It gets its power from the Smartphone that it plugs into so remember to check that your device has enough power to use it correctly. If you need a cheap audio solution for your USB-C Smartphone the Boya BY-DM100 is a good choice.
Price: $49.95 £40.00 €45.00

Boya 35C USB-C Audio Cable
Boya 35C USB-C audio cable is not a microphone but I have included it because it is a great way to connect different audio devices to your USB-C Smartphone. It will allow you to connect any 3.5mm self-powered microphone to your Smartphone's USB-C port. Boya have made this cable with the primary task of allowing Smartphone users to connect to its range of wireless microphones like the BY-WM8 Pro-K1 UHF dual-channel wireless microphone system. So if you want the freedom to mover around with your Smartphone you can use this cable to connect to a wireless microphone receiver.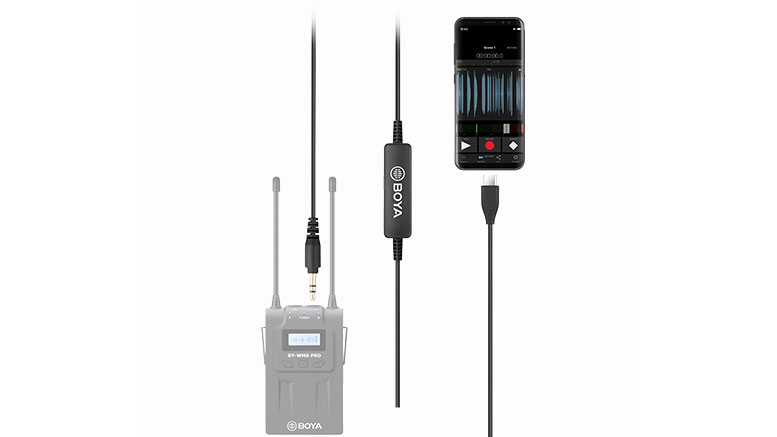 The cable has a USB-C plug on one end and a 3.5mm plug on the other. It has a maximum length of 85cm. This should be long enough for you to tuck your wireless receiver into your back pocket so it's out of the way. If you want to add wireless microphones to your video production set-up the Boya 35C USB-C audio cable is the ideal solution.
Price: $49.00 £40.00 €45.00

Saramonic UTC-XLR 6m Cable Adapter With XLR Female Input
The Saramonic UTC-XLR 6m Cable Adapter with XLR Female Input will allow you to connect any XLR microphone to your Smartphones USB-C port. I cannot however power microphones that may need phantom power. So if you need that feature you best look elsewhere.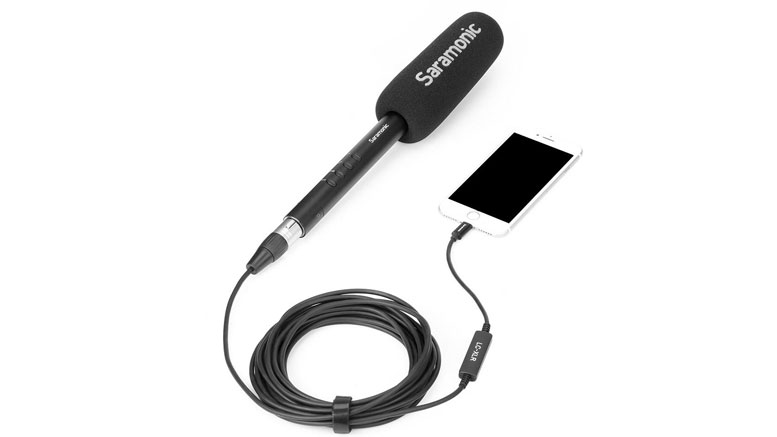 It does come with a generous 6-metre cable, which means you will have plenty of space to move around you subject if you need too. It should be compatible with most Smartphones with a USB-C port but you might want to check with Saramonic that it will be compatible with your device.
Price: $69.00 £56.00 €63.00

Samson Go Mic Mobile
The Samson Go Mic Mobile allows you to connect two wireless microphones to your Smartphone. You can record these two microphones separately or mix them as one on the receiver. The receiver is about the size of a playing card and clamps to the back of your Smartphone when you are filming. It comes with various connecting cables that include a lightning cable for iPhone and Micro USB B, Type C adaptors for Android Smartphones.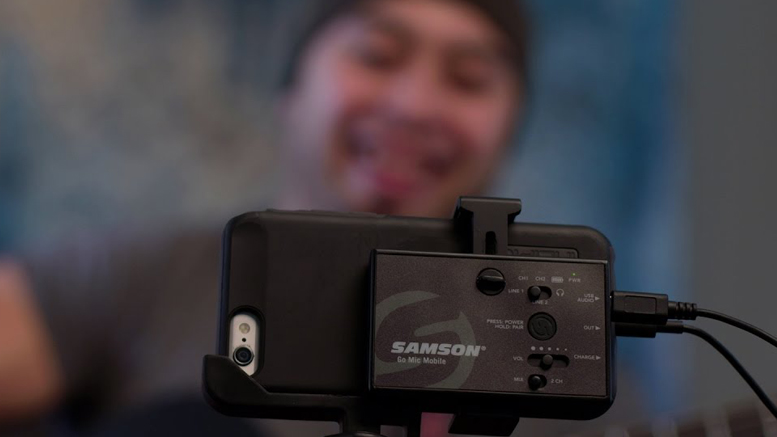 The receiver has a rechargeable lithium battery that should give you thirteen hours of use. This should be more than enough for most jobs. The range is good too with a line-of-sight range of about one hundred feet. This may be less if you have walls in the way though.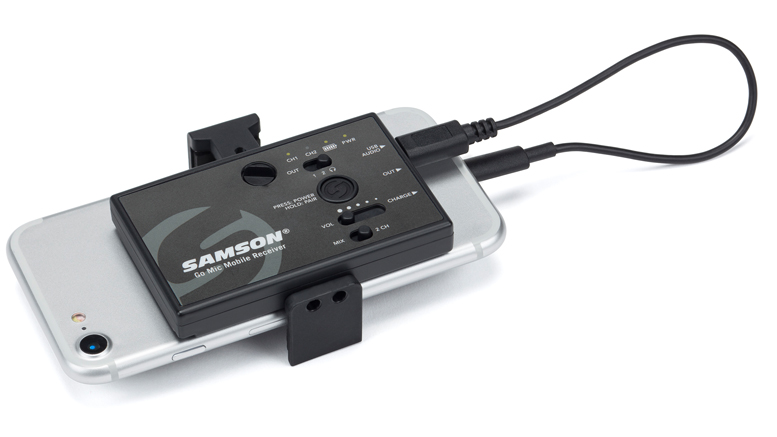 You can pair the with the supplied Samson Q8 dynamic hand-held microphone or the Samson LM8 omni-directional lavalier microphone with belt pack transmitter. To pair these microphones with the Go Mic Mobile you hold down a button on the receiver and it will search out the wireless microphones that are in range and connect with them on an available frequency.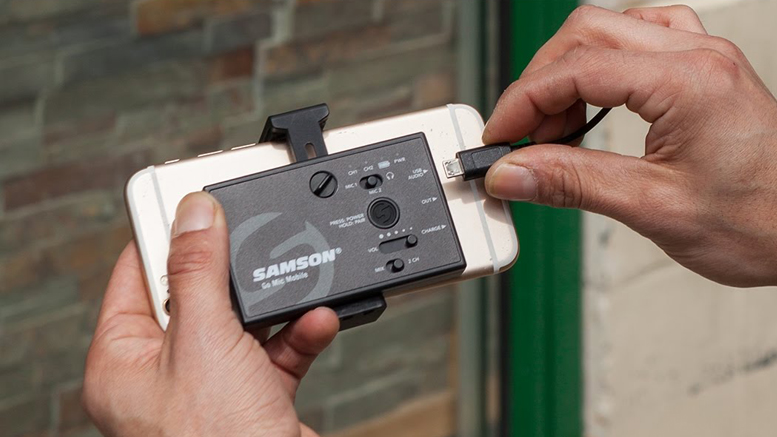 The mix of microphones means you could have two hand-held microphones transmitting to the Go Mic Mobile or have an interviewer wearing a lavalier while the interviewees use a hand-held microphone.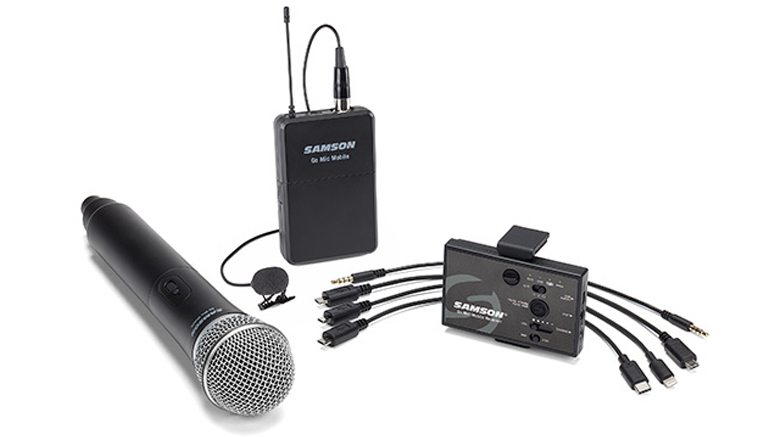 If you need to have two subjects with wireless microphones this is a good solution for your Smartphone. You will find it has endless possibilities for Smartphone film production as well as uses for going live on Facebook or other social websites.
Price: $188.00 £150.00 €170.00

What are the 15 best microphones for Smartphone filmmaking?
What are the 9 best iPhone Lightning Port Microphones?
11 Best Smartphone Microphones of 2018
Best External Android Microphones For Video & Podcasting 2018