Filmic Pro release V7 but there is a catch!
One of the most feature-rich smartphone filmmaking apps available is without a doubt Filmic Pro. Many news producers, vloggers, and content creators that want a reputable tool to produce video on a daily basis turn to it as their first choice.
The app recently underwent a thorough re-styling process despite already having some rather sophisticated features including the ability to use log gamma curves and shoot ProRes on some of the newest iPhones.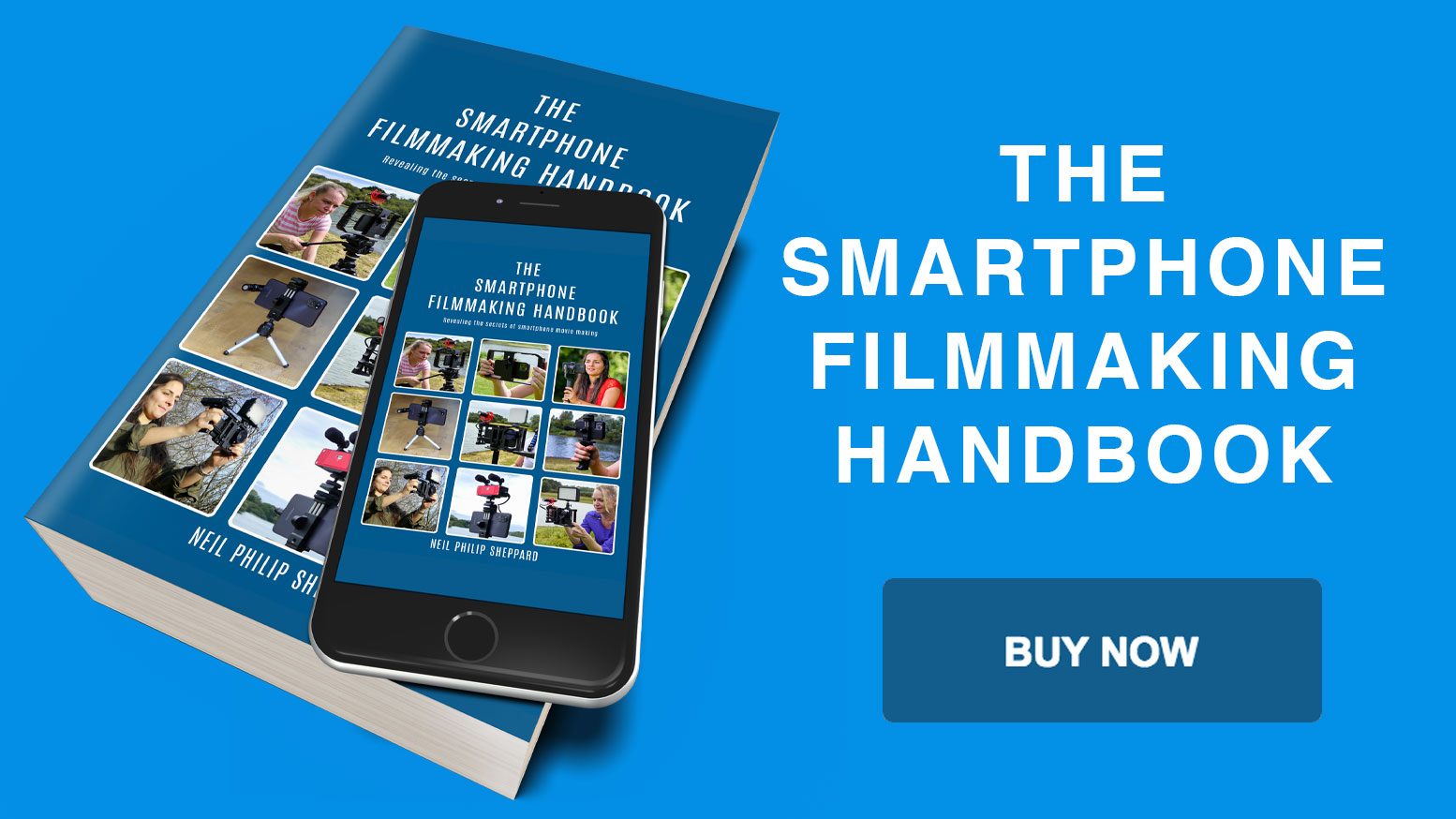 Redesigned UI and new Fn button
The user interface of the most recent edition of Filmic Pro v7 has been totally redone. Although at first sight you might not notice much has changed. The UI has undergone a small revolution that won't make it difficult for seasoned users to navigate. Several controls have been relocated and new ones have appeared, but the overall intuitive design will still seem familiar.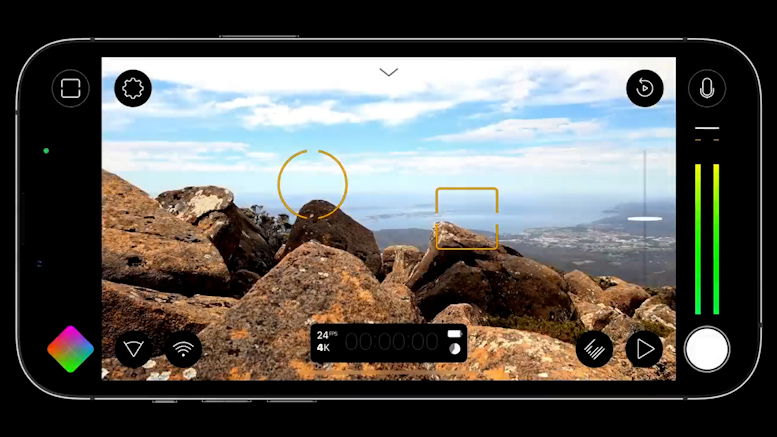 The new UI is now built on what Filmic Pro refers to as the QAM, also known as the "Quick Action Modal" system and has been optimised for both landscape and portrait orientations. QAMs are essentially shortcut buttons that allow you to access important features without ever leaving the main screen.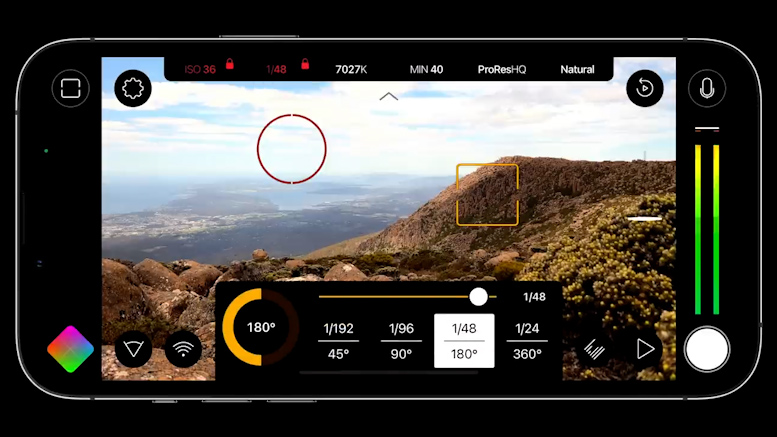 Categories such as Focus/Exposure Mode, Audio, Lens, Remote Control, Monitoring, and Live Analytics are used to organise the settings that are accessible by QAMs.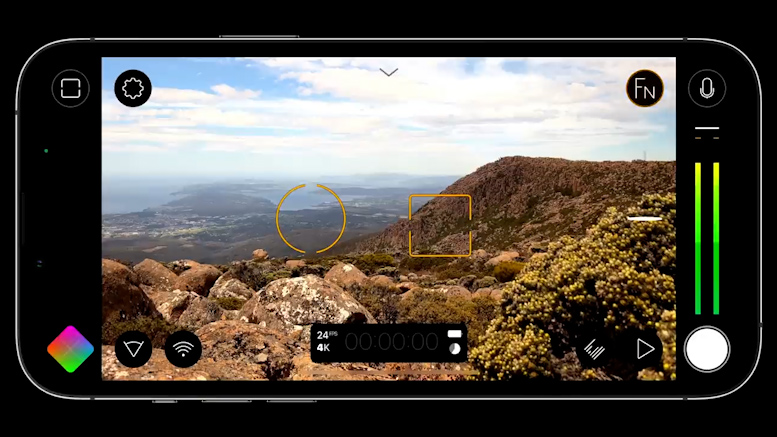 To the upper right of the main screen you will see a new Fn custom button has been added. This can quickly remember a specific function that you use the most. This control can be mapped to a variety of various functions. This may seem like a little enhancement, but it demonstrates the amount of care Filmic Pro took when redesigning the app.
Action Slider and new Manual Slider Controls
While recording, the user can now get real-time readings of some of the most basic settings such as ISO, shutter speed, WB, remaining recording time, codec, and gamma curve) thanks to a new Action Slider that is accessible from the top of the UI.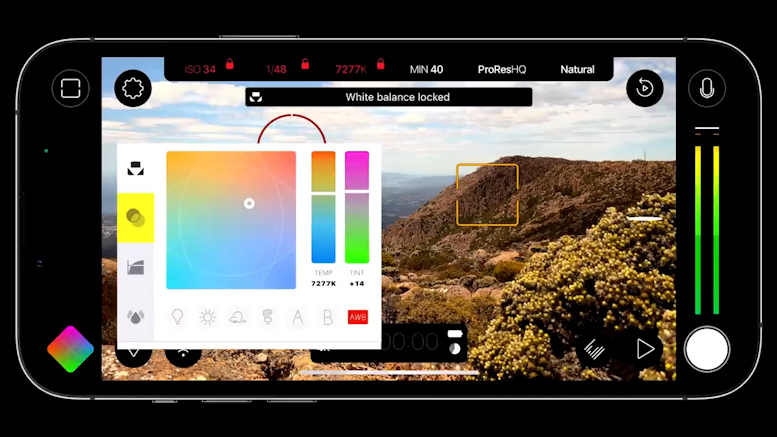 The bar additionally displays locked parameters and now offers new controls for changing each setting. In fact, users can alter the majority of parameters by dragging a slider, selecting from a list of presets, or dialling a specific number.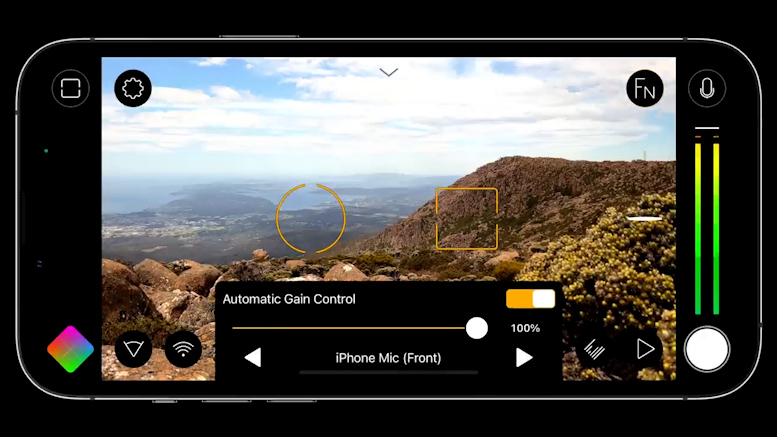 The full manual slider controls for exposure and focus have also undergone a redesign. Two straightforward vertical sliders have taken the place of the previous arc design. While the right one sets focus distance, the left one controls ISO, shutter speed or zoom level.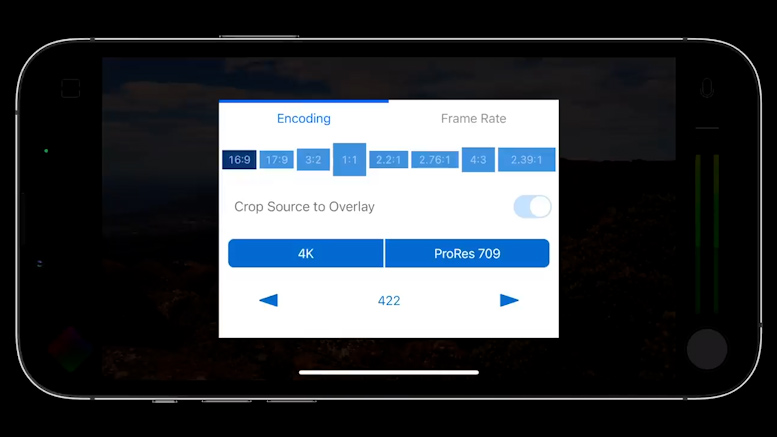 The focus slider may also now be configured to automatically pull focus. You can record ProRes 4444 on the iPhone 13/14 Pro series and exclusively on the M2-chip iPad Pro you can record ProRes 4444 XQ. The app has been updated to support 24-bit audio as well.
The Catch!
Users of iOS and Android devices can now download Filmic Pro v7. A subscription model has just replaced lifetime licences for the software. A Filmic Pro subscription for a year costs about $40. However, current customers receive a 20% loyalty discount and continue to have lifetime access to Filmic Legacy v6.

Other Popular posts like this:
What are the best gimbals for Smartphone movie making?
LumaFusion editing app is now available for Android Smartphones
What are the best wireless microphones for Smartphones?