Choosing a Smartphone for filmmaking can be a tricky business. There are many different Smartphones available and the technology is constantly changing. It would be impossible to try to keep up with all these different phones and the new technology contained in them. This is not a phone review site. That said there are a few fundamentals to watch out for which the following information should help clarify.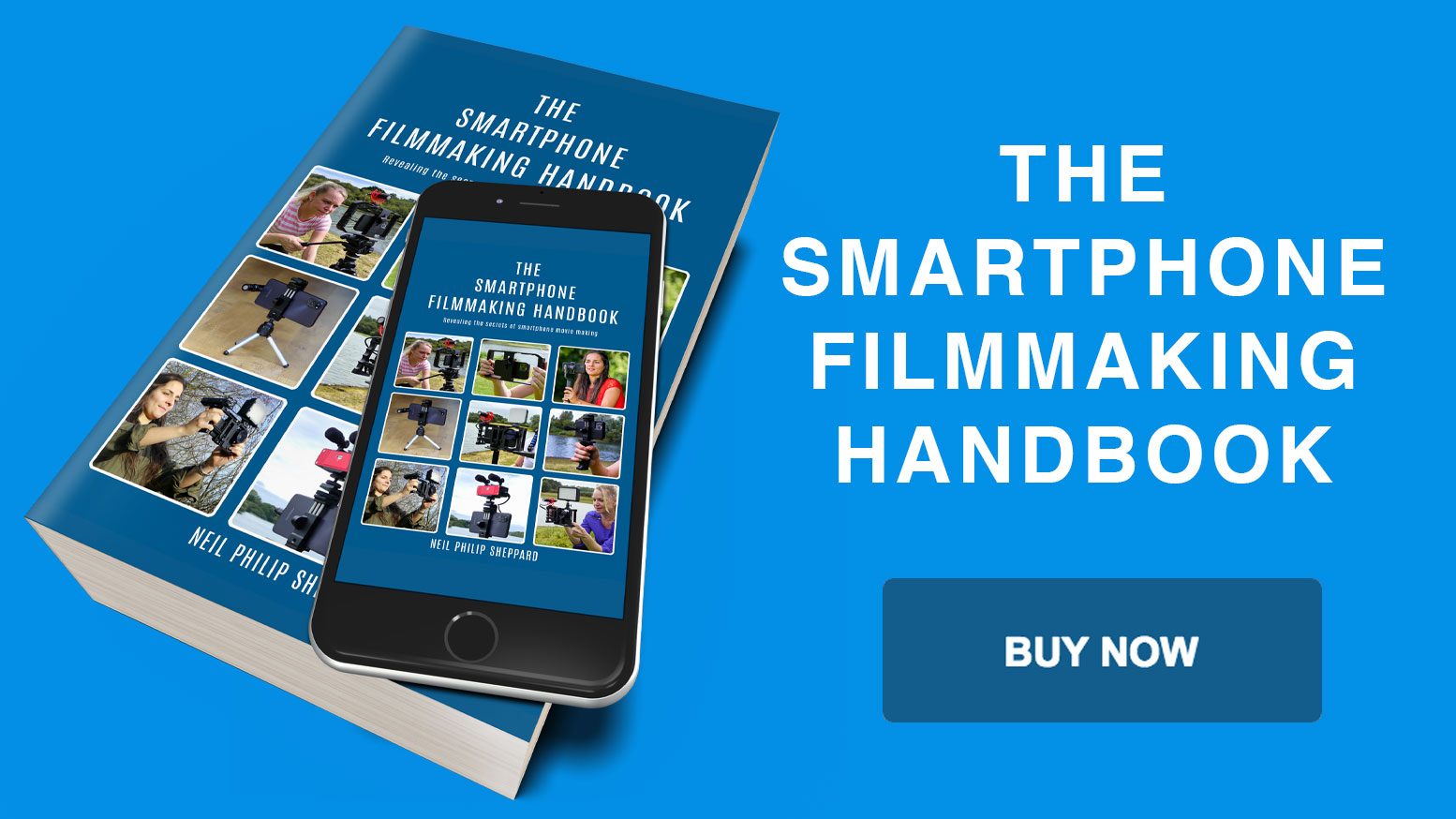 Operating System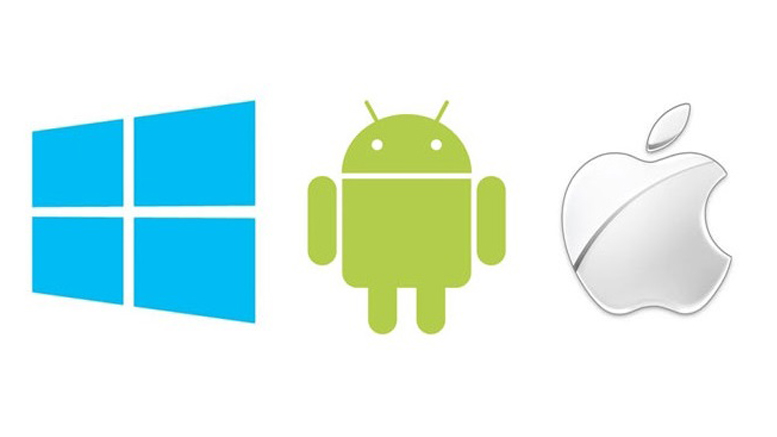 The main Smartphone operating systems at the moment are Apple's iOS, Google's Android and Microsoft's Windows 10 Phone. What you quickly discover when you buy a Smartphone for shooting video is that it is only as good as the camera software available for it. It doesn't matter how good the lens is and it shoots 4k, if you cannot get manual control over the settings you are going to struggle.
Apple's iPhone may not be the best for spec and price compared with some of its Android competitors but it's hands down got the best software support. Because apps developed for iphone and ipad only have to work on a few models the stability and availability of software can be a deal breaker. The iphone is not perfect but it has the support of many software apps.
Developers of Android apps have a harder time developing camera software because of the fact there are many different makes of Android Smartphones. These Smartphones all have different specs and this means software developed for them can be a bit hit-and-miss. I am not saying that Android phones are no good for shooting video but be aware that you may run into issues with running some software.
Windows Phones have fewer makes but don't have much app support which can mean camera software is limited. This may of course change over time.
When choosing a Smartphone for video you should work in reverse. See what the best camera apps are available and then see which Smarphones work best with them. Get the best Smartphone for the camera app and then you won't struggle trying to find camera software that works well with it.
Camera Lens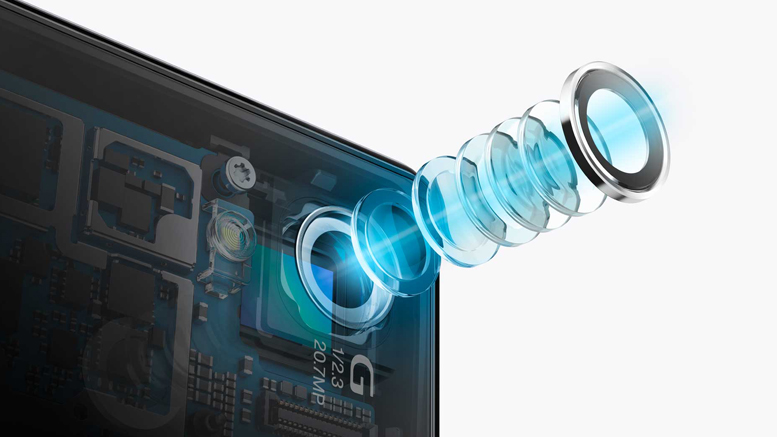 There are many different camera lenses in Smartphones and I am not going to go on about all the many choices available. It is an important issue to consider but I would not let it influence your choice of Smartphone. Also the number of megapixels a Smarthphone has does not influence overall resolution on video as it works in different ways.  That said a high mega pixel phone can be a good guide to the quality of its photographic abilities.
Storage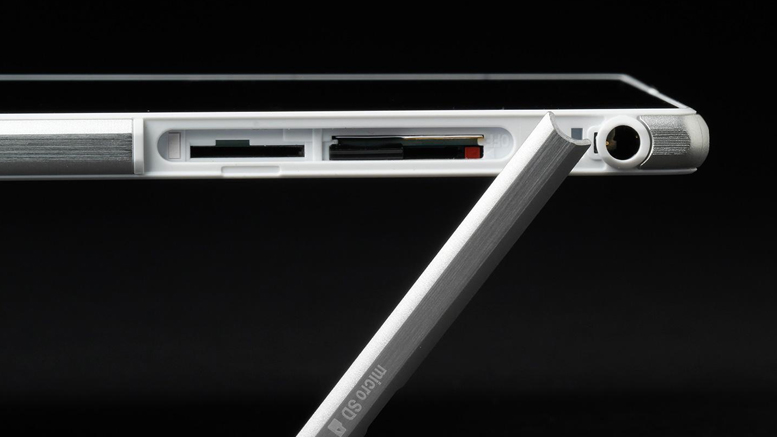 Video files take up a lot of hard drive space. When shooting video it is always best to try and capture video at the highest quality possible. This does mean the storage on your Smartphone will quickly fill up. The larger capacity for storage your Smartphone has the more video you can shoot.  The minimal capacity for a Smartphone is 32gigs. A 16gig phone is not going to last you long and will make it difficult indeed when you are shooting video. You can data dump footage to a laptop but this will slow you down and be time-consuming in the middle of a shoot.  Be aware though that the greater storage of a Smartphone the more expensive it is. This is a case of you get what you pay for.
Power consumption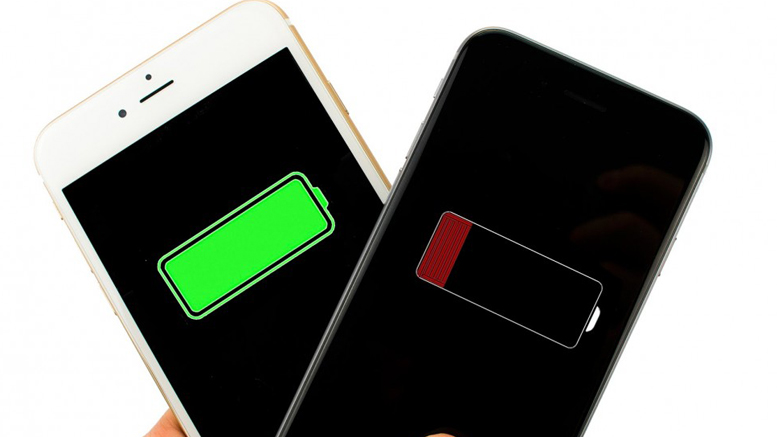 The power consumption of Smartphones is terrible.  It is an issue that let's them down badly. When you shoot video on a Smartphone the battery will not last long.  You should always shut down the camera app whenever you are not shooting any video. When deciding what Smartphone to buy look at the review sites and see how they perform in the real world of app use. The mAh number can give a good suggestion of how long the battery will last. In general the higher the number the longer the battery will last.
Frame Rates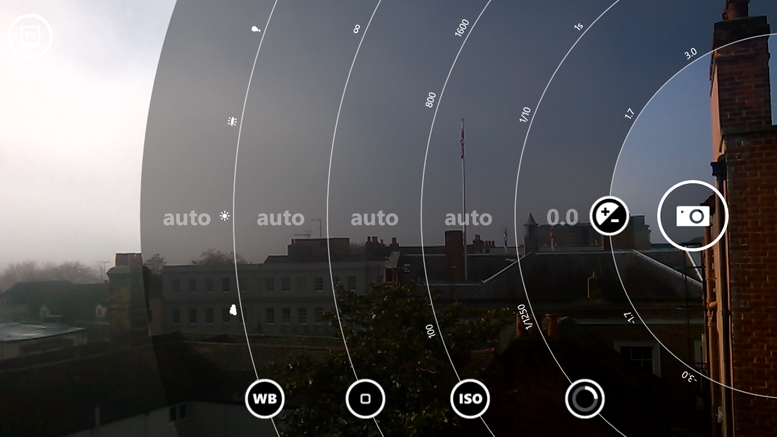 The better video camera apps will give you control over the frame rate and let you select 24, 25, 30, 50 and 60 frames a second. But be aware this does not mean the Smartphone will support all available frame rates. In my experience with the Google Nexus 5 you could not shoot at 25 frames per second even when you selected it in the camera software. After a lot of research I discovered that this Smartphone did not support 25 frames a second. Nice one Google! Clearly anyone in PAL land is just not worth bothering with. When publishing video for the Internet frame rates are becoming less important but if you want to use your footage for anything else you will have to convert it to the right frame rate. I found it difficult to find the available frame rates on Smartphones so be aware there may be limits on what frame rates they can shoot at.
Supported Resolution and 4k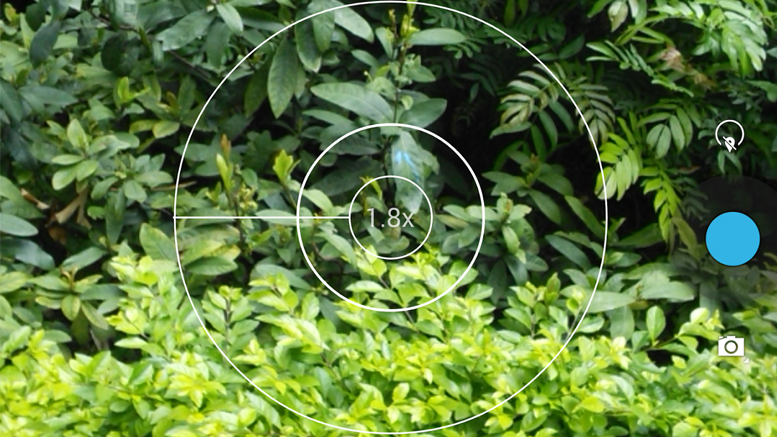 Most Smartphones will shoot at HD quality which means a frame size of 1920 x 1080. This is the minimal requirement for shooting decent video. Newer phones are now supporting 4K footage when shooting video. This will give you a larger frame size and higher quality video. This has its uses and you can push in and crop the image for a 1920 x 1080 video without a loss of quality. A lot of filmmakers also shoot 4K to getter better quality 1920 x 1080 video.
The problem with 4K is that you will create large video files which will fill your Smartphone's hard drive quickly. Smartphone companies are pushing 4K hard but I would say that it is not always required. I am not saying that it doesn't have its uses because it does. But you will normally give priority to how much video you can shoot on your Smartphone. Having to stop halfway through shooting to data dump your footage to a laptop can slow you down.
Phone Size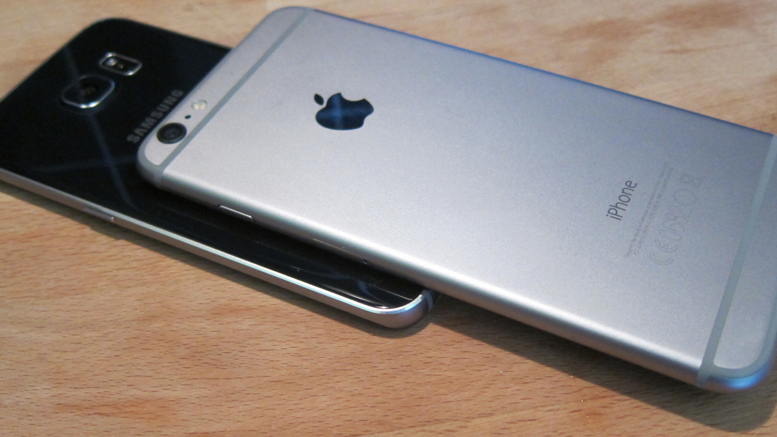 Smartphones are getting bigger. Each year the new models get larger and larger. I have nothing against this and having a big screen has its advantages. My only problem with this is that it goes against one of the main advantages of shooting video on a Smartphone which is that it is small and portable. If I wanted to carry a large amount of equipment to shoot video I would use a proper camera. Do you need a large screen? The average DSLR has a screen half the size of an iPhone plus so is it needed. That said the iPhone 6s plus does have the advantage of image stabilisation, better battery life and greater screen resolution than its little brother.
If you do have a large screen Smartphone this can also make it difficult in finding tripod mounts. If you are going to buy a tripod mount check the dimensions of the adaptor and make sure it will clamp around your Smartphone. Many adaptors will not fit the larger Smartphones so check the dimensions of the Tripod mount before you buy.
Audio Hardware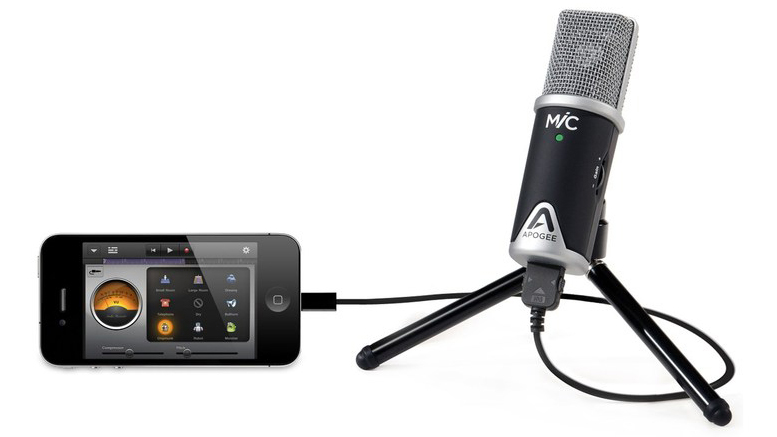 Audio is a problem with all Smartphones. In general all built in microphones for recording audio on Smartphones are terrible. Any professional in the video production business will tell you that it doesn't matter how good the footage looks if the audio is rubbish the final video will turn off viewers in droves. The only way around this problem is to add a dedicated external microphone. Be aware though that only microphones with a trrs mini jack will work with a Smartphone. Standard mini jack microphones will not work without an adapter. You can tell if a microphone has a trrs mini jack by the three black stripes on the connector. Standard stereo jacks only have two and mono jacks have one. There are also some microphones that will plug into the charging port of the Smartphone. I do not like this solution as it can stop you adding an external power supply to charge the Smartphone if it starts to run out of power.
Camera Software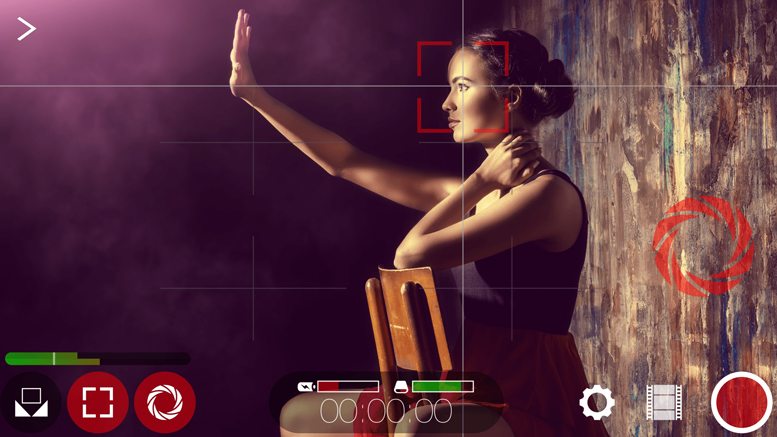 This is an important issue to be aware of. Your Smartphone is only as good as the camera software you use. To get good quality video you must have full manual control over the settings of the Smartphone's camera. This includes white balance, exposure, focus, frame rate, encoding, frame size and various other settings. If you cannot adjust these settings you will find it difficult to get good quality video.
Audio monitoring is also a problem. If you cannot see what the audio levels are when you record sound the audio will either be too quiet or so loud that it clips and is useless. There are many camera apps out there for Smartphones but few have audio monitoring. I don't care how good a camera app is without audio monitoring it's as good as useless. DSLR's have only recently started to add audio bars to their cameras. They did this because users are fed up with having to use external recorders to record decent sound.
At the time of writing Filmic Pro for iphone is a good app for video with full manual control and it has audio monitoring. ProCam is also very good and also has audio monitoring. For Android it is Cinema FV-5 again it has full manual control and audio monitoring. For Windows it's the Lumia Camera App 5.0 and Windows Camera App. Unfortunately neither of these Windows apps have audio monitoring. There are other camera apps out there that are very good indeed but they are let down by not having audio monitoring. App developers if you are listening please start adding audio monitoring and peak levels to camera software. This is essential for shooting good quality video.
Camera Extras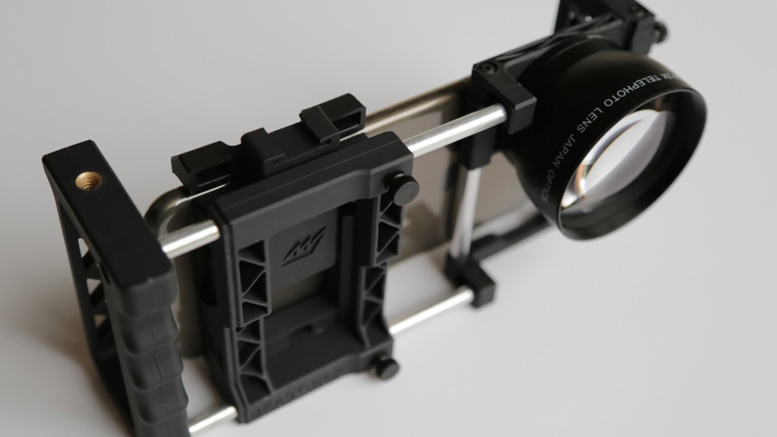 In general when it comes to buying third-party hardware like camera rigs, tripod mounts and microphones to improve the shooting abilities of your Smartphone the iphone is the best supported. They're dozens of companies creating all kinds of equipment for the iphone which does give it a distinct advantage over its competitors. Some of these extras are specific to the iphone shape and body and are usually not compatible with other makes of Smartphone. So be careful before you invest in any extras for your Smartphone and make sure they are compatible with your make and model.
I invest in equipment that you can use on any Smartphone. Makes of Smartphones, including Apple, regularly bring out new models and change the body shape of their Smartphones. This can result in your expensive custom rig for an iphone 5 suddenly looking like a bad investment. Equipment that is adaptable to any shape and model will last you better in the future. Your Smartphone may go out of date but your universal tripod adapter will still have its uses.
I also buy equipment that is not too expensive. I fail to see the point of buying expensive gear that costs more than the price of my Smartphone. If you do find yourself buying expensive equipment you might as well be using a dedicated video camera and have done with it. The whole point of using a Smartphone for video is that you are mobile and cost-effective.
The equipment you buy should be compact, light and able to fit into a small bag. Journalists who write for the web, who are now getting into video, are normally not keen in carrying around large amounts of gear to shoot a two-minute video for their website. Give them a small kitbag and tell them they can do it on their Smartphone and suddenly the whole video thing becomes less intimidating. As mentioned above it's important to be mobile. That's what I love about using Smartphones for video. It's a camera I always have with me.
Conclusion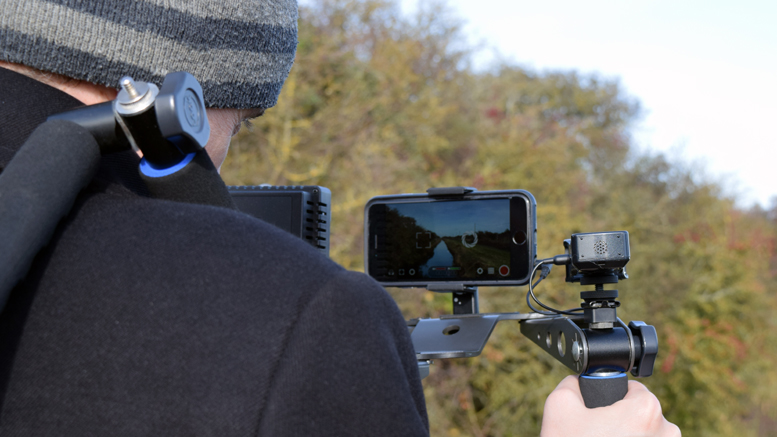 So what is the ideal Smartphone for video? Just like the video camera market there isn't one. All have pros and cons. The iPhone has the best camera software and the most third-party equipment but is expensive and it doesn't have the best camera hardware. Android Smartphones are cheaper than iphones and have better specs but camera software can have random performance issues due to the many makes and models. Windows phones have excellent cameras but lack app support.
So which Smartphone should you buy? At the time of writing I would have to say the iPhone is the best for shooting video. Filmic Pro is an excellent video camera app and has been used to shoot feature films on the iPhone. ProCam is also excellent.  They are both however only on the iPhone and not on Android or Windows. As I said above your Smartphone is only as good as the camera app that is on it. The iPhone also has the most support for external microphones, tripod adaptors and camera rigs. This is because of the limited number of models. Is it the best Smartphone? No, it is not but it does tick the most boxes for shooting quality video. The Smartphone market is constantly changing and soon there may be something that thrashes the pants off it. But until then Apple is still market leader when it comes to Smartphones for video.

Other Popular posts like this:
What are the best 5 Smartphones for filmmaking 2017?
The best smartphone cameras for filming your movie, TV, web series or showreel
3 Best Smartphones for Recording Video
The Best Smartphones to Film With