Is this the best iPhone and Android podcasting kit for under $70?
Podcasting has become incredibly popular with many celebrities making their own podcasts and making a fortune on podcasting sites like Buzzsprout, Transistor and Captivate. Many have now joined the podcasting revolution but it can be expensive to set up. To create your own podcasting studio can set you back a small fortune.
You will need to invest in professional podcasting microphones, a video camera for YouTube clips and professional audio editing software to create your podcast. This can put many off venturing into creating podcasts. However, there is another way you can create your own podcast and you can do it for as little as $70.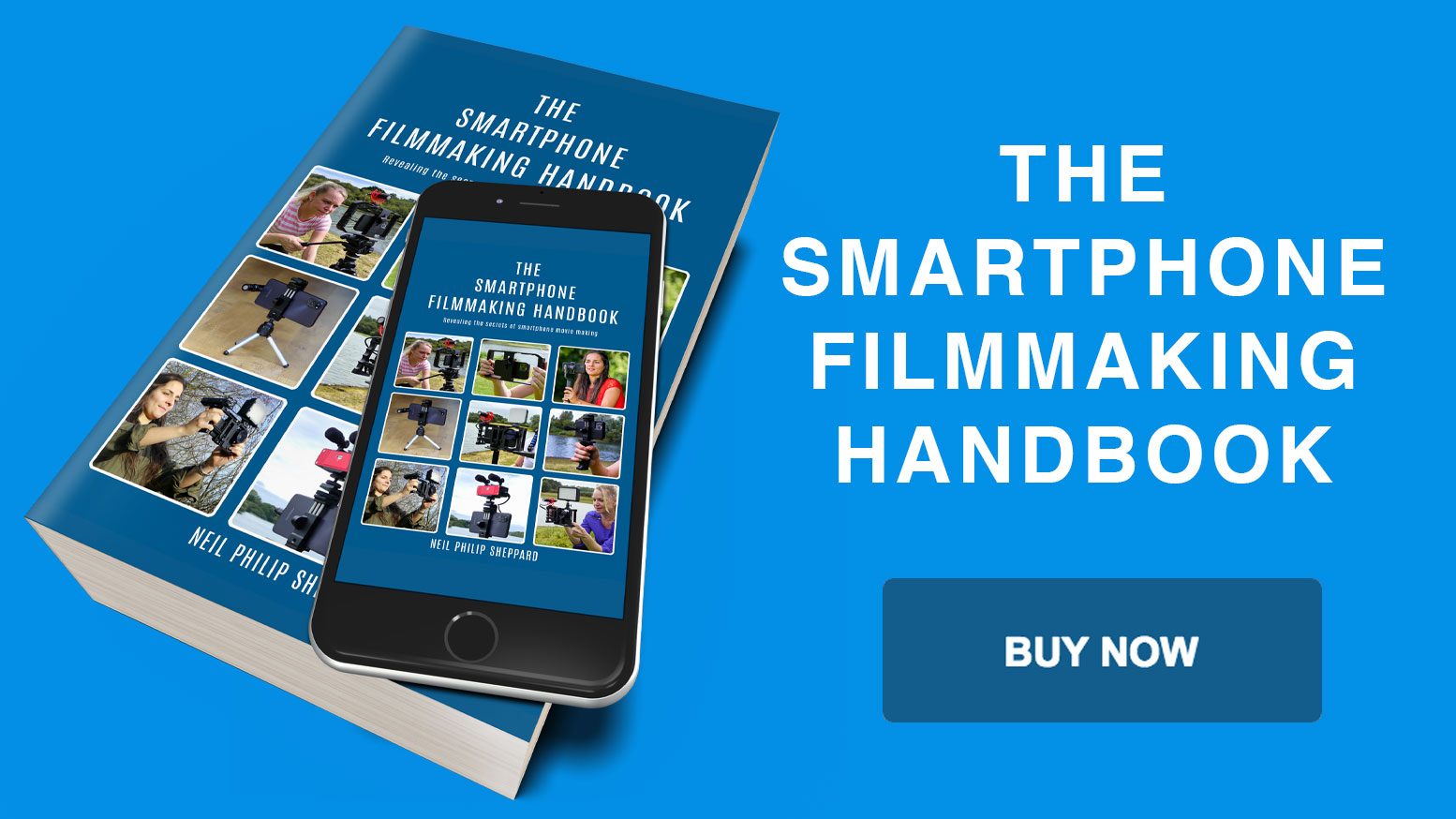 This content uses referral links. Read my ethics policy for more info.
Podcasting with a Smartphone
Today's modern Smartphones are more than up to the task of creating your podcast. With the right microphone, a few extras and some handy apps you can create the perfect mobile podcasting kit for little cost. So why would you want to use a Smartphone for podcasting? My answer to this would be mobility and expense. With a Smartphone you can record your podcast almost anywhere. If the talent does not want to come to your studio, you can simply go visit them.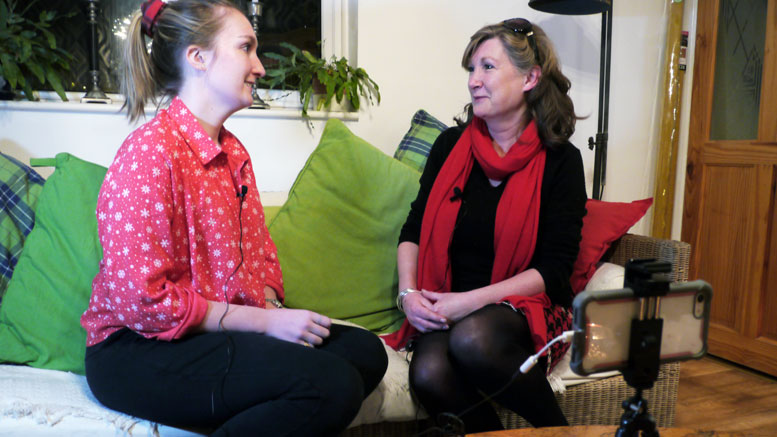 A smartphone podcasting kit also needs little equipment and can be set up in minutes. It also has the advantage of being able to record your podcast as video as well as audio. This is important as you can use the video clips to advertise your podcast on YouTube, Facebook, Instagram and other social media websites. These social media websites can have links to your podcast and can attract potential listeners. With all that in mind, let's look at what you need to create your own Smartphone podcasting kit.
Boya BY-M1DM Dual Lavalier Microphone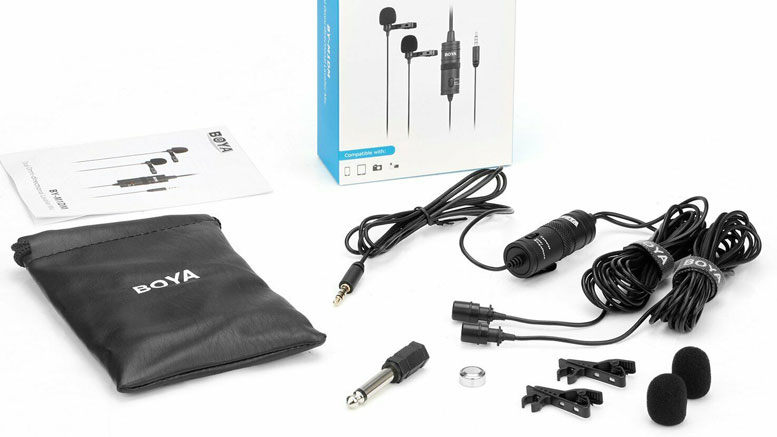 The Boya BY-M1DM Dual Lavalier is the perfect choice for a low cost podcasting microphone. It is a dual lavalier microphone, so not only can you record yourself you can also interview a second person. It also has a long enough cable so you can attach it to your Smartphone for filming purposes. At 25$ this is a great choice for a podcasting microphone.
However, you will need to add an adaptor to connect it to a modern Smartphone. You will need to add a 3.5mm to USB-C adaptor to connect it to an Android Smartphone or a 3.5mm to lightning port adaptor connect it to an iPhone. Make sure you only buy the official Apple 3.5mm to lighting adaptor as third party developers often fail to make the microphone input work.
Price: $24.95 £19.95 €21.00

Ulanzi Tripod adaptor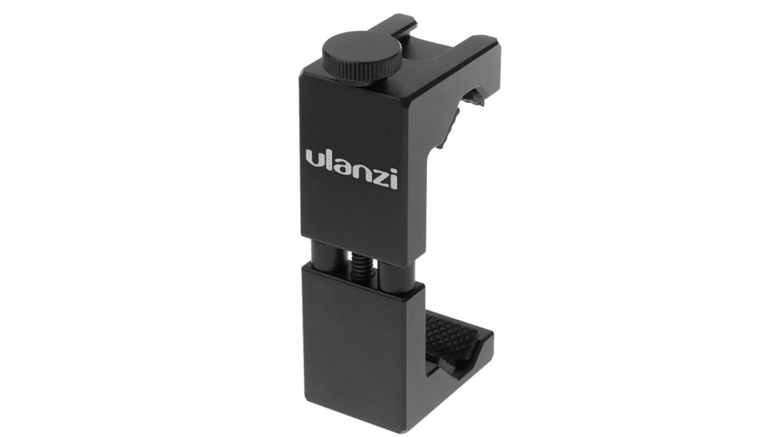 If you want to film your podcast with your Smartphone as well as record your audio you will need a tripod adaptor. The Ulanzi tripod mount is my personal favourite. It is an adjustable Smartphone mount with cold shoe adaptor, so you can add a light above your Smartphone for filming purposes. This tripod mount is made of solid aluminium alloy and incredibly robust. It is fully adaptable and will fit most models of Smartphone. At $12 it is an absolute bargain.
Price: $12.00 £11.99 €17.00

Manfrotto Pixi Mini Tripod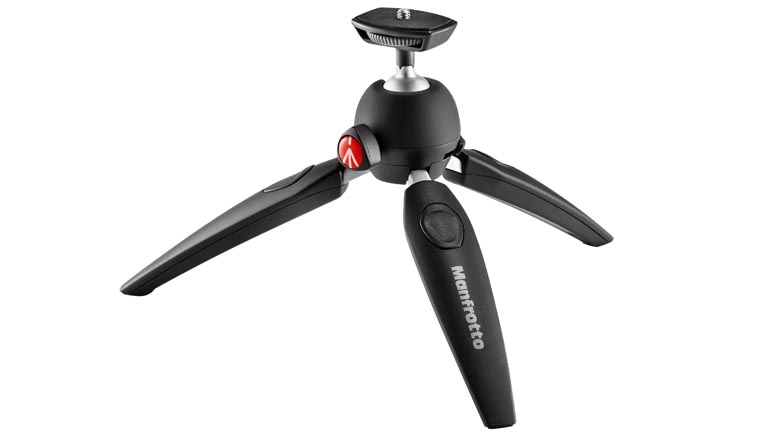 The next item you need to add is a mini tripod for the Ulanzi tripod adaptor to attach too. The Manfrotto Pixi Mini Tripod is only $18 and will keep your Smartphone lovely and stable for filming your podcast. It has an adjustable head and will fold down to a compact size for transport. It is made of a tough plastic and should put up with all of your podcasting adventures.
Price: $18.00 £14.00 €15.00

Gordox LED Light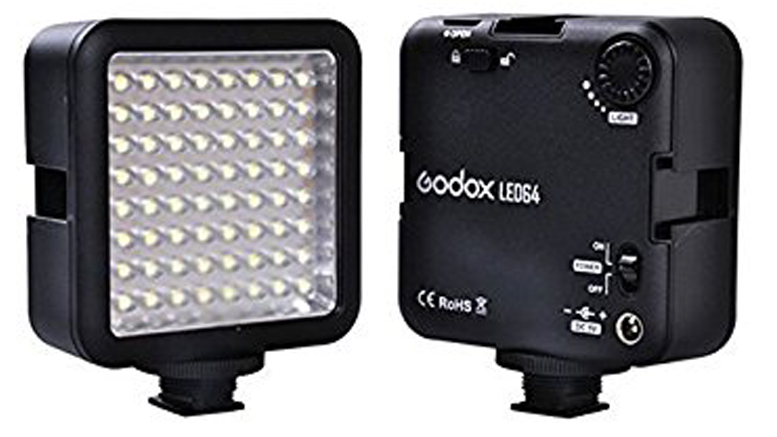 If you wish to add a portable light to your podcasting set up you could think about adding a Gordox LED light. This small compact LED light will fit perfectly on your Ulanzi Smartphone tripod adaptor's cold shoe mount and give you some much needed help when you are filming your podcast in low light. It gives off white light and will be of great help for your video podcast. At $21 it is another Smartphone filmmaking bargain.
Price: $21.00 £16.00 €18.00

Audio Recorder Apps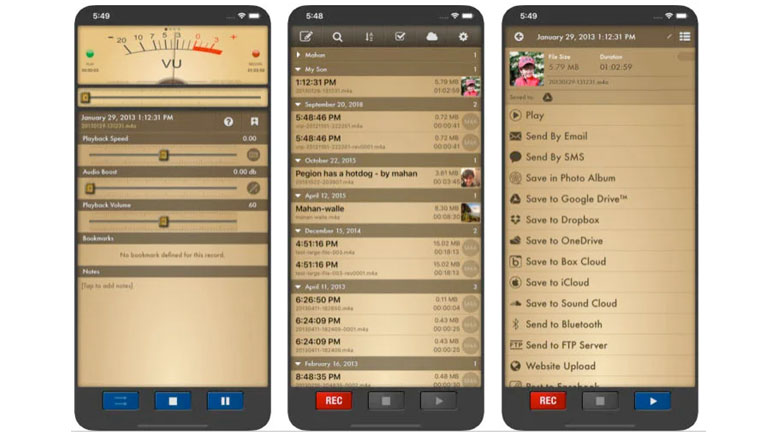 If you only want to record the audio of your podcast on your Smartphone you are going to need a good audio recording app. If you are on iOS you can start with using the free Voice Memo app. You can add an external microphone to this and it will give you good quality recordings for no cost. If you want to have professional audio recording functions, you might want to consider Voice Record Pro. This comes with audio meters and different recording formats such as Wav and ACC. It is only $6.99 from the app store and well worth the investment.

If you are on Android you might want to consider RecForge II. This is a free audio recorder for Android that has many functions for helping you to record your podcast. If you don't fancy that you can always try Hi-Q MP3 Voice Recorder. This is another great free app for podcasting recording.
Filmic Pro App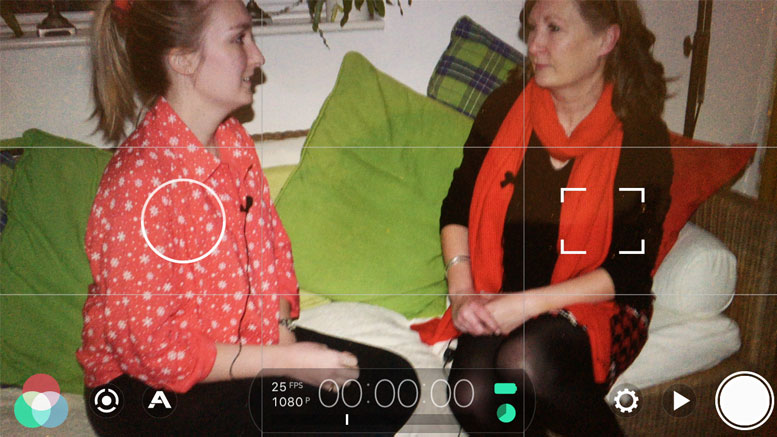 If you want to film your podcast as well as record your audio, you should consider buying Filmic Pro. This app is available for both iPhone and Android and turns you Smartphone into a functional video camera. You can control the audio sound settings for quality audio recordings and you can put it into selfie mode so you can see yourself on screen while you film your podcast. There are also audio meters for you to adjust and monitor your sound.
Once you have finished your podcast you can import the final video into your favourite video editing app like LumaFusion for iPhone or PowerDirector for Android. You can then choose your favourite video clips for promotion purposes. You can also export your final audio podcast file for your chosen podcasting website.

Audio Editing Apps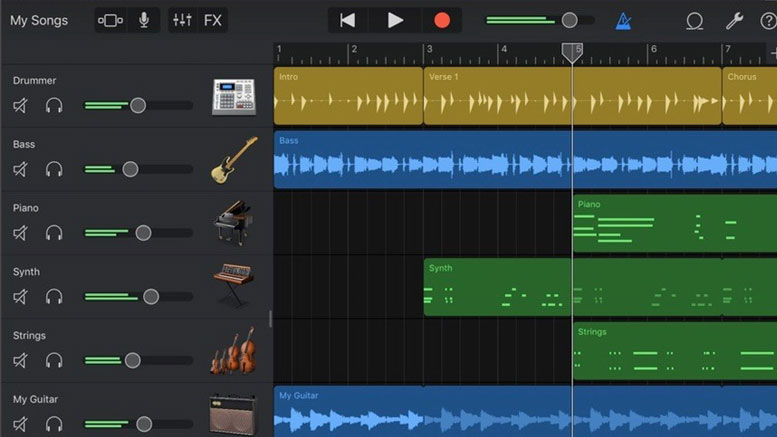 If you are on iOS and want to edit the audio of your podcast you can always try using Garage Band. Garage Band has many great features for editing your podcast and comes free with the iPhone. It will make a great job of cutting the audio for your podcast and its multi-track audio editor will allow you to add music and sound effects.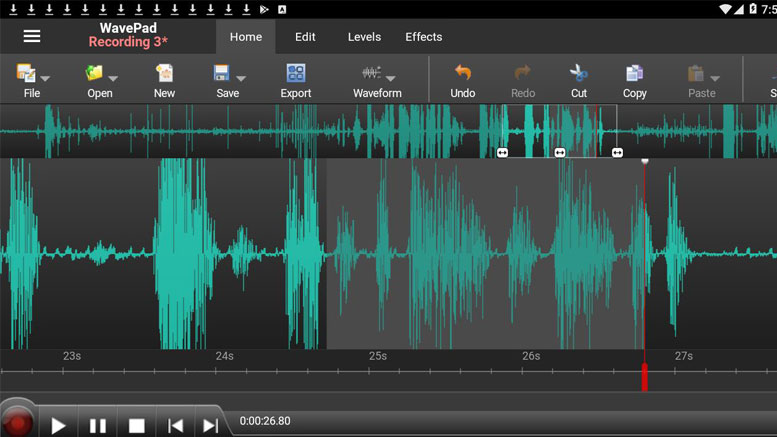 If you are on Android you might want to consider the WavePad Audio Editor. This free audio editor for Android will record in Wav, ACC and FLAC and will make short work of cutting up your podcast.
Desktop Audio and Video Editing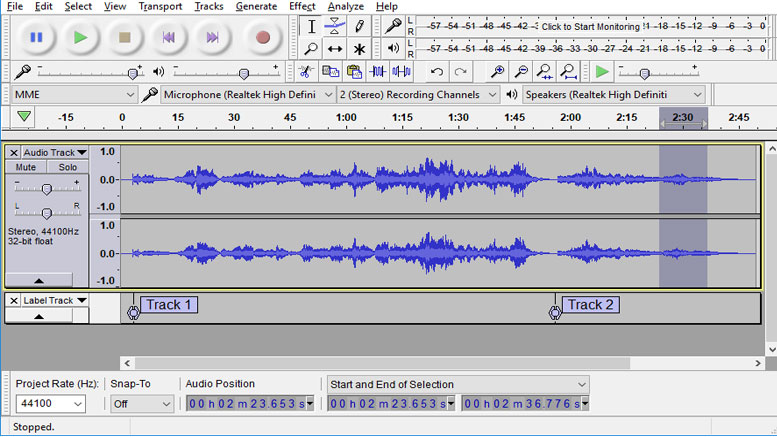 If you wish to edit your podcast on a desktop computer there are many free programs available to help you do the job. Audacity is a free audio editor for both Windows and Mac and is easily powerful enough to edit your podcast. If you need a multi-track audio editor, Mac users can also use the desktop version of Garage Band to cut their podcast.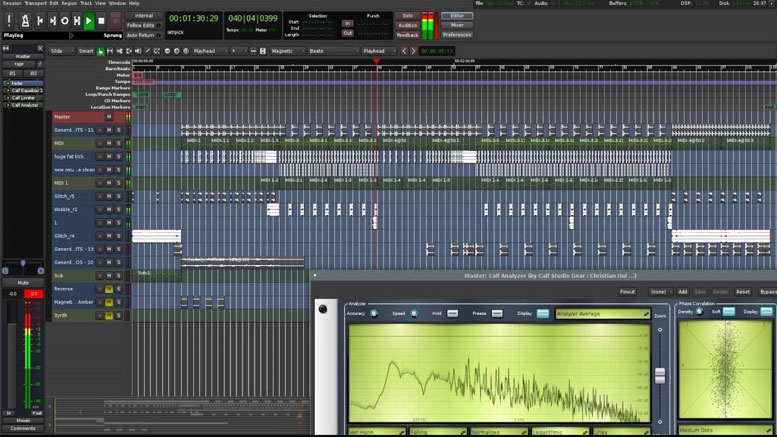 Windows users can use Ardour, which is another great free multi-track audio editor. If you need a free video editor you could consider DaVinci Resolve or HitFilm Express. Both are available for Mac and Windows and have many features for video and audio editing.
Conclusion
There is nothing to stop you from creating a professional sounding podcast with your Smartphone. You can find the equipment I have mentioned in this article on Amazon for as little as $70. You may even find alternatives to do it cheaper! Filmic Pro will cost you $15 but most of the apps and software mentioned in this article are free and will give your professional results. So what are you waiting for? Get creating and happy podcasting.
Other Popular posts like this:
What is the best budget iPhone filmmaking kit?
What is the best budget Android filmmaking kit?
What is the best budget Smartphone filmmaking equipment?