9 best low cost accessories for iPhone filmmaking
If you're an aspiring filmmaker or content creator, you don't need to break the bank to produce high-quality videos with your iPhone. With a few affordable accessories, you can elevate your iPhone filmmaking game and achieve professional-looking results. What follows will explore nine of the best low-cost accessories for iPhone filmmaking.
These accessories will help you capture stunning footage and take your content to the next level without breaking the bank. So, whether you're a beginner or a seasoned filmmaker on a budget, read on to discover the must-have iPhone filmmaking accessories that won't cost you a fortune.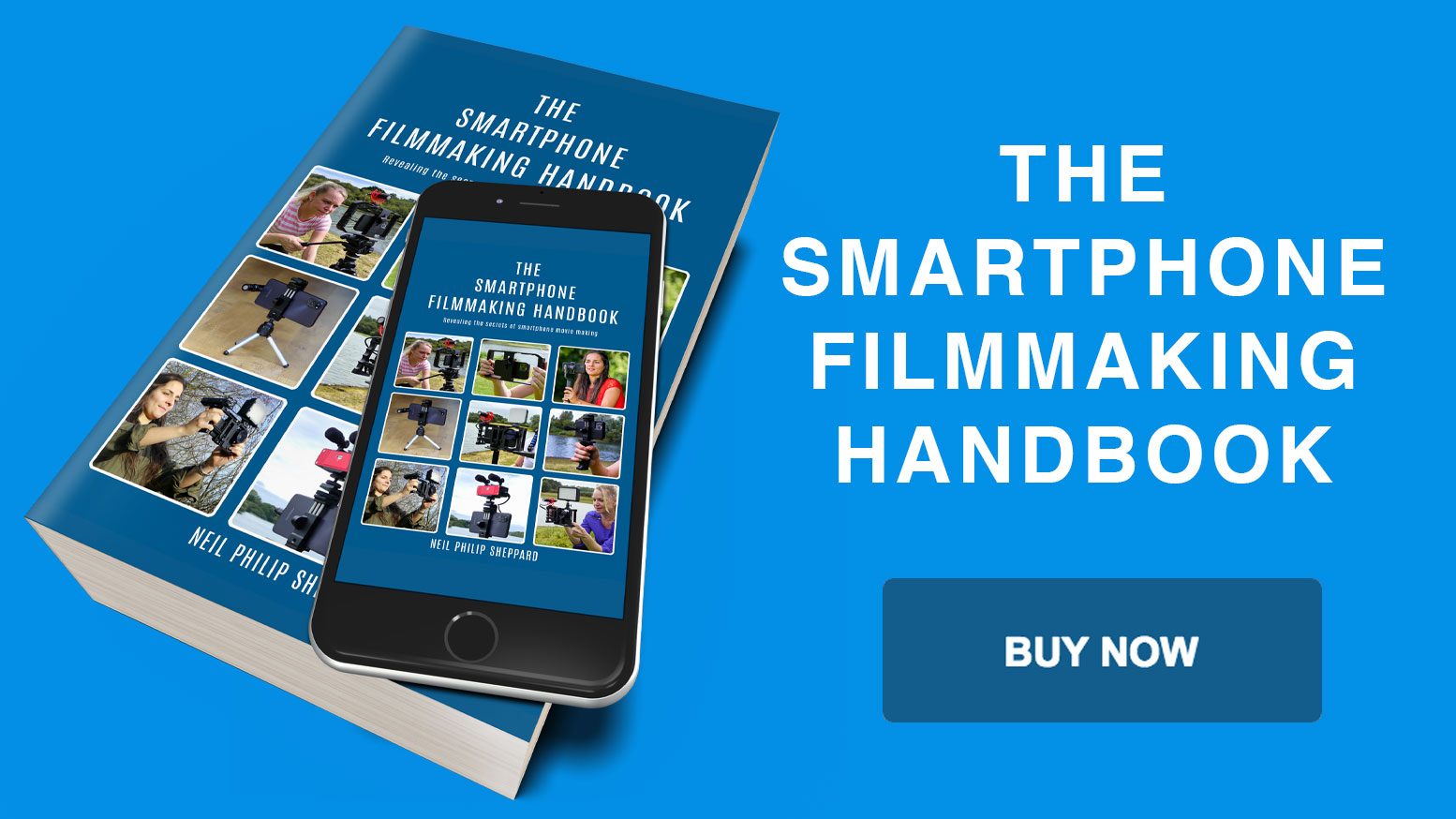 PQRQP 2 Pack Wireless Lavalier Microphone
The PQRQP the bargain omnidirectional dual wireless lavalier microphone is built with professional-grade intelligent noise reduction chips, providing effective identification of the original sound and clear recording in noisy environment.
The PQRQP wireless microphone is completely free from the shackles of wires. You can just clip one of the two microphones on your shirt to free your hand and shoot video at a remote distance.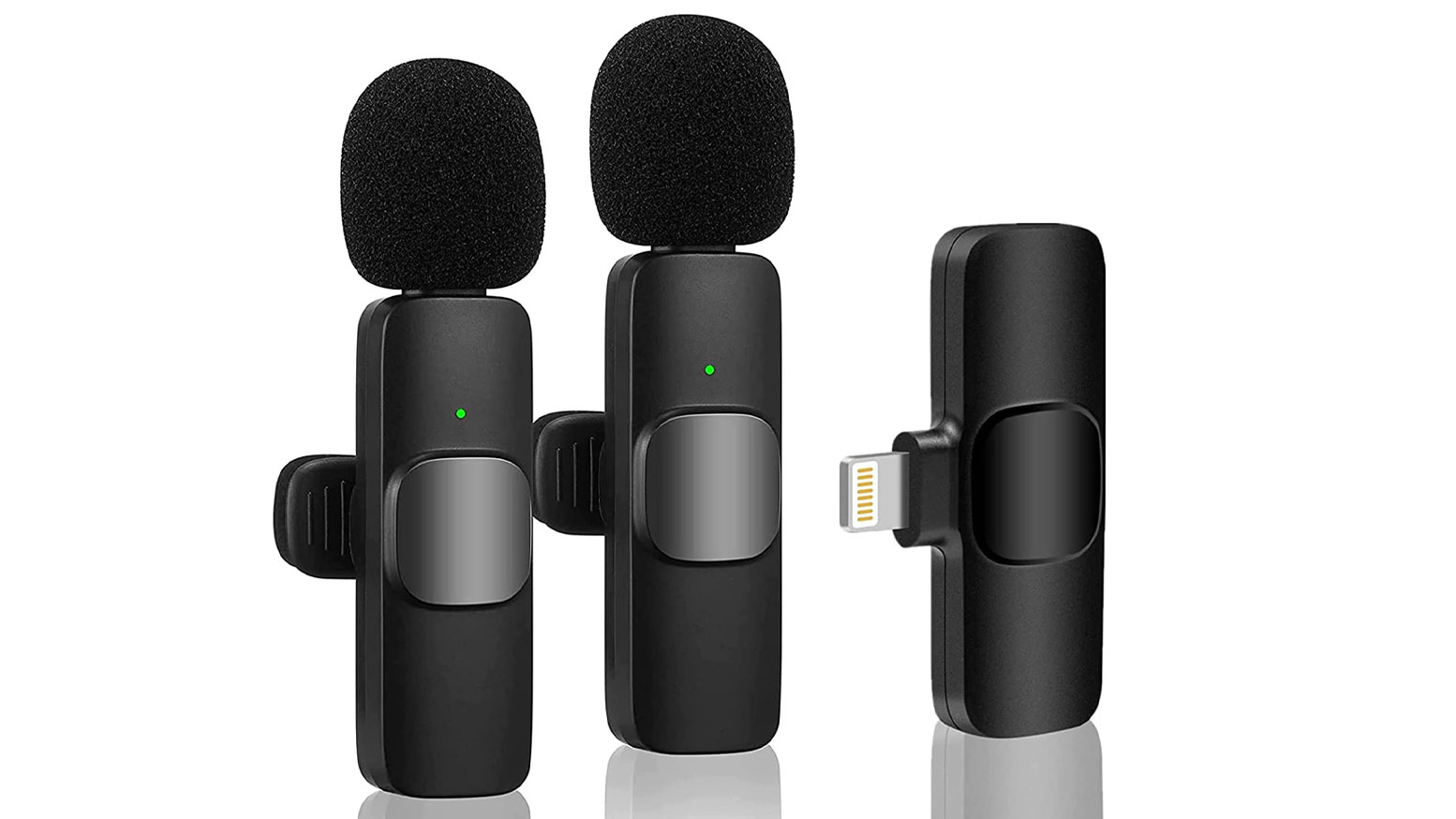 You can get up to 65 feet away with a stable audio signal transmission without a cable. It comes with a with a sponge windscreen to reduce wind noise and plosives. Its AI algorithm has an intelligent noise reduction module that can accurately filter all kinds of noise and has a strong anti-interference ability.
The PQRQP dual wireless microphones are also easy to set up. Just plug the receiver into your iPhones lightning port and then turn on the microphones, these will then pair automatically to the transmitter.
The PQRQP wireless lavalier microphones have built in 65MAH rechargeable batteries that last up to 5 hours. The receiver is powered by your iPhone.
$22.67 £19.00 €21.00

Neewer A104 Smartphone Video Rig
The Neewer A104 Smartphone Video Rig has been designed with a fully adjustable Smartphone holder. This video rig is compatible with iPhone 14 Plus, 14 Pro Max, 13 Pro Max, 13 Mini, XR, X, XS Max, Samsung Galaxy S22 Ultra, Pixel 6 Pro and other Smartphones with dimensions 55mm to 100mm in width. This makes it ideal for use as a Smartphone stabiliser for video recording.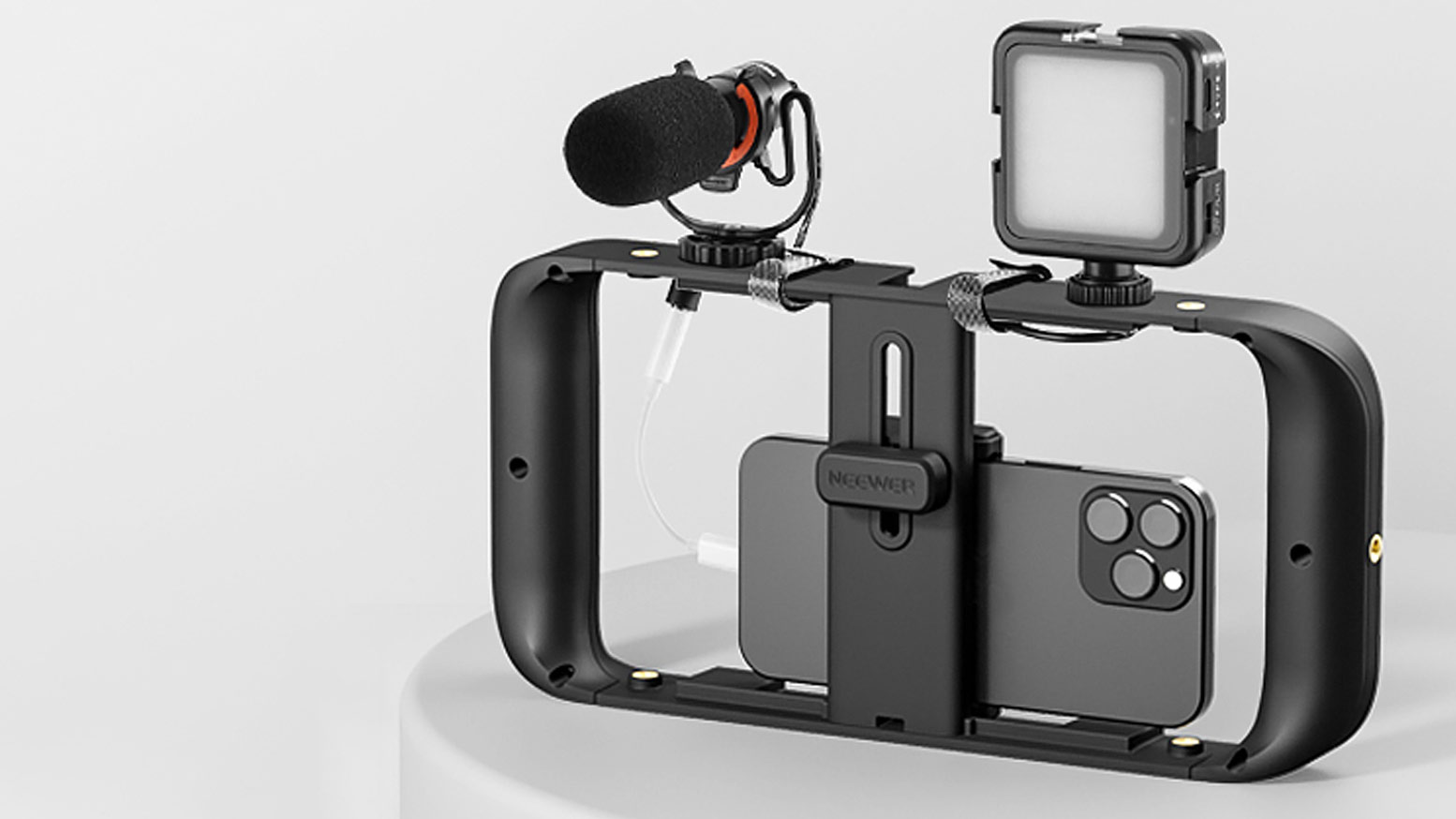 It has five cold shoe mounts and six 1/4″ threaded holes so you can connect various accessories to the rig, such as a compact LED video light, a mini microphone and a top handle. It's lightweight and easy to use and made of robust yet lightweight hybrid plastic.
The rig is also easy to hold and provides a comfortable grip for filming on the go. Two cable straps prevent the cable from hanging loose or blocking your Smartphone's camera's view. As well as handheld operation, you can mount the rig on a desktop tripod, handgrip, or light stand in portrait and landscape orientations.
Price: $17.99 £15.00 €17.00

Ulanzi ST-02S Tripod Mount With Cold Shoe
The Ulanzi ST-02S adjustable Smartphone mount with cold shoe adaptor is great choice for a tripod mount. The Ulanzi is made of solid aluminium and it is incredibly robust. It is fully adaptable and will fit most models of Smartphone.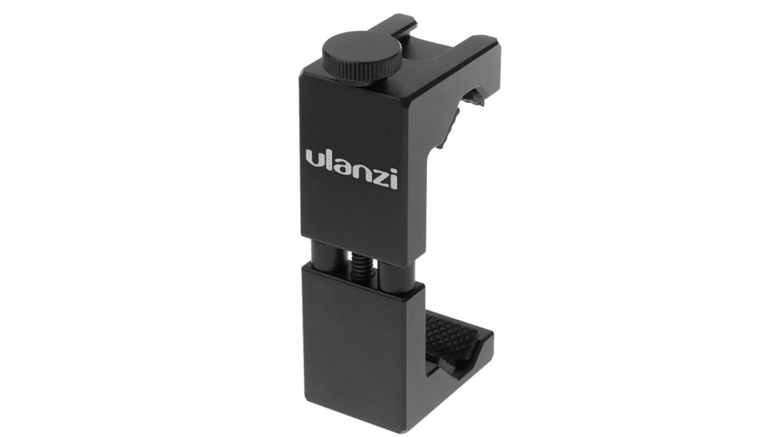 It has a ¼ inch screw socket at the base so you can mount it on to any standard tripod. It also comes with a cold shoe mount so you can add a microphone or a light above your Smartphone if you need too. It is also budget friendly and will not cost you the earth to buy.
Price: $15.00 £11.00 €13.00

SmallRig P96 LED Video Light
The SmallRig P96 RGB Video Light is a portable and versatile lighting solution that features 96 high effective light beads with an illumination angle of up to 120°.
With a top CRI95 rating, it produces natural and lifelike light that's perfect for Smartphone video work. This LED light supports 0-100% brightness control and a colour temperature range from 2700K (warm) to 6500K (cool), making it ideal for a wide range of lighting scenarios.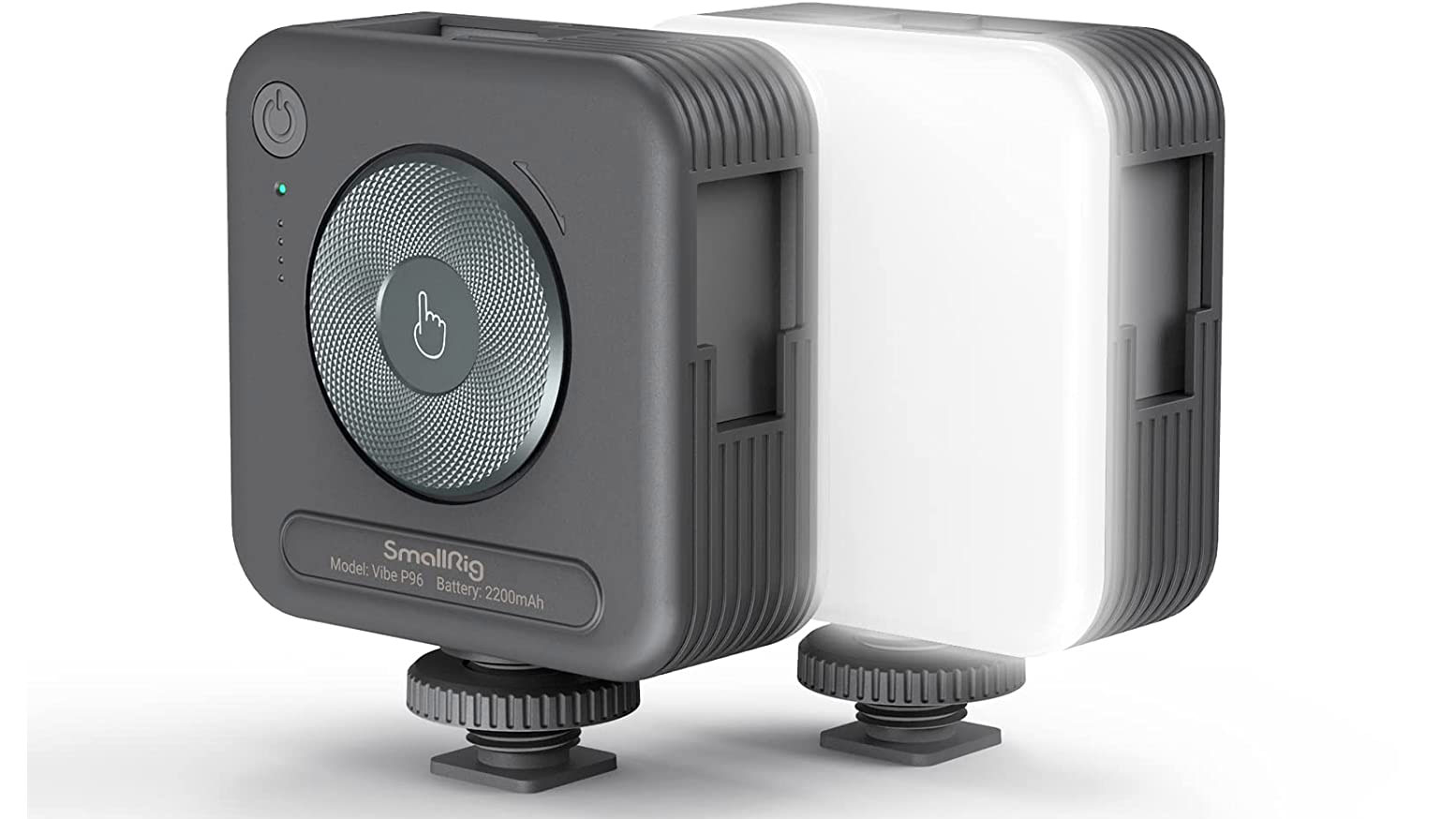 The SmallRig mini LED camera light has a built-in 2200mAh rechargeable lithium battery that can be used continuously for about 105 minutes at maximum power. It is charged via the included USB Type-C charging cable, making it convenient to use on the go.
The SmallRig is designed with 3 cold shoe mounts that allow you to connect multiple lights together to strengthen lighting brightness and get better lighting effects.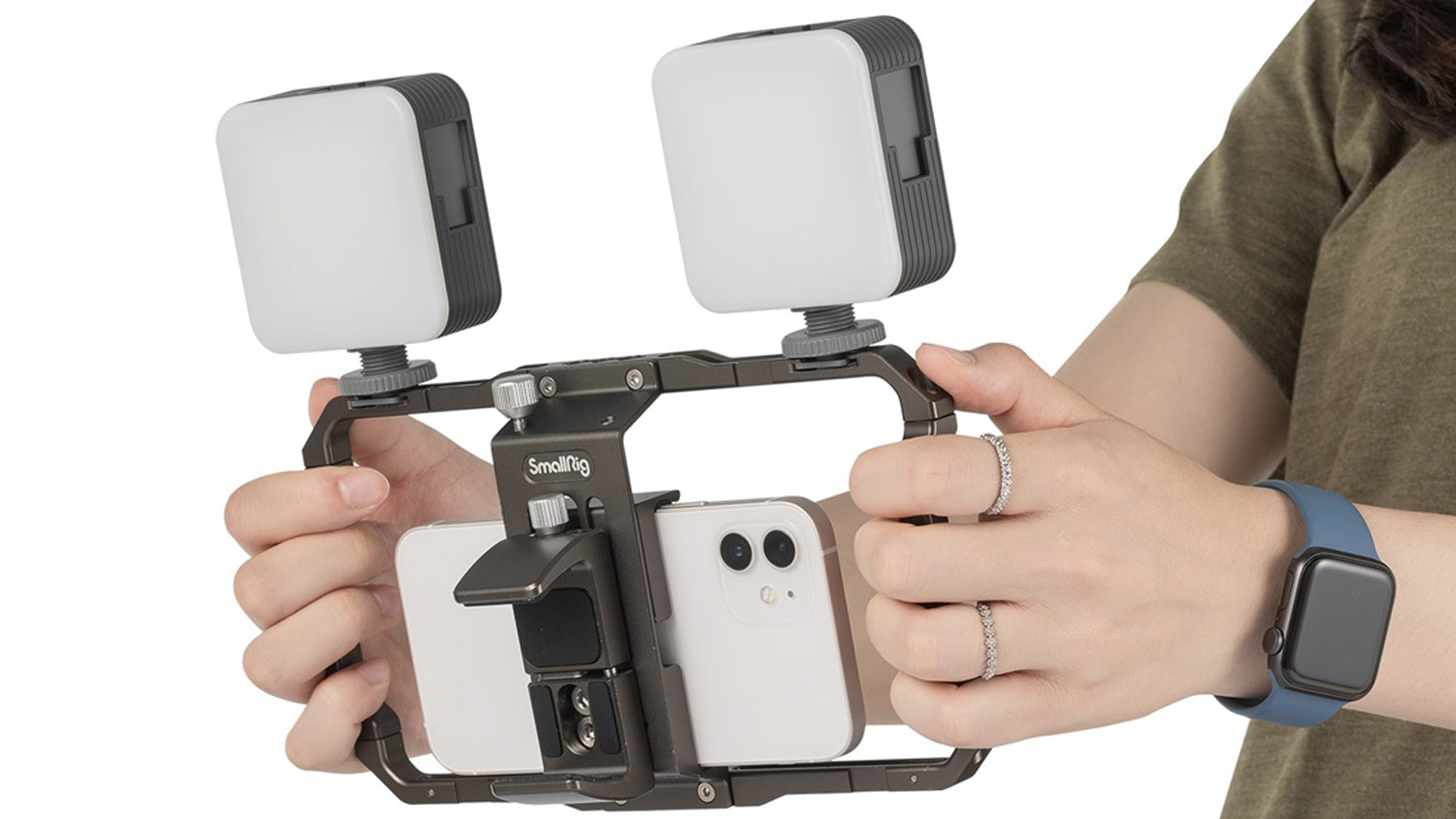 The cold shoe adapter with a 1/4 threaded hole makes the light compatible Smartphone rigs and light stands, making it a versatile lighting solution for a variety of applications.
$23.90 £19.00 €22.00

Magnus VT-300 Video Tripod
The Magnus VT-300 Video Tripod with Fluid Head is a lightweight and portable tripod system for shooting stable videos with your Smartphone or DSLR Camera.
The built-in fluid effect video head pans a full 360°, tilts up and down, and features independent pan and tilt locks for fixed-position shots. A pan bar and a snap-in quick-release camera plate are included.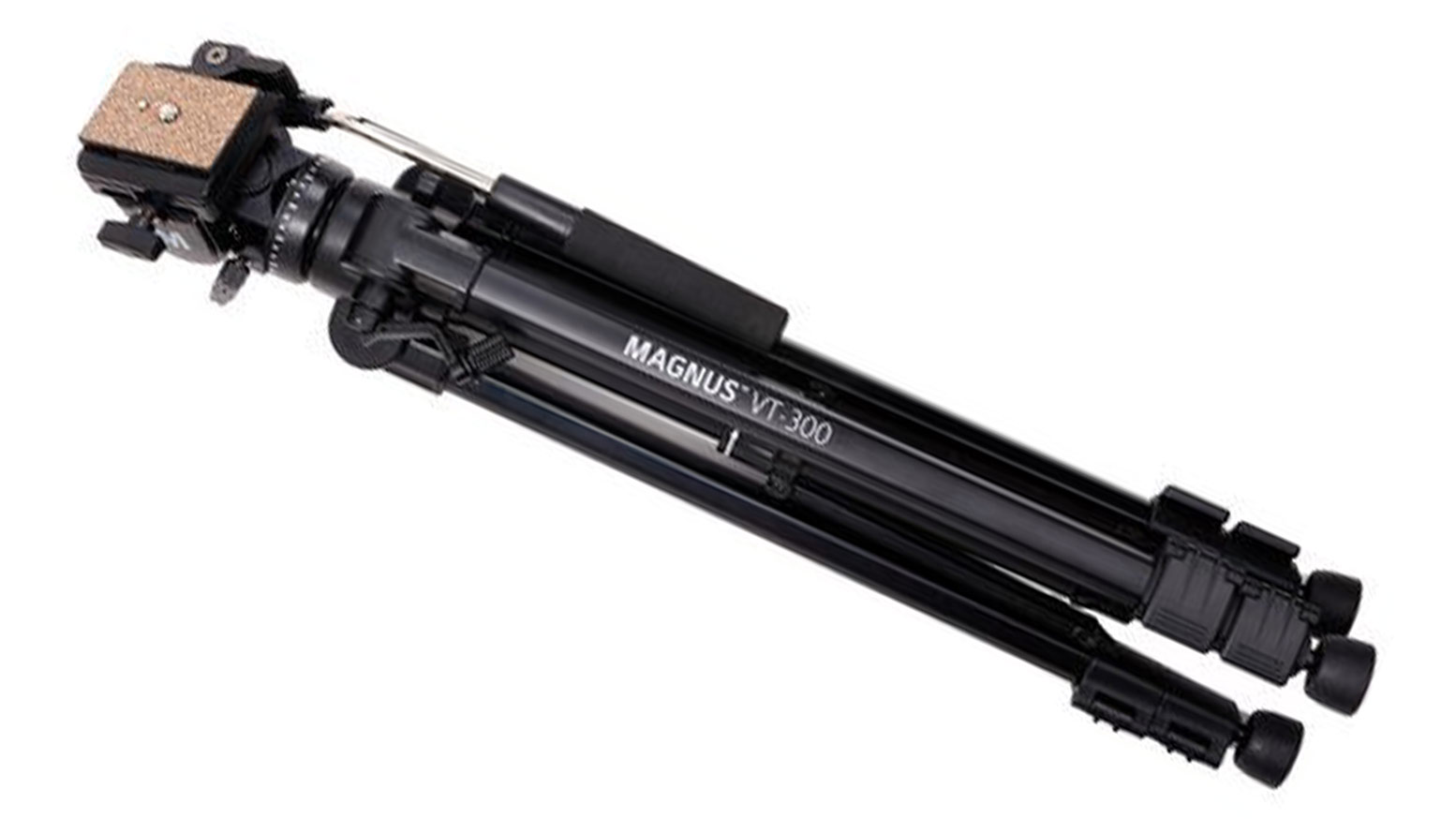 The quick-release plate features a 1/4″ camera mounting screw, a registration pin and an anti-skid mounting surface. A centre column raises or lowers at the turn of a hand crank to let you fine-tune a height without adjusting the tripod legs.
A mid-level spreader keeps the legs steady when you adjust the tripod, and it locks to keep the legs secure once you've set the tripod in position. Both the centre-column and spreader are integrated.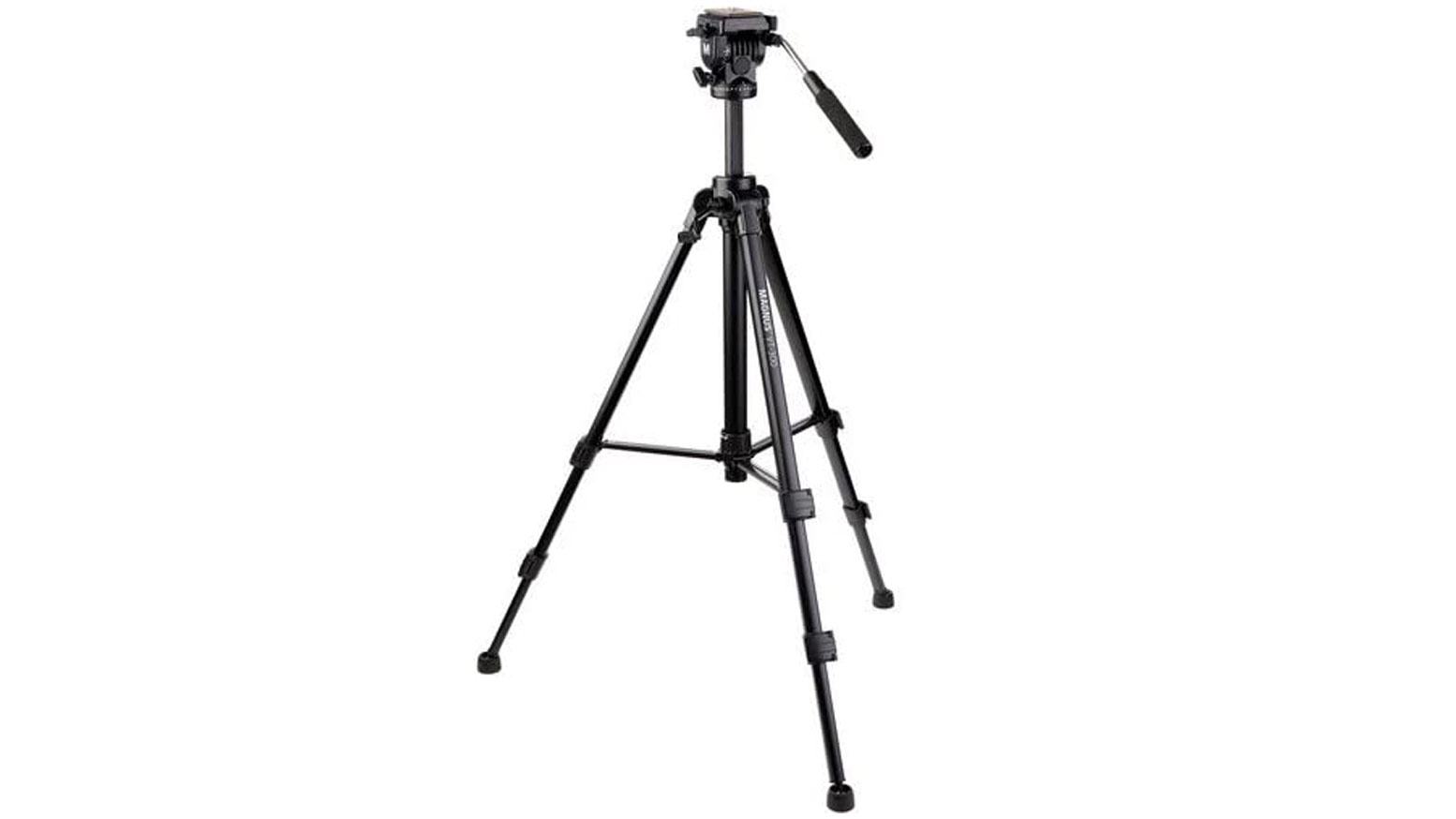 The maximum height of the tripod with the centre-column raised is 64.3″. The tripod legs extend at two leg stages at the release of flip-locks. The legs feature replaceable rubber feet that provide grip on hard or slippery surfaces. An internal bubble level will help you position the tripod evenly on uneven ground.
A carry case with a shoulder strap is included and will let you conveniently carry the tripod over your shoulder when you're travelling about.
$79.95 £64.00 €72.00

JOBY GripTight ONE GP
The Joby Gorillapod is a useful tool for minimising shakiness in videos and stabilising your Smartphone. You can stabilise your Smartphone by bending the legs to form a handle, allowing you to take better selfies and group videos.
To capture video footage while in motion, use the Joby Gorillapod GripTight One to hold your Smartphone steadily.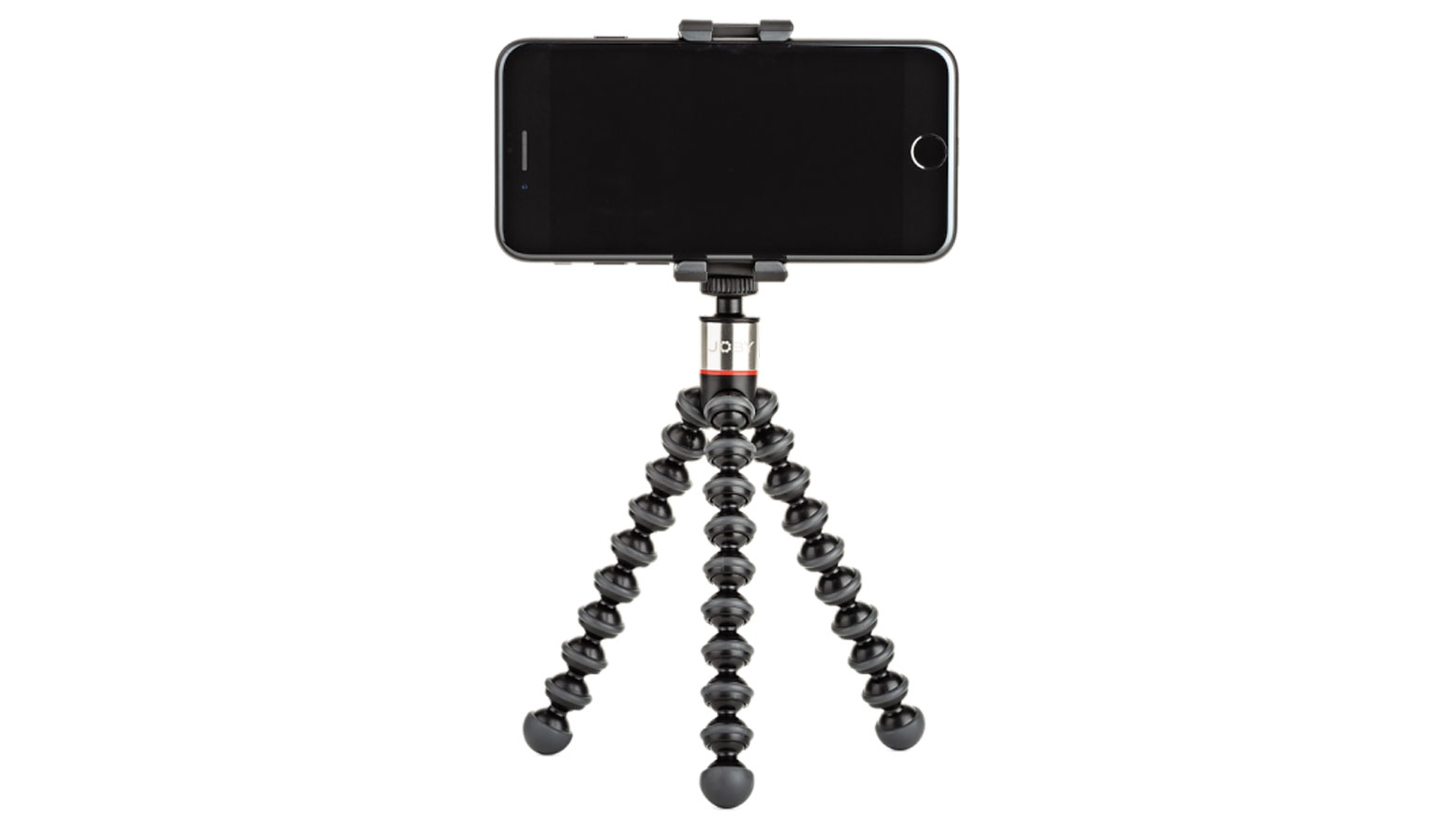 This grip can quickly and easily attach to your Smartphone and is compatible with both large and small Smartphones with or without a case. The reliable grip rubber pads ensure that your Smartphone is secure, while the flexible joints enable you to adjust the camera angle on any type of surface.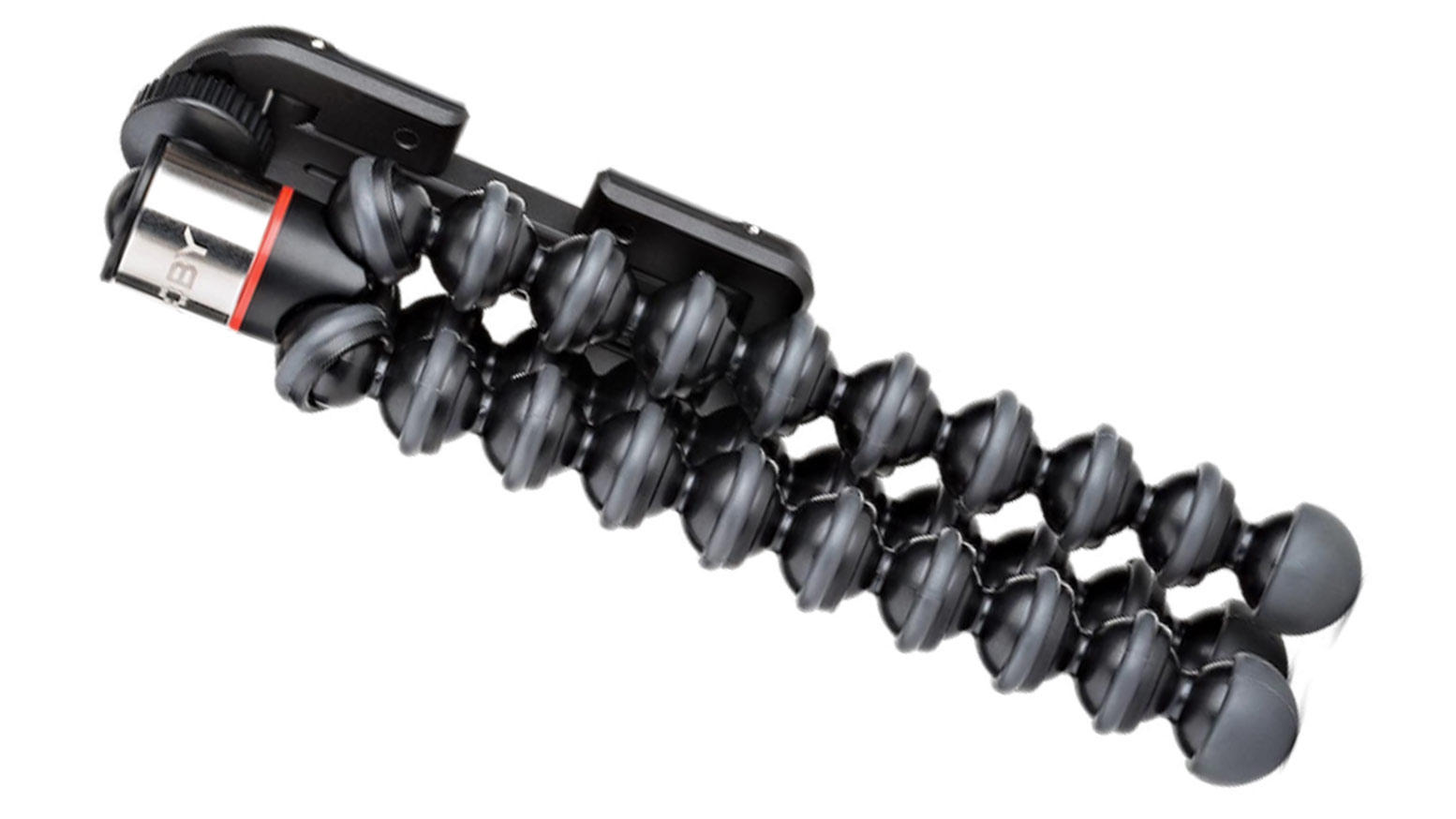 The compact design allows for easy portability, fitting into bags, purses, and pockets. Additionally, you can bend the legs of the Gorillapod to create a handle for selfies, vlogging, or capturing hand-held videos while on the go.
$25.88 £20.00 €24.00

Saramonic Professional Mini Plug Play Microphone
The SmartMic+ Di is a high-quality and professional-grade microphone that is specifically designed for use with IOS devices equipped with a lightning connector. It is an excellent tool for anyone who wants to elevate the audio quality of their video recordings to a whole new level.One of the most notable features of the SmartMic+ Di is its compact size.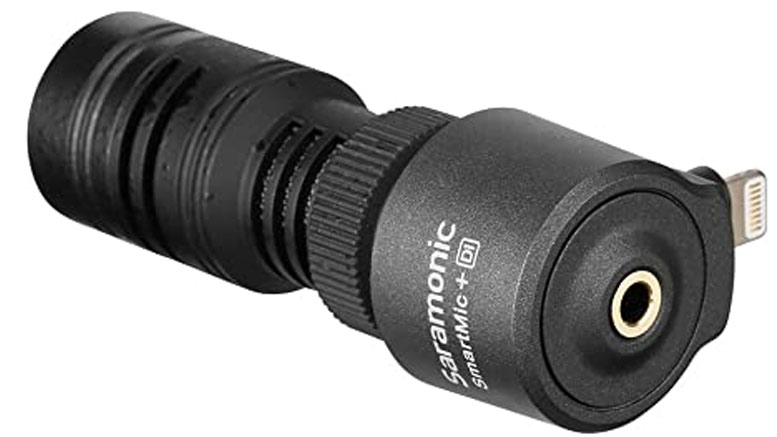 This microphone is incredibly lightweight and portable, making it easy to take with you wherever you go. You can slip it into your pocket or purse and bring it with you on outdoor adventures or when you're traveling to ensure that you never miss a moment.
The SmartMic+ Di is an omnidirectional condenser microphone that picks up sound from all directions. This means that you can record audio with a much wider range of sounds and frequencies compared to the built-in microphone on your Smartphone.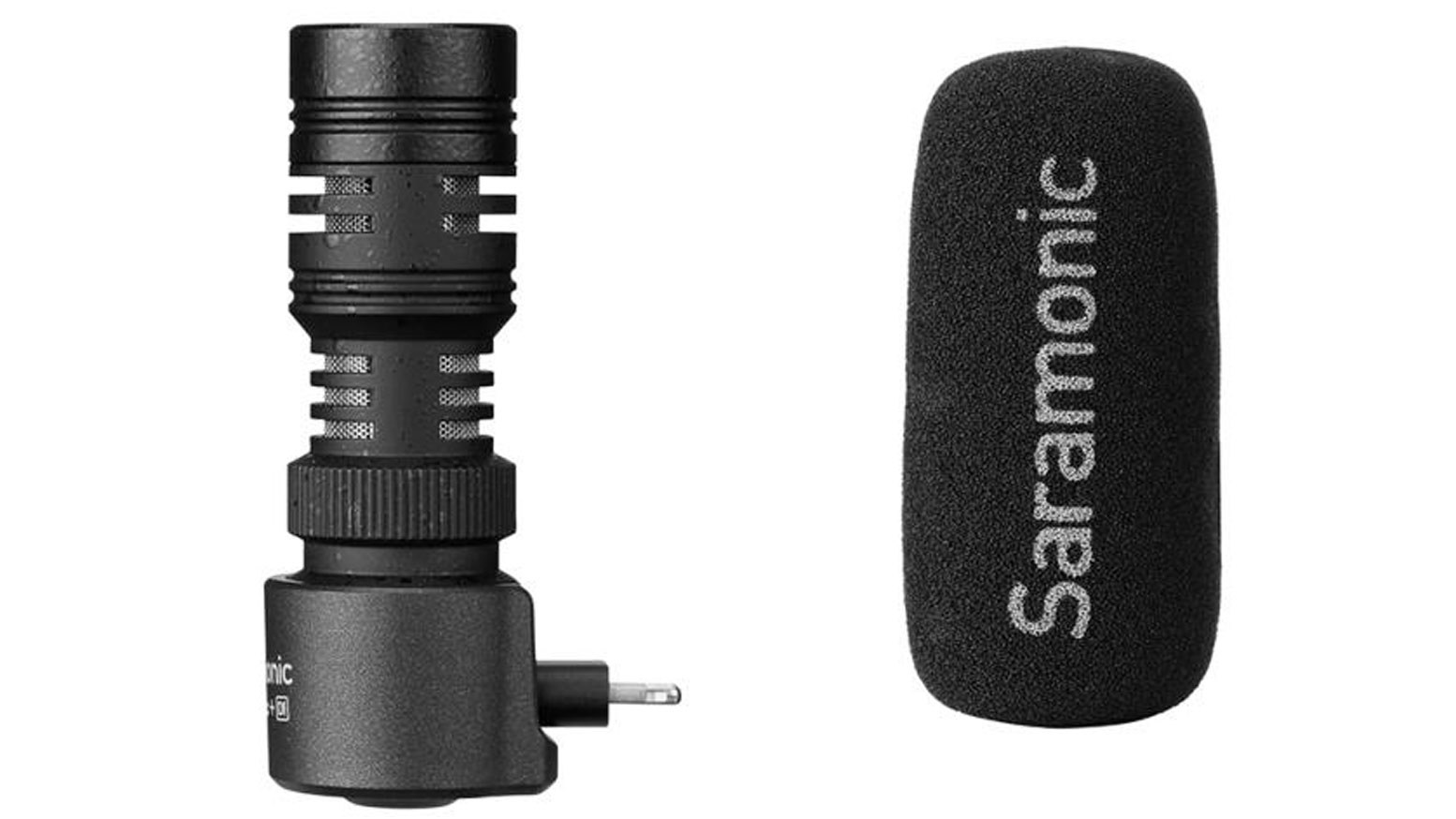 The result is higher quality audio that sounds more natural and immersive, making your videos more engaging and enjoyable for your viewers. Additionally, the SmartMic+ Di comes equipped with a windscreen.
This is an essential accessory for outdoor video shooting, as it significantly cuts down on wind noise, ensuring that your audio is clear and crisp. You won't have to worry about annoying background noises ruining your video recordings, allowing you to focus on capturing the moment.
$59.90 £48.00 €55.00

Movo iLav Digital Lavalier Omnidirectional Clip on Microphone
The Movo iLav Lavalier Microphone is a small and lightweight lapel mic that comes with a 3.5mm to Lightning adapter that interfaces directly with your iPhone. Unlike other lapel mics that require bulky battery packs, the iLav features a battery-free design, making it easy to transport and store.
It is perfect for journalists, travel vloggers, documentarians, and anyone else who needs high-quality sound in a compact package.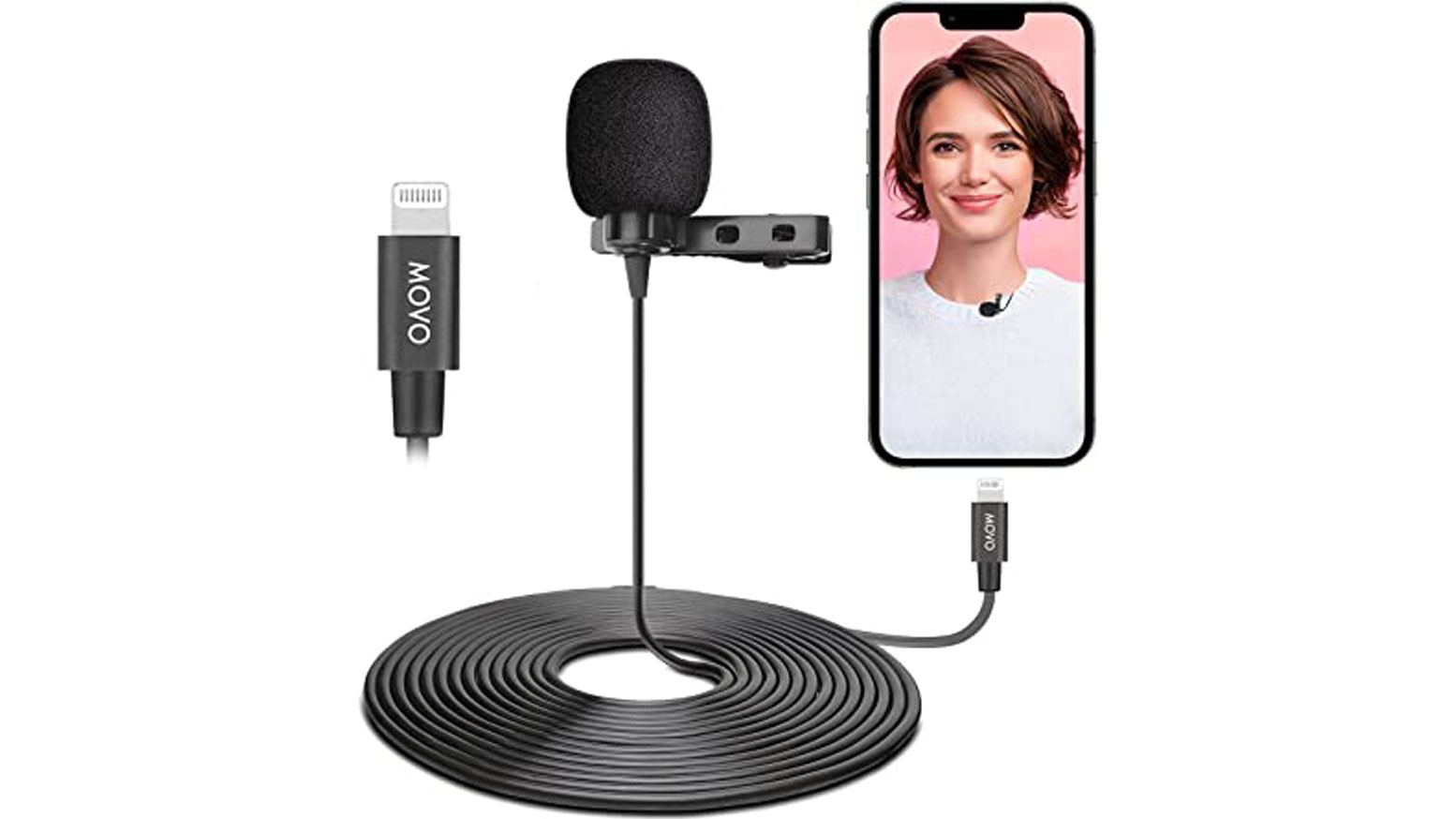 The iLav's electret condenser capsule is capable of capturing broadcast-quality sound resolution with no latency. It boasts a wide frequency response of 50-20,000 Hz, ensuring that you can capture every detail of the audio in your recordings.
The low-profile design of the iLav makes it ideal for discreet audio capture, and it can easily fit into your pocket.
Included with the iLav is a windscreen, lightning to 3.5mm adapter, and a travel case. The windscreen is an essential accessory for outdoor recording as it helps to reduce wind noise and ensure that your audio remains clear and crisp.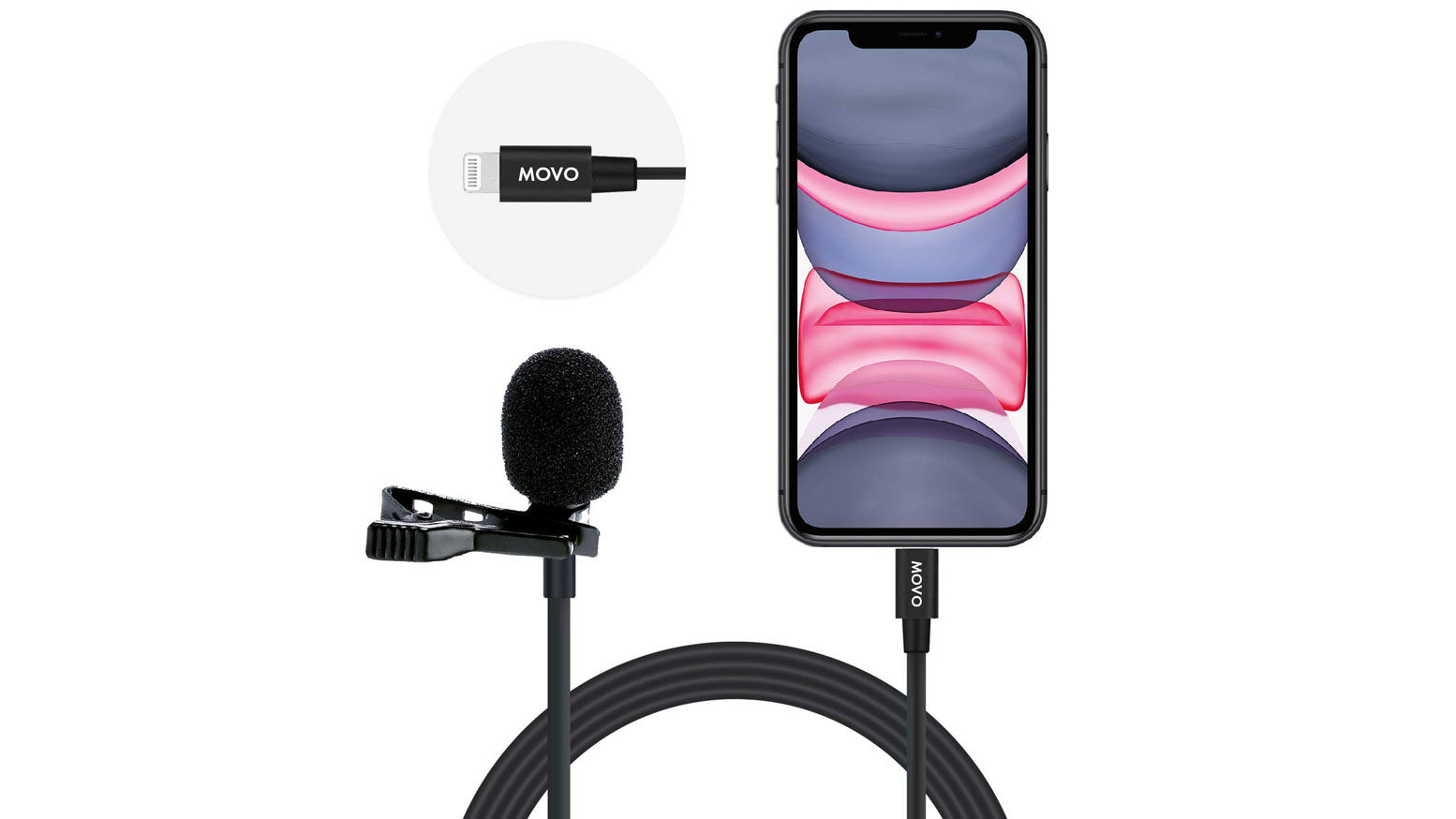 The lightning to 3.5mm adapter makes it easy to connect the iLav to your iPhone, and the travel case provides a convenient way to transport and store the microphone when not in use.
The Movo iLav Lavalier Microphone is a high-quality lapel mic that is perfect for anyone who needs to capture high-quality audio in a compact package. Its battery-free design, broad frequency response, and included accessories make it an excellent choice for journalists, travel vloggers, and documentarians.
With the iLav, you can be confident that you'll always be able to capture clear and high-quality audio on the go.
$29.95 £24.00 €27.00

Hohem iSteady XE Gimbal Stabiliser
The Hohem XE gimbal stabiliser for Smartphones has been upgraded with iSteady 7.0 3-axis stabilisation, which uses an improved algorithm and motor to provide three times more anti-shake performance than the previous X series. This ensures that your video footage is smoother and more stable, without any shakiness caused by unsteady hands.
The XE gimbal is perfect for beginners, as it is easy to install and use. You don't need to spend time levelling the device – simply clamp your Smartphone in the centre position and you're ready to go.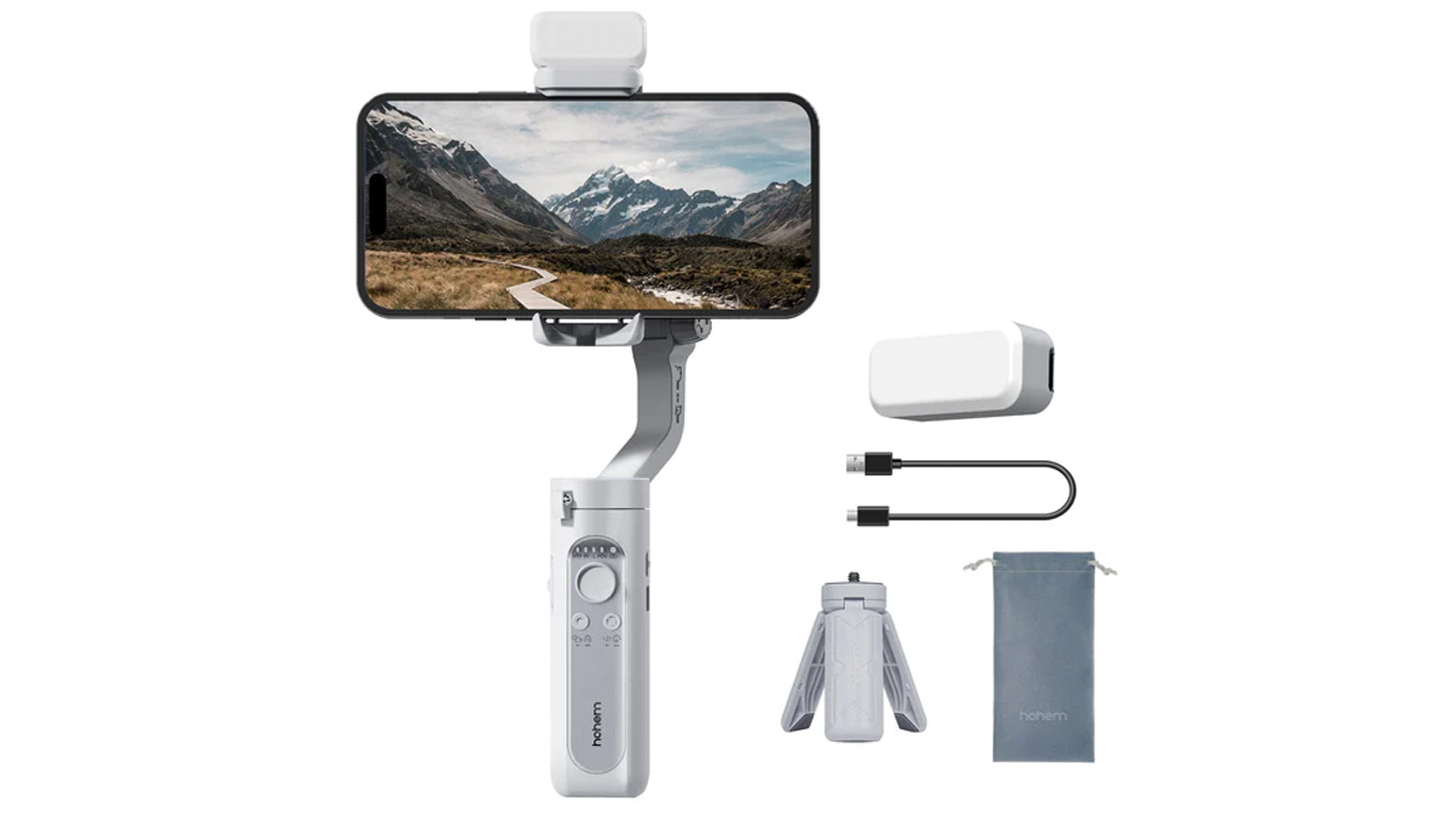 The Hohem Joy app provides creative templates, which even entry-level users can use to capture professional-grade footage.
The XE gimbal stabiliser also features face and object tracking, which uses advanced algorithms to automatically recognise and track faces and other objects with incredible precision.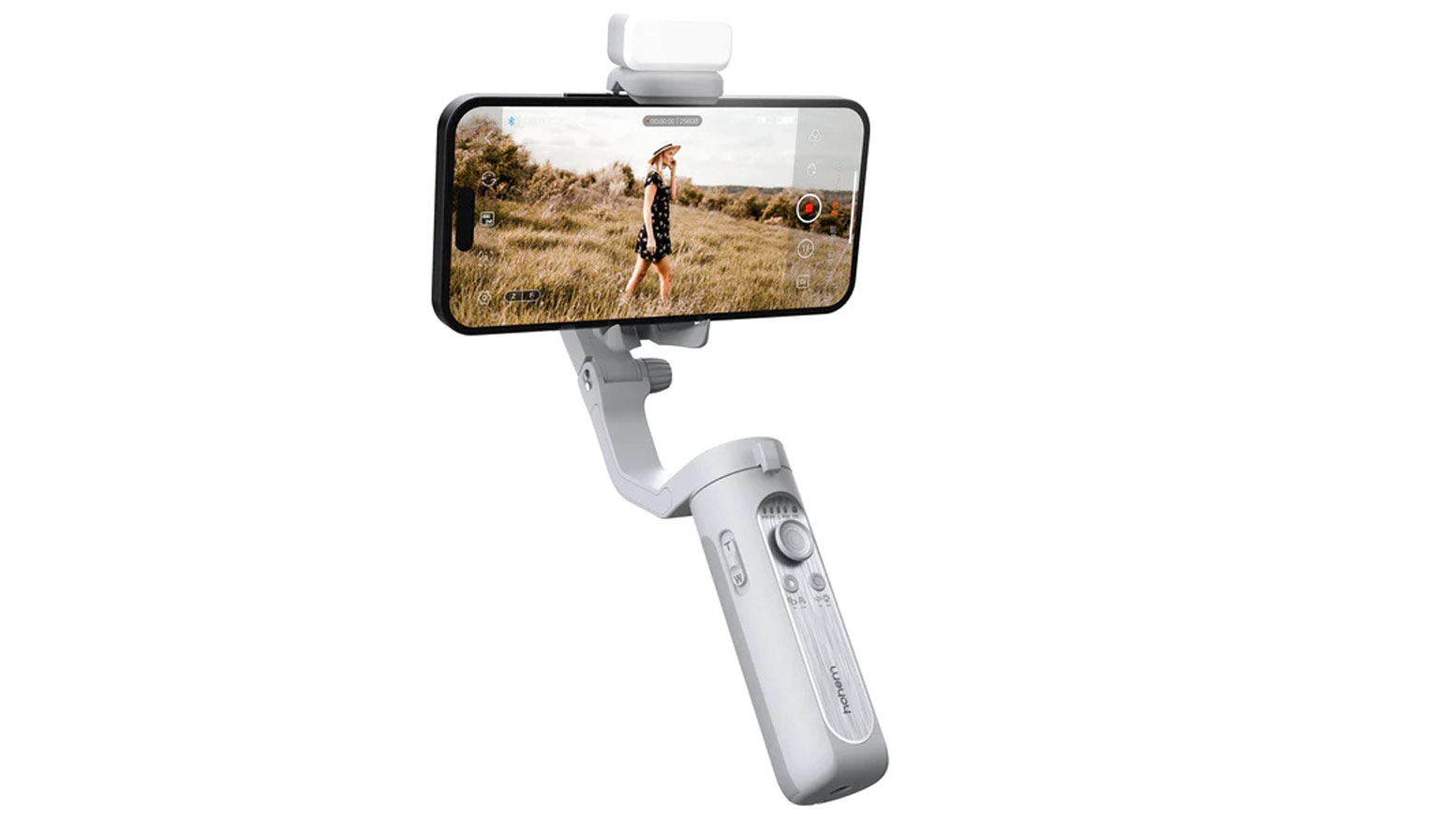 The XE iPhone gimbal has 30% more motor power than its predecessor and can support a payload of up to 0.62lbs, making it compatible with a variety of Smartphone sizes.
It is also compact and lightweight, making it easy to carry and store in your pocket. With a battery life of up to 8 hours on a single charge and a 1/4″ universal screw hole on the bottom, the Hohem XE gimbal stabiliser is a versatile and convenient tool for all your content creation needs.
$79.00 £64.00 €72.00

Other Popular posts like this:
Unleash your creative potential with these top iPhone and Android video rigs
Is CapCut the best free video editor for iOS and Android?
Best Smartphones for video production and filmmaking 2023