What is the best free desktop video editing software?
No matter how good your footage is at some point you are going to have to cut it together to make your final video. Editing video can take time and it is not a skill that you can develop overnight.  Luckily there are many software packages out there to help polish your masterpiece. Which one you choose depends on how serious you want to take your editing and how much you would like to spend.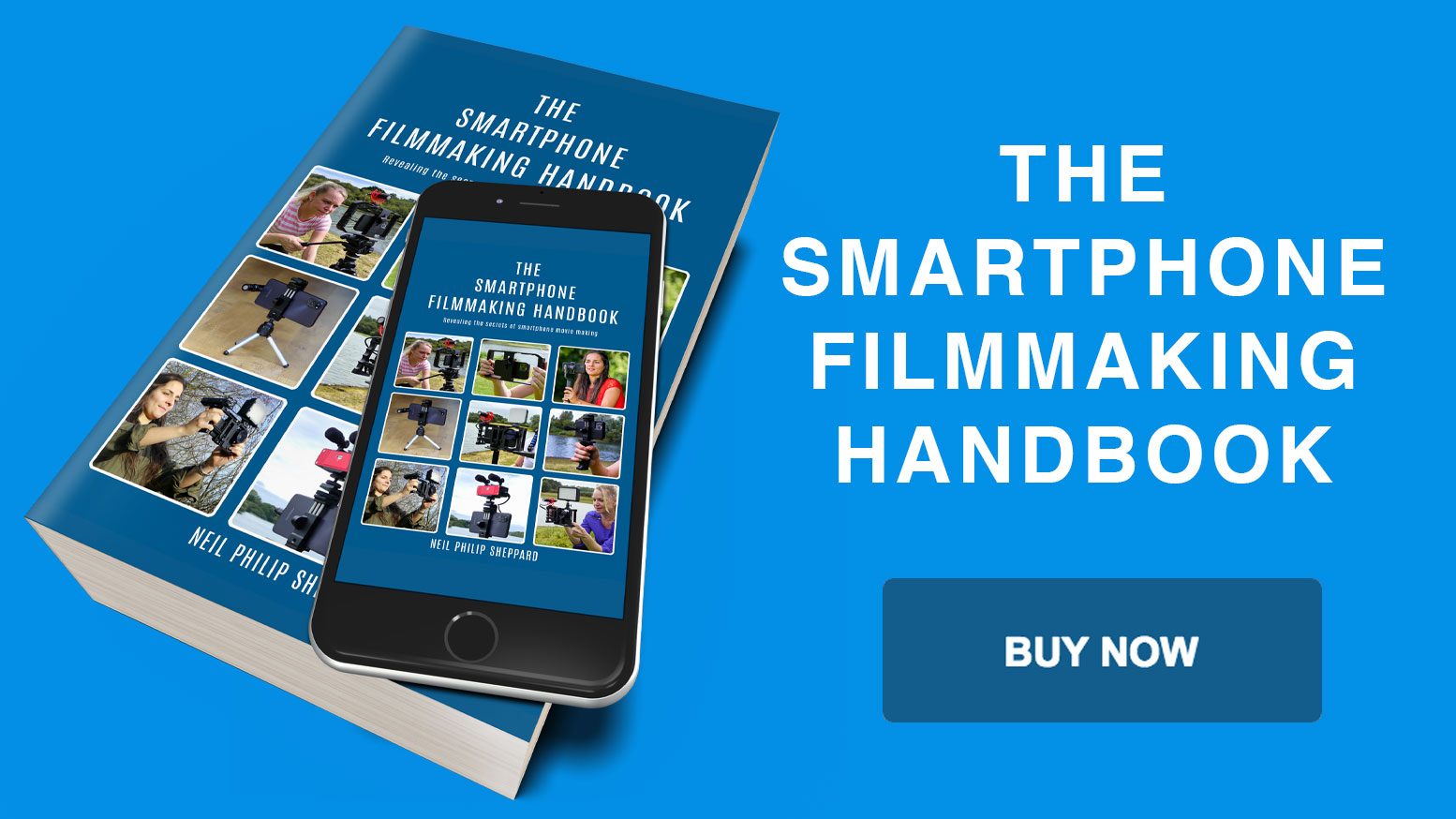 Software editing packages used to be expensive. It was not too long ago when the average Avid editing computer would cost you £30000.  This is a huge amount of money and put digital editing out of the reach of most people. With the development of digital video cameras the price of editing became cheaper. The main video editing platforms at present are Avid Media Composer, Adobe Premiere Pro and Apple's Final Cut Pro X. These programs vary in price and if I was going to recommend one for cutting footage from a Smartphone it would be Final Cut Pro X. This programme is Apple only though and is not much help if you are on a PC.
The above programmes are all good but recently there has been some great free editing software released. This would have been unheard-of a few years ago but you can now get professional video editing packages for nothing. I find this development exciting and it means that making professional looking videos is now in reach of anybody who wants to make them. So in the spirit of low budget film-making here are my top picks for free editing software.
DaVinci Resolve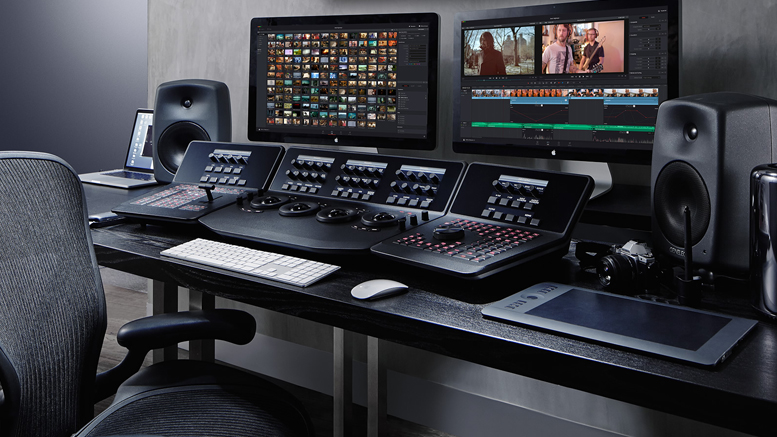 DaVinci Resolve started out as video and film grading tool and is one of the best colour correction programs available. Recently its creators BlackMagic Design have added a fully featured edit suit to the software. Users can now edit, colour correct and deliver in any format from the same program.
The software recently had an upgrade to version 15 and now has support for multi-cam and third-party support for external plug-ins.  The editor's features are many and it feels similar to FCP 7 so users of that program will feel right at home. The free version has a few limits, like not being able to export above 4k, but in general you will not find it lacks for much.
The learning curve to use this software can at first can be a little difficult for the new user but stick with it as the rewards are huge. I should also mention that you need a fast computer to run this software as it makes great demands on the processor.
I think that DaVinci Resolve is the best free editing software available at the moment. It can compete with Premiere Pro and Final Cut X. When it comes to low budget filmmaking this software is a must.
Available for Mac and PC
https://www.blackmagicdesign.com/uk/products/davinciresolve
Lightworks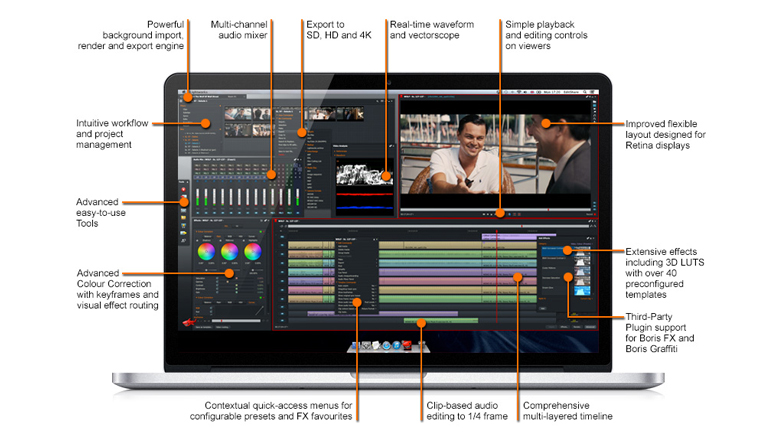 Lightworks from Editshare has been around for some time now and is in use cutting endless big budget movies. It is a fully featured video editor that has a legacy that goes back over 20 years. It supports all the major formats form SD, HD, 2k, 4k and many others.
All the usual non-linear editing features are present and you won't find there is much it cannot handle. Lightworks does have some limits and you will need to pay a monthly subscription or buy the software outright to make available all the video export choices. This means the free version will only export out to MP4 with a maximum resolution of 720p for the web. For many users this will be all they need but be aware if you want more choices you will have to pay for it.
I think that this program is great and until Davinci Resolve Free came along was my number one free editor. Like Resolve it may take you a little time to learn all its features but stick with it and you will see the benefits of this great free software.
Available for Mac, PC and Linux
HitFilm Express
HitFilm Express is the light version of HitFilm . The full version is $299.99 but its little brother, the Express version, has more than enough features for most tasks. It has the usual editing features you would expect to find in an editor and has the bonus of having a visual effects compositor.
With Hitfilm Express you can edit your footage, create and add titles and if you feel the need do some cool special FX with the built in compositor. If you do outgrow the software you can of course upgrade to its bigger brother.
If you only need to produce videos for Youtube or Vimeo and you are new to video editing this is a good starting place. The program is intuitive and you should be cutting pro videos in no time.
Available for Mac and Windows
iMovie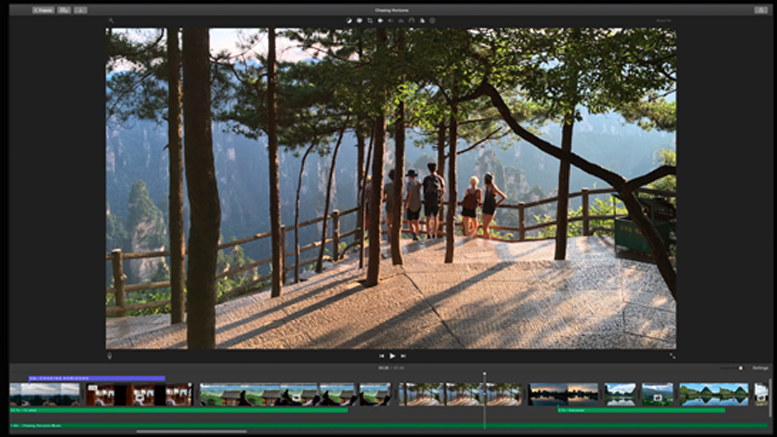 I have included iMovie here as it is a free editor that comes with any new Apple Mac. If you are a beginner editor then imovie is a good place to start for doing basic editing and it has many features that will appeal to the novice. If you have an iphone this software will work great with it and you will be up and running in no time.
It has the usual timeline editing features and you can add titles too. It is not as fully featured as its big brother Final Cut X but it does come with extra content and templates to give your final videos the polish they need.
Because imovie is an Apple only app you can only get it on a Mac.  But if you are a Mac owner you will have this software already installed and it's a great place to start getting into the world of video editing.
Available for Mac
http://www.apple.com/uk/mac/imovie/

Other Popular posts like this:
What are the best 9 Smartphone video editing apps?
Pocket Spielbergs: the 12 best video editing apps for mobile
The 16 Best Video Editing Apps You Must Use In 2018