What are the 6 best Smartphone Lenses?
In general most lenses built into Smartphones are very good. They have a style of their own. I would say that for most shooting purposes the built in lens on a Smartphone will do. The problem with this lens is that it is usually wide angle. If you want to get closer to a subject you will have to move towards it or use the built in digital zoom.  Digital zooms are not great because they reduce the image quality. So if you do want to get more variety out of your images you will need to add some extra lenses to your Smartphone's camera lens.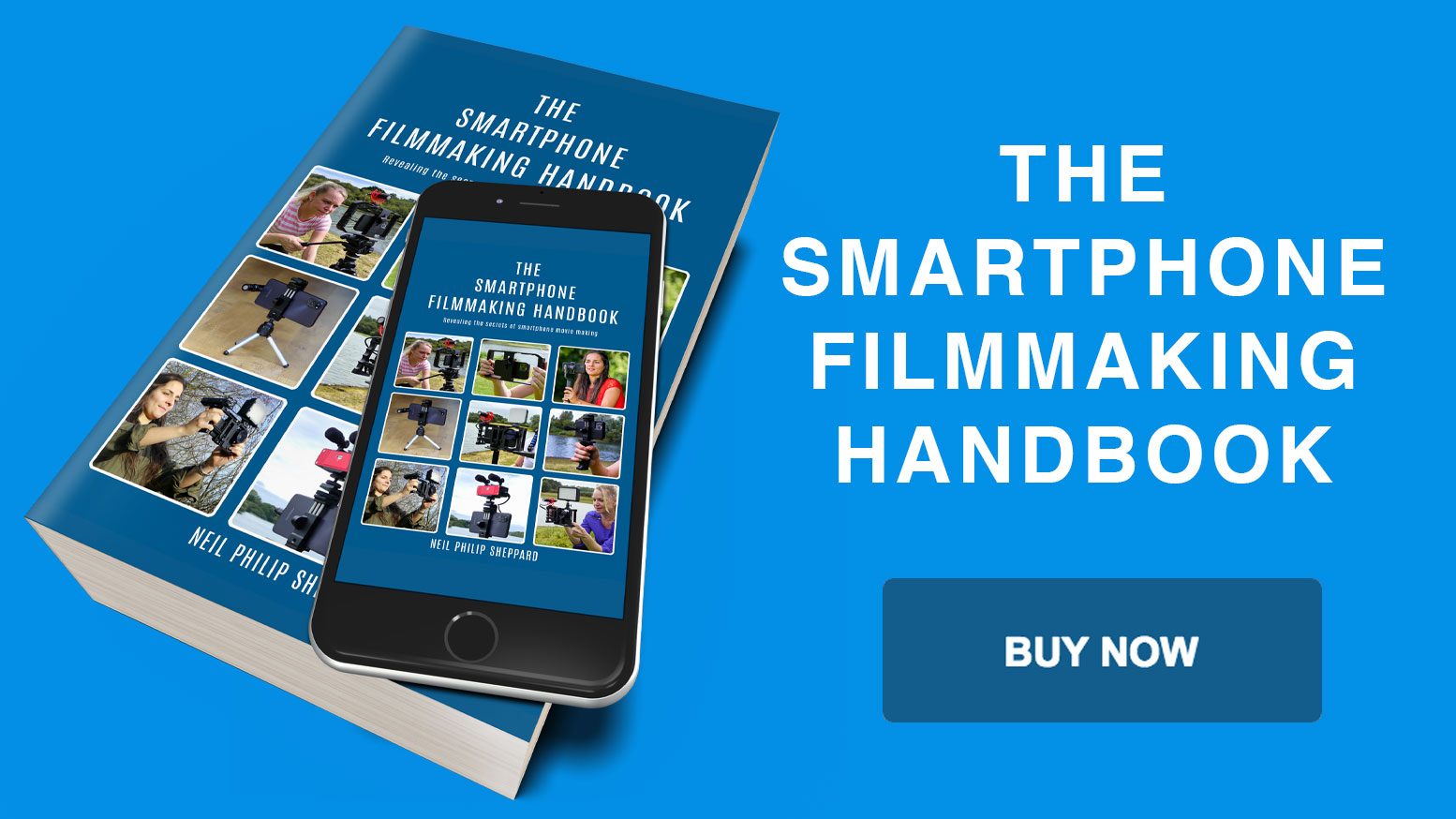 It may sound obvious but unlike a DSLR you cannot change the lens in a Smartphone. You can only add a lens in front of the one that is already there. To do this you will need a lens adaptor that fits over the lens on your Smartphone or a rig that has a thread mount that you can add lenses too. I would say that when choosing an adaptor or rig you should be careful. A good friend of mine managed to ruin the lens on his iphone 6 when sliding a lens mount over it. In other words you should be careful when adding any lenses to your Smartphone.
Also be aware that rigs or kits designed for specific models of Smartphones will only have a lifespan of that particular model. This can be a bad investment so if possible invest in a lens mount that can adjust when you upgrade your Smartphone. A common lens thread size for rigs is the 37mm thread. The design of these is to fit compact camcorders. But now they are in use for Smartphones with 37mm lens adaptors. The advantage of buying 37mm lenses means that you may have to replace your rig in the future but you will be able to continue using your lenses. So here are some of the best Smartphone lenses.
This content uses referral links. Read my ethics policy for more info.
iPro Lens System Trio Kit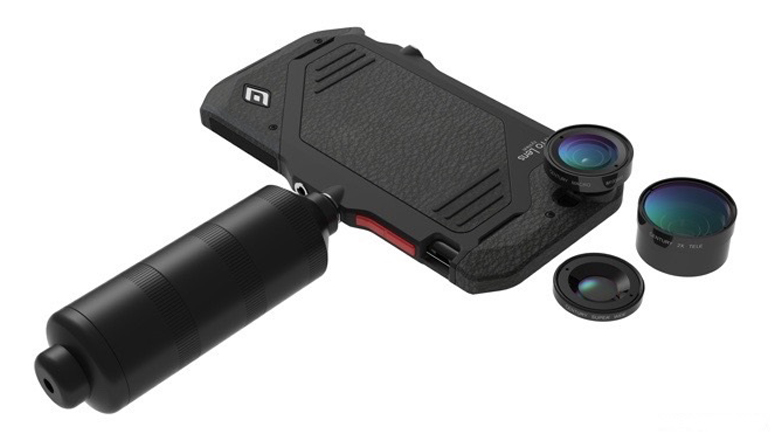 The iPro Lens System Trio Kit is a set of lenses that you can attach to an iphone or Galaxy S4. They come in various sizes including; Fisheye, Super Wide, Wide, 2x Tele and Macro. This should cover you for most filming shoots and will give you a wide variety of different looking shots. They also come with handy lens caps to keep them protected.
To mount the lenses to your Smartphone you will need to also invest in the iPro lens Smartphone case. This rugged case adds protection to your Smartphone while shooting. It also has a 1/4 inch screw thread mount on the bottom so you can attach it to a rig or a tripod. You will have to buy a specific case for your Smartphone and at the moment they are only available for the iphone 4/4S, 5/5S, 6, 6 Plus, and Samsung Galaxy S4.
This is a good solution for a lens adaptor for your Smartphone but be aware the lens mounts only work with the iPro case.  You will not be able to use them with other rigs or adaptors.
Olloclip 4 in 1 Lens for iPhone
Olloclip do many lens adaptors for Smartphones. They do lens solutions for iphone 4/4S, 5/5S, 6, 6 Plus, 6s, 6s plus. They also do an adaptor for the Samsung Galaxy S4. The new Olloclip 4 in 1 lens for iphone has had a full redesign and now has 4 advanced-optic lenses.
The lens adaptor is compact and slides over the end of the iphone's built in lens. This lens covers both the rear and front facing lens of the iphone. Which means you can use it for those all important selfies. It includes 4 lens choices which are; Fisheye, Wide-angle, 10x Macro and 15x Macro.
This is a good portable solution but you should take caution in putting the adaptor over the lens of your iphone. As long as you do this carefully you shouldn't have any problems.

KLYP+ iPhone 6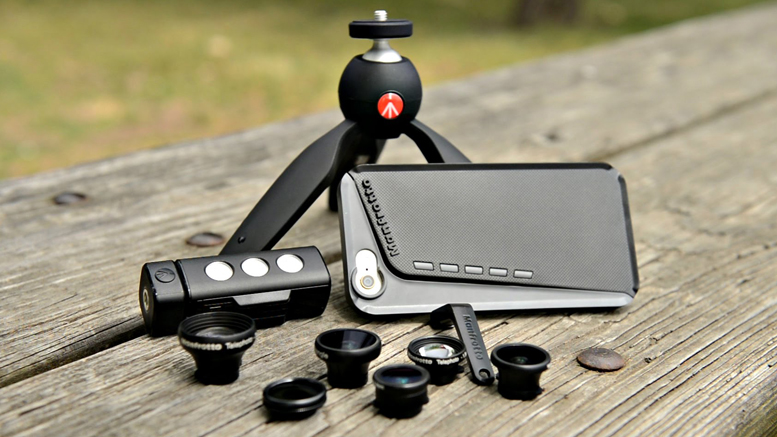 The KLYP+ lens system from Manfrotto is a similar idea to the iPro Lens System. The available lenses include; Fisheye, Telephoto 3x, Telephoto 1.5x, Wide angle with Macro, Super Wide Angle and Polarizer. This should give you plenty of choices when out filming.
To mount the lens on your Smartphone you will need the KLYP+ Smartphone case. The case is a rugged design and has the same mount to fit any of the available lenses. At the bottom of the case is 1/4 inch thread screw mount so you can put the KLYP+ on any rig or tripod.
As with the iPro Lens case the KLYP+ case will only work with lenses with a thread size for that case. This limits how you can use the lenses. You cannot use them on another Smartphone unless you have the right case from Manfrotto.
2-in-1 Smartphone Tripod Mount & 37mm SLR Lens Conversion Kit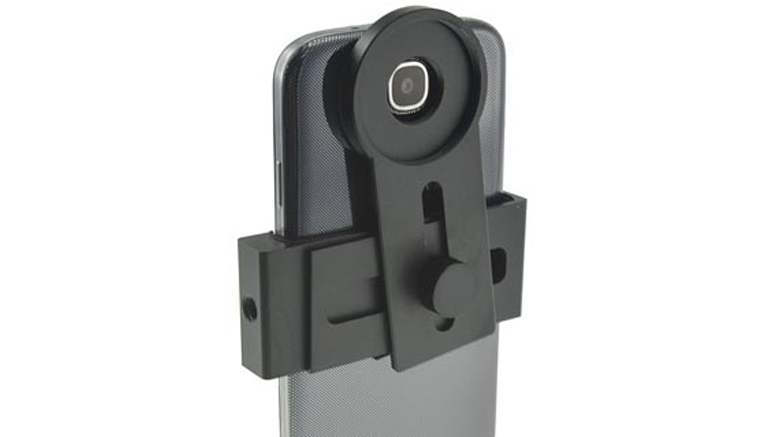 The 2-1 Smartphone Tripod Mount from DCkina is a universal lens adaptor for fitting 37mm lenses to your Smartphone. It has a design to work with most Smartphones by clamping around the body of the Smartphone. You then align the axial to cover the lens on the Smartphone.
The 37mm thread means that you can use it with various 37mm lenses that are available. At the bottom of the adaptor is a 1/4 inch screw mount which will fit on to a rig or tripod. The adaptor is solid aluminium which means it won't break in a hurry and will still be going strong long after your Smartphone has died. There are also soft rubber pads so you won't damage it when you put it on your Smartphone.
If you want to start using 37mm lenses and are on a low budget this is a good solution. It will also adapt to other Smartphones if you need to upgrade.
Iographer for iPhone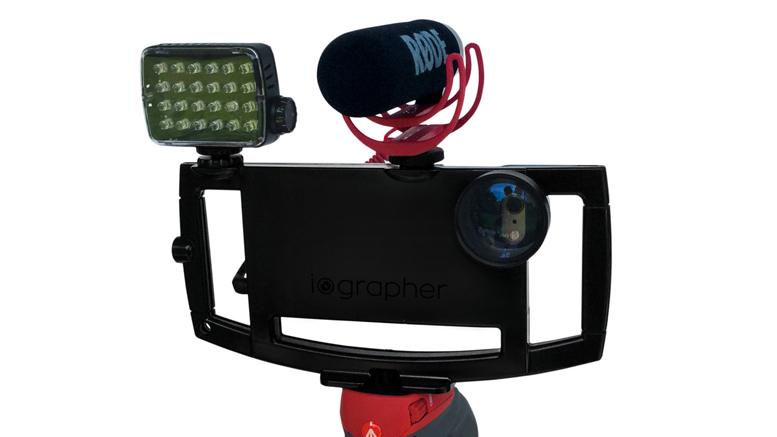 The Iographer is a hand-held rig that gives you the ability to attach 37mm lenses, lights, microphones and other equipment to an iphone. It has an easy clip system so it's not too difficult to move your Smartphone in and out of the rig. This will be a great help when it comes to setting up in a hurry.
At the bottom of the rig is a 1/4 inch screw mount which means you can easily attach the rig to a tripod when you tire of going hand-held. There are also two cold shoes on top of the rig which means you can add any microphones or lights as needed.
The Iographer 37mm lens adaptor means you can add any extra lenses you may need to improve the look of your shots. Although the Iographer's design is for the model of Smartphone you buy it for it is good value for the price. This means you won't be too out-of-pocket when you need to replace it.

MCamLite Starter Kit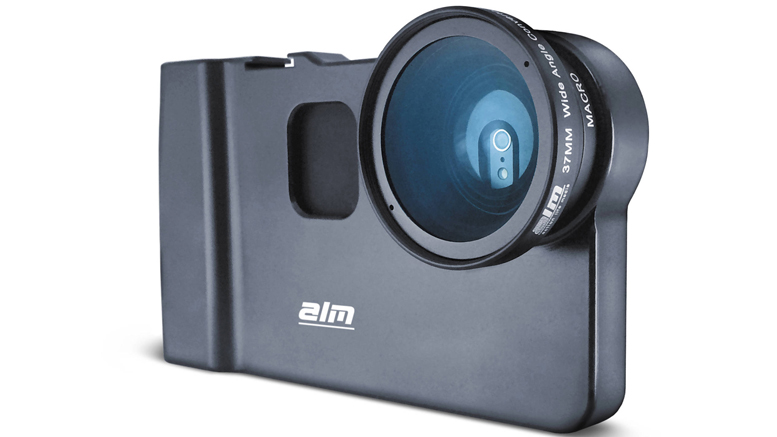 The MCamLite has a 37mm thread adaptor for fitting extra lens. It also ships with a 37mm wide angle/macro combo lenses which can be useful in tight spaces and for close up work.
The MCamLite' has solid aluminium body that has a design to help keep your iphone shots steady. It also has an ergonomic design which means it will fit comfortable in your hand when you are out shooting video with your iphone.
The MCamLite comes with a silicone case that fits around your iphone which helps it grip in the MCamLite and stops it sliding about in the rig. There is a cold shoe on the top of the rig which means you can add a light or microphone if needed. There are also several 1/4 inch screw mounts around the rig for fitting to a tripod or adding other film-making equipment.

Other Popular posts like this:
Best Universal Lenses for Android Phones in 2018
Best iPhone Camera Lens Kits 2018
The 10 Best Phone Camera Lenses