What are the best Smartphone Battery Chargers?
Smartphones are getting faster all the time but this does mean that battery life can run down fast.  Shooting video on a Smartphone puts huge demands on the battery and can drain it rapidly. You can reduce this by making sure the camera app is only on when you need to video something. It is all too easy to put your Smartphone away and forget to turn the camera app off.  When you come back to use it again you will often find that your battery is almost flat.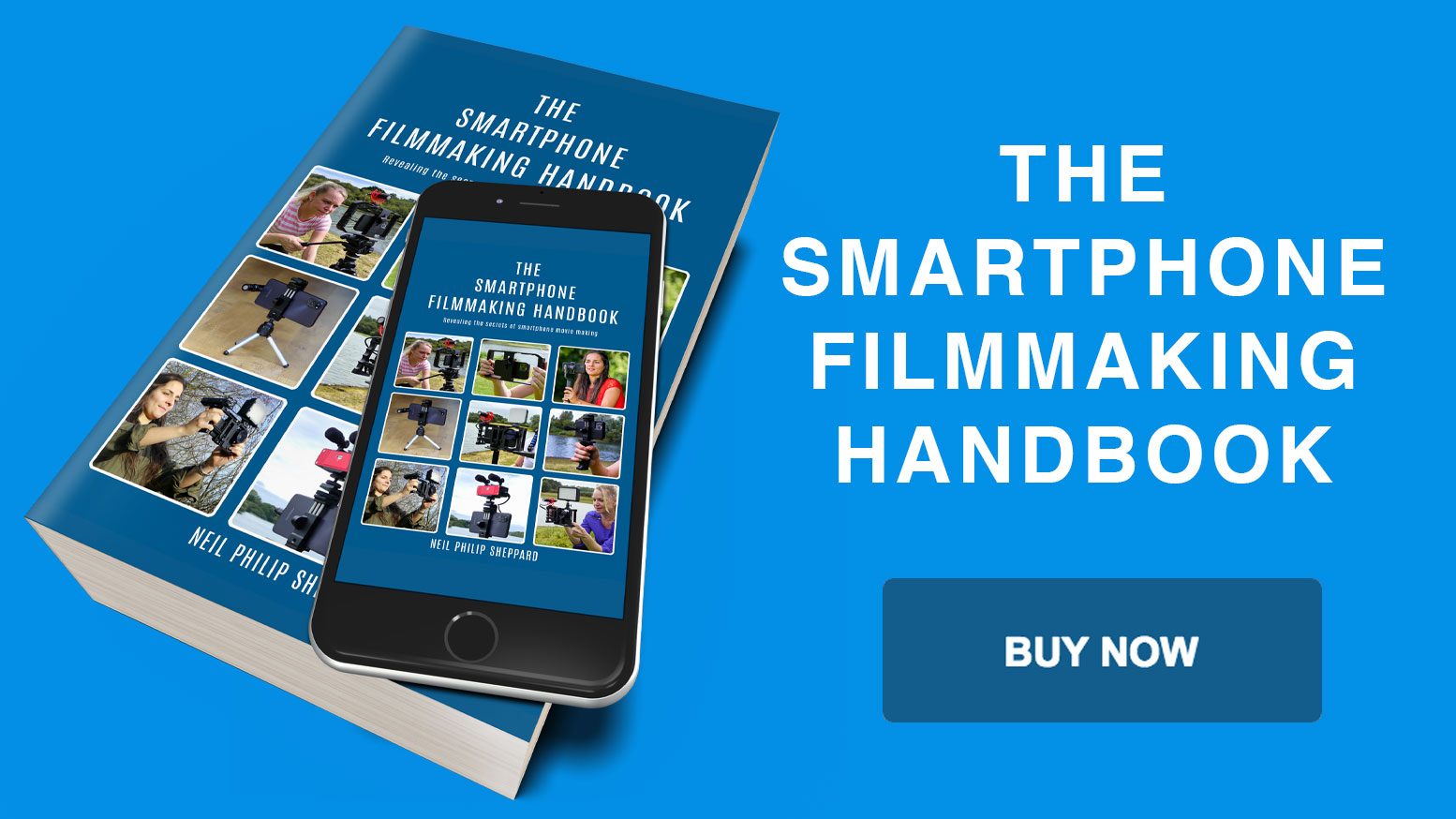 If you do find yourself in a situation where your battery has run down you are going to need one of the many Smartphone battery chargers available. There are many choices to solve this problem but not all of them are wise investments. The most important issue to be aware of is the mAh rating. The higher this number is the more charges you will be able to give your Smartphone. By finding out the mAh charge your Smartphone holds you can work out how many charges the power bank can give it before it needs recharging. Also be aware that some power banks are not 100% efficient. Unless the manufacturer states otherwise you can expect to get about 70% of the advertised mAh number.
Another important factor is portability. There are many different size power packs out there ranging from the small to the large. Usually the larger the power pack the more charges it holds.  The ideal power pack is one that holds a lot of charge but is still in a compact unit. If you are shooting with your Smartphone on a camera rig you will want to be able to mount the power bank on it so you can plug it into your Smartphone and continue shooting. If it is too large this won't be possible.
Also be aware of the power banks input rating. The higher this is the more quickly the power bank will charge from the mains power supply. This is usually a figure in Amps. Many power banks have a 1 Amp charge where as some will have 2 Amps. The 2 Amp power bank will charge twice as fast as the 1 Amp model.
Another useful extra is Pass Through Charging. This means you can connect your Smartphone to the power bank while the power bank is plugged into the mains to charge. Both will then charge at the same time. This can be useful when you are stuck in a hotel room and need both Smartphone and power bank for the next day.
The output rating of the power bank refers to how quickly it will charge your Smartphone. Again the higher the Amp number the quicker it will charge your Smartphone. Be aware though that not all Smartphones will support the faster charging that some power banks provide.
Some power banks have a feature called PowerIQ. This allows the power bank to recognise the Smartphone or ipad you have connected and deliver the ideal amount of power for that device. Also Led lights on the power bank can be a useful addition to warning you how much power you have left.
So the ideal power bank is a mix of high capacity which is portable, has fast charging and recharging with Pass Through and led power displays. You may not need all of these features but try to get a high capacity charger if you can.
This content uses referral links. Read my ethics policy for more info.
Zendure A2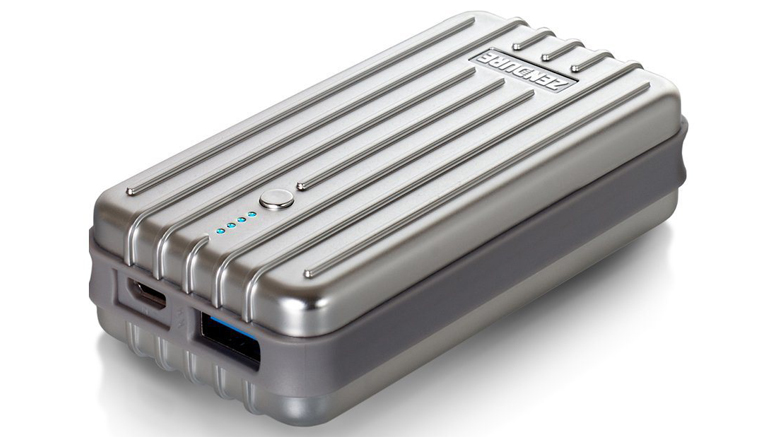 The Zendure A2 is a great all-round power bank that has a good balance between price, portability and capacity. This third generation model has charge capacity of 6700mAh and at £26 is excellent value for money.  It's compact and light and Zendure claims it has an 80% efficiency rating.  This will charge the average Smartphone at least once but usually you can expect to get two to three charges out of it.
It has one USB output which is rated at 2.1Amps which translates to 10.5W which means fast charging for your Smartphone. The USB input is 1.5Amps which means it will charge in about four hours. The power bank is also not too large and comes with a soft carry case so it won't damage when you are out and about.
The build quality isn't bad either with the unit built from a crushproof PC/ABS composite material to protect it from any potential knocks. The A2 also supports Pass Through charging which means you can charge the power bank and a Smartphone from a single power point.
Other features are Auto On which means the power bank will start charging a Smartphone as soon as it connects to the power bank. You won't have to fiddle with any difficult buttons or switches. There is a button to show how much charge the power pack has and when pressed will light up the four LED lights to show remaining power.
This power bank may not have the high ratio of charge that other large power banks but is portable and has many useful features not present in other chargers. For the money it is one of the best you can buy.
Price: $34.00 £27.00 €30.00

Anker Astro Mini 3200mAh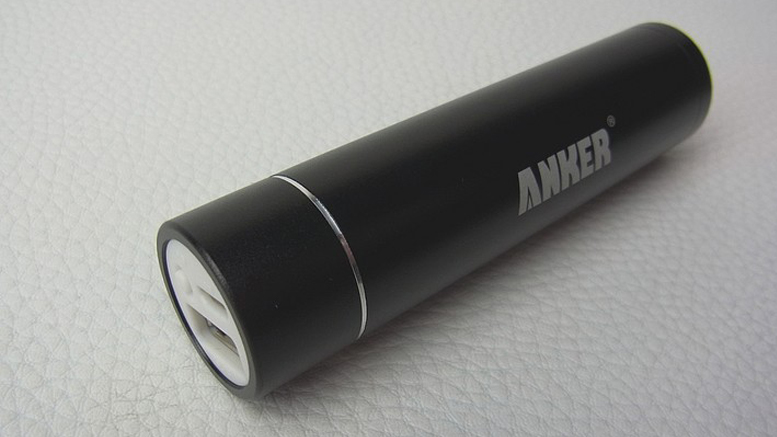 Anker's Astro Mini power bank is a popular portable charger. It's a best seller on Amazon and comes in colours: black, blue, pink, silver and gold. It's cased in anodised aluminium that has a sturdy and durable feel to it. It doesn't weigh too much either at 80g which fits comfortably into its supplied soft carry case.
The Astro mini has a superb energy transfer capacity of 90%. At around £14 you will find it difficult to find a similar power bank at this price with that energy efficiency. This is due to the Samsung Grade A power cells inside it.  This means it will give more charge than similar power banks of the same power.
There is no auto charge so you will have to turn it on to start charging a Smartphone. It does however have PowerIQ technology which will identify the connected device and adapt to its recharge rate. It also has a maximum output of 1 Amp or 5W which it will even charge an ipad.
There is no pass through charging and it has a low 3200mAh power rating which may not be suitable for all. But its power cells will comfortably fully charge any Smartphone. There is also an LED that will flash when the power bank gets low on power.
Price: $19.99 £16.00 €18.00

Anker PowerCore Speed QC 20100
The Anker PowerCore 20100 features a massive charge power of 20100 mAh, which will charge the average Smartphone in about 30 minutes. It can do this with the help of QuickCharge 3.0. So if you have a Smartphone, which supports QuickCharge, you can charge it twice as fast. Some other Smartphones like iPhones don't support QuickCharge so charging times for them may vary. There is also a USB-C version of this charger so make sure you get the right one for your Smartphone. The huge charging power means you can expect to charge your Smartphone five to six times from a single fully charged Anker PowerCore 20100. It also has two USB ports so you can charge two devices at once. This is great if you have another device to charge like a portable light or microphone.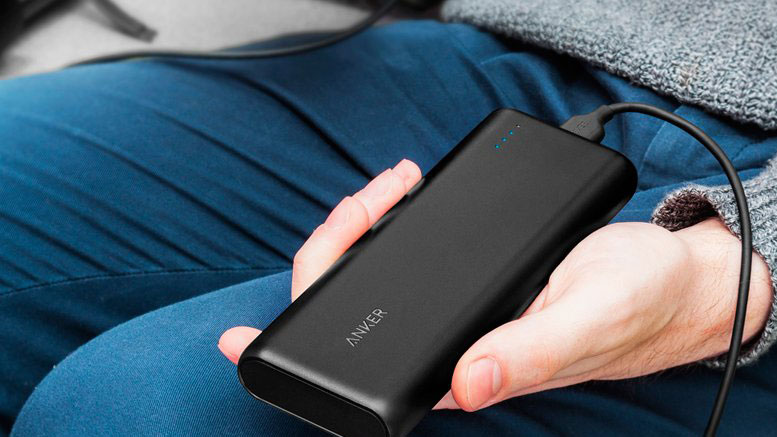 It will take about ten hours to charge this power bank so you might want to leave it plugged into the mains power supply overnight to get the maximum amount of power. It comes in two matte colours – black and a cool looking white. There are also four blue LED lights to remind you how much charge you have left. The Anker' has 6 high-quality Panasonic 3400 mAh batteries inside it. These battery cells are some of the best on the market and will help to prolong the lifespan of the charger. So it should give you many years reliable service. It also has surge protection and voltage protection so it won't damage your Smartphone if there is a power spike.
Price: $49.99 £40.00 €45.00

Anker PowerCore Speed 10000 QC
TheAnker PowerCore Speed 10000 QC does not have the charge capacity of its bigger brother the Anker PowerCore QC 20100 but it is a lot smaller. The QC stands for quick charge so if you have a Smartphone that supports quick charge charging you can expect to charge your Smartphone in about 30 minutes. It also has PowerIQ so it will adapt its power output to the same as the device that it is charging. It should hold enough power to charge the average Smartphone three to four times.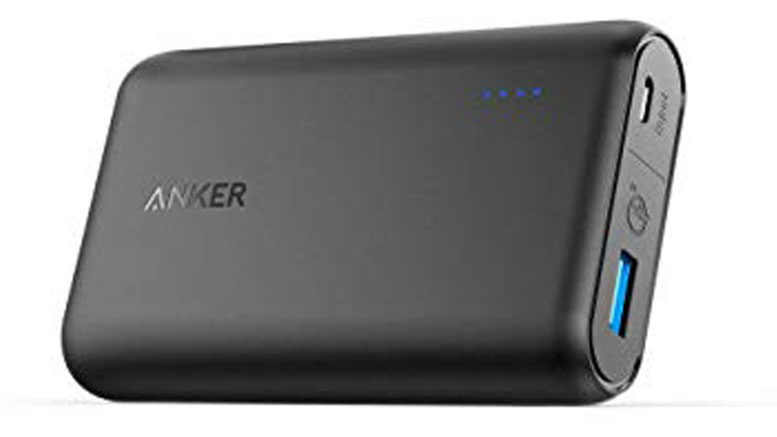 It looks good too with a matte black rectangular design with a tough plastic casing. The corners are also smooth and round so it will fit comfortable in your pocket without digging into your leg. It has four LED lights on the top to tell you how much power you have left and you can turn these on by pushing the button on the side. There is one single USB port to charge a connected Smartphone, or other device, and a micro USB port to connect the charger to a mains power supply. It also supports Auto On charging which means it will start to charge your Smartphone as soon as you connect it.
Price: $29.00 £23.00 €26.00


Other Popular posts like this:
Best Portable Charger 2018: Which power bank should you buy?
5 Best Portable Battery Charger in 2018 for Your Android Phone