Unleashing Your Inner Filmmaker with the Best iPad Equipment for Movie Making!
As a filmmaker, one of the primary advantages of employing an iPad is its portability. Equipped with a handful of essential accessories that I always keep with me, I remain prepared to shoot anytime and anywhere. Based on my personal experience, I understand that selecting the right video production equipment for use with an iPad can be challenging. Therefore, I'd like to offer some recommendations for movie-making gear that you can contemplate for your iPad filming needs.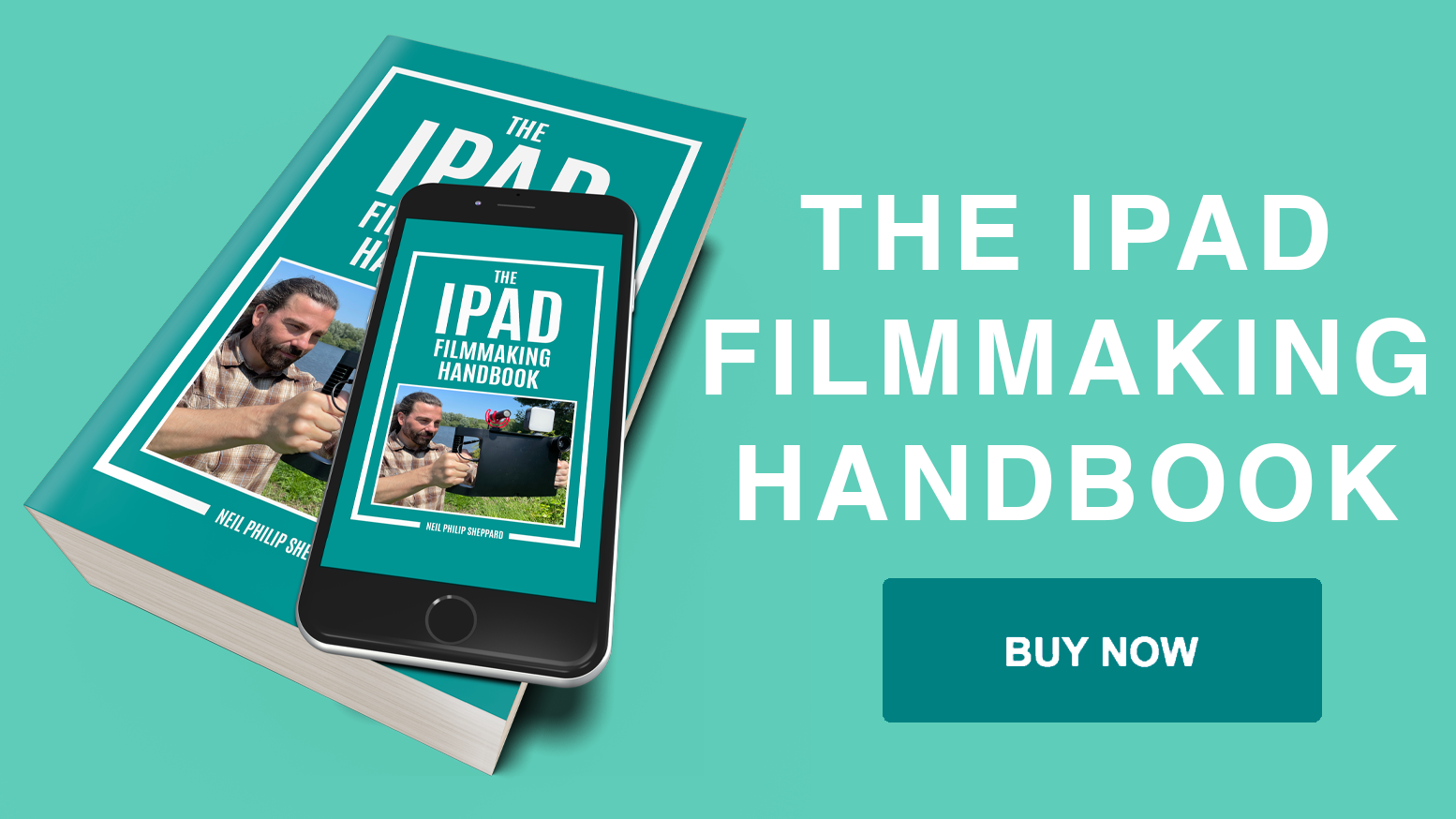 Smallrig P96 LED Video Light
The SmallRig P96 RGB Video Light is a portable and versatile lighting solution that features 96 highly effective light beads with an illumination angle of up to 120°. With a top CRI95 rating, it produces natural and lifelike light that is perfect for iPad video work. This LED light supports 0-100% brightness control and a colour temperature range from 2700K (warm) to 6500K (cool), making it ideal for a wide range of lighting scenarios.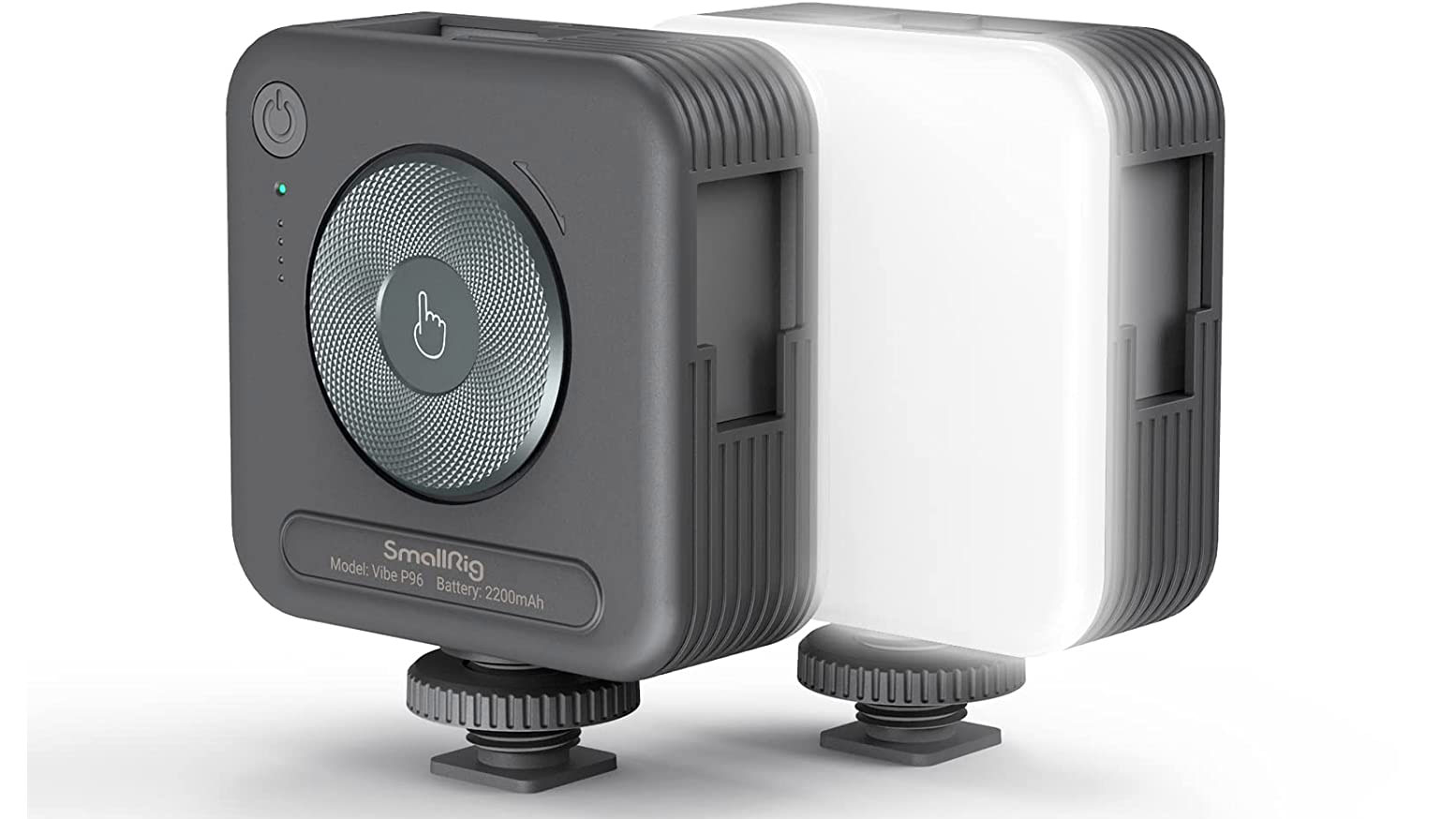 The SmallRig mini LED camera light has a built-in 2200mAh rechargeable lithium battery that can be used continuously for about 105 minutes at maximum power. It is charged via the included USB Type-C charging cable, making it convenient to use on the go.
The SmallRig is designed with 3 cold shoe mounts that allow you to connect multiple lights together to enhance lighting brightness and achieve better lighting effects. The cold shoe adapter with a 1/4 threaded hole makes the light compatible with iPad rigs and light stands, making it a versatile lighting solution for various applications.
Price: $19.95 £15.00 €18.00

Ulanzi iPad Tripod Mount Adapter
One of the key features of the Ulanzi iPad Phone Tripod Mount Adapter is its adjustability. The mount adapter can be adjusted to both sides through the button on the back or the top spring, and the width can be adjusted between 2.56″-10.23″. This means it can support a wide range of devices, from iPhones to iPads.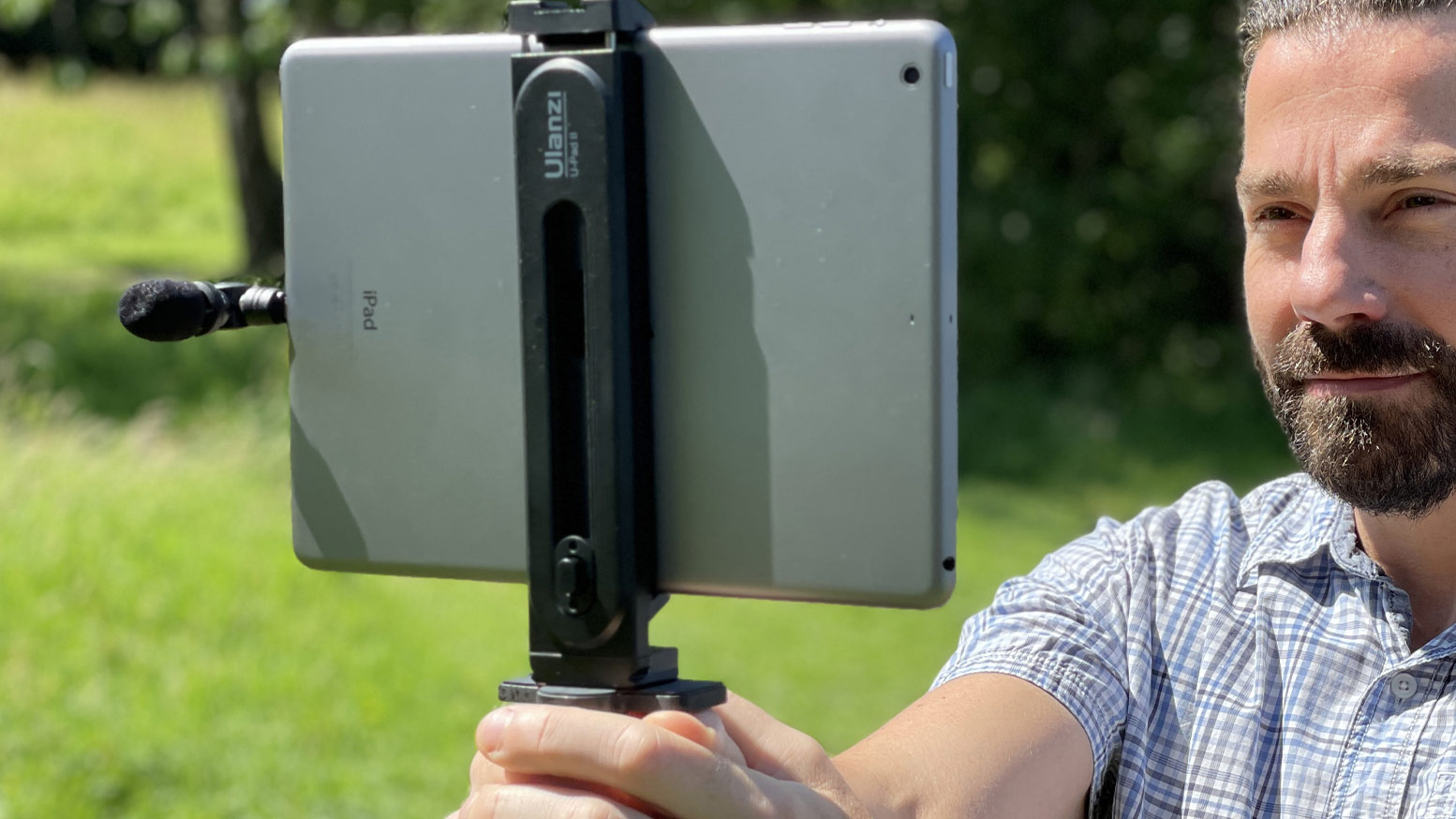 Additionally, it supports both vertical and horizontal placement of iPads, making it perfect for video bloggers and content creators who need to switch between the two modes. Another great thing about the Ulanzi iPad Tripod Mount Adapter is that it's not limited to just being used independently. The mount adapter has a 1/4 screw hole and quick release plate, which means you can install it on a ball head of a tripod quickly. This makes it suitable for use with tripods and selfie sticks, giving you the flexibility to shoot videos in different environments.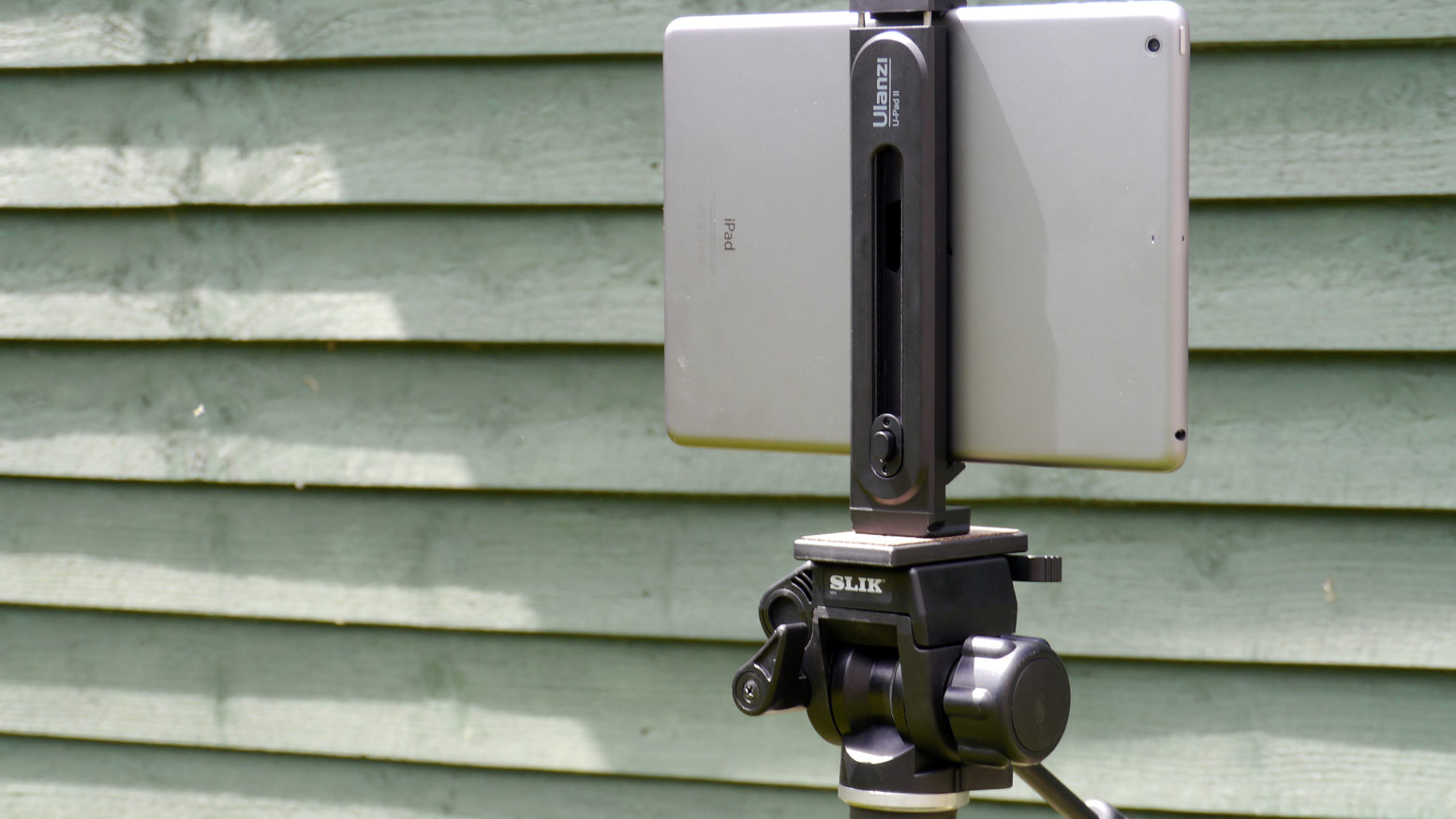 The Ulanzi iPad Tripod Mount Adapter is also compatible with a wide range of devices. It's suitable for use with iPads within the range of 4.7 to 12.9 inches, which includes iPad Mini, iPad, iPad Air, and iPad Pro. This means you can use the same mount adapter for all your devices, saving you money and space in your camera bag.
One of the standout features of the Ulanzi iPad Tripod Mount Adapter is the cold shoe mount attached to the upper part of the tablet stand. This cold shoe mount can be used to install LED video lights, microphones, monitors, and many other accessories. This gives you the flexibility to customise your setup and create professional-quality videos and live broadcasts.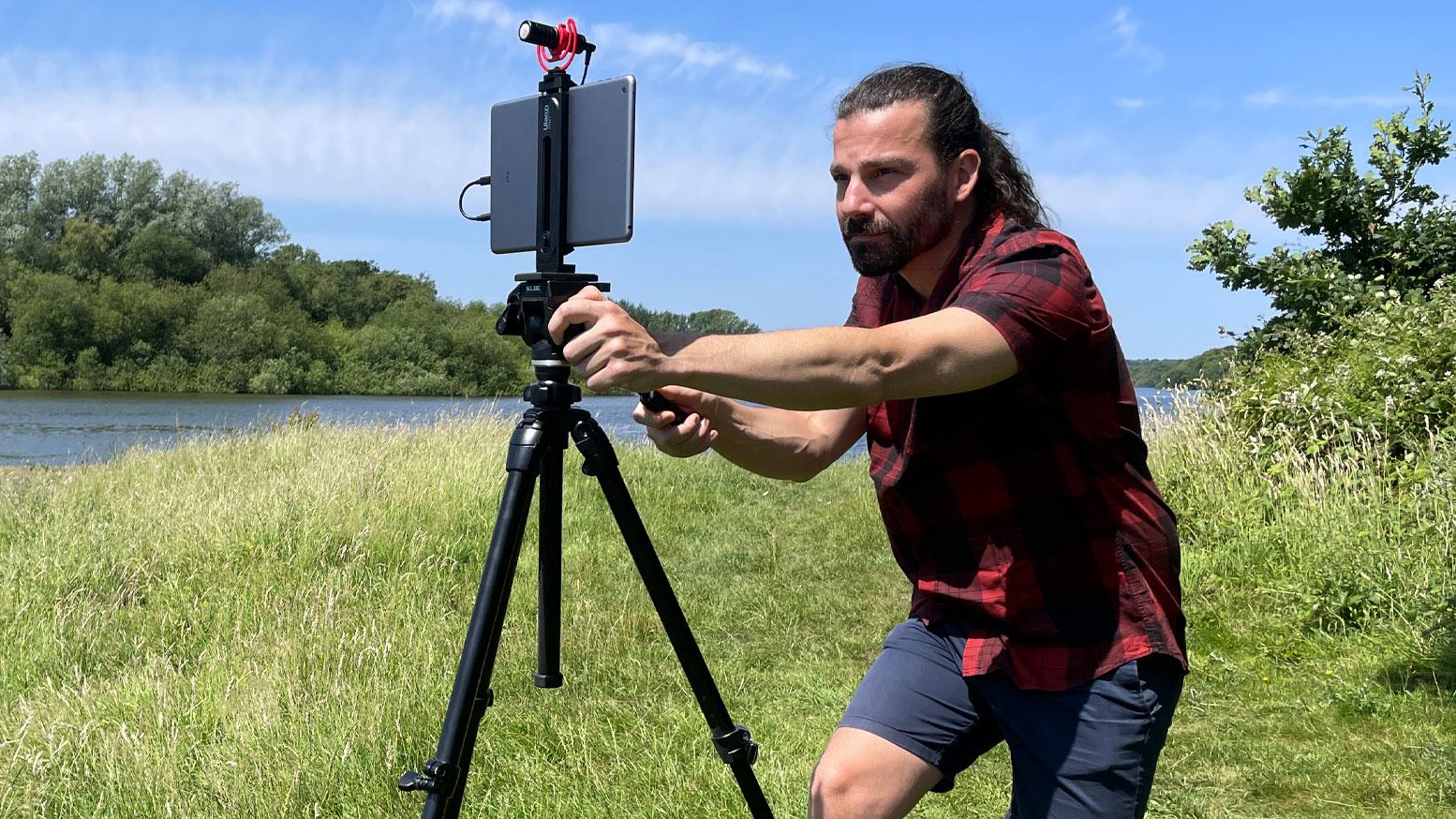 The Ulanzi iPad Tripod Mount Adapter is made of sturdy ABS material and high-quality aluminium alloy material, which makes it strong and durable, even if used for a long time. The tablet clip uses a V-shaped rubber material to prevent the tablet from being scratched and to firmly fix your iPad in place.
Price: $15.95 £12.00 €14.00

Magnus Vt-350 Aluminium Tripod
The Magnus VT-350 is a great mid-level tripod and head for shooting video. It has a 2-way fluid pan and tilt mechanism head, which will give you smooth pans for general video production.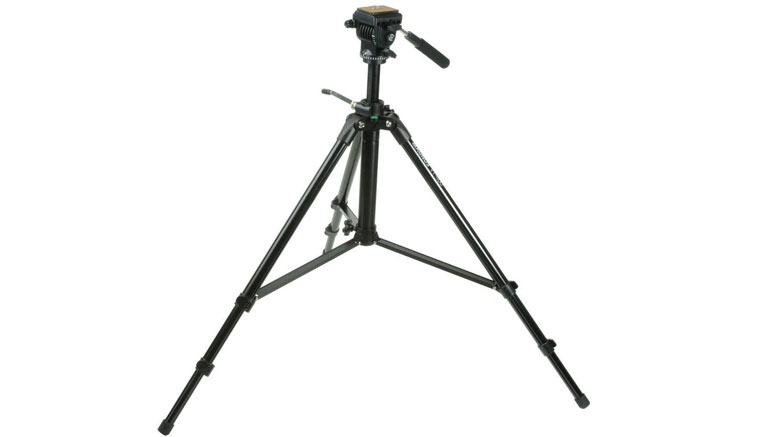 This head has two independent locks so you can secure it in both the up and down and left to right positions, so your video camera won't move an inch.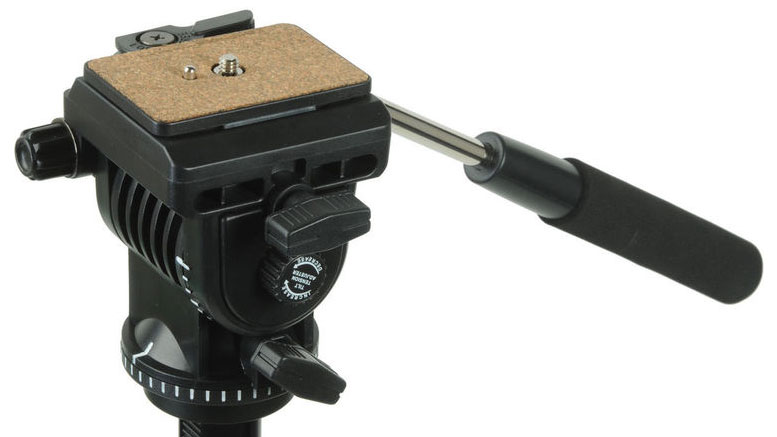 You can also remove your camera with the quick-release plate at the top of the tripod. This tripod can support a maximum weight of 15lbs; this should be fine for most iPads. The maximum height of the legs is 64 inches, and they are built of tough anodised aluminium.
Price: $99.95 £78.00 €90.00

Iographer Multi Pro Case For iPad
The iOgrapher Multi Pro is an innovative filmmaking case designed for a variety of iPad models and can transform your tablet into a portable video production studio.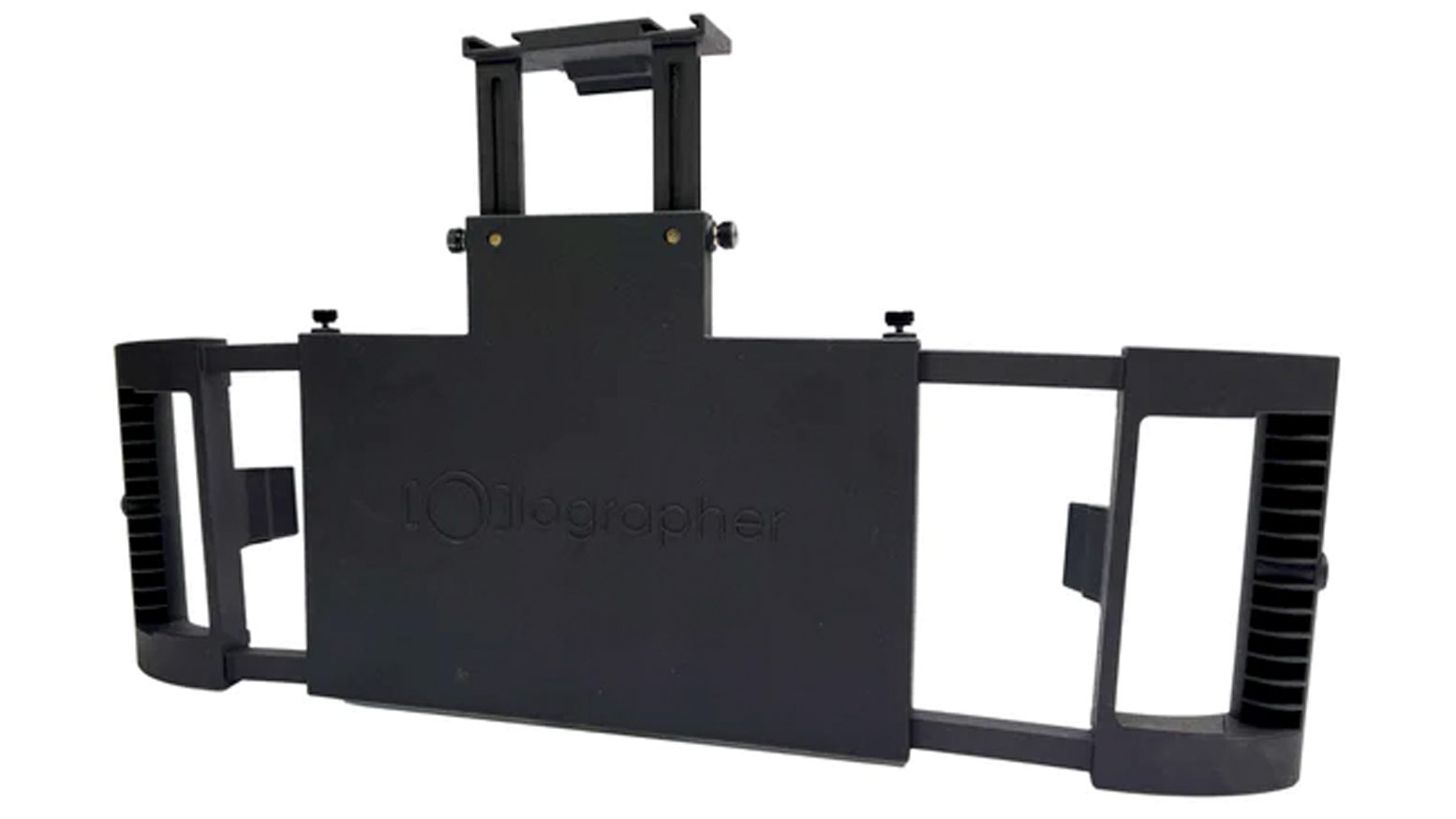 Equipped with two handles for steady shots and four standard cold shoe mounts to add accessories like lights and microphones, the iOgrapher Multi Pro also allows you to add even more accessories thanks to a 1/4 20 thread on the handles. Additionally, a 1/4 20 tripod mount area enables you to place the case on a tripod for even more stable shooting.
The iOgrapher Multi Pro securely holds your iPad while also leaving room for a protective case, and there's even room to add lenses to further enhance your video production capabilities.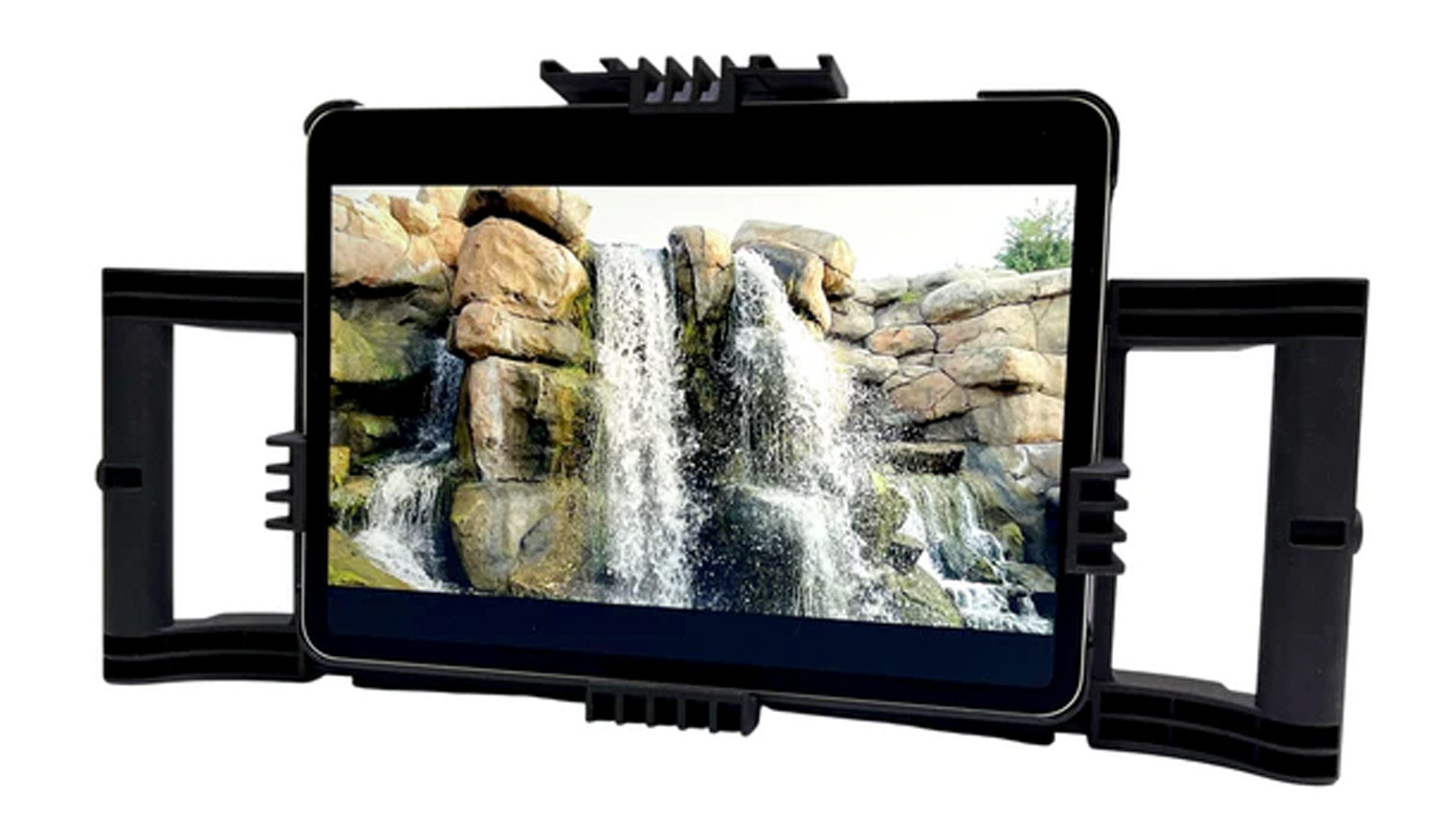 Designed for iPad, Air, Pro and other tablets, the iOgrapher Multi Pro is a a great innovative filmmaking case for video production. Whether you're shooting a short film, a commercial, or a vlog, the iOgrapher Multi Pro provides the tools you need to create professional-quality videos.
Price: $129.00 £100.00 €117.00

LavMicro DI/UC Lavalier Microphone
The Saramonic LavMicro Di/UC is another great lavalier microphone that is perfect for video interviews with your iPad. It allows you to record in stereo to any iOS device with a lightning port with the DI version or you can use the UC version with a USB-C port.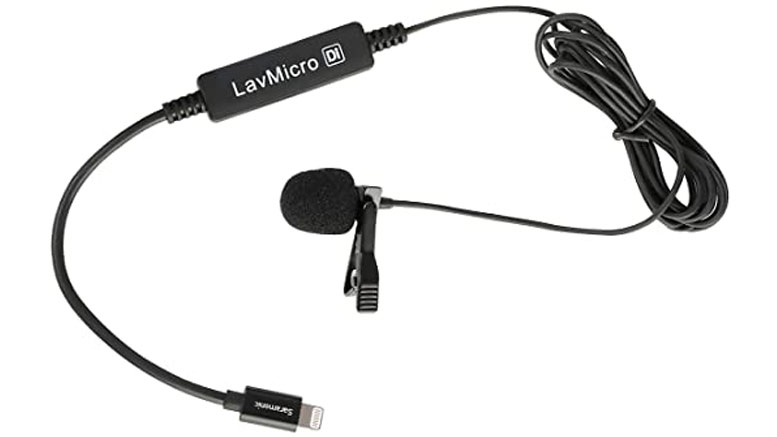 It is an omnidirectional microphone, which means it will pick up sounds from all around. It has a frequency response of 30 – 20000 Hz and will record in 24-bit 48 kHz resolution. It also has a sensitivity of -42 +/- 3 dB. It gets its power from the iPad, so there is no need to power it with external batteries.
Price: $30.00 £23.00 €27.00

Rode VideoMic ME-L/C
The Rode VideoMic Me-L is similar to the Rode VideoMic Me but instead of a 3.5mm connector you get a lightning connector with the L version or a USB-C connector with the C version. This means you can use it with any iPad with a lightning port or a USB-C port. You can mount the Rode Video Mic Me-L/C in either direction on your iPad and this makes it perfect if you want to talk to camera for video blogs.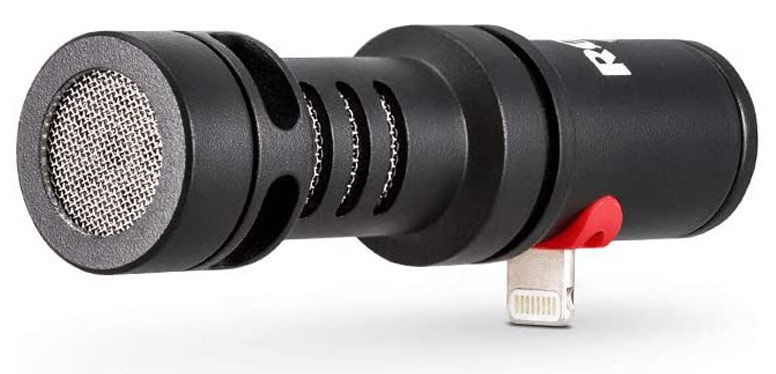 Just like its predecessor, it has a 3.5mm headphone port so you can monitor your sound as you record it. This is great if you want to listen for any particular audio problems. The microphone uses a directional cardioid polar pattern. This will only pick up sound that is directly in front of it and ignore sounds from the sides and the rear.
The microphone gets its power from the iPad itself, so there is no need to add any batteries to power it. It also comes with a handy windsock if you need some extra help when you are recording outside in bad weather.
Price: $79.00 £61.00 €71.00

Rode Wireless Me
The RODE Wireless Me consists of two sleek black boxes: the transmitter (TX) and receiver (RX). They are lightweight at 32g each, comfortable to attach to clothing. The discreet black finish and minimalistic design add a professional look. Notable features include cold shoe clips that double as clothing clips, ensuring secure attachment.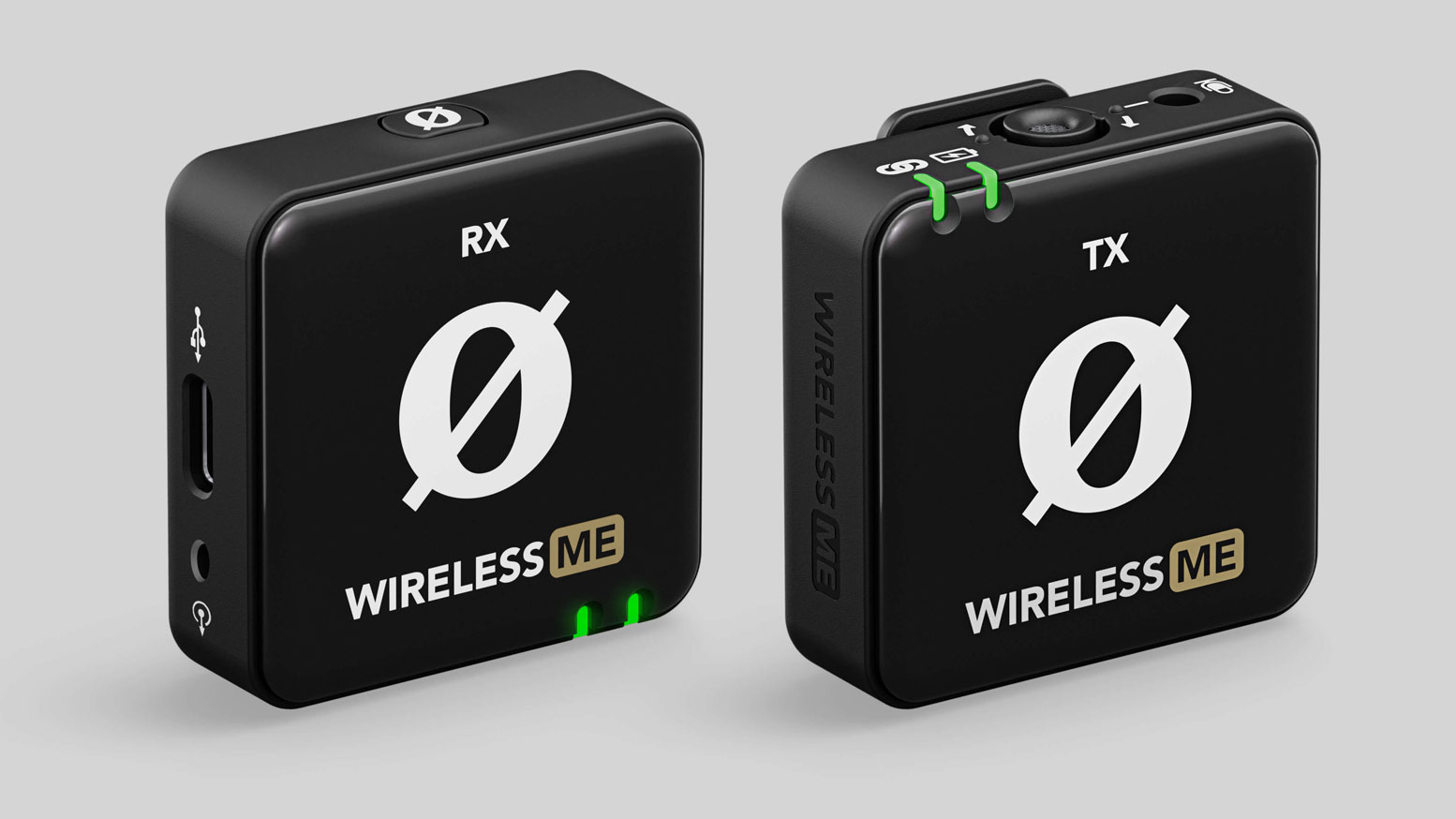 The build quality is excellent, guaranteeing durability in demanding shooting conditions. The Wireless Me offers multiple connectivity options. Both units have built-in microphones for quick recording. USB ports allow for convenient charging and firmware updates. The RX unit has an additional USB port for digital device connection.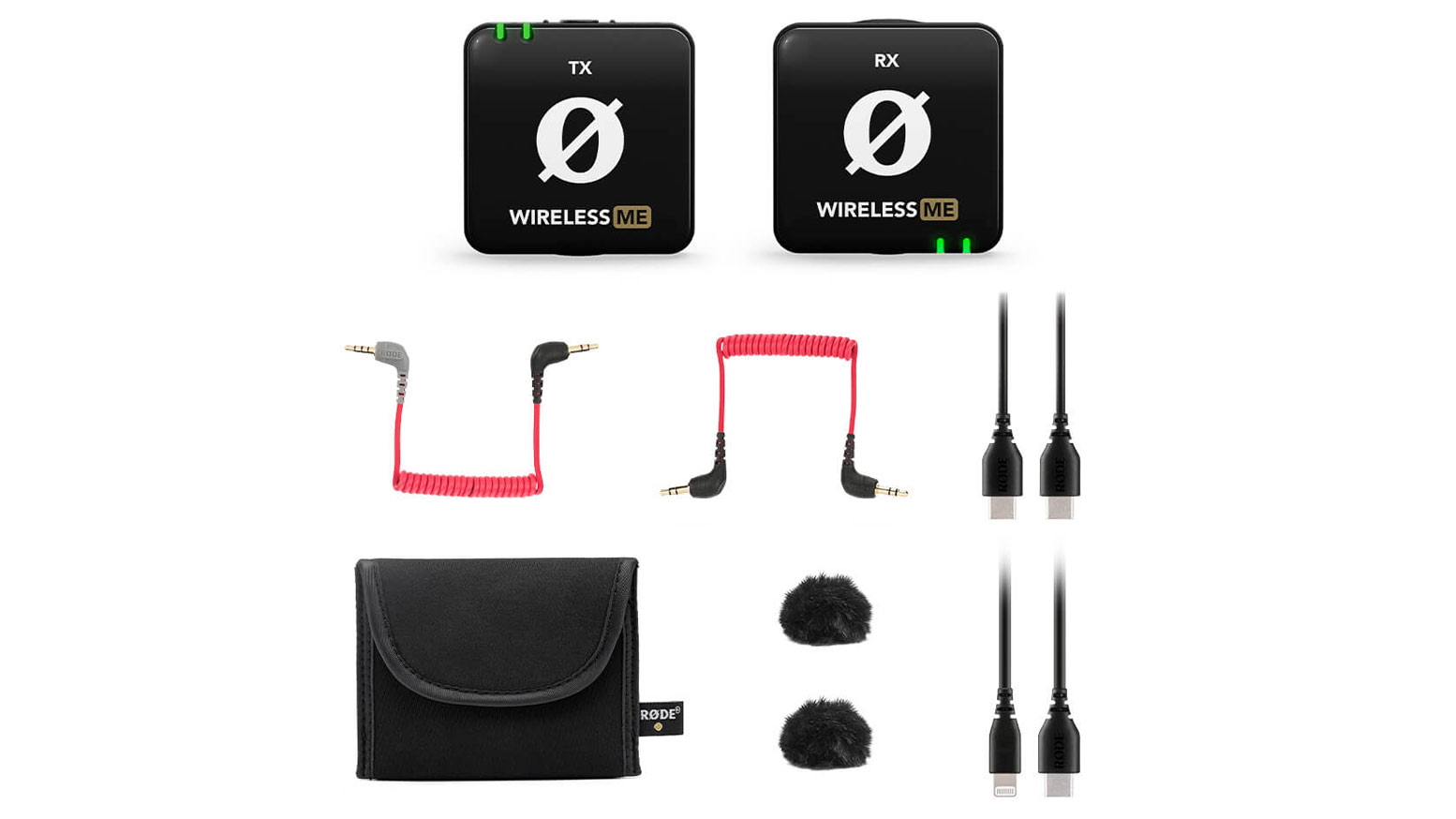 The 3.5mm TRS sockets on both units enable easy connection of a lavalier microphone. The package includes various cables for compatibility with different recording devices. The receiver can capture its own audio along with the transmitter's microphone, providing flexibility in post-production editing.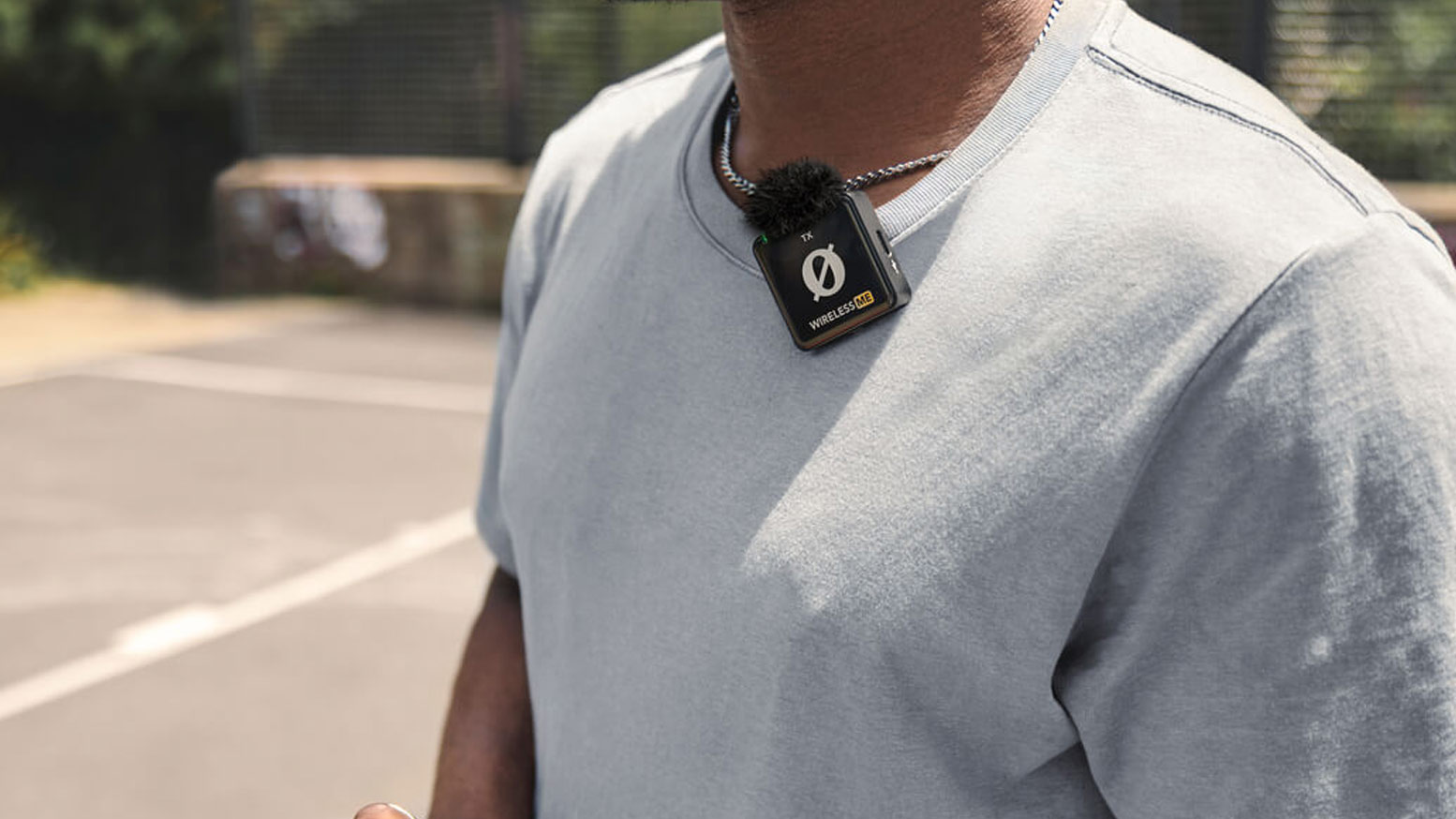 Audio quality is excellent, with the option to fine-tune settings on the recording device. The Wireless Me offers a reliable wireless range of up to 100 meters. It is compatible with RODE's Series IV wireless setup, allowing expansion of wireless audio capabilities. Overall, the RODE Wireless Me is a versatile and adaptable choice for different recording situations.
Price: $144.00 £111.00 €130.00

Other Popular posts like this:
Great cinematic films made just with the iPhone
Light Chaser Pro 14: Unleash Your Creativity with this Mobile Rig
Free iOS camera app Rode Capture now supports dual camera mode