Free iOS camera app Rode Capture now supports dual camera mode
In the ever-evolving world of video content creation, having the right tools at your disposal can make all the difference. Rode Capture, an innovative free video app for iOS, offers a unique set of creative features that allow creators to capture professional-quality video and audio effortlessly. With its intuitive interface and exclusive control over Rode microphones, this app is a game-changer for content creators across various platforms, from interviews and reporting to social media content.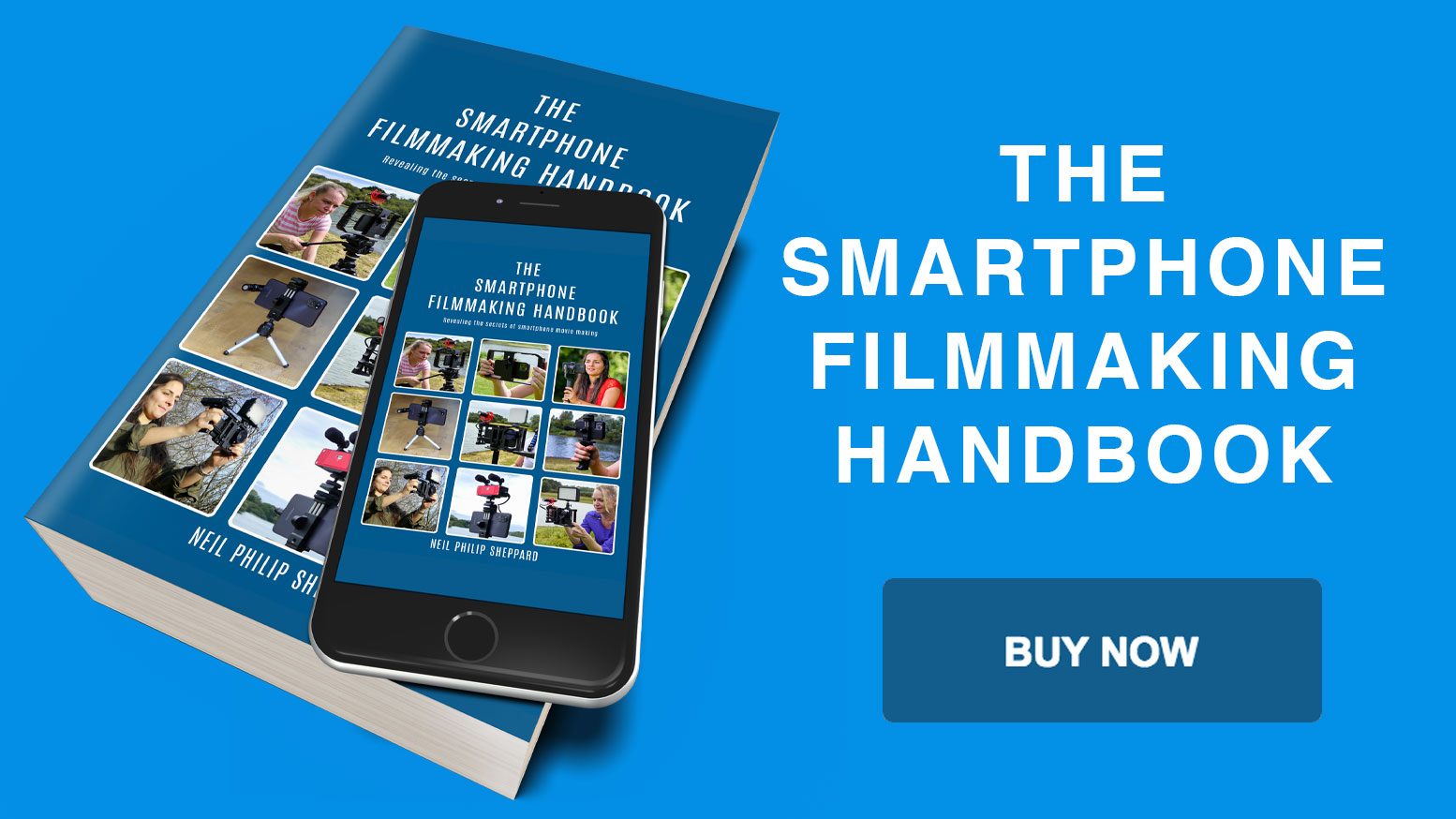 Complete In-App Control of Rode Microphones
What sets Rode Capture apart from other video apps is its unparalleled integration with Rode microphones. This app provides users with comprehensive control and configuration options for their connected Rode microphone, all within the app itself.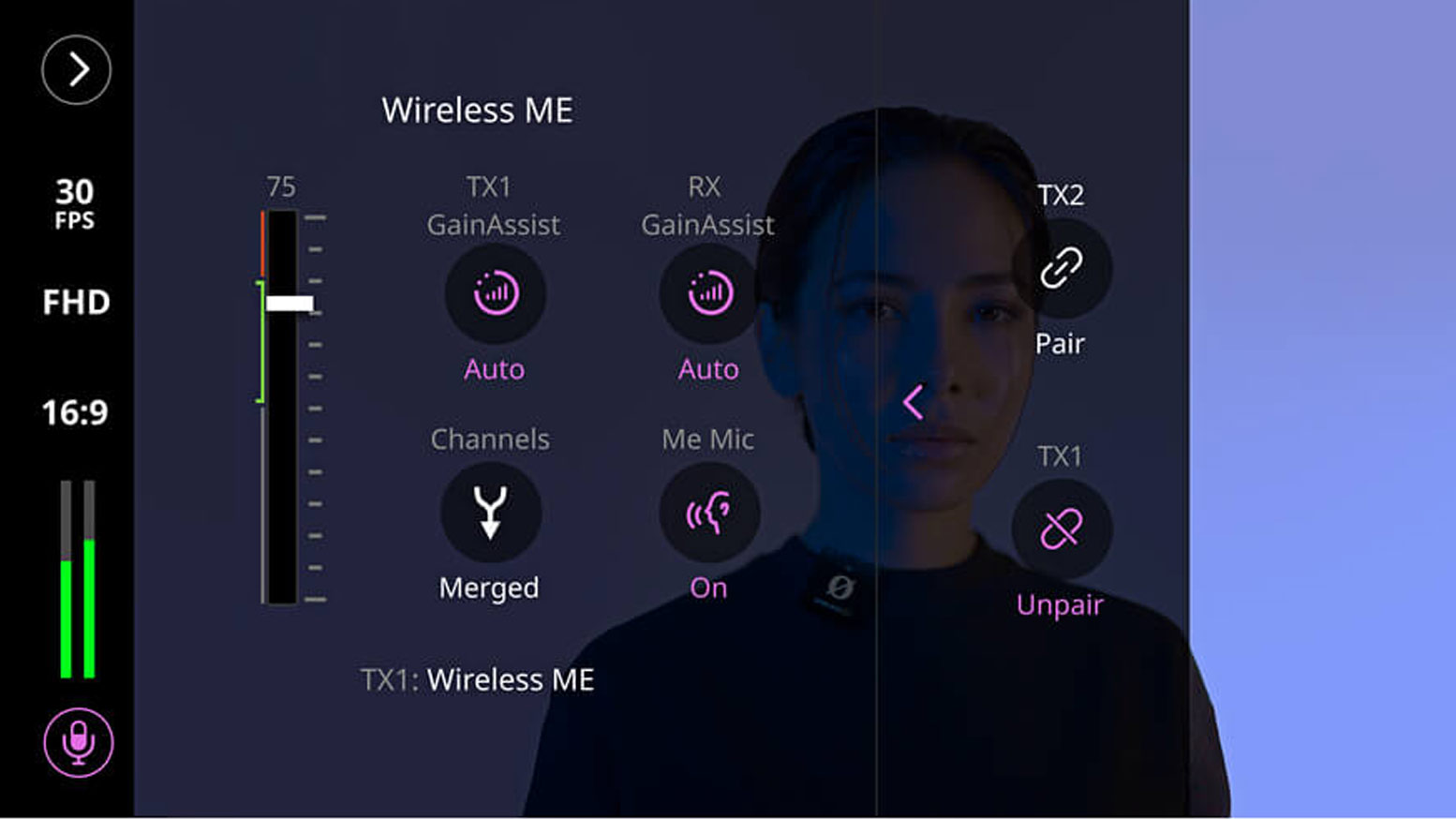 With features like gain adjustment, digital signal processing, and advanced customization options, creators can tailor the microphone settings to their specific recording scenarios without the need to switch between multiple applications. This seamless integration ensures that the audio quality matches the professional standards expected by content creators.
Dual Camera Modes for Enhanced Creativity
Rode Capture takes creativity to the next level with its two powerful dual camera modes. These modes allow users to simultaneously record using both the primary and selfie cameras, opening up a world of possibilities for content creation.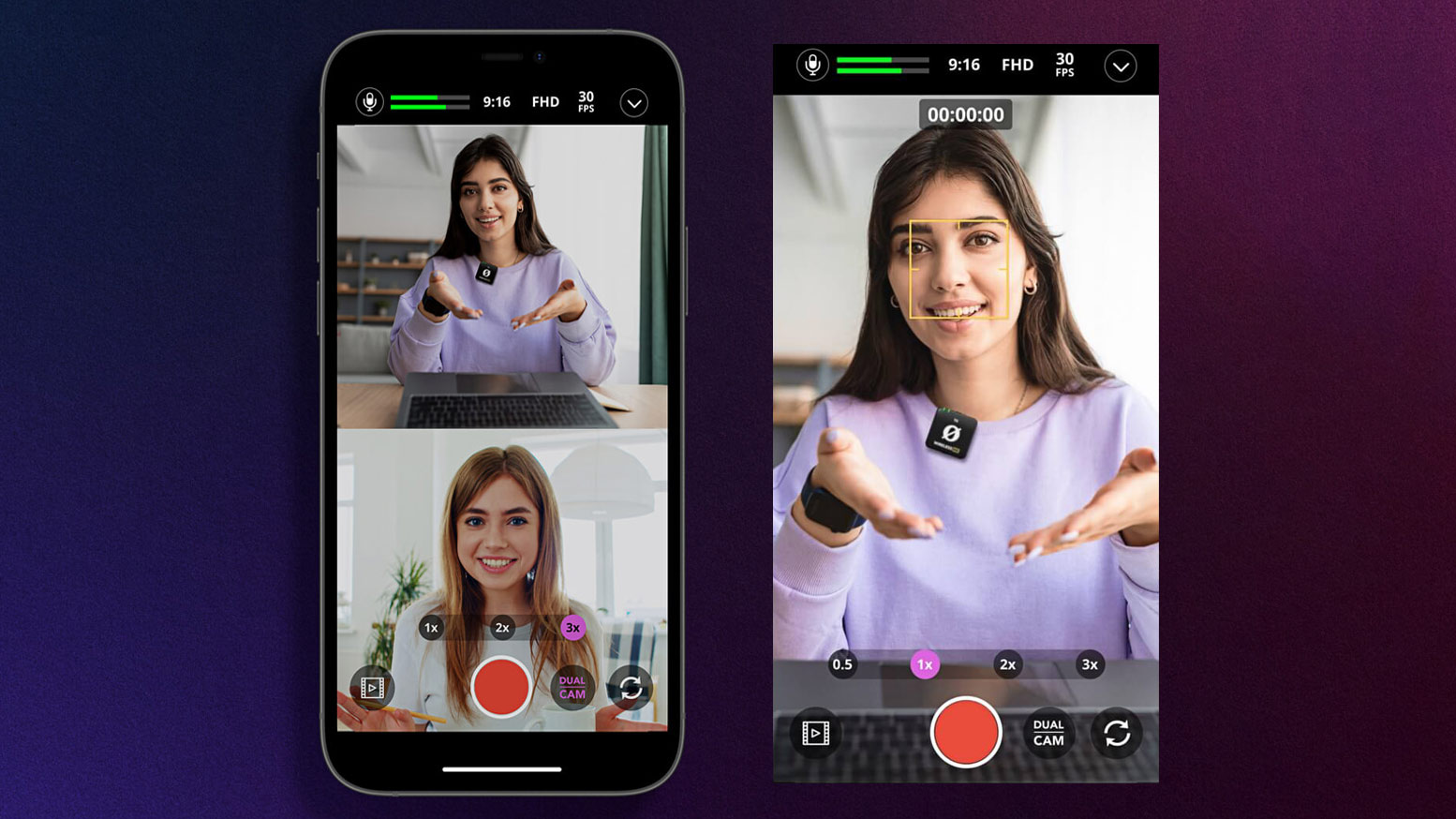 In the split-screen configuration, creators can capture two perspectives side by side, providing a dynamic visual experience. Alternatively, the picture-in-picture mode enables one camera to be displayed as a smaller window within the main frame, offering unique storytelling opportunities.
The Wireless ME: Expanding Creative Horizons
One of the standout features of Rode Capture is its compatibility with the Wireless ME and its two microphones. This combination allows content creators to capture professional video and audio simultaneously from both in front of and behind the camera.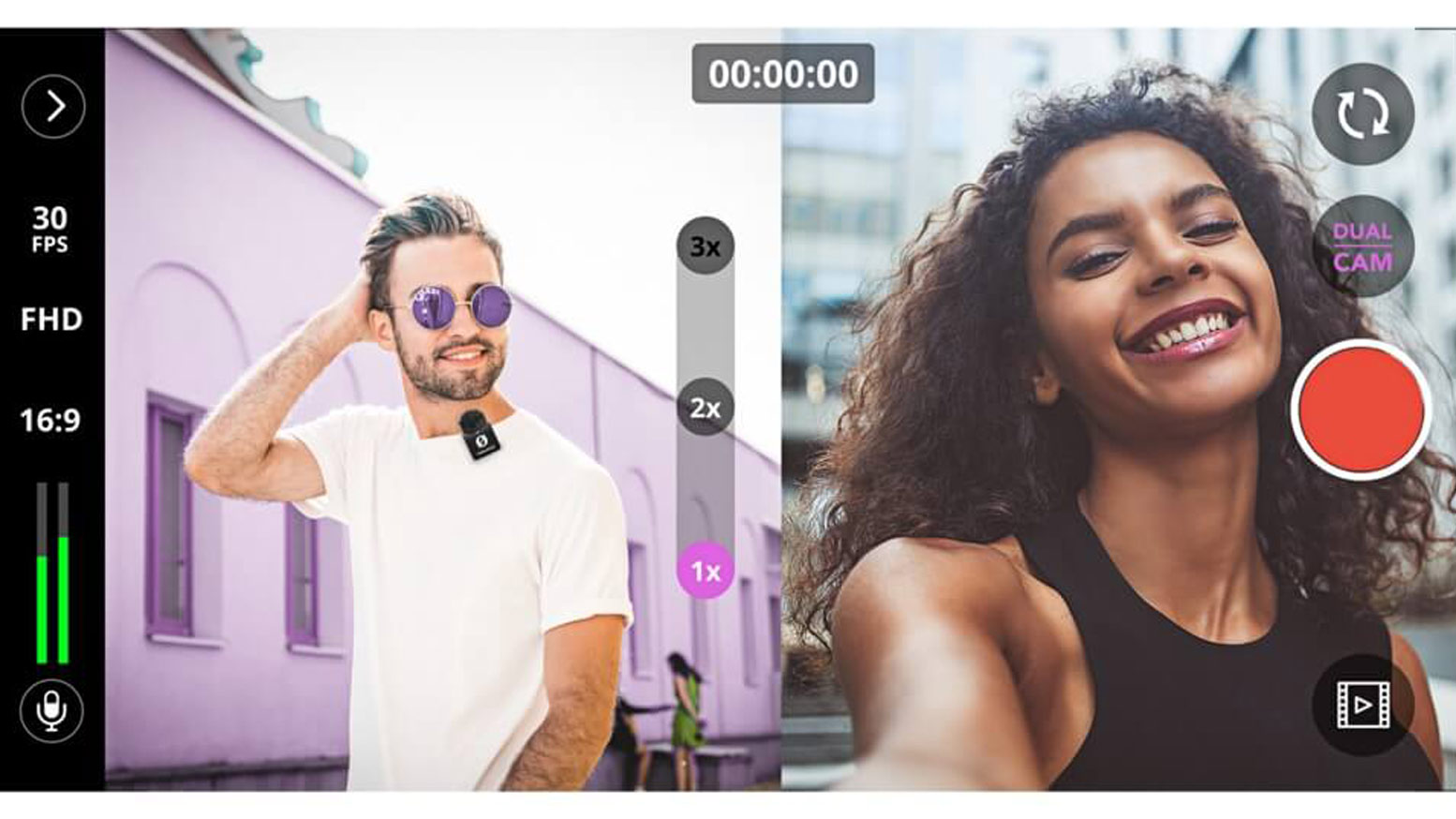 This is particularly useful for conducting two-way interviews, recording video podcasts, or creating engaging social media content. With the Wireless ME, creators can effortlessly achieve a high production value without the need for complex setups or additional equipment.
Intuitive Interface for Amateurs and Professionals
While Rode Capture boasts powerful and advanced features, its user-friendly interface makes it accessible to amateurs and professionals alike. The app provides quick access to key video settings such as aspect ratio, resolution, framerate adjustment, auto-flash, and countdown timer.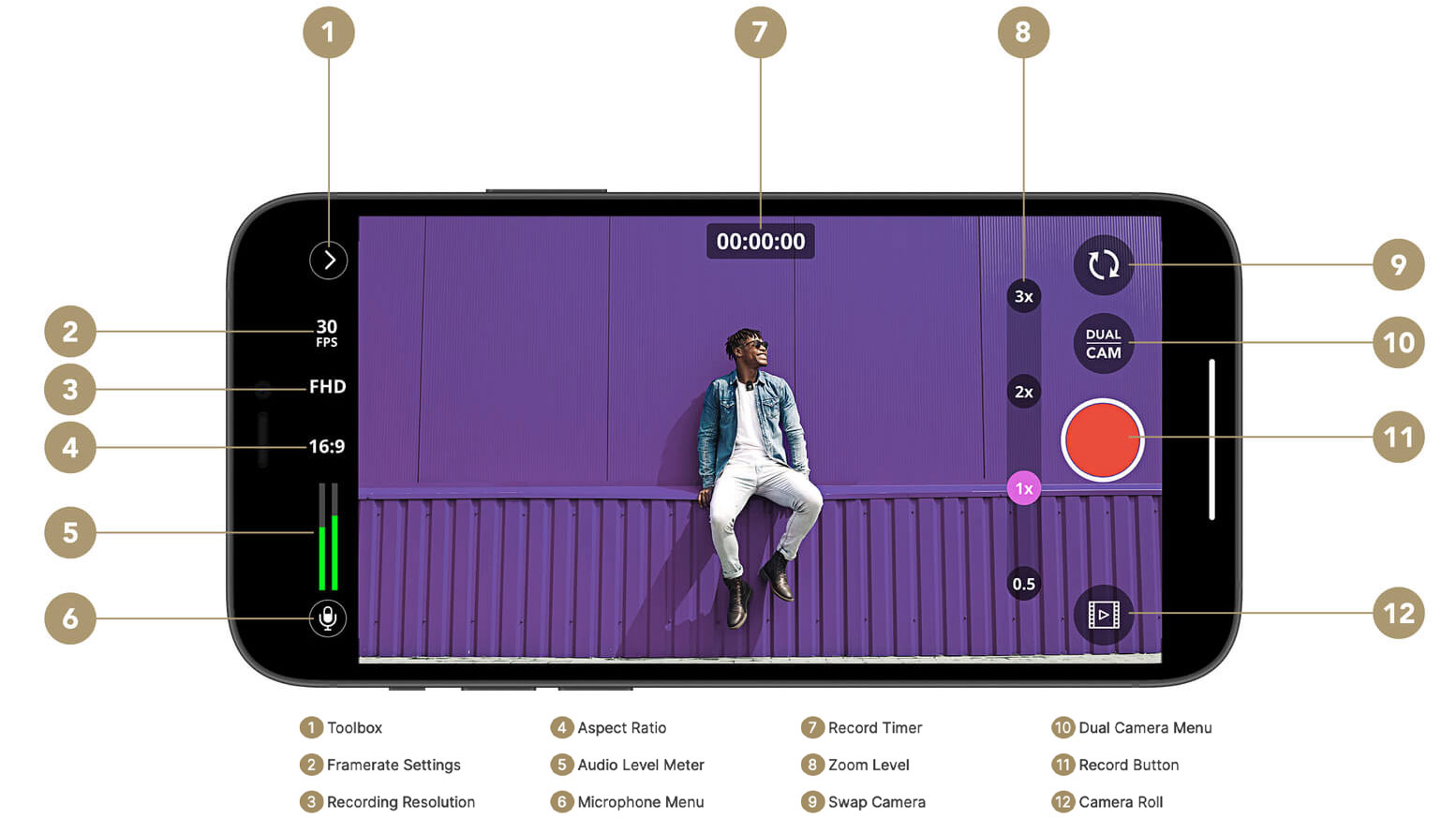 These features ensure that creators can capture high-quality footage with ease, without compromising on control or customisation options. Rode Capture streamlines the video production process, enabling creators to focus on their content rather than getting lost in complicated settings.
Conclusion
Rode Capture is a groundbreaking video app that empowers content creators to capture professional video and audio effortlessly. With its unique features, including complete in-app control of Rode microphones, powerful dual camera modes, and compatibility with the Wireless ME, Rode Capture opens up new creative possibilities.
Whether you're recording interviews, reporting in the field, or creating content for social media platforms, Rode Capture provides the tools and simplicity needed to capture high-quality audio and video. Embrace the future of video content creation with Rode Capture, and unlock your creative potential.

Other Popular posts like this:
Sandmarc's Macro 100mm lens for iPhone will give you stunning shallow depth of field shots
Recreate the Entire Production Experience with AI using the Roll iPhone app
RODE Wireless Me: A Versatile and Reliable Wireless Microphone System