What are the 5 best Smartphones for filmmaking 2017?
Smartphone cameras are getting better and better. It has never been easier to make videos with your Smartphone. Most are now able to record stunning 4K video and all can film HD. They say the best camera you have is the one you have with you and now most of us are carrying a portable media powerhouse in our pockets. You can now make stunning videos with your Smartphone.
As a rule I don't usually review new Smartphones as this market changes weekly but I thought it would be good to have a look at what are the best Smartphones available now for filmmakers. I have chosen models based on the newest camera technology available, that they can shoot 4K video and if they include optical image stabilisation.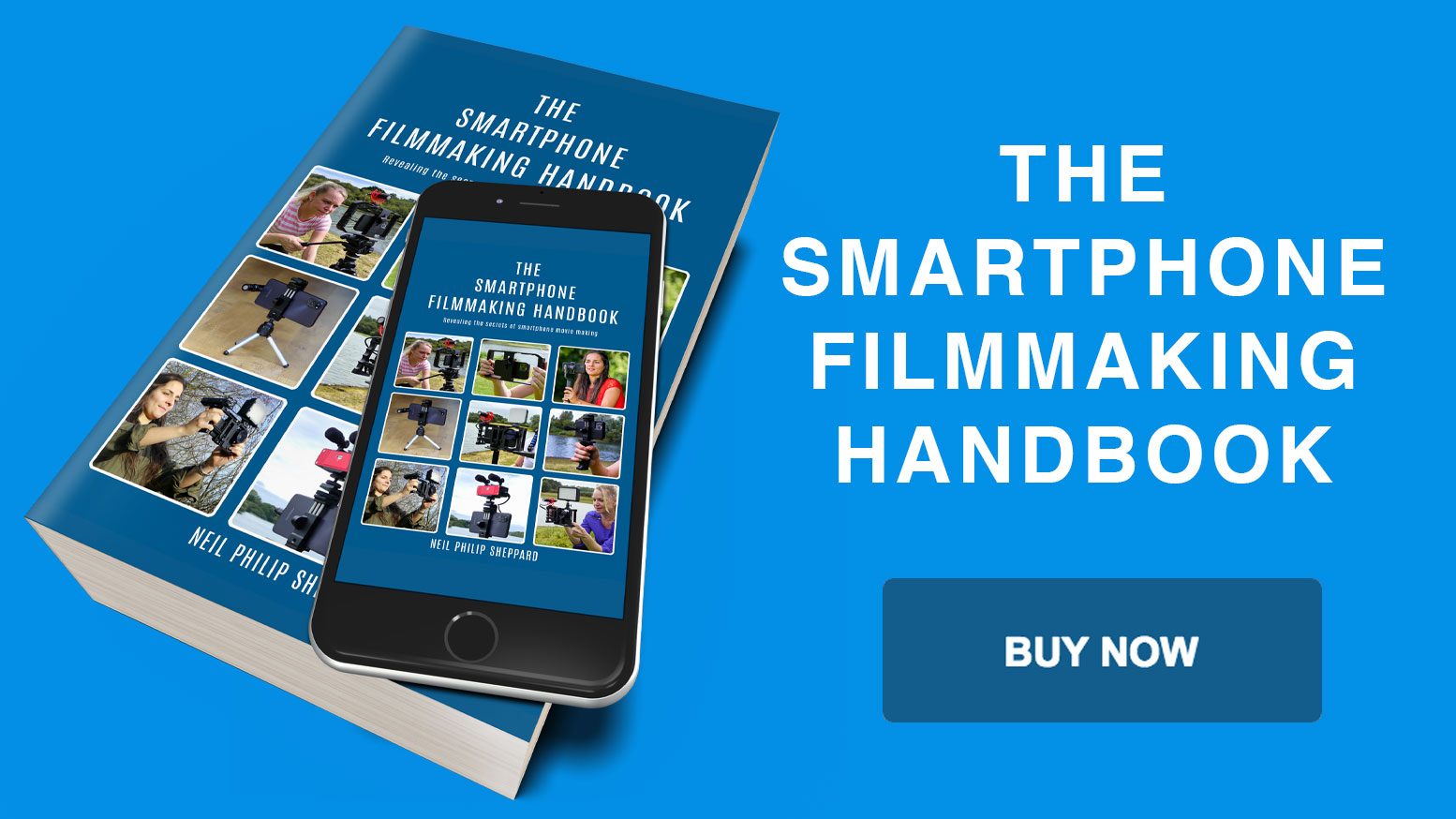 What is 4K video?
4K video is the highest resolution that Smartphones can capture video. This is calculated on the total pixel count for the frame. HD video has a resolution of 1920 x 1080 where as 4K video has a resolution of 3840 x 2160, this is nearly four times the quality of HD video. There are many advantages to this like creating multiple formats of video for social websites as well as being suitable for broadcast television. Nearly all the new high-end Smartphones can now film in this format. The only problem with 4K is the large video files it creates, so you will need to buy a Smartphone with a large hard drive to store all your beautiful 4K footage.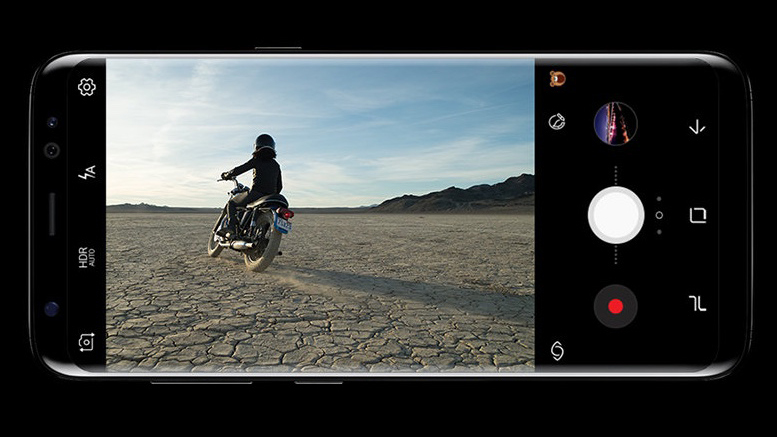 What is Optical Image Stabilisation?
Optical image stabilisation or OIS is technology that helps Smartphones to reduce camera shake. If you are filming hand-held or are walking about OIS will reduce your camera shake significantly. Smartphones are prone to camera shake because of their weight. They are light weight and show the slightest of movements when filming. OIS also helps to create sharper images without the help of software in camera apps.
Although OIS is helpful you should still be doing everything possible to stabilise your Smartphone. Nothing competes with a good tripod. That said if you don't have a tripod OIS can be a lifesaver and is a worthwhile addition to your Smartphone. It may not get rid of all shake but it will reduce it and improve the quality of your video.
Apple iPhone X
The iPhone X is Apple's tenth anniversary iPhone and is their flagship Smartphone. It features some of the latest developments in camera technology. On the back are two cameras. One is a 28mm wide angle lens featuring an aperture of F/1.8. The other is a 56mm telephoto lens with an aperture of F/2.4 for close-up shots. Both lenses have optical image stabilisation to help keep your shots steady. You may still need to add a stabiliser like the Osmo mobile to get true tracking video shots but the built in OIS will help no end in getting smoother video. On the front is a lens with its own portrait setting with an aperture of F/2.2.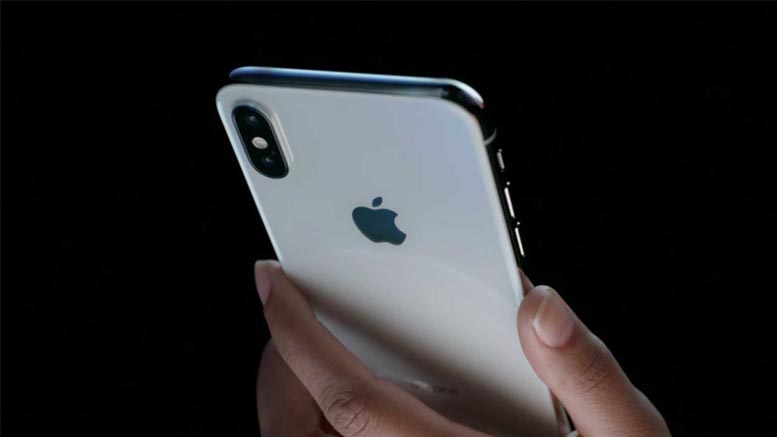 Other features include 4K video at 60 frames a second. This is a first for a Smartphone and will give great slow motion shots. It is also water and dust resistant. The maximum internal storage for the iPhone X is 256GB which should be enough for most tasks but be careful if you are planning to shoot 4K video as it will run out fast.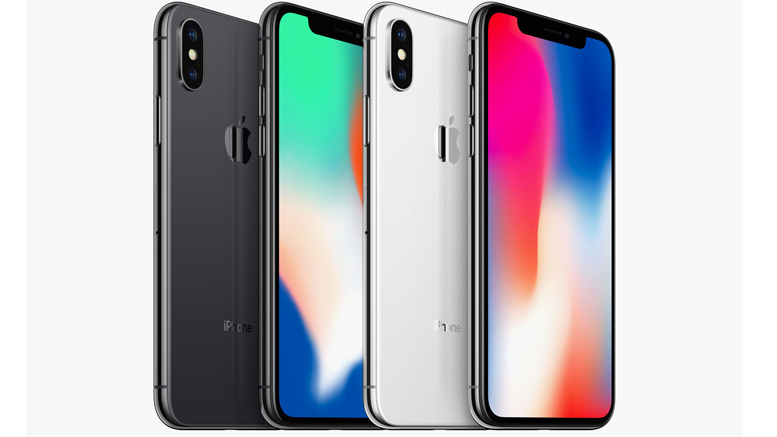 When it comes to app support the iPhone X has many choices. There are loads of great video camera apps available for it including Filmic Pro, Pro Cam, Mavis and Kinematic. It also has great live video apps too like Switcher Go. There is a great variety of filmmaking equipment available for it and it is easily the best supported for microphones, Smartphone rigs, lenses, cases and other Smartphone filmmaking gear.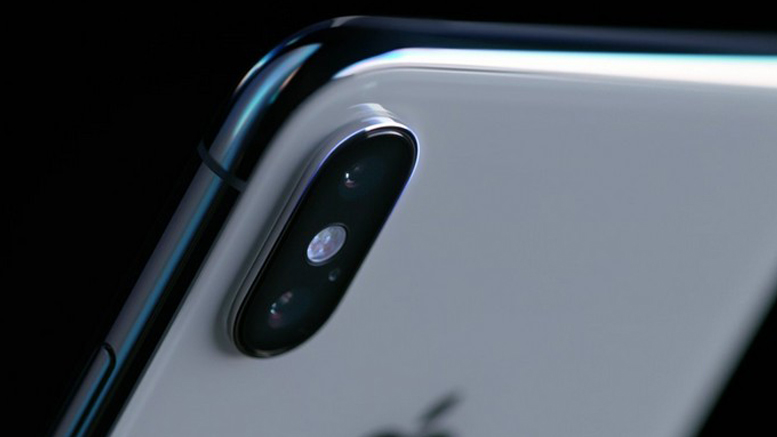 Some of its failings are the lack of the 3.5mm microphone port. This is a big loss as you now have to use an adaptor to plug in a microphone that has a 3.5mm plug. Also you cannot charge theiPhone X while you have a microphone attached unless you use a lightning port splitter. This can be a hindrance if you are doing a Facebook live and need to keep your iPhone battery topped up over a long broadcast.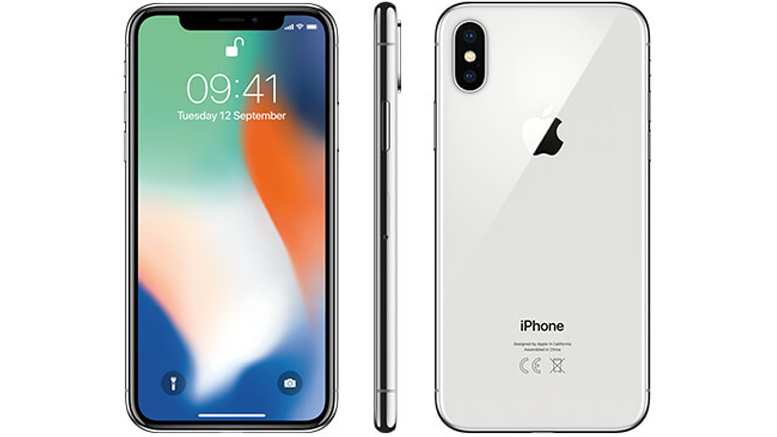 The iPhone X is also expensive. The largest size available is the 256GB version but the price is over a $1000 which may be out of the price range of many aspiring filmmakers. That said it is a quality Smartphone that is still number one for Smartphone filmmakers.

Google Pixel 2 XL
The Google Pixel 2 XL is Google's flagship Smartphone. It may not be up to the high standards of the iPhone X but it is still a great Smartphone for shooting video. It has one of the best Smartphone cameras available. It handles image resolution well with impressive colour resolution and has an aperture of F/1.8 which means it can handle most low light situations. It also now has true optical image stabilisation like the iPhone X.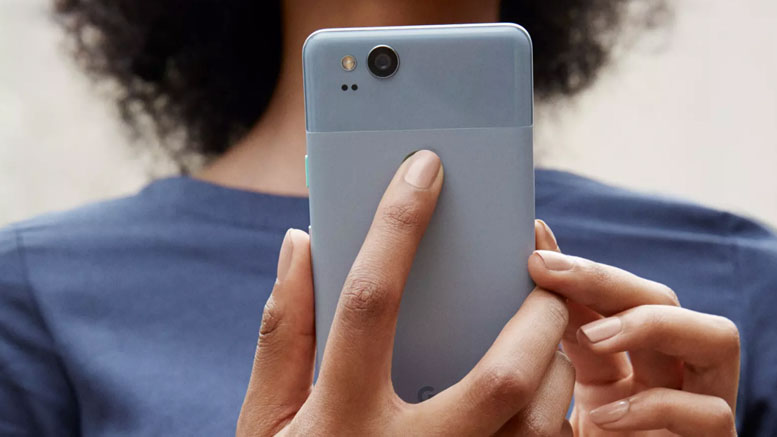 The improved processor gives you better 4K video, zero shutter lag and an excellent HDR+ feature to improve image quality. This uses image stacking to capture details better, reduce noise and increase the dynamic range. It's these added advancements that give the Google Pixel XL 2 a good feature set for video filmmaking.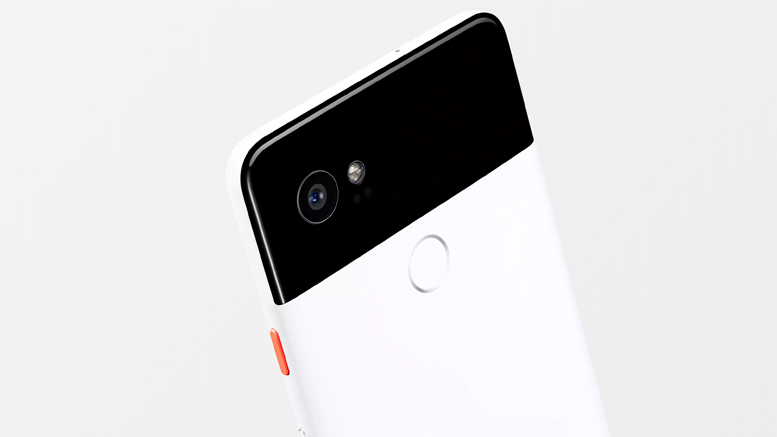 The largest hard drive in the Pixel XL 2 range is the 128GB model and you will need this amount of storage if you are considering using it for 4K video shooting. It sells for around the $960 mark so it isn't as good value compared to the iPhone X. The lower priced model comes with 64GB which after you account for the operating system will still leave you room for filming HD video but little space for 4K.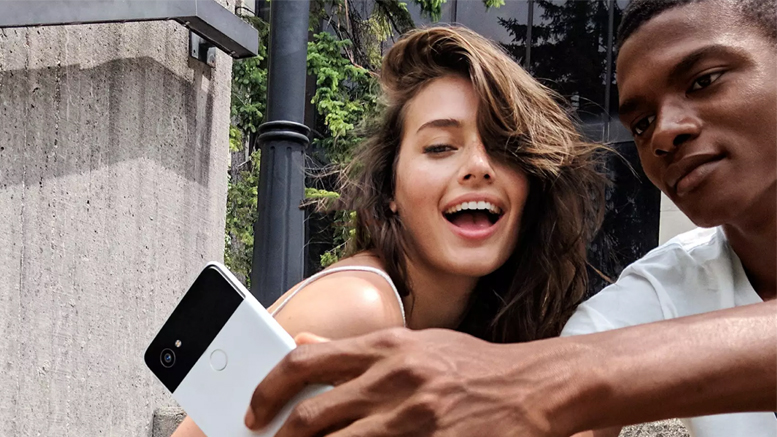 The Google Pixel XL 2 runs on the Android operating system. You have plenty of choices for video camera apps like Filmic Pro, Cinema FV5 and ProShot which all support full manual controls for shooting video. That said video camera apps can sometimes have reliability issues on Android because of the many makes and models of Smartphones. Luckily with newer Android Smartphones supporting the Camera 2 API this is becoming less of an issue.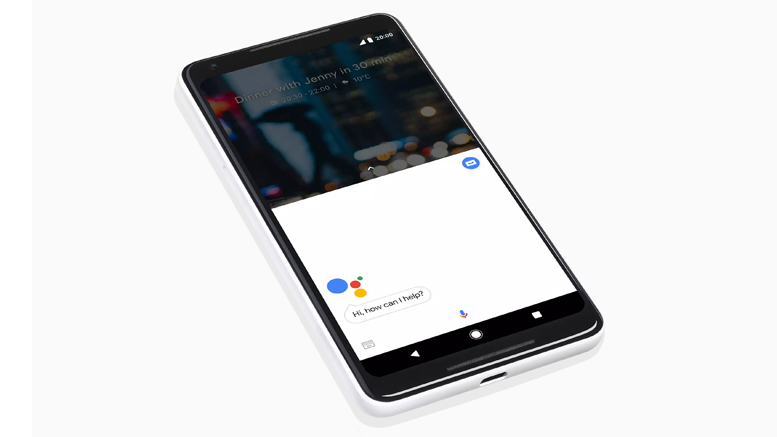 There is a lot of Smartphone filmmaking equipment available for Android Smartphones but you should buy equipment that is not specific to any make or model. Because of the fact there are many Android Smartphones available you will find it difficult to find a Smartphone rig or lens case specific to your Smartphone. Better to invest in variable size cases and rigs which you can use with other Smartphones in the future.

Samsung Galaxy S8 Plus
The Samsung Galaxy S8 Plus' is Samsung's flagship Android Smartphone and has an impressive feature set for Smartphone filmmakers. It comes with a fixed aperture of F/1.7 so is equal to the iPhone 7 when it comes to lowlight performance. It also has an impressive 12 mega pixel rear camera which is one of the most impressive on the market. It also supports full 4K video.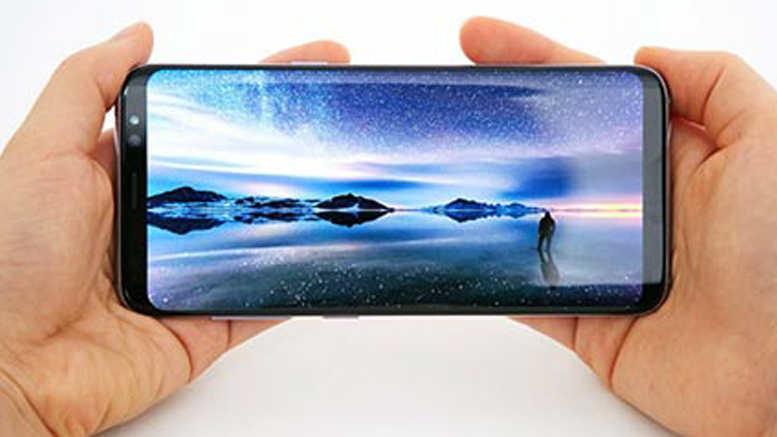 The supplied camera app has an easy-to-use auto setting and an impressive manual setting which will give you full control over your videos. Flick your finger across the screen and you will see video controls for pro, panorama, selective focus, slow motion, hyper lapse and virtual shot.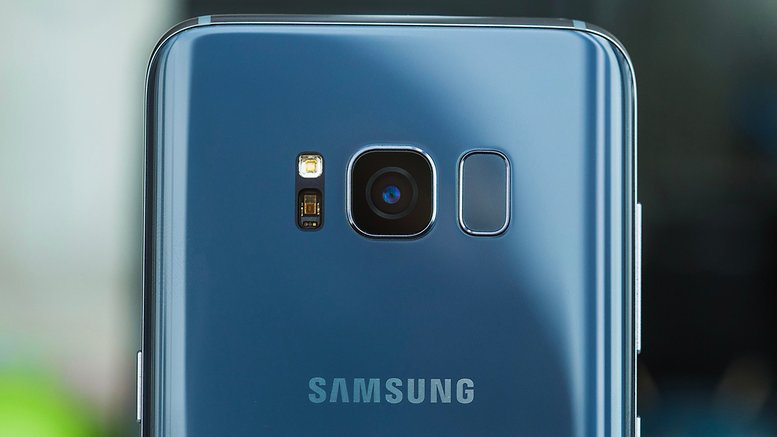 The pro camera function will give you full control over five main camera features which include the shutter speed, ISO and exposure controls. You can also adjust colour balance and white balance. If you don't like using this app you will also find these features in other video camera apps like Filmic Pro, Cinema FV5 and ProShot.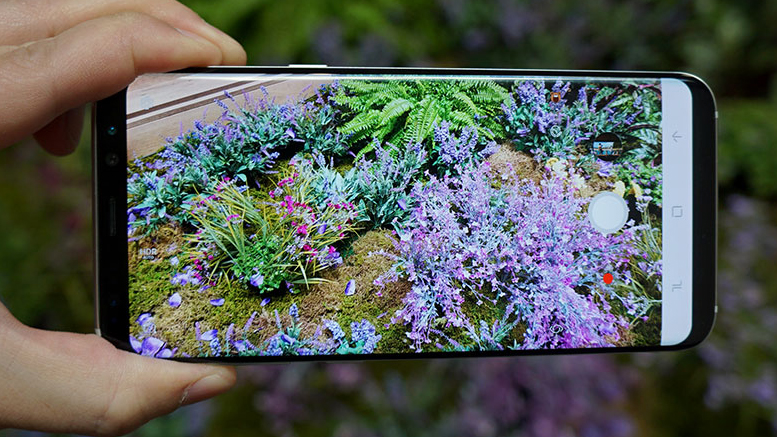 The Galaxy S8′ also has a slow motion video function but this restricts to 720p resolution which may not be enough for some. The hardware for slow motion doesn't technically support 1080 HD but you maybe able to achieve this with other apps. There is also a built in hyper lapse feature that will speed up video at full 1080 HD which looks good providing you can keep the camera steady.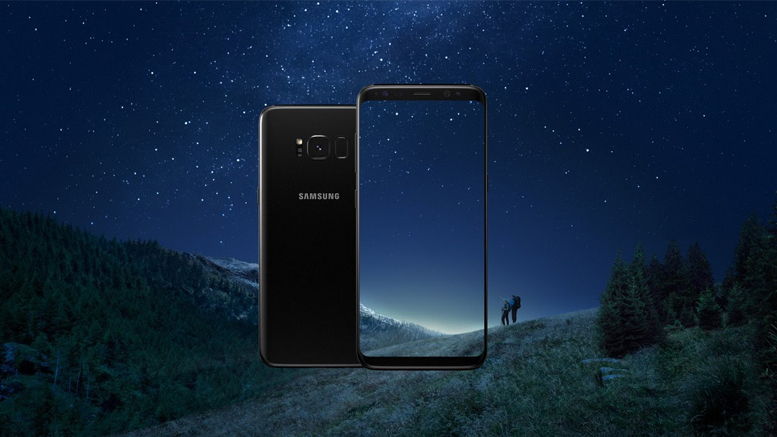 The Galaxy S8 has plenty of storage with the top model having a hard drive of 128GB. You can also add to this a 256GB Micro SD to further increase your storage. Be aware though that not all video camera apps will record to Micro SD cards but you can always move footage to the SD card after you have filmed it.

LG G6
Like the iPhone 7 the LG G6 for Android has a dual lens with one lens providing a wide-angle view and the other a telephoto lens. The close up lens has an aperture of F/1.8 so is good in low light and it also boasts optical image stabilisation and phase detection auto focus to quickly lock on to your subject for sharp focus. It also has optical zoom so you won't lose quality when you zoom in. Alongside the telephoto lens is the wide-angle lens which has an aperture of F/2.4 but no focus assist but is great in capturing everything in front of you regardless of distances.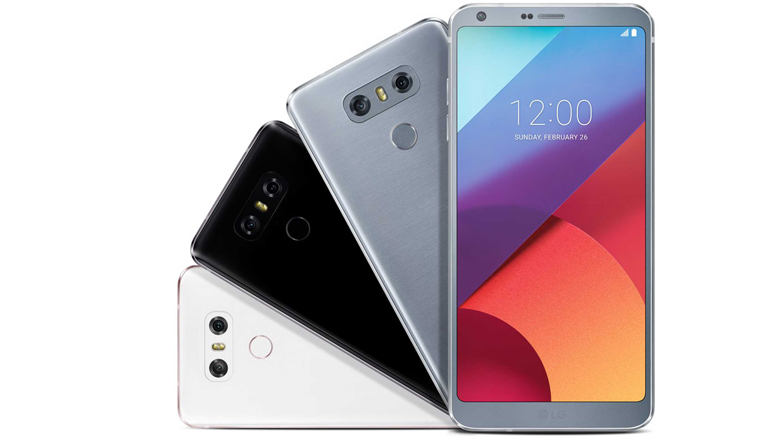 The LG G6 can shot full 4K resolution and will give your great video images. You can also access the provided camera app quickly by double tapping the volume down button. This loads up the camera app in just a second so you are ready to shoot at a moments notice. You can also get full manual control of the camera if full auto is not giving you enough choices.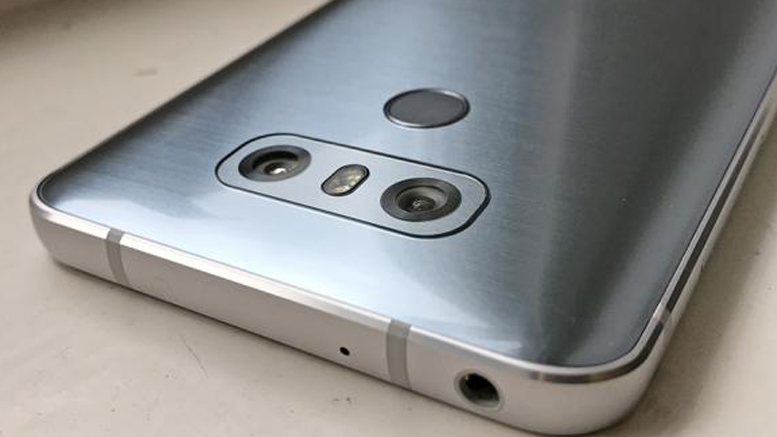 You can skip between the two lenses easily by tapping the two icons at the top of the camera screen. This only takes a second to do so you can easily switch with little fuss. In the video camera controls you can select slow motion, time-lapse video and other features to help with your video productions.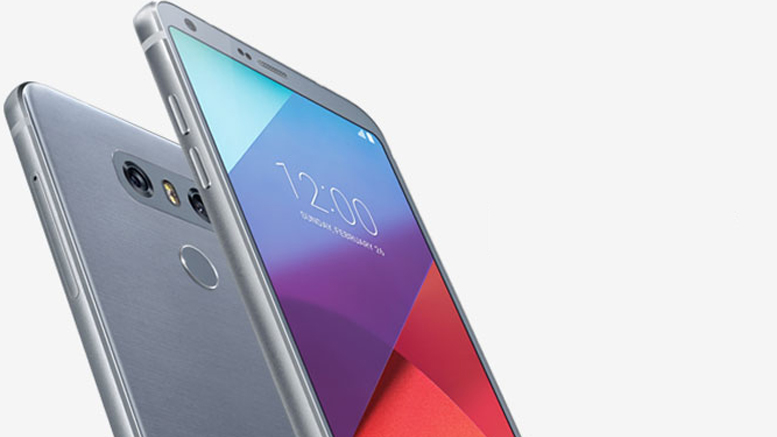 The LG G6 has a maximum storage of 64GB but you can add a micro SD card to provide extra storage. Be aware though that some camera apps may not record to the micro SD drive. But you can always move footage to that drive after you record it.

OnePlus 5
The OnePlus 5 is the latest Android Smartphone from OnePlus and just like its predecessor the OnePlus 3T it boasts an impressive specification for a price tag that is well below its rivals. It has an impressive 6/8GB of ram so is incredibly fast at processing apps. The 5.5 inch display is also large enough for seeing in detail any camera apps you may be using.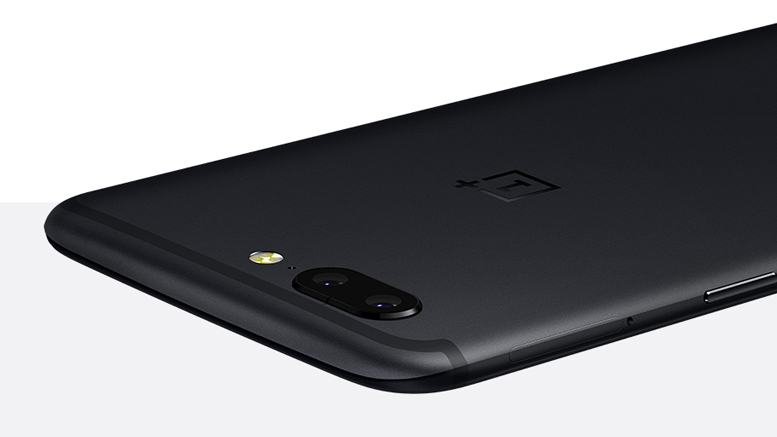 The OnePlus 5 comes in two varieties: The 64GB model that has 6GB of ram and a slate-grey finish and the 128GB model has 8GB of ram and has a midnight black finish. To be honest they both look similar but I would say the 128GB version will pack more punch for video.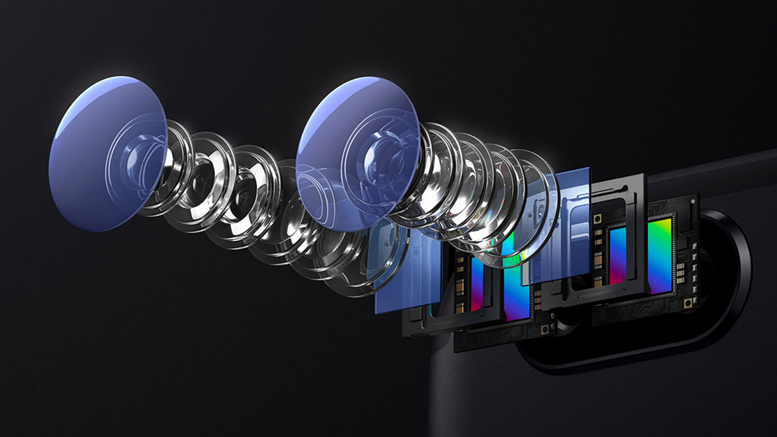 Just like the iPhone the OnePlus 5′ now comes with a dual lens camera. A wide-angle lens features on one lens and a telephoto lens on the other. The telephoto is great for getting closer to your subject, without sacrificing image quality. This is a 20 mega pixel camera with an aperture of F/2.6. It also has a bokeh effect which will simulate a shallow depth of field like the iPhone 7.The wide-angle lens has a 16 mega pixel camera with an aperture of F/1.7 so is slightly better in low light.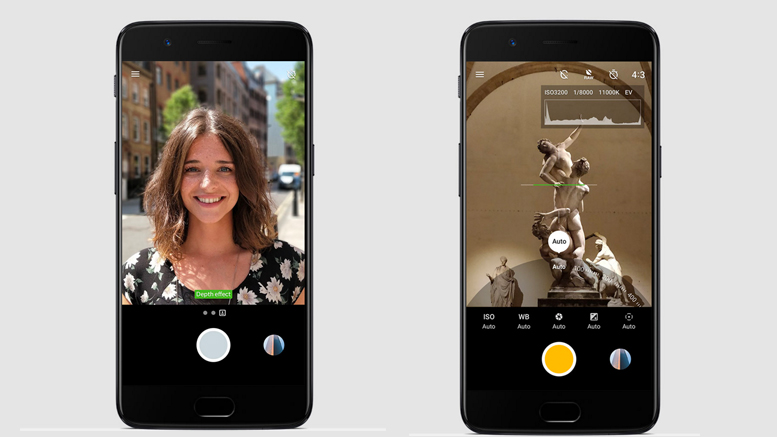 There isn't any optical image stabilisation on the OnePlus 5 which is a let down. The wisdom here is that it has such a wide aperture on the wide-angle lens it doesn't need it. The OnePlus 5 will also of course shoot 4K as well as standard HD. It also includes a pro mode with the supplied camera app which will give you control over the ISO, white balance, shutter speed, focus and exposure. Added to this is an on screen histogram which will also help with exposure.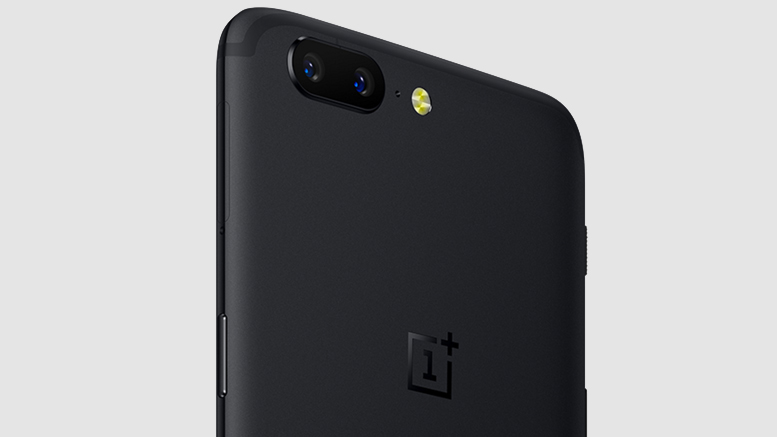 The OnePlus 5 runs on a minimalist version of Android so it doesn't come with loads of useless software or unnecessary apps to slow it down. This improves performance and means the OnePlus 5 will work lightning fast. If you are not content with the provided camera app you can always install Filmic Pro, Cinema FV5 or Proshot to give you greater choice.


Other Popular posts like this:
What is the best budget iPhone filmmaking kit?
What are the 15 best microphones for Smartphone filmmaking?
The best smartphone cameras for filming your movie, TV, web series or showreel