Is the Hohem iSteady X the best budget Smartphone gimbal?
The iSteady X is the latest portable gimbal from the company Hohem. Hohem make many gimbals for Smartphones but their latest offering promises to deliver on price as well as quality. At only $70 it is one of the cheapest gimbals on the market for Smartphone filmmakers. There are two colour versions of this gimbal, so you have a choice between a black one or the cool white version.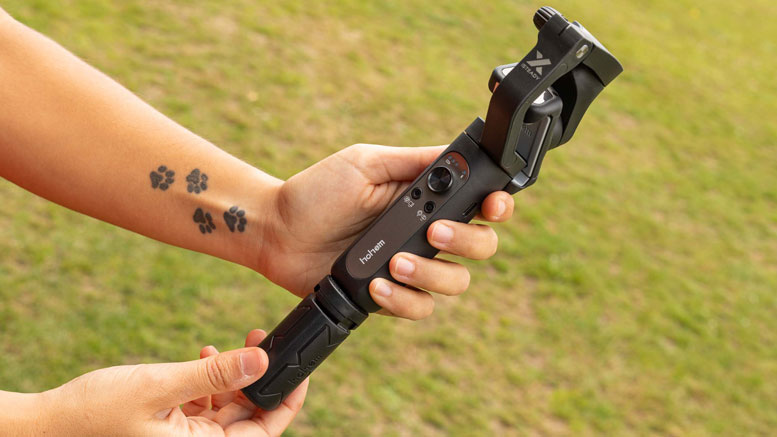 It is also portable, and unlike most Smartphone gimbals it folds down to just 179mm x 79mm x 39mm, so it will easily tuck into your pocket when you are on the move. It doesn't weigh much either and has a total weight of just 259g, so you are unlikely to get arm ache using this gimbal.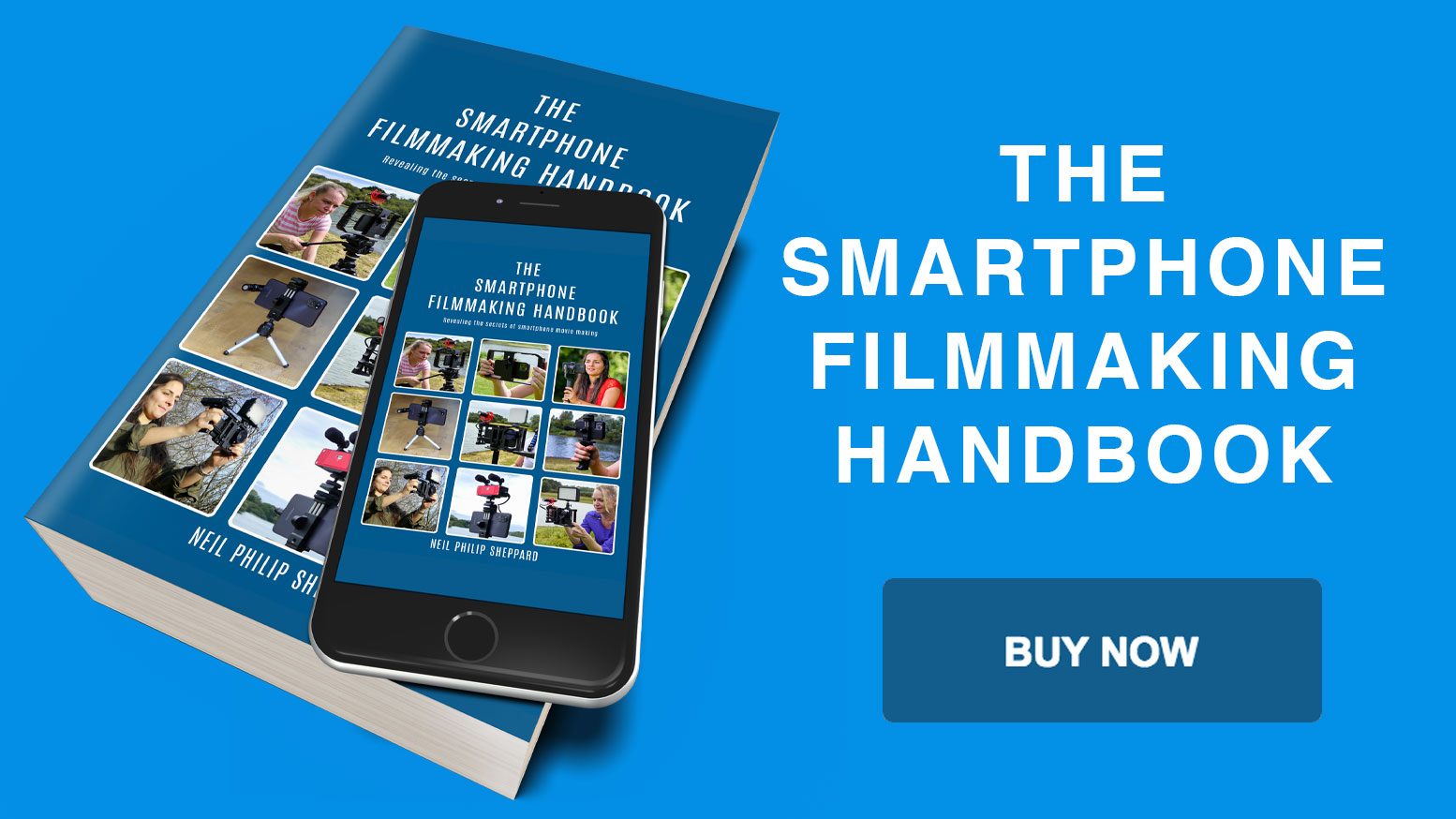 This content uses referral links. Read my ethics policy for more info.
Lightweight
A tough hard plastic surrounds the gimbal and this helps to keep the weight down but it doesn't sacrifice its build quality. This also helps to give the iSteady X plenty of grip when you are holding it in your hand.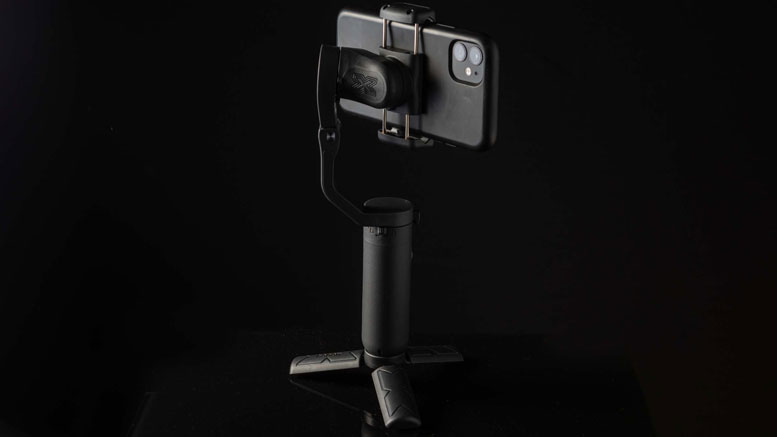 The iSteady X comes with a screw in tripod, so if you don't feel like holding it in your hand you can use this to place it on a desk or table for stable tracking shots or timelapses.
Setting Up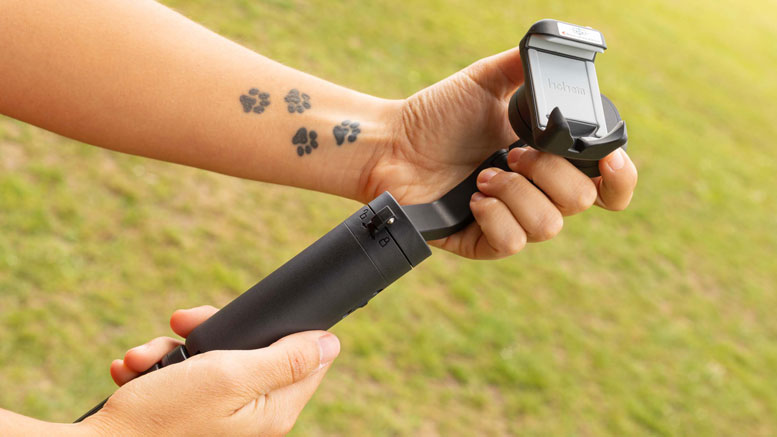 To set up the iSteady X you pull up the main arm from the handle, tighten a lock by the Smartphone clamp, attach your Smartphone and unlock the arm from the handle of the gimbal. This lock also helps to balance your Smartphone when you are setting up the iSteady X and you can keep it in the locked position until you are ready to start filming.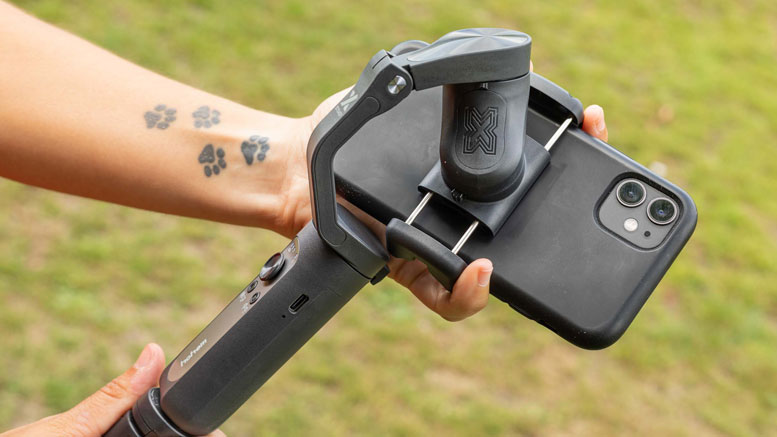 The clamp will fit most Smartphones up to a width of 90mm, so it will have no problem holding an iPhone 11 pro or a Galaxy S10 plus.
Battery Life
The iSteady X can support a maximum weight of 280g, which is impressive as this is more weight than the gimbal weighs. The arm of the gimbal is off-centre and this gives it the advantage of not getting in the way of some wide angle lenses. So if you are using the super wide lens on your iPhone 11 Pro, you won't find the iSteady X's arm coming into view and ruining your shot.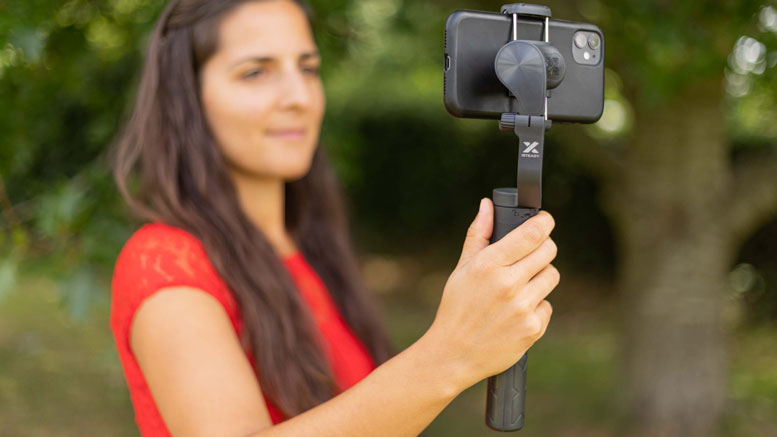 On full charge the iSteady X will give you about 8 hours of use before you need to recharge it. This should be more than enough for the average day's shooting with your Smartphone. Once the battery is flat, it will take about 2 hours to recharge.
The Hohem App
To get access to all the functions the iSteady X has to offer you will need to download the gimbal's app from Hohem. This is available for both iOS and Android and will give you more control over the gimbal than the buttons on the handle. In the app you can choose to take photos, create timelapses and of course shoot video.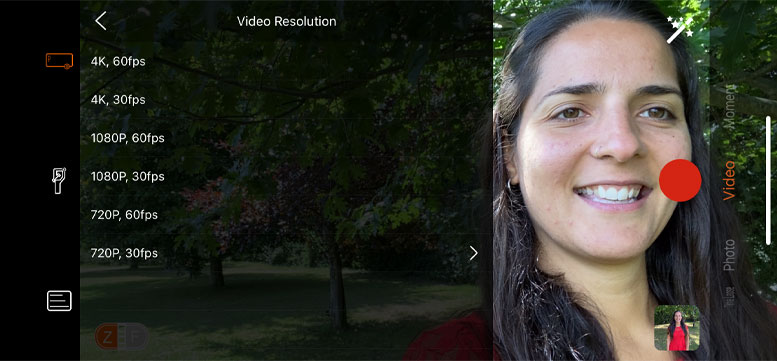 There are some limitations with the app. Frame rates are set to 30 frames or 60 frames a second. You cannot shoot in 24 frames or 25 frames if you want to shoot in Pal. It has a maximum resolution of 4K buy you cannot change the bit rate if you want to film higher quality videos. The app defaults to your Smartphone's main lens, so if you want to use different lenses, like those found on the iPhone 11 Pro, you best stick with the default iOS camera app.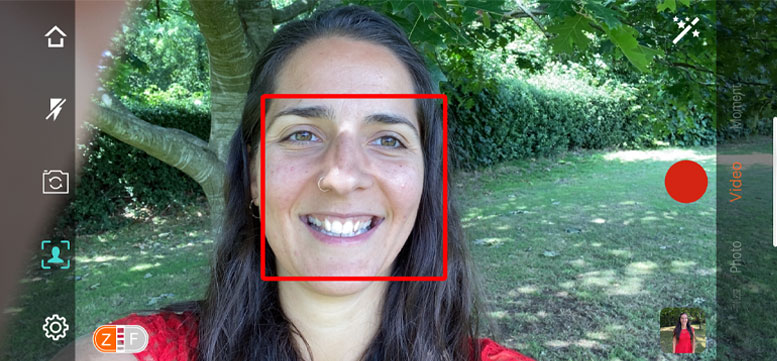 However, it does give you control over your Smartphone's ISO and shutter speed. You can also zoom and set focus. The app does have face tracking and this does a good job of following your subject, but can sometimes get a little confused if there is more than one subject.
Portrait and Landscape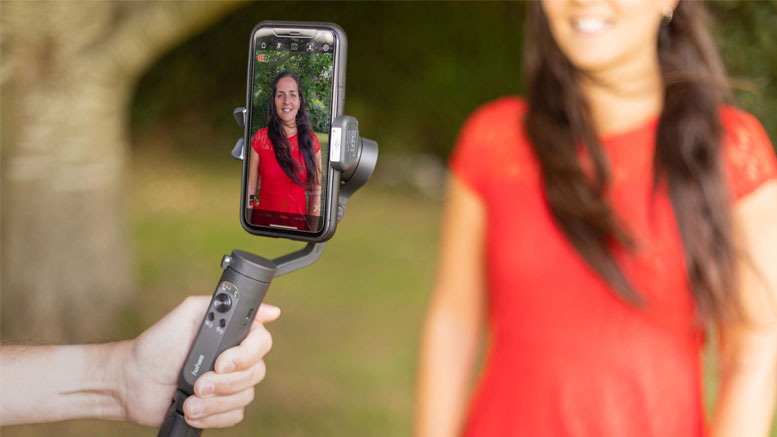 The iSteady X will perform at various angles with the handle below or above your Smartphone. On the handle you can also tilt, pan and roll your Smartphone with the large button on the handle. Above this is the on and off button and this will also change the position of your Smartphone from landscape to portrait. This is useful if you need to change the position of your Smartphone in a hurry for portrait shots.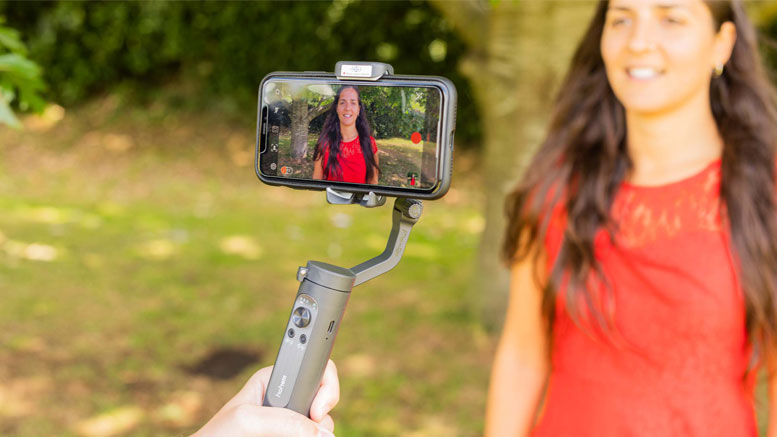 The button next to this will switch between your front and rear-facing camera on your Smartphone. So you can switch to selfie mode in an instant. It will also take a photo with one touch or start a video recording with two touches. On the side of the handle is a switch that will change the focus or the zoom controls from the app.
Conclusion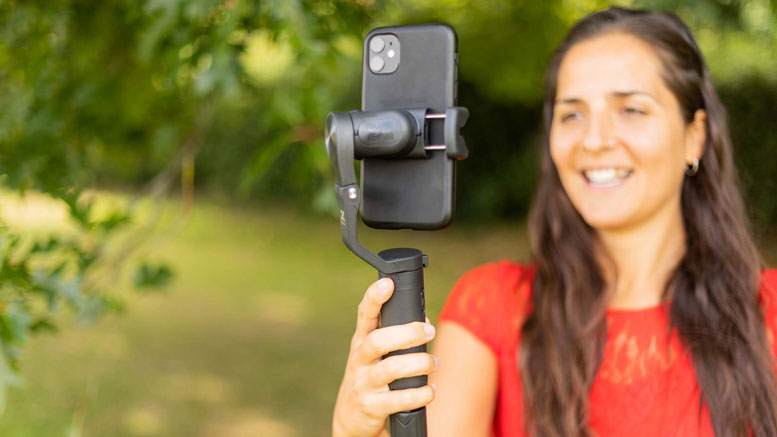 The performance of the iSteady X is good and it can easily compare with other Smartphone gimbals that are twice the price. It will give you lovely smooth shots with your Smartphone and get rid of any camera shake. It is easy to use and the app gets regular updates to fix any bugs you may come across. Is it the best budget Smartphone gimbal? Well at this price you will find it hard to beat. It has many features that make it stand out above other gimbals and its compact size makes it a winner for portability.
Price: $69.00 £69.00 €79.00
If you buy from Amazon there is a 13% off promo code for this Gimbal:  T4E2REIB