Is the DJI Osmo Mobile 3 the best Smartphone Gimbal?
The DJI Osmo Mobile 3 is the newest Smartphone gimbal for mobile that follows DJI's other successful Smartphone gimbals, the DJI Mobile 1 and 2. It is a Smartphone gimbal that helps you to record smoother and more professional looking videos. It also helps in making it easier to capture shots like time-lapse and panoramas.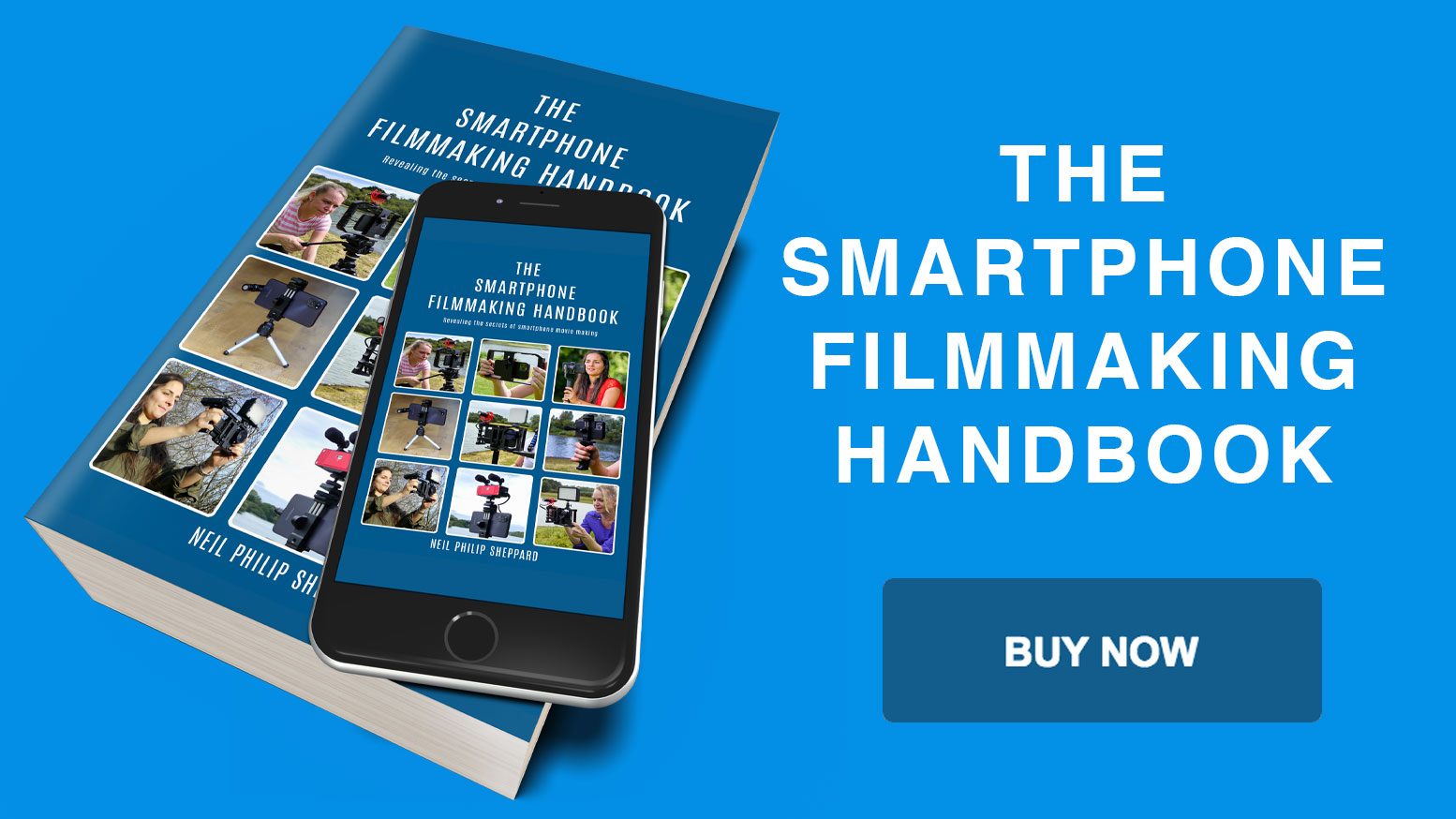 This content uses referral links. Read my ethics policy for more info.
"When we began designing Osmo Mobile 3, we went back to the drawing board with the goal of creating a portable yet intuitive product that uses the latest DJI technology," said Paul Pan, Senior DJI Product Manager. "We are excited to introduce DJI's first gimbal with a folding design and hope it inspires our customers to imagine new ways of recording content with their mobile phones."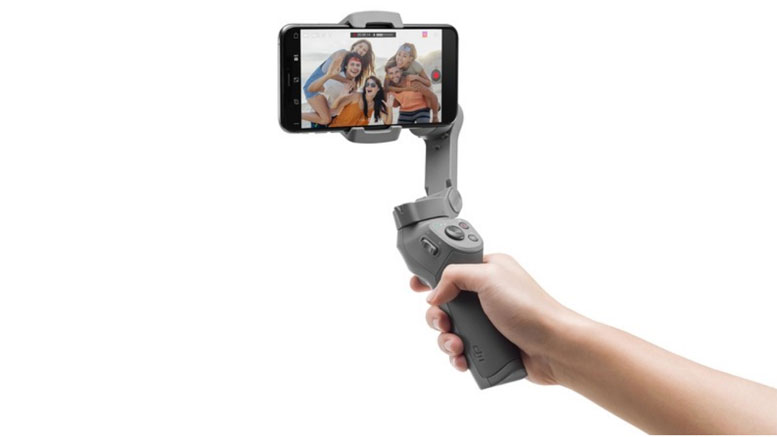 Big Improvements
The Osmo Mobile 3's has big improvements in its hardware. It now combines the best features of its predecessors but now has a new re-engineered body. Some of the biggest complaints about the Osmo Mobile 2 were its bulkiness and that is was hard to store and carry. The Osmo Mobile 3 now has a folding arm which means it takes up far less room when it is not in use. The new standby mode, that's activated by pressing the M button three times, allows the gimbal to fold up without being fully turned off. This means you can go from compact mode to filming in a few seconds.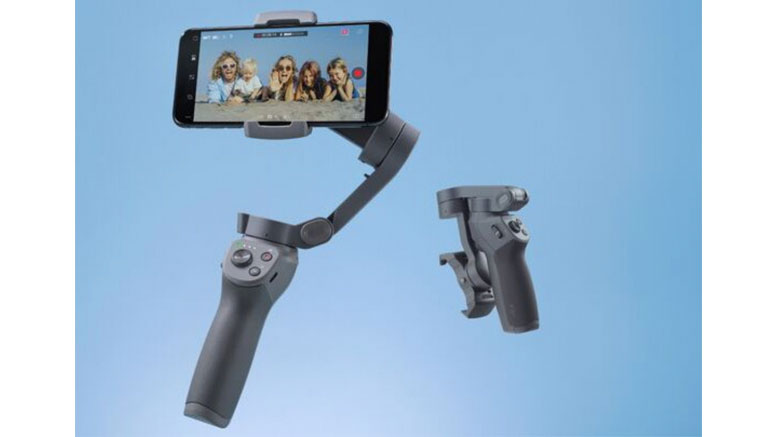 New Clamp
The new Mobile 3 has a new clamp to hold your favourite Smartphone. It no longer has a horizontal grip but a new vertical mount. This means it can now hold various makes of Smartphone. It also features new anchors for counterweights so you can counterbalance any lenses you may wish to add to your Smartphone.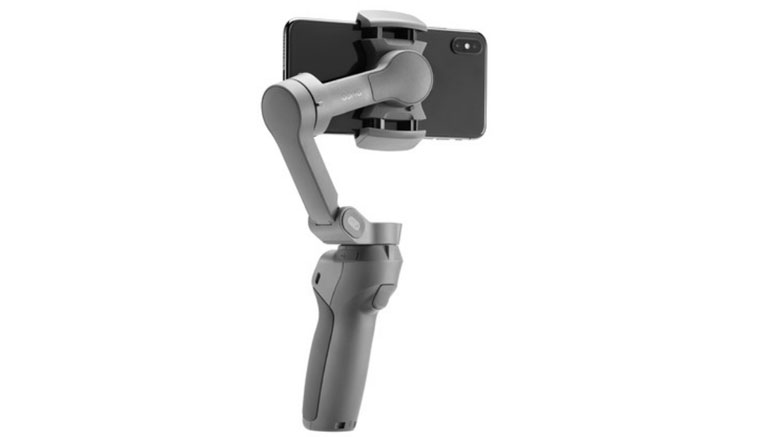 DJI have put back the trigger grip on the handle that was originally on the Osmo Mobile 1. This means you have instant access to controls right at your fingertips. You can also now switch from portrait to landscape mode by simply double tapping a button. You no longer have to make this adjustment by a dial on the back of the gimbal that was present on the Osmo Mobile 2.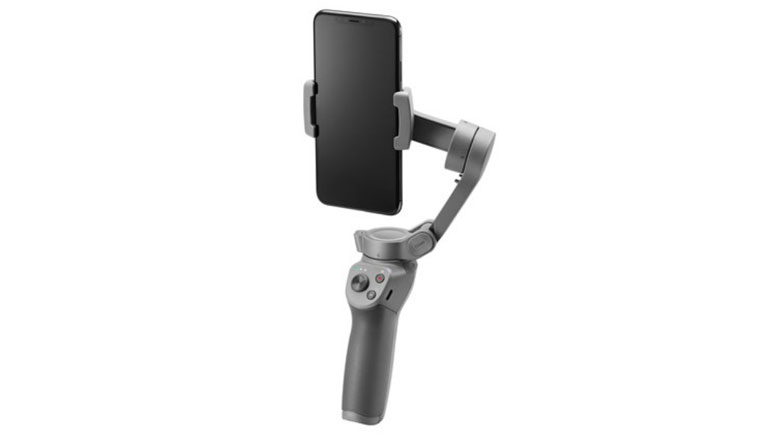 15 Hour Battery
Other improvements include a USB-C port to recharge the gimbal's internal battery and you should get up to 15 hours of use from a fully charged battery. You can also charge your Smartphone from the Osmo Mobile 3 if your Smartphone runs low on power. The new DJI Osmo Mobile 3 also doesn't block the lightning port or phone jack found on older Smartphones as the first two gimbals do. Which means you can plug in a microphone.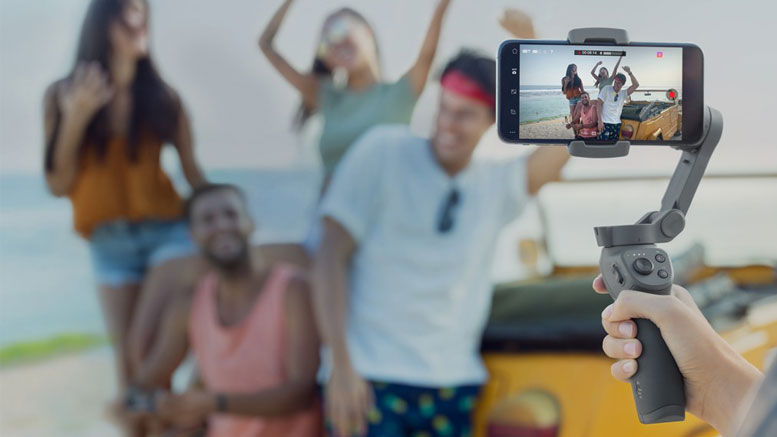 The price is good too with the Osmo Mobile 3 costing less than the Osmo Mobile 2 at $119. There is also a slightly more expensive package that adds a mini tripod that you can screw into the ¼ inch socket on the handle of the Osmo Mobile 3. This package also includes a padded case for the gimbal.
Price: $119.00 £99.00 €107.00

What are the 5 best hand-held gimbals for Smartphones?
What are the best Smartphone stabiliser cases?