Kinomatic iPhone Video Camera App
The Kinomatic camera and editing app has been out for a while but recently added 4k to its impressive feature set. There are many camera apps out for iPhone. Some are good while others can be poor. Most apps can be let down by a lack of manual controls that enable you to shoot good quality video and audio. Kinomatic has none of these problems and its many features that will appeal to the amateur and the professional.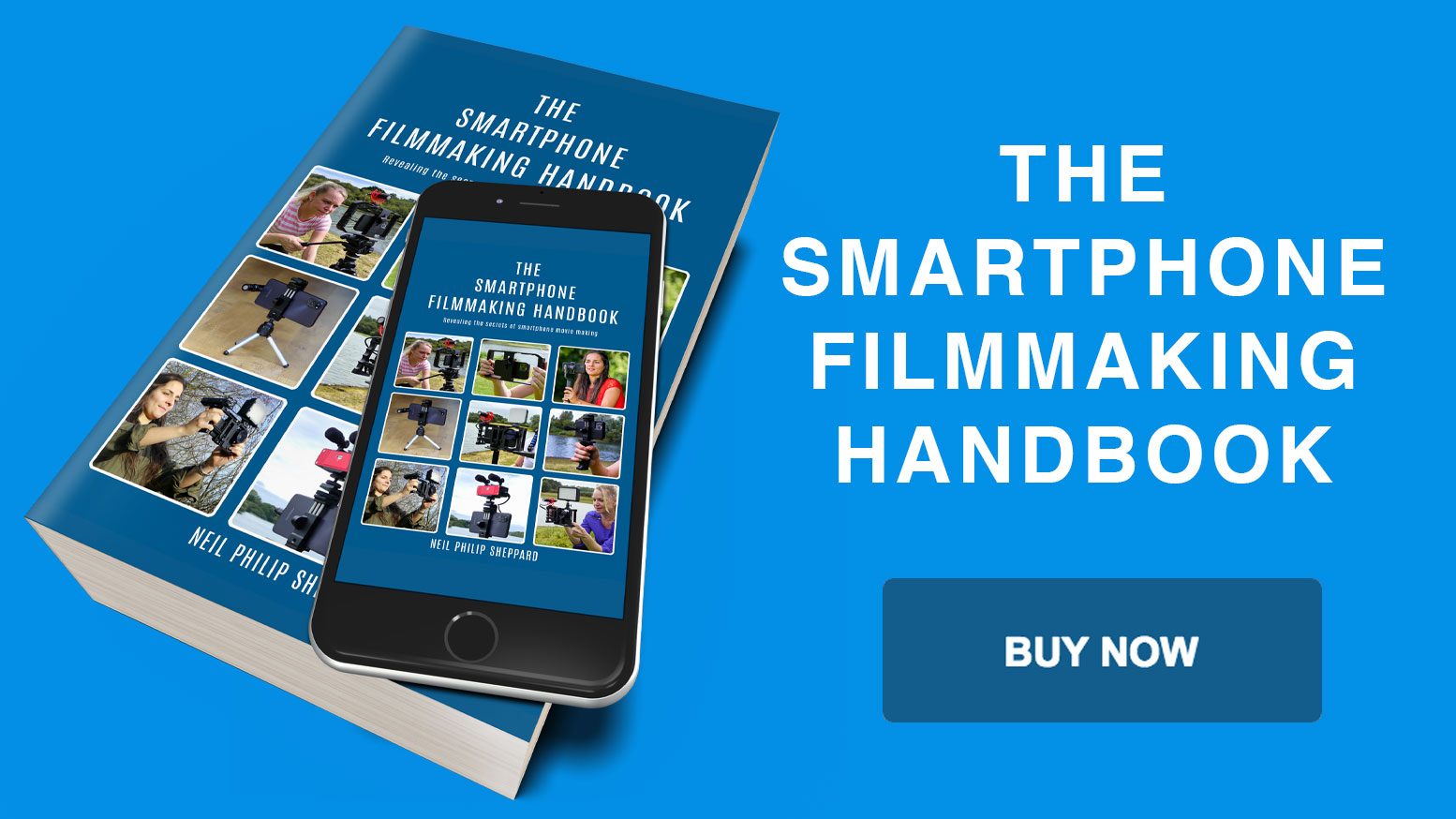 Full Manual Control
When you start Kinomatic you see a series of graphic overlays that explain what everything does. This is helpful in getting you using the app quickly. Recording video is straightforward and starts by just hitting the big red record button. At the left of the screen you can adjust exposure, lock the focus, add camera stabilisation and adjust white balance through a set of icons. You can also reverse the camera for self-ie mode.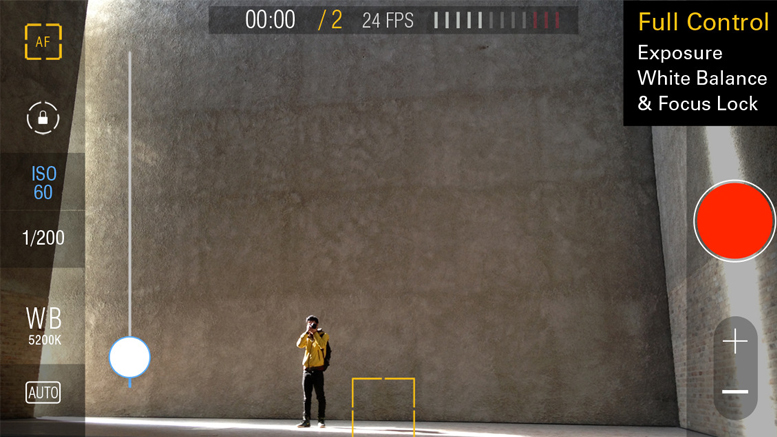 Multiple Resolutions and Frame Rates
Found at the bottom of these icons is the settings icon. In here you can adjust all the settings for recording video. You can select 480p, 720p, 1080p and 4K. So you have plenty of choices for resolution. There are also frame rates from 24 right up to 240.
Full Audio Control
Below these settings you will see a monitor audio switch. Turn this on and you will see audio bars so you can see how loud sounds are. If you plug in an external microphone, this button will turn into an audio gain level control. This means you can turn gain up or down depending on how loud your audio is.
Below the audio control you can select what audio codec you want to record at. You can select compressed AAC or uncompressed with a bit depth of 32. So if you want good quality audio Kinomatic has you covered.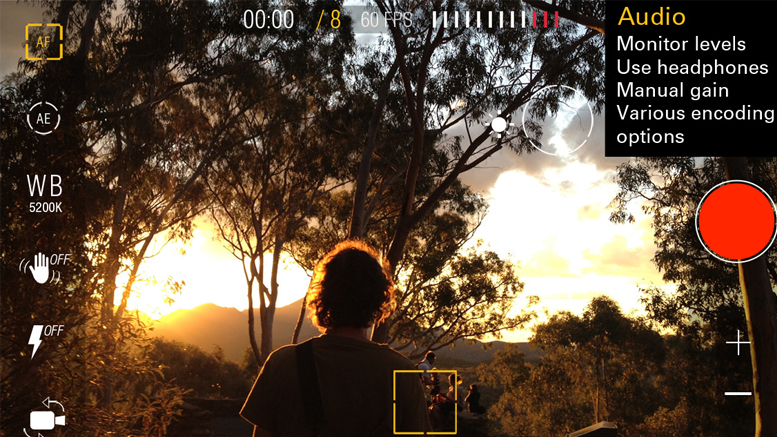 Battery and Hard Drive Meter
Other features you can turn on are the battery meter and the hard drive storage meter. These are handy for working out much power you have left on your iPhone and how much hard drive space you are using up with your recordings.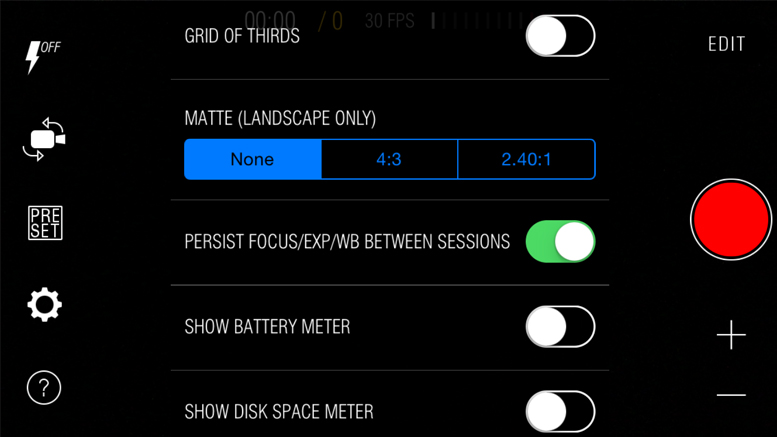 Filming Presets
Towards the bottom of the main icons on the left you will find a Preset button. This is for saving your favourite filming preset so you don't have to select a load of settings every time you use the app. This is useful for quick set-ups so you can get filming with a minimal amount of hassle. There is also a set of Presets already set up for you. So if you not to sure with what to start with this will be a great help.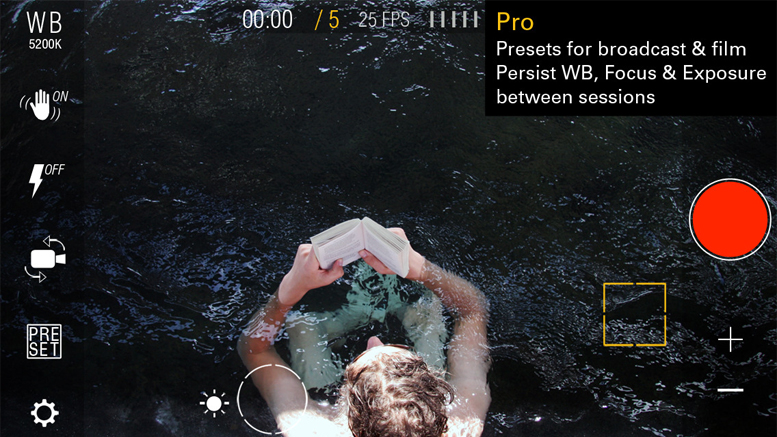 Zoom Controls
To the right of the app you will find zoom controls for moving in and out of your image. You can even adjust the speed of the zoom in the settings control panel for a smooth push in.
Built in Video Editor
Another great feature of Kinomatic is the built in Video Editor. Found below the zoom controls on the left is an Edit button. Push this and you are now in editing mode. In here you can import clips from anywhere on your iPhone and start building an edit. There are simple trimming tools for cutting down your shots so you can add them to the timeline. You can import any music tracks from your music library or import a voice over. You can also control audio in the editor so you can do some simple track mixing. Another feature is the titling tool. You can add titles to your final videos to give your finished video the final professional polish that it deserves.
Once you have completed your video you can then share it to the usual social platforms of Facebook, Vimeo, YouTube, email and anywhere else you would like to share it.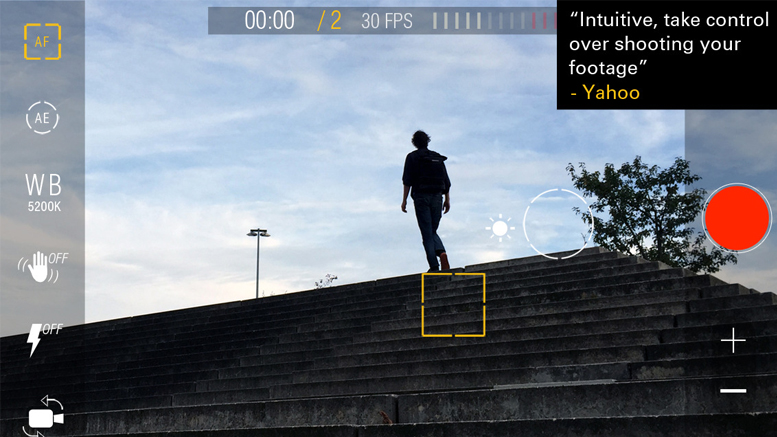 Kinomatic Conclusion
I think Kinomatic is a great app that gives you multiple professional filming choices for creating great video. The impressive audio controls are a welcome addition and the audio gain control level means you can get great audio with external microphones. Add in the Video Editor and you have a filming and editing package that will be able to handle most video productions.
Features:
– Exposure: Auto exposure, manual ISO, manual shutter speed and exposure compensation
– Focus: Manual focus, focus at a point, lock focus
– White balance: Auto & presets
– Resolution: 4K, 1080p, 720p and 480p
– Frame rate: 24, 25, 30, 48, 50, 60, 120, 240 FPS
– Configure zoom speed
– Audio monitoring: level indicator and live monitoring through headphones
– Audio gain
– Audio Encoding: 44.1 kHz, 48 kHz, compressed (AAC) or uncompressed (linear PCM).
– Clips are saved straight to device Camera Roll
– Camera stabilisation
– Matte guides for 4:3 and 2.40:1
– Automatically generated rough cut from the clips you shot
– Freely add, edit and trim clips: all cuts are non-destructive
– Edit audio and add titles
– Suitable for professional broadcast and filming
– Suitable for use with third-party accessories
Kinomatic is recommended for iPhone 4S or newer.
Some features are only available on newer iPhone models
Price: £2.99