Rode VideoMic Me Directional Mic for Smartphone
Getting good audio on your smartphone can often be a frustrating business. The built in microphones of smartphones are poor and often give horrible recorded sound. As any professional film-maker will tell you if you have poor sound on your video your audience will turn off fast. Some would even argue that it is more important than the video itself.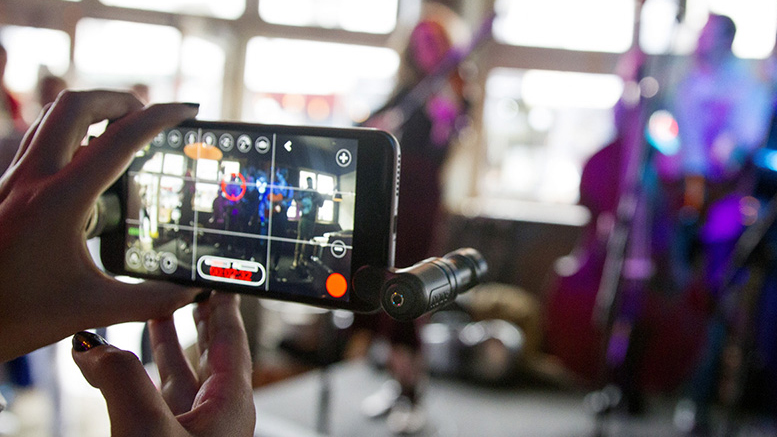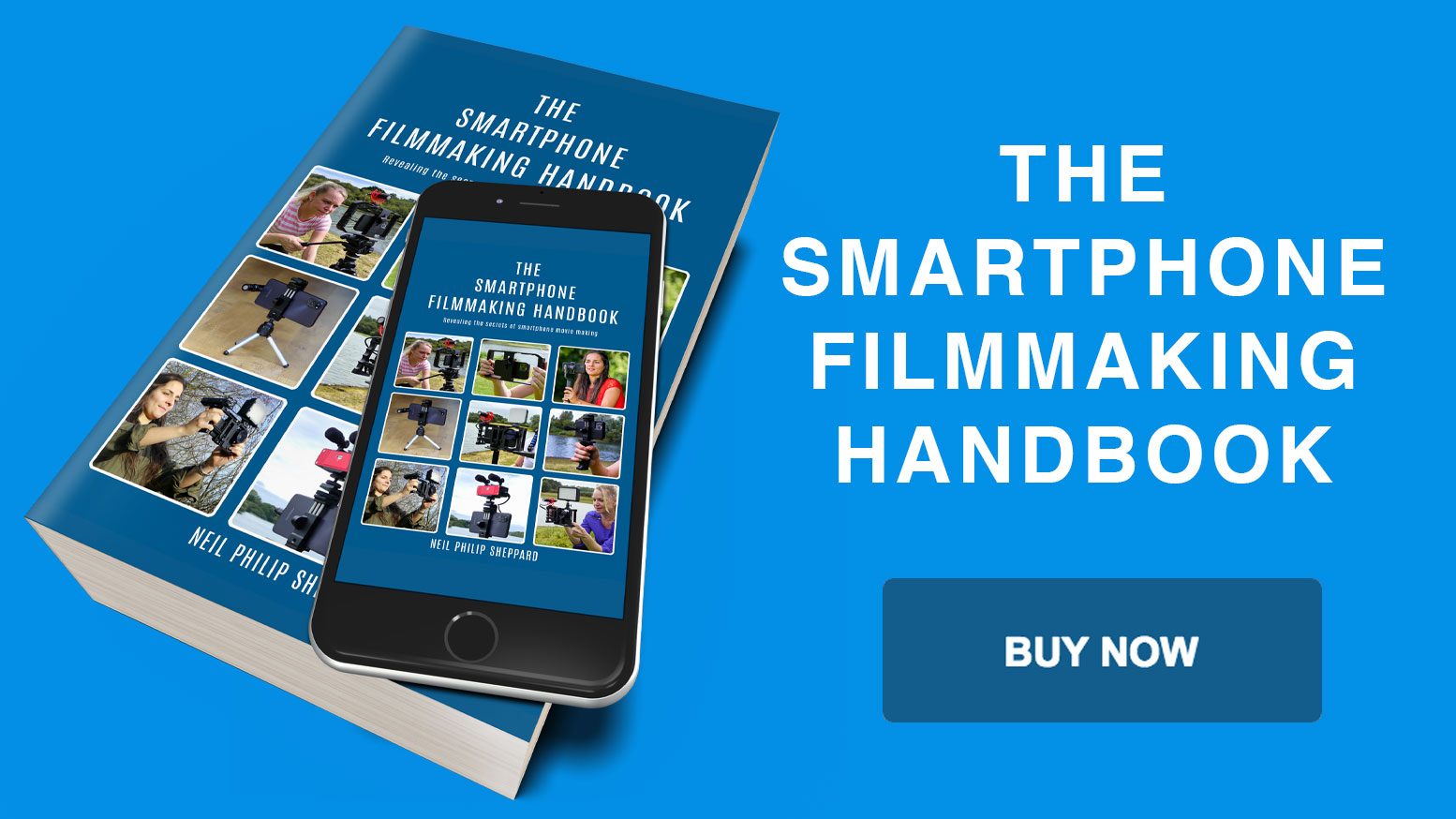 This content uses referral links. Read my ethics policy for more info.
There are many microphones on the market you can get for your smartphone to improve the recorded sound quality. Having a good reliable and portable microphone with you can be a lifesaver for your videos filmed on your smartphone. With that in mind, Rode released the VideoMic Me portable microphone for smartphone.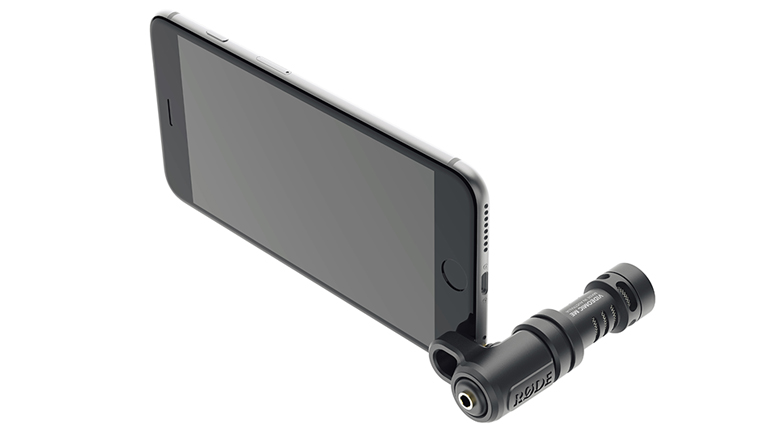 Compact and Lightweight
The Rode VideoMic Me is a compact and lightweight, high-quality directional microphone that connects to the TRRS 3.5mm port on your smartphone. On the back of the microphone is a flexible mounting bracket which should fit around various smartphones so you can record better audio. The VideoMic Me can also mount in reverse so you can also shoot in selfie mode.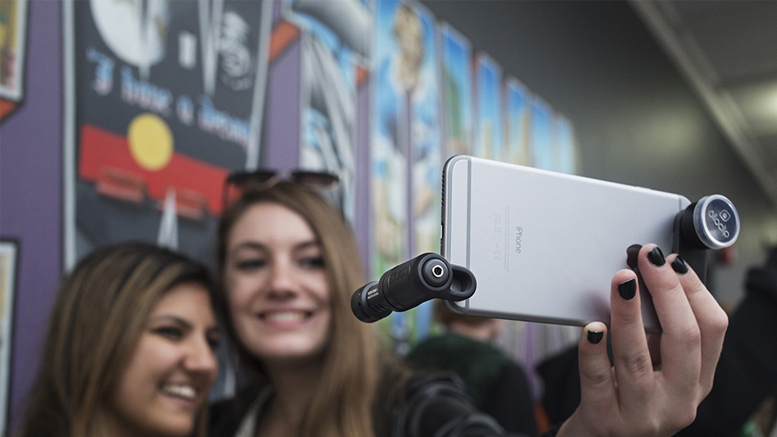 On the back of theVideoMic Me is a headphone socket so if you need to connect your favourite headphones for audio monitoring you can. This Jack allows for play-through audio recording which means you can monitor audio as you record providing your camera app supports it. You can also use this headphone Jack to listen to your finished videos when you play them back on your smartphone without having to remove the VideoMic Me.
Windshield Included
If you are out filming in windy or harsh conditions the VideoMic Me also comes with a handy windshield that you can add to the end of the directional microphone. This can be useful in harsh environments and will help to reduce unwanted noise and background sounds.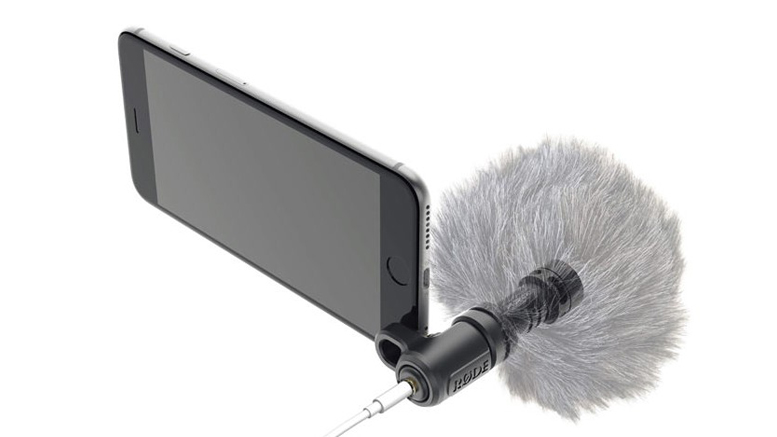 I can see the Rode Video Mic Me being a popular addition to filming on a smartphone. It is a great microphone to have with you that you will use for various filming needs. Its small size also means it will not be taking up much room in your kitbag. The directional microphone also means it will only record what is in front of it and cut down any unnecessary background sound. For the price I don't think you can go to far wrong with this microphone.
Price: $59.00 £47.00 €53.00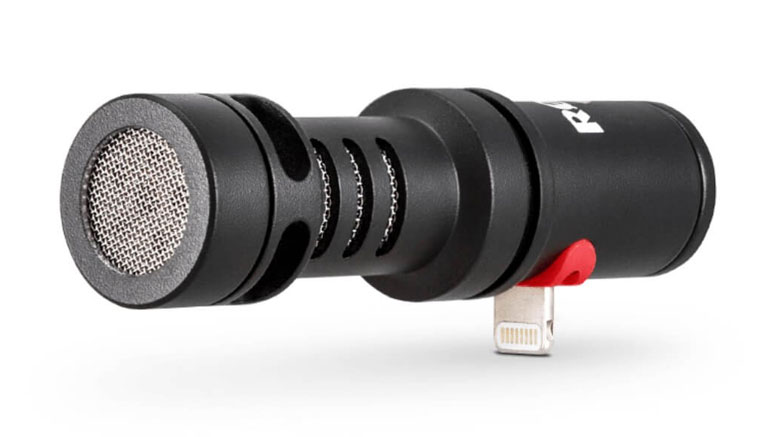 Rode Videomic ME-L
The Rode VideoMic Me-L is similar to the Rode VideoMic Me but instead of a 3.5mm connector you get a lightning connector. This means you can use it with any iPhone including the iPhone XS, X, 8 and 7. You can mount the Rode Video Mic Me-L in either direction on your iPhone and this makes it perfect if you want to talk to camera for video blogs. Just like its predecessor, it has a 3.5mm headphone port so you can monitor your sound as you record it. This is great if you want to listen for any particular audio problems. The microphone uses a directional cardioid polar pattern. This will only pick up sound that is directly in front of it and ignore sounds from the sides and the rear. The microphone gets its power from the iPhone itself, so there is no need to add any batteries to power it. It also comes with a handy windsock if you need some extra help when you are recoding outside in bad weather.
Price: $89.00 £72.00 €81.00


Other Popular posts like this:
What are the 9 best iPhone Lightning Port Microphones?
11 Best Smartphone Microphones of 2018
Best External Android Microphones For Video & Podcasting 2018