Saramonic SmartMixer Audio Interface
The Saramonic Smartmixer is a compact and lightweight audio interface that sits above a Smartphone to give you various audio choices. It connects to the Smartphone's 3.5mm input microphone and headphone socket and has many uses that will add great sound to your Smartphone films.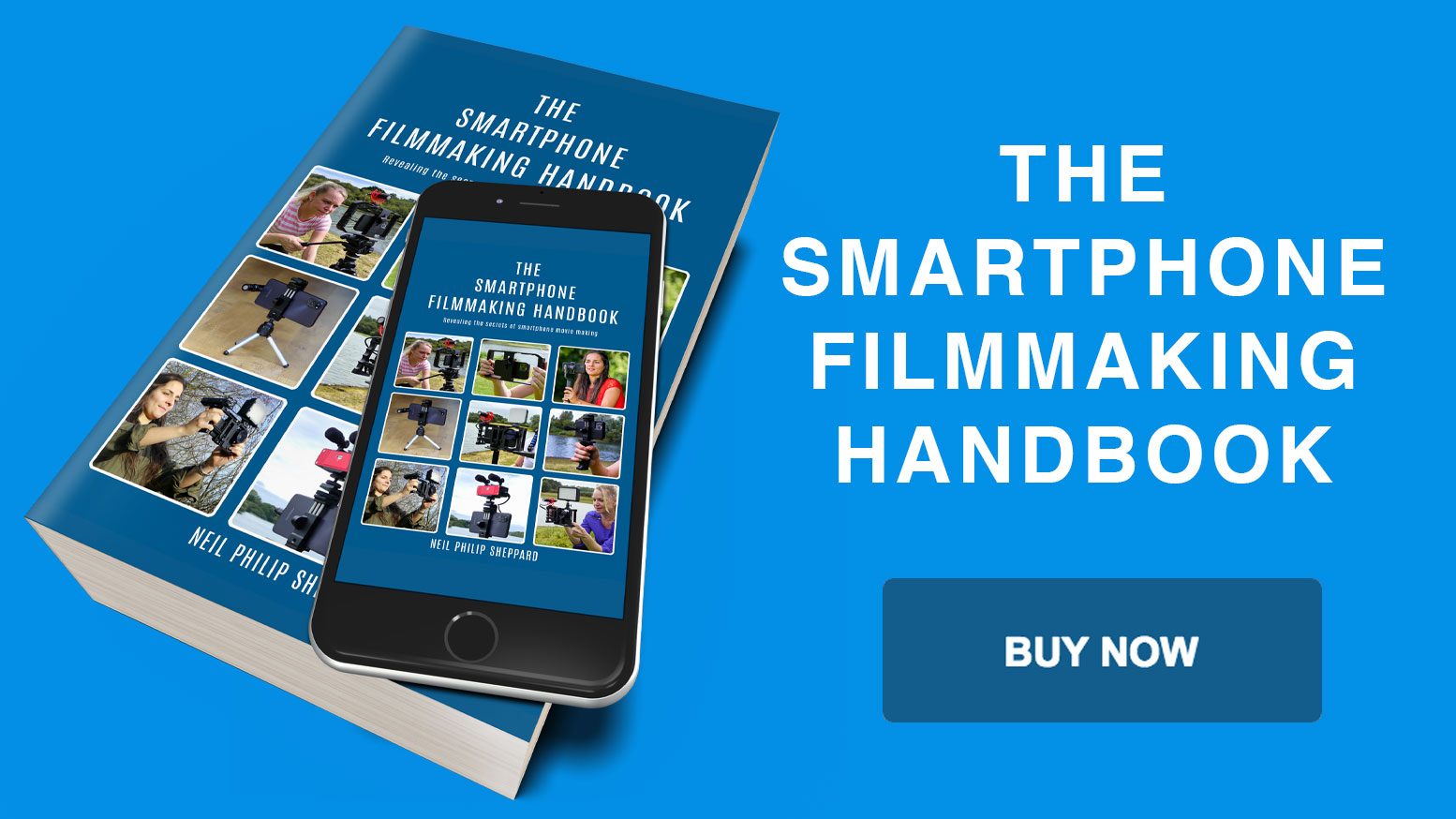 This content uses referral links. Read my ethics policy for more info.

What's in the box?
When you buy the Saramonic Smartmixer you will find in the box two directional microphones, a stabilising grip, a Smartphone clamp to attach to the grip and tripods if needed, an XLR to mini XLR cable to attach professional microphones, a 3.5mm cable to connect the Saramonic Smartmixer to your Smartphone and of course the Saramonic Smartmixer itself.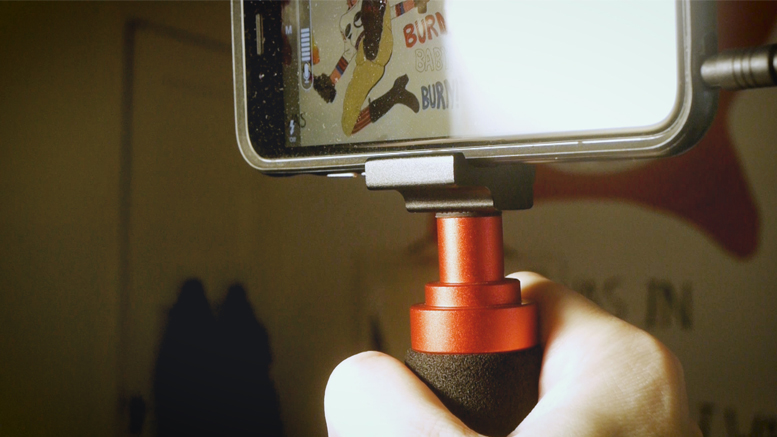 The interface has a mini xlr input that can connect to a standard balanced XLR microphone via the adapter cable the set includes. This also supports phantom power and has a microphone pre amp. It also has two microphone/line 3.5mm inputs for you to connect the included condenser microphones and these inputs can also fit other 3.5mm microphones.
Full Audio Control
Included on the unit are gain controls for all the microphone inputs so you can control the audio levels on a Smartphone. There is also an audio level meter so if your camera app does not have audio metering you can use the Saramonic Smartmixer to get correct levels. A headphone jack is also present so you can hear what you are recording via a set of headphones. A 9 volt battery powers the whole unit.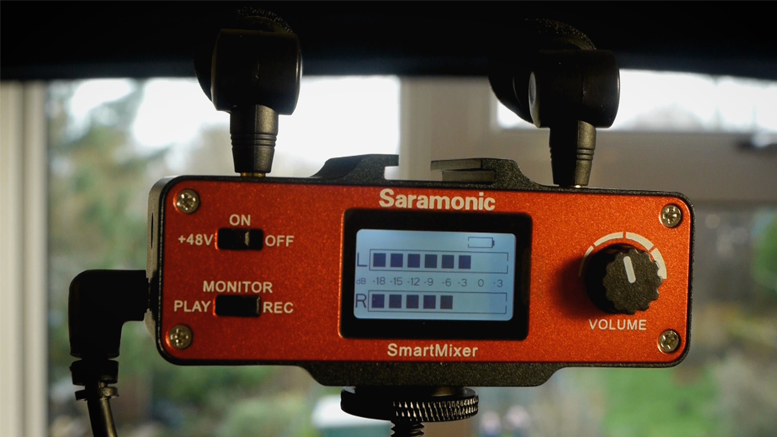 Hand Held Stabiliser
Included also is a hand-held rig that will fit most Smartphones and gives you some added stability while shooting. Above this is a handy mount for the audio interface. The construction of this rig is made out of steel and it is one of the best mounts I have seen. This will keep going long after your Smartphone has died.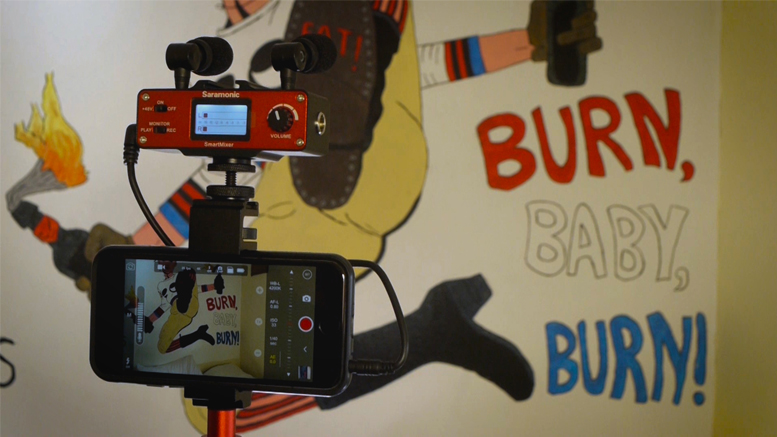 Conclusion
I think that the Saramonic Smartmixer is one of the best pieces of equipment you can buy for your Smartphone. It has many uses and you will find yourself using it again and again.
Price: $119.00 £99.00 €99.00


Other Popular posts like this:
11 Best Smartphone Microphones of 2018
Best External Android Microphones For Video & Podcasting 2018