Unveiling the Ultimate iPad Stabiliser Cases: Say Goodbye to Shaky Footage!
Shooting videos with your iPad can lead to wobbly footage and unprofessional-looking videos due to the challenges of keeping the lightweight device stable.
However, fear not! There's a solution to this problem that won't break the bank and will greatly enhance the quality of your videos. Enter iPad stabiliser cases – a game-changer for content creators looking to capture smooth and steady footage while on the move.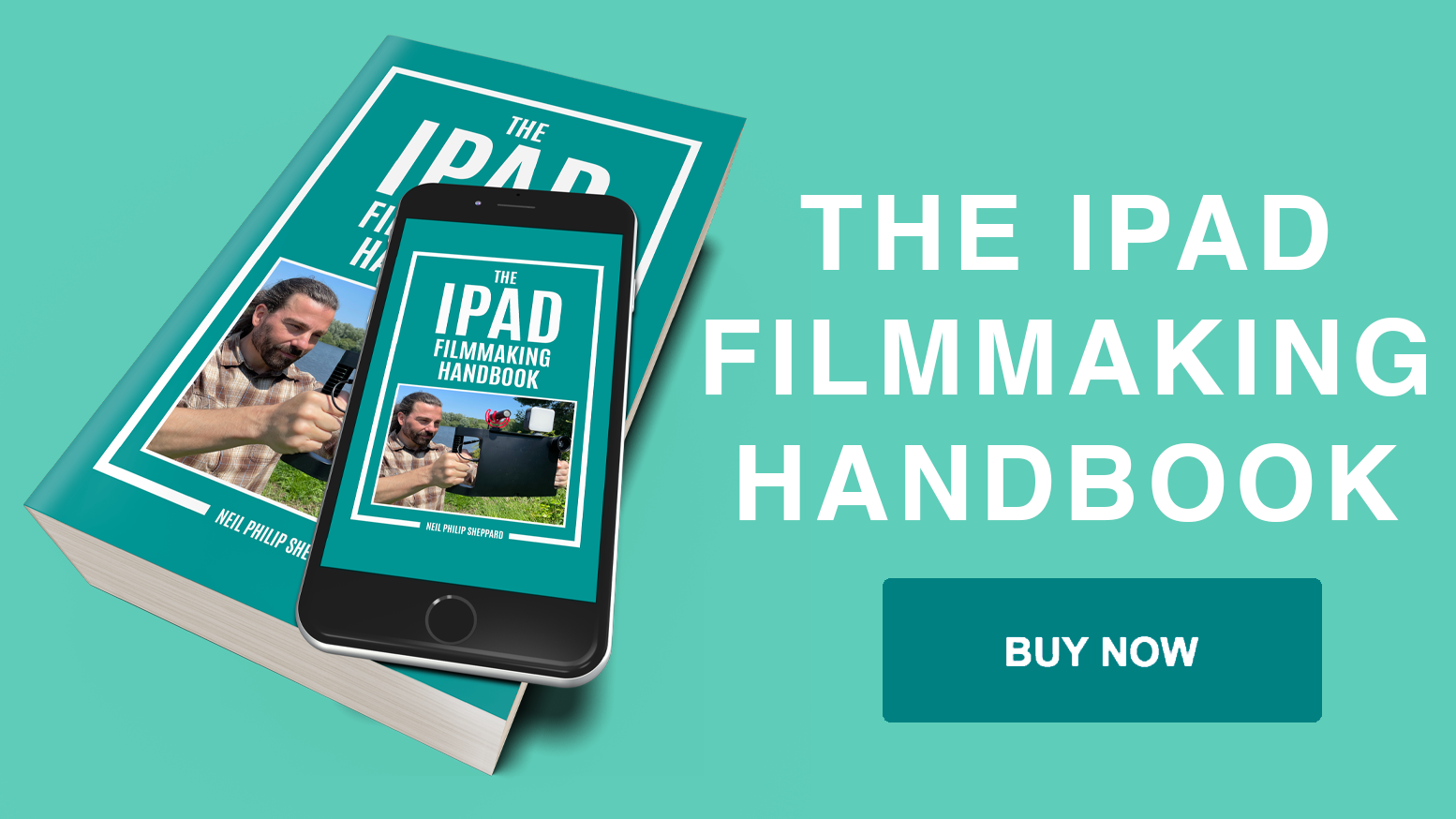 Why Stabilisation Matters
Imagine this: you're capturing a breathtaking scene, the lighting is perfect, and the action is unfolding right in front of you. But as you review the footage, you're met with the disappointment of shaky and unstable images.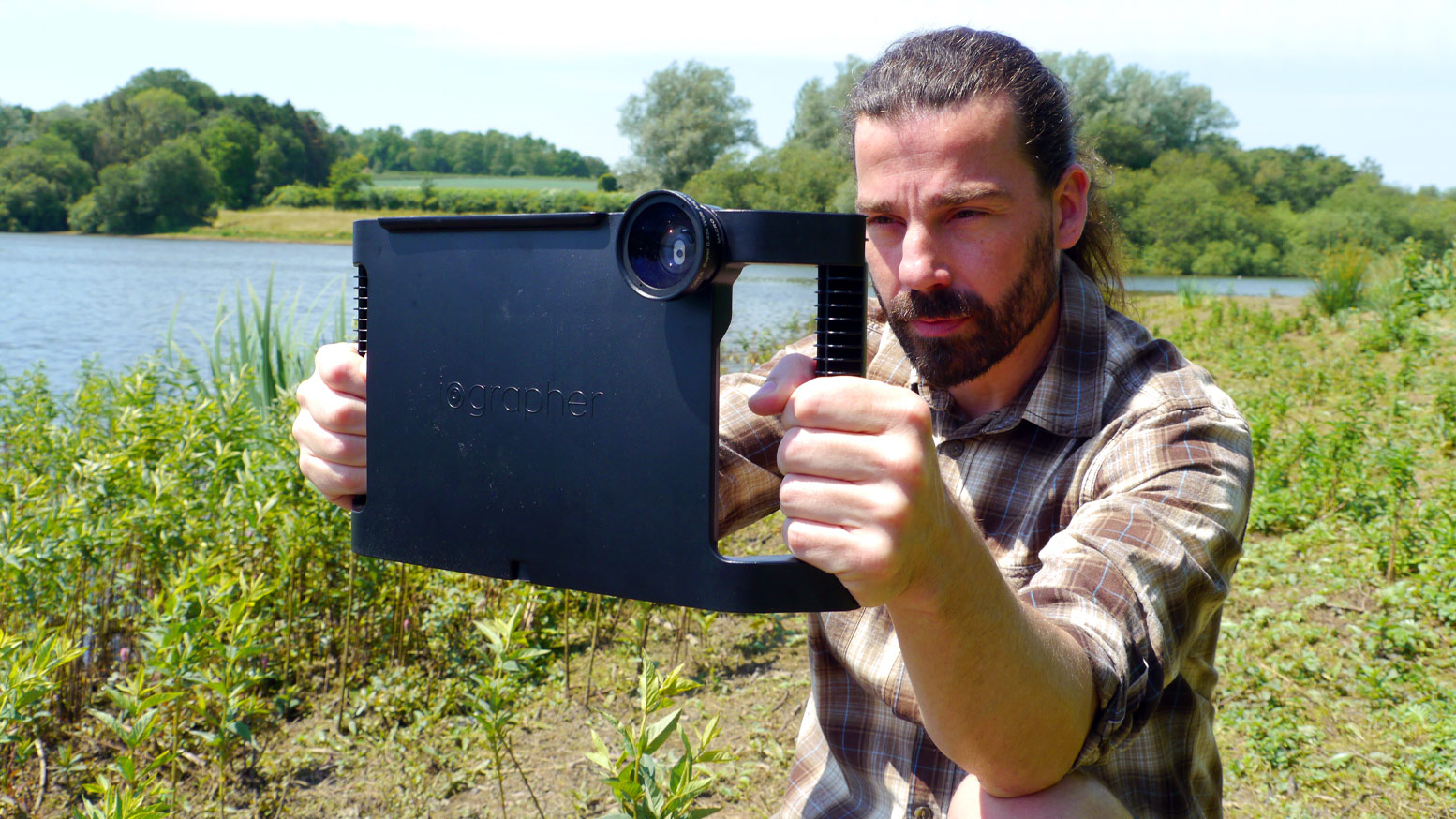 That's where stabilisation comes in. A stable shot not only gives your videos a professional touch but also allows your audience to fully engage with the content without being distracted by unnecessary movement.
The Versatility of Stabiliser Cases
Stabiliser cases for iPads come in various forms, each offering unique benefits for different shooting scenarios.
Whether you're a casual vlogger or a seasoned filmmaker, there's a stabiliser case that suits your needs. Let's dive into a few notable options:
DSLR Pistol Grip: Budget-Friendly Stability
If you're looking for a simple and affordable solution to eliminate shaky footage, the DSLR pistol grip is a great choice. These grips, resembling handgun handles, provide a comfortable and steady grip for your iPad.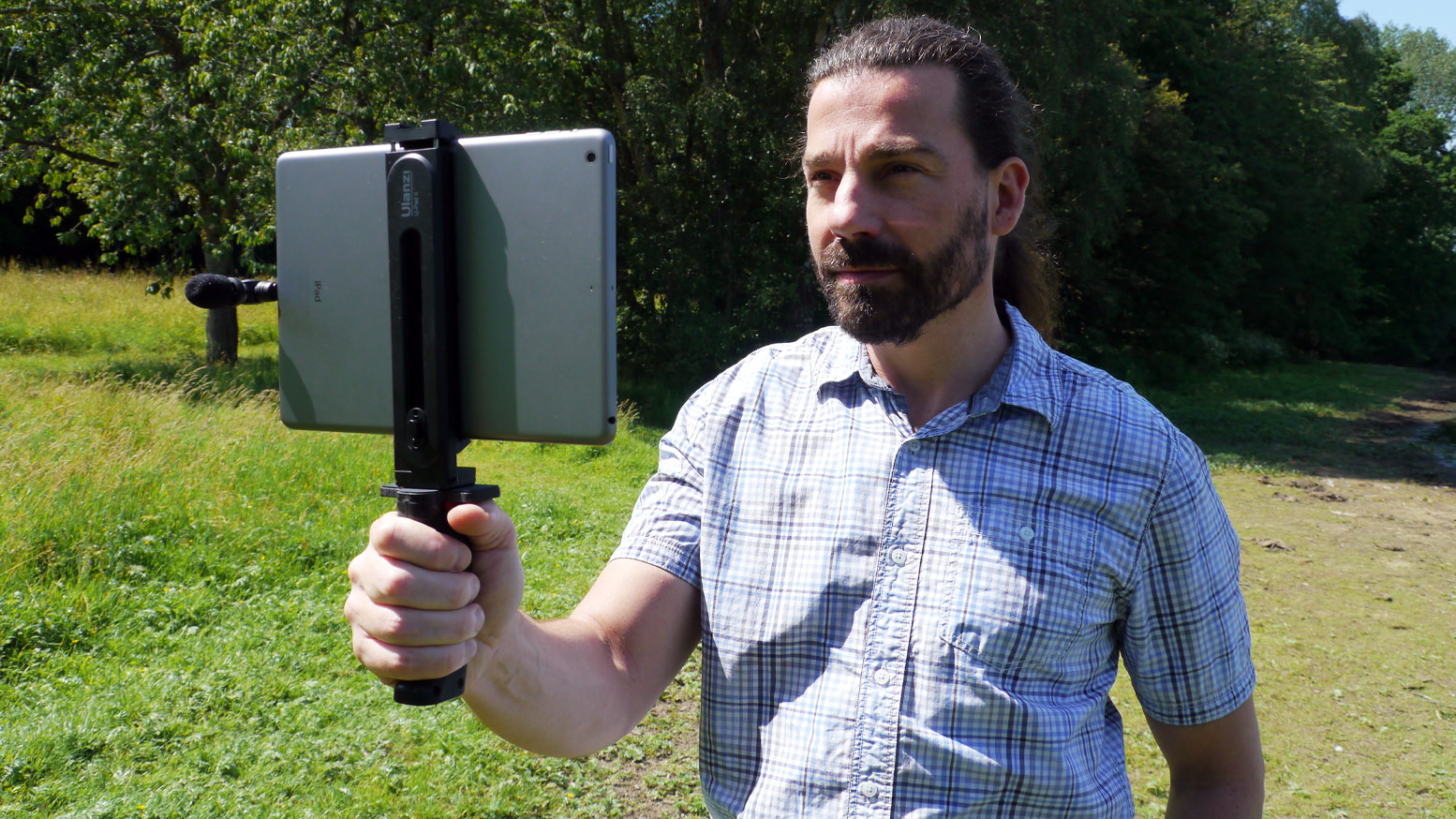 With a built-in ¼ inch screw, they easily attach to tripod adapters, instantly converting your setup into a stabilised recording system. Despite their minimalistic design, DSLR pistol grips offer a noticeable improvement in video stability.
Price: $9.95 £8.00 €9.00

MegaMount Stabiliser for iPad Pro: Unleash the Power
For those wielding the iPad Pro 12.9″, the MegaMount Stabiliser offers a tailored solution. This rugged case is designed specifically for the iPad Pro 12.9″ and features a swing-out handle system that enables shake-free, professional-quality videos and images.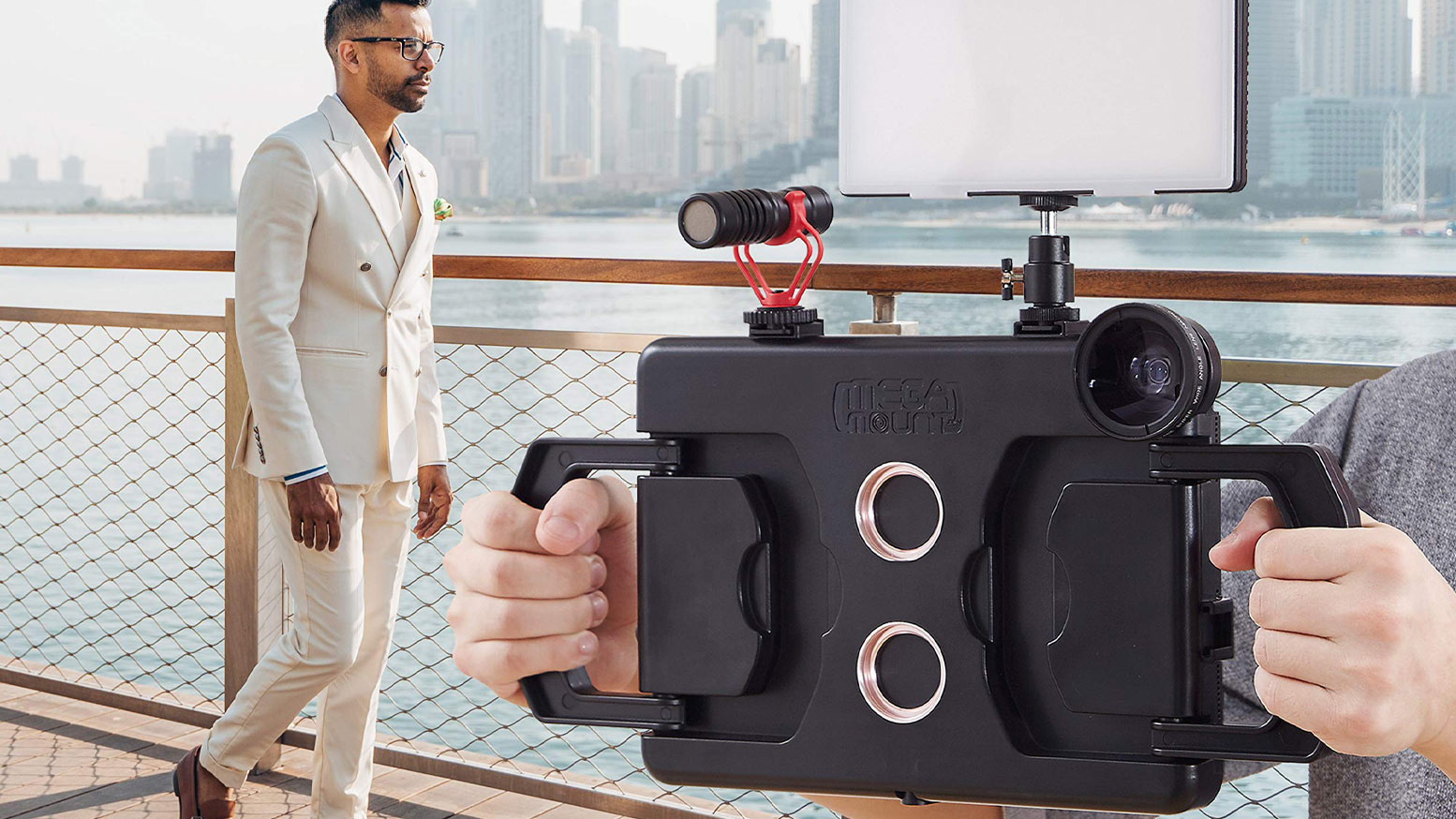 Constructed from durable ABS material, the MegaMount not only provides protection but also offers the flexibility to attach various accessories such as lenses, lights, and microphones. This stabiliser case truly unlocks the potential of your iPad Pro, allowing you to create high-quality content on the go.
Price: $69.00 £55.00 €50.00

iOgrapher Multi Pro Case: Your Portable Production Studio
The iOgrapher Multi Pro Case is a versatile filmmaking tool that can transform your iPad into a portable video production studio. With dual handles for stability and four cold shoe mounts for accessories like lights and microphones, this case takes your video production capabilities to the next level.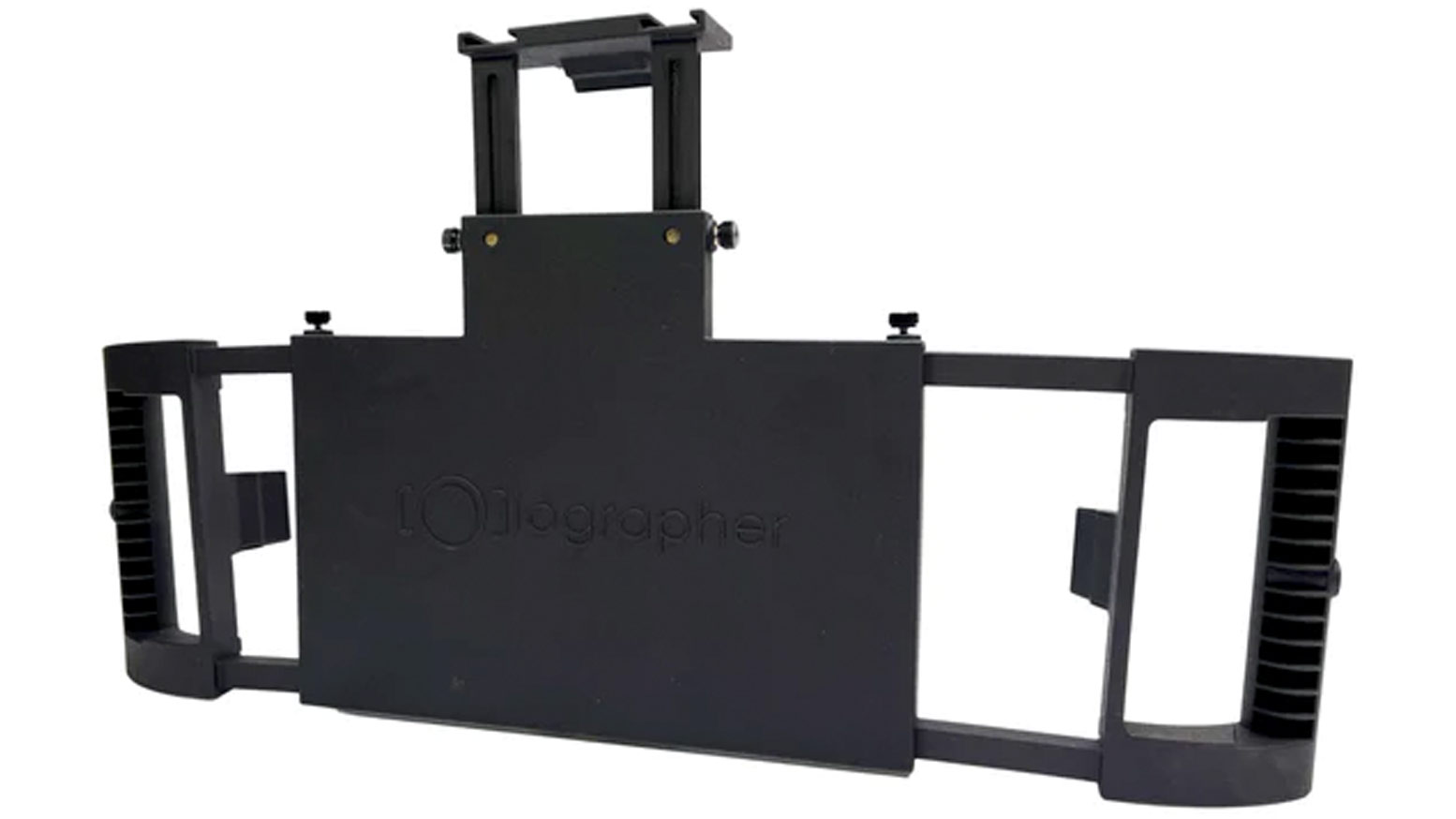 The additional 1/4 20 thread on the handles allows for even more accessory attachments, while the 1/4 20 tripod mount area ensures steady shooting when mounted on a tripod. Whether you're shooting a short film or a vlog, the iOgrapher Multi Pro Case provides the tools for professional-quality videos.
Price: $129.00 £101.00 €118.00

Melamount Video Stabiliser Pro: Professional-Grade Stabilisation
Tailored for the iPad Air, the Melamount Video Stabiliser Pro offers not only robust protection but also the versatility needed for top-notch video creation. Its swing-out handles provide stability during handheld recording, making shaky footage a thing of the past.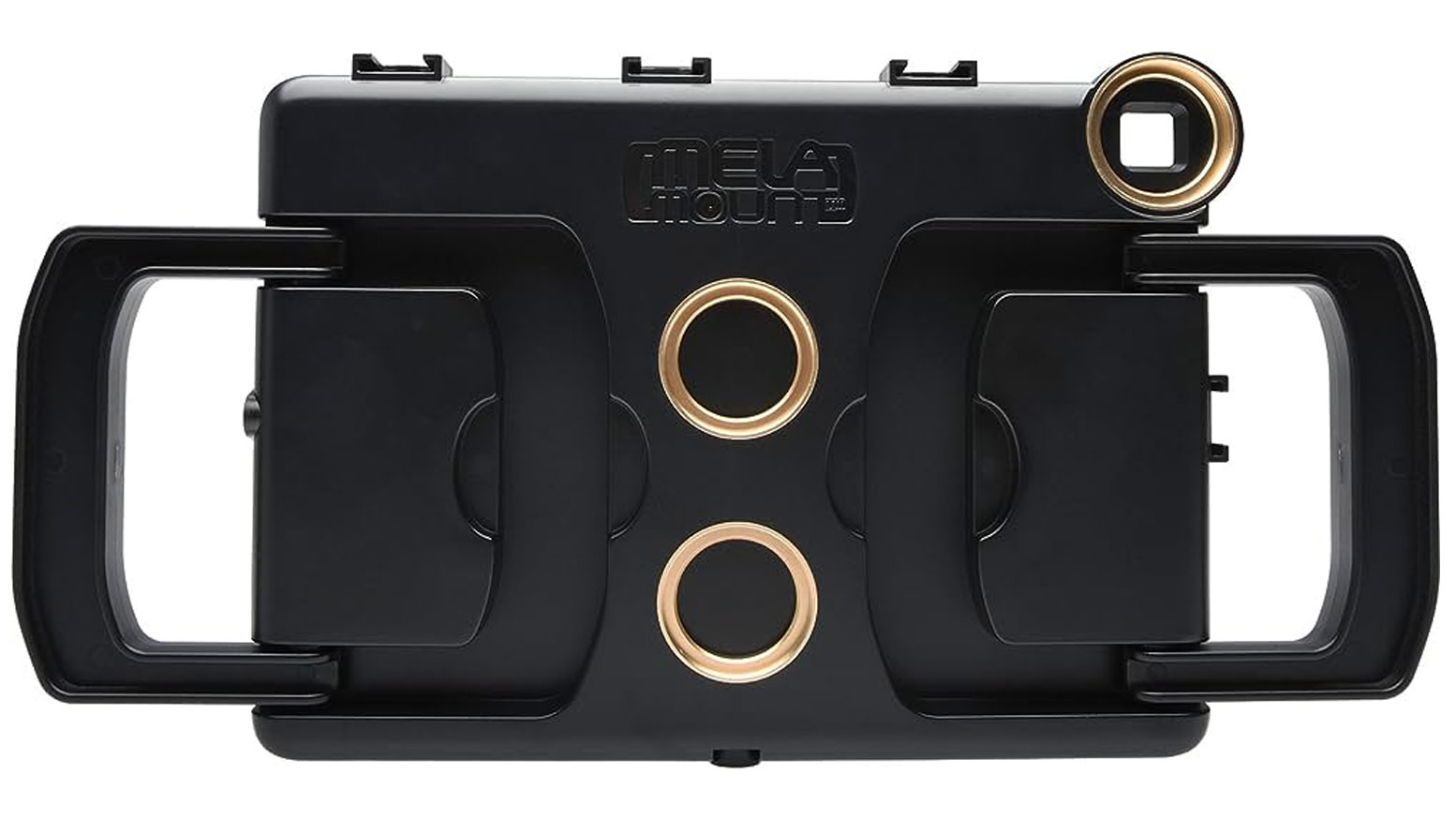 The built-in 37mm lens mount allows for creative possibilities with auxiliary lenses, and the four shoe mounts enable the attachment of accessories to enhance audio and lighting quality. With tripod sockets, bubble levels, and horizontal/vertical recording support, the Melamount case equips you for high-quality videos in any scenario.
Price: $39.95 £31.00 €36.00

iOgrapher Filmmaking Case for iPad Mini: Compact and Effective
Even the iPad Mini can benefit from stabilisation, and the iOgrapher iPad Mini Case offers just that. With ergonomic handles for stability and the ability to attach 37mm lenses, this lightweight case transforms your iPad Mini into a video-making powerhouse.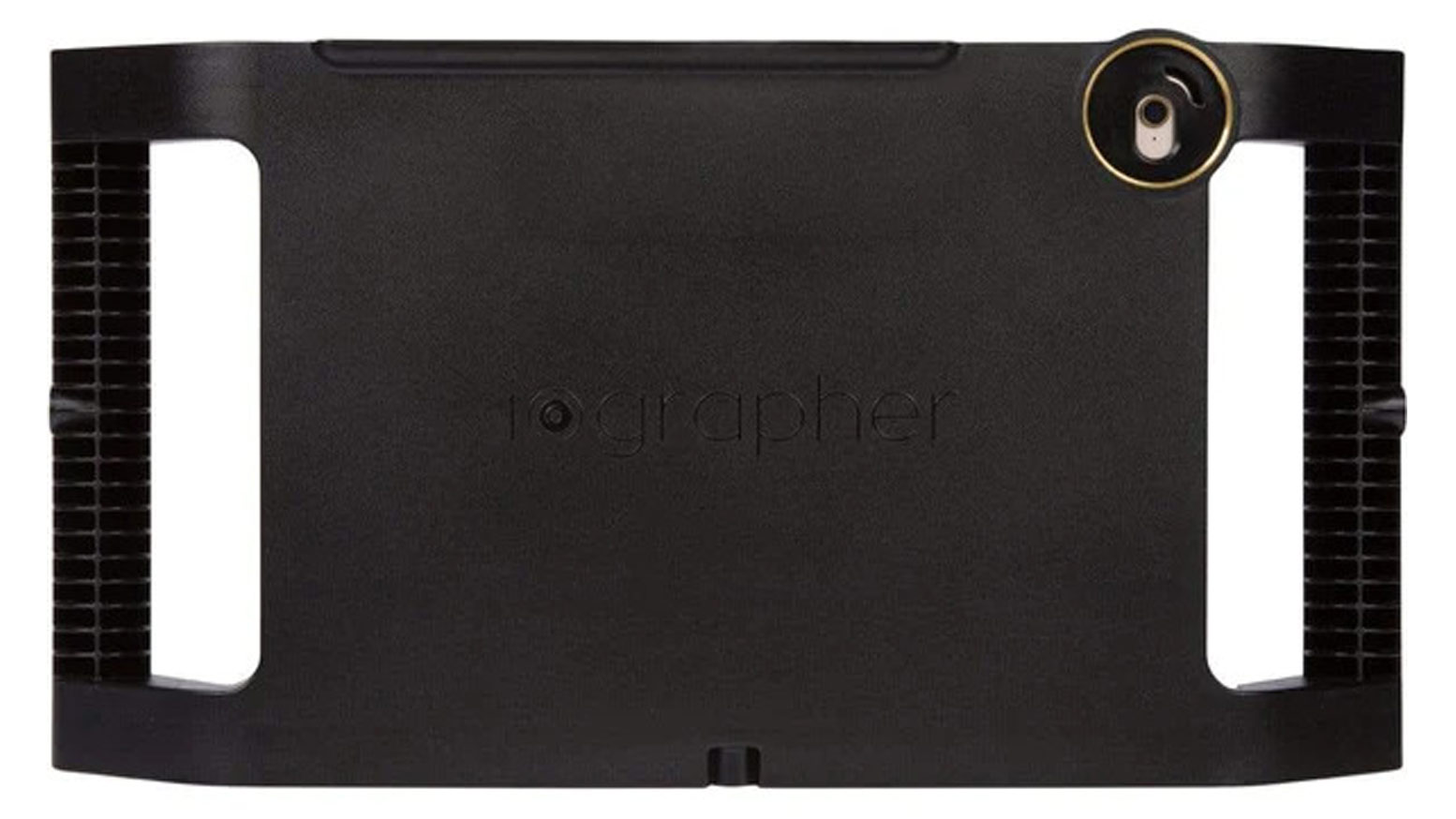 The case's durability ensures it can withstand intensive use, and the easy-in/easy-out clip system ensures a secure fit for your iPad Mini.
Price: $59.99 £47.00 €55.00

Conclusion
When it comes to creating professional-quality videos with your iPad, stabilisation is key. With the range of stabiliser cases available, you can find the perfect fit for your iPad model and shooting style. Say goodbye to shaky footage and hello to smooth, engaging videos that captivate your audience.
So, whether you're a content creator on a budget or a filmmaker aiming for excellence, investing in an iPad stabiliser case is a step toward elevating your video production game.
Other Popular posts like this:
Capture cinematic brilliance on your smartphone: Introducing Moment T-Series lenses
Lights, Camera, Action: How to Ignite Creativity in Smartphone Filmmaking!
Is Mcpro24fps the best video camera app for Android Smartphones?