What are the best Smartphones for filmmaking?
If you want to make movies with a Smartphone there are plenty of choices available. Camera development, data storage, processor speed and video making apps have all seen great improvement over the last few years. Film directors like Steven Soderbergh have made entire movies with the iPhone and many other filmmakers are now embracing what the Smartphone has to offer. With so many Smartphones available it can be difficult to choose one for filmmaking. To help with your decision here are some of the top Smartphones available for your moviemaking needs.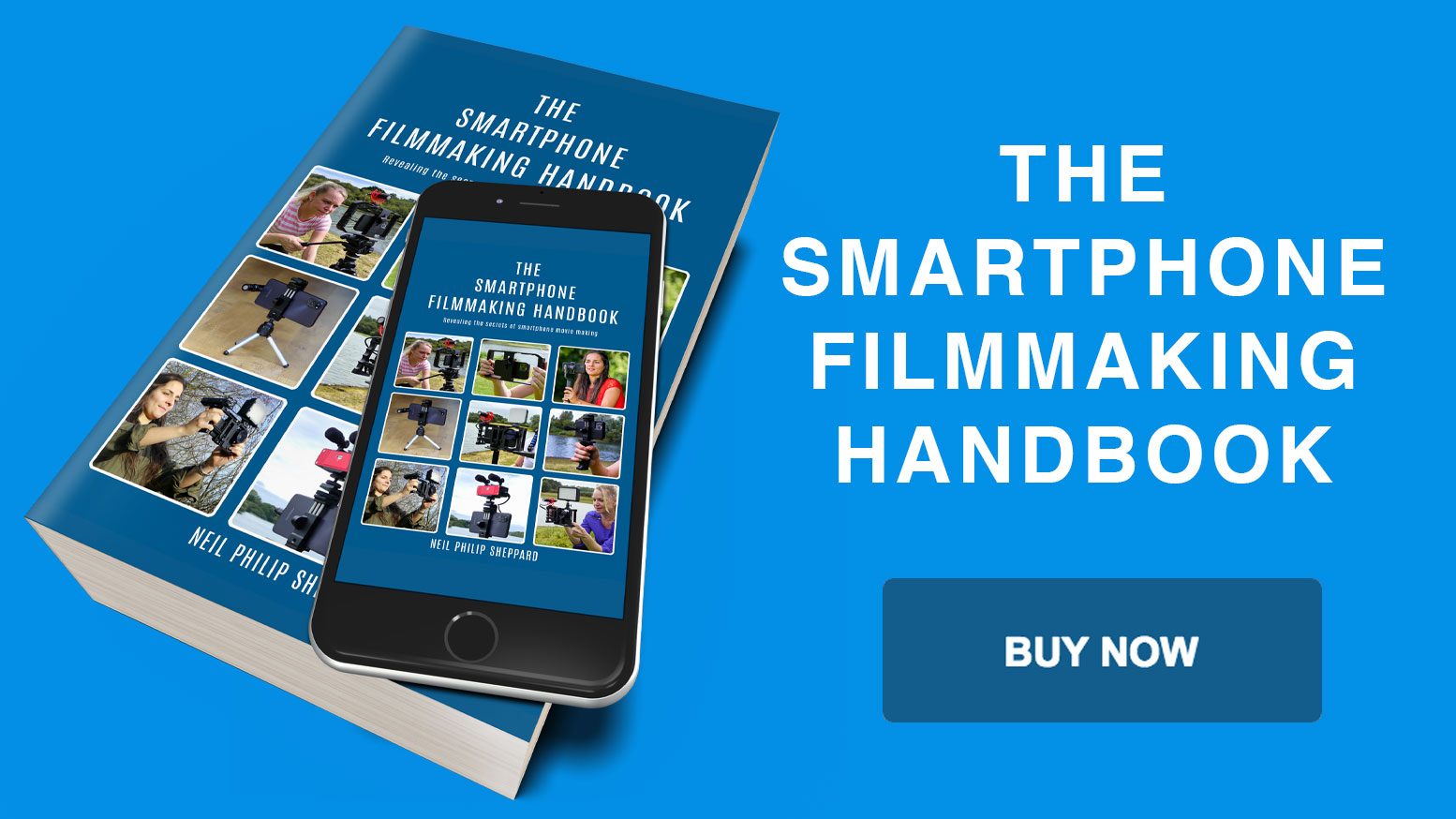 This content uses referral links. Read my ethics policy for more info.
Apple iPhone 11 Pro
With the release of the iPhone 11 Pro Apple has promised to give filmmakers a Smartphone that fulfils all their wishes for creative moviemaking. It now supports three cameras that include a 12mp 26mm f1.8 wide-angle, a 52mm f2.8 2x telephoto and a super-wide 13mm f2.4 lens.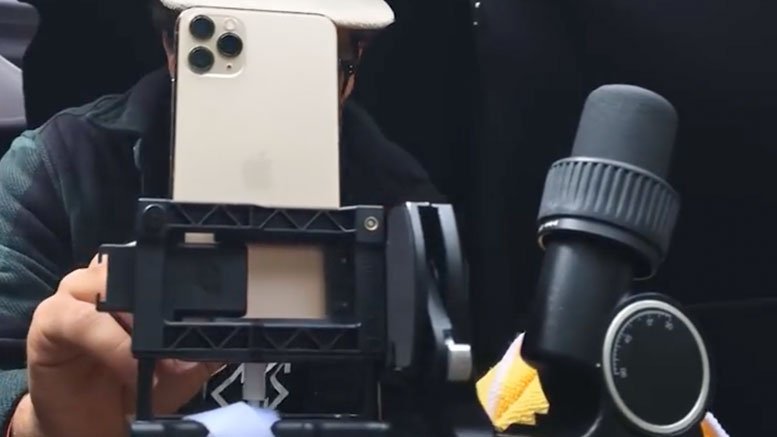 A built in optical zoom will provide smooth zooming between these lenses without a loss of image quality. It also offers superb 4K powered by Apple's new A13 bionic chip processor. There are also loads of great apps available like Filmic Pro to turn it into a moviemaking powerhouse.
Screen size: 5.8-inch
Dimensions: 144 x 71.4 x 8.1mm
Resolution: 2436 x 1125
OS: iOS 13
CPU: A13 Bionic
Storage: 64/256/512GB
Battery: 4 hours longer than XS
Rear camera: 12MP, 12MP, 12MP
Front camera: 12MP
Price: $999.00 £999.00 €999.00

Samsung Galaxy Note S10+
The Galaxy Note S10+ is Samsung's flagship Smartphone and offers: a 16mp ultra wide-angle lens, a 12mp wide-angle lens and a 12mp telephoto lens. So there are plenty of choices for getting a great shot. There is also a 10mp front facing camera if you prefer to take selfies.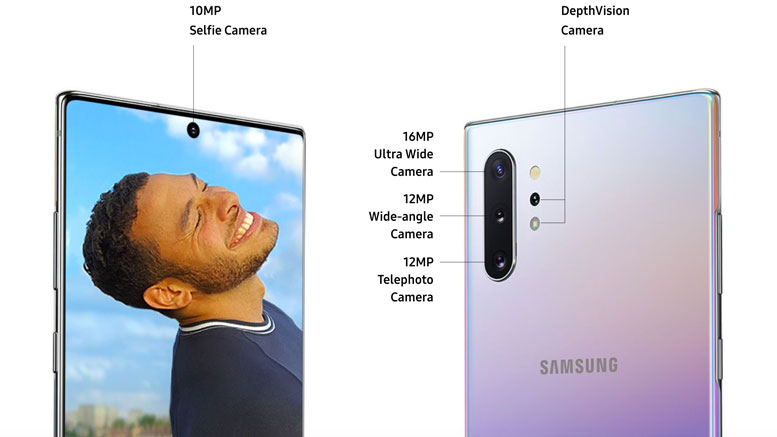 There are two storage choices of 256GB and 512GB so you will have plenty of storage for your video files. However, be aware Samsung have now stopped supporting the 3.5mm headphone/microphone plug so you will now have to use a USB-C microphone or an adaptor for your sound recording needs.
Dimensions: 162.3 x 77.2 x 7.9 mm
Resolution: QHD+
OS: Android 9
Screen size: 6.8-inch
CPU: Octa-core chipset
RAM: 12GB
Storage: 256GB/512GB
Battery: 4,300mAh
Rear camera: 16MP, 12MP, 12MP, VGA
Front camera: 10MP
Price: $980.00 £790.00 €880.00

Xiaomi Pocophone F1
The Xiaomi Pocophone F1 is a full-featured Smartphone with a low price tag that has plenty of creative choices for Smartphone filmmaking. It has a 12mb f1,9 wide-angle rear camera but no second telephoto lens if you want to do close up work.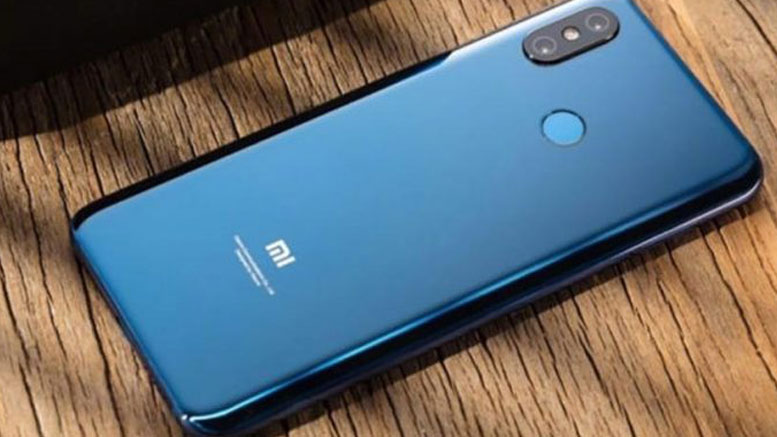 It has a great auto focus for video and effective stabilisation to remove the shake from your shots.
Screen Size: 6.18 inches
Dimensions: 155.5mm x 75.3mm x 8mm
Resolution: Full HD+ (2246×1080)
Aspect Ratio: 18:7:9
OS: Android 8.1 Oreo
CPU: Qualcomm Snapdragon 845
Memory: 6GB to 8GB RAM
Storage: 64GB, 128GB, 256GB
Battery: 4000mAh w/ Qualcomm Quick Charge 3.0
Front Cameras: 20 megapixels (f/2.0)
Rear Cameras: 12 megapixels (f/1.9), 5 megapixels
Price: $295.00 £238.00 €265.00

Pixel 3
Google's Pixel 3 is another fine Smartphone that won't let you down for filmmaking. It has a 12.2mb f1.8 rear camera that also has image stabilisation to remove any unwanted shake. On the front there are two 8mb cameras of which one has a wide-angle lens.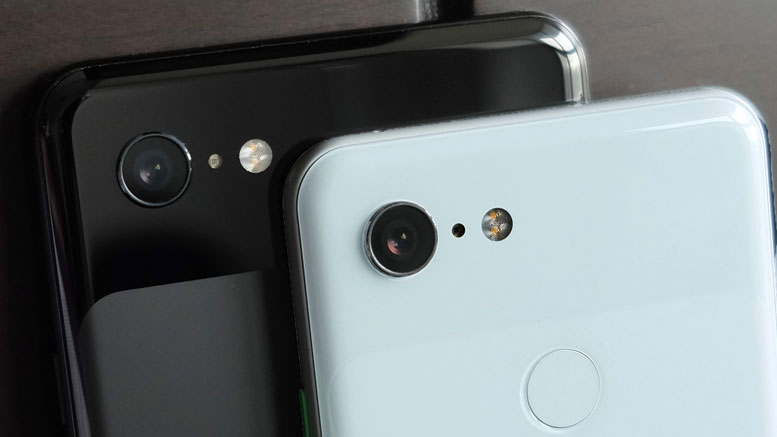 It performs well in low light and preserves fine detail. It also has a dedicated night sight too. It can shoot in 4K up to 30 frames per second, but not 60 frames a second if you need to do slow motion shots.
Screen Size: 5.5″ P-OLED
Dimensions: 145.6 x 68.2 x 7.9 mm
Resolution: 2160x1080px resolution
Aspect Ratio: 18:9 (2:1)
OS: Android 9.0 Pie
CUP: Qualcomm Snapdragon 845
Memory: 4GB of RAM
Storage: 64/128GB of storage
Battery: 2,915mAh Li-Ion
Front camera: 8MP, 8MP
Rear camera: 12.2MP
Price: $476.00 £385.00 €428.00

Huawei P20 Pro
The Huawei P20 Pro comes with a triple camera found at its rear. It combines a 40mb RGB f1.8, a 20mb f1.6 monochrome and an 8mb sensor which includes optical zoom to form a three-camera setup. Even the front camera has a 24mb sensor.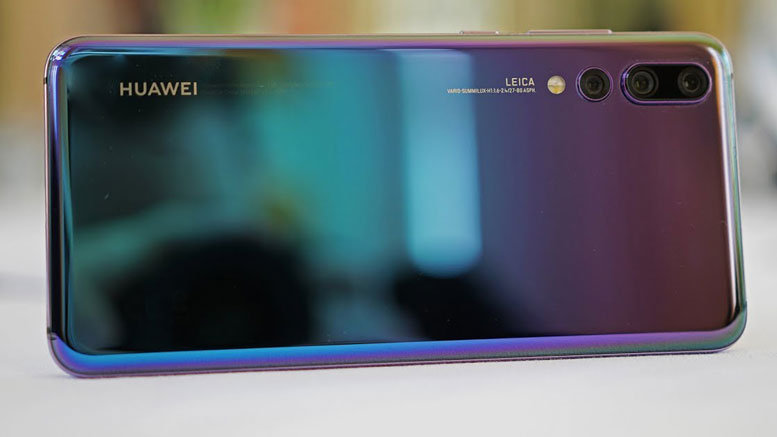 It also includes great image stabilisation, which Huawei calls AIS and is a mix of optical stabilisation and electronic image technology. The built-in camera app has a pro set-up, which will unlock all the manual features of the camera so you can take control the exposure and focus.
Screen size: 6.1-inch
Dimensions: 155 x 73.9 x 7.8mm
Resolution: 1080 x 2240
OS: Android 8.1
CPU: Kirin 970
RAM: 6GB
Storage: 128GB
Battery: 4,000mAh
Rear camera: 40MP, 20MP, 8MP
Front camera: 24MP
Price: $265.00 £214.00 €238.00

Popular Posts Like This:
What is the best budget iPhone filmmaking kit?
What is the best budget Smartphone filmmaking equipment?
iPhone Filmmakers Guide – Must-Have Camera Accessories
iPhones, iPads, accessories and apps for filmmaking
7 Essential Smartphone Filmmaking Accessories