IndieVice Camcorder Mount for Smartphone
At Smartphone Film Pro I am always on the look out for new technology to help Smartphone film-makers. When I came across the IndieVice I was immediately taken by its striking design. The idea is simple. What would happen if you could give you Smartphone all the controls and handling of a camcorder?
The IndieVice does just that. Its innovative design is made from high impact, ultra light plastic with an ergonomic design. You slip you Smartphone into the front of the body which then gives it the functions of a camcorder. It looks a bit like one too.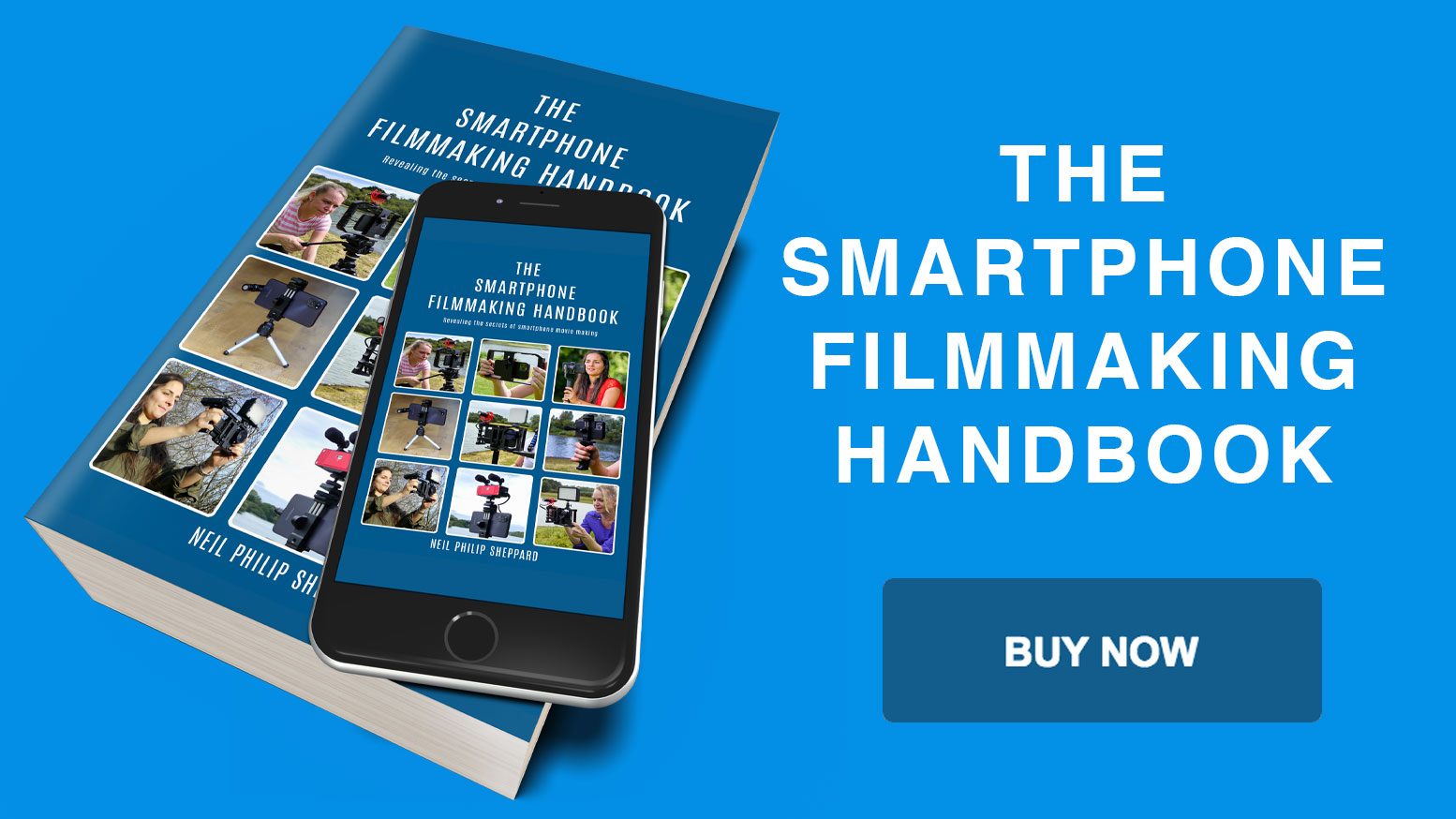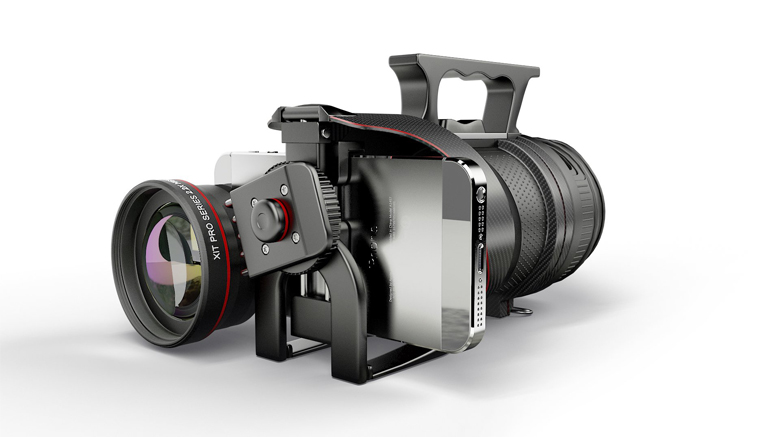 Fits Any Smartphone
The IndieVice will fit most Smartphone designs into its body whether it's Android, Windows or iphone. Not only does the design use the Smartphone as a camera the IndieVice will also act as a viewfinder which will magnify the display from your Smartphone to an eye piece at the rear. This view finder has an adjustment wheel to correct the focus and copies the viewfinders you find on pro video cameras. This view finder will also swivel around so you can still get access to a Smartphone's on screen controls.
The front of the IndieVice has an adjustable platform which allows you to mount different lenses. You can attach zoom, macro, and fisheye lenses with a 52mm or 37mm lens mount. You can even get a depth of field adaptor that will allow you to mount SLR lens.
IndieVice Works with GoPro
Another feature is that you can mount a GoPro to the front of the IndieVice and connect it by wifi to your Smartphone. This means the GoPro becomes the lens and recorder while the Smartphone becomes the viewer which you can also control the GoPro.
The IndieVice connects by Bluetooth to give manual control of your Smartphone. This gives you control of the rocker switch which lets you zoom in and out and start or stop recording on your Smartphone. This means you can access the most basic functions on your Smartphone without the need to touch the screen.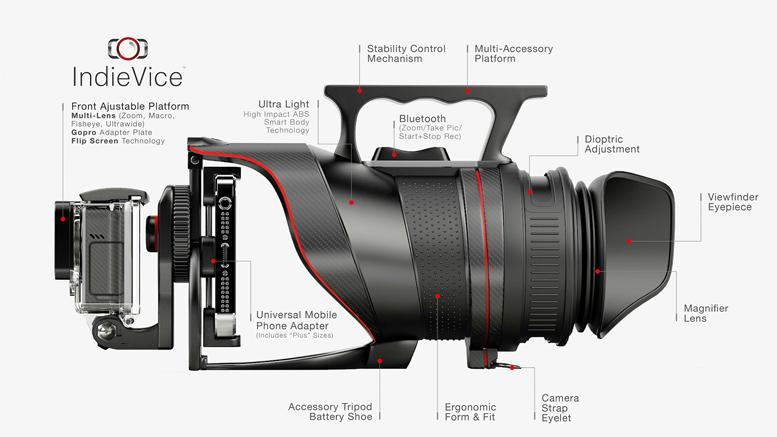 Add Accessories
The IndieVice also has the ability to add accessories. The mounts allow for you to add lights, microphones, battery packs or another Smartphone as a second screen. At the bottom of the IndieVice is a ¼ inch screw mount so you can also attach it to tripods or stabilizers.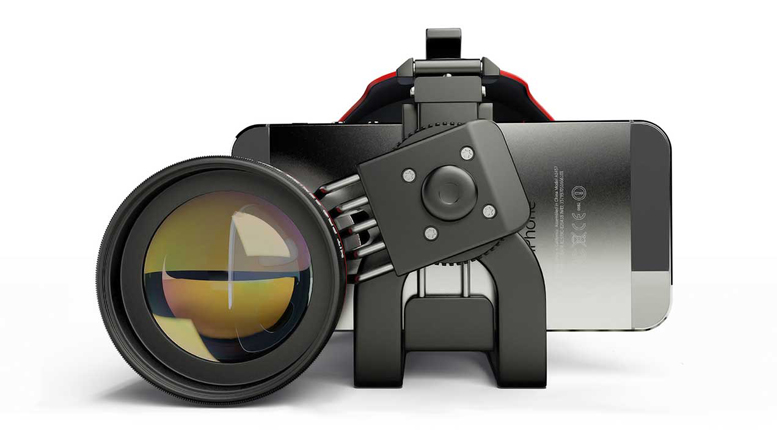 As a design the IndieVice is an excellent idea and if a Smartphone is your only camera it is a worthwhile accessory to your film-making kit. However I would say that if I had to go to the trouble of carrying such a device around I may as well have a proper camcorder. The point of filming on a Smartphone is you don't have to carry bulky equipment. That said it is a brilliant design and worth your attention.

Other Popular posts like this:
What are the best 5 hand-held gimbals for Smartphones?
Top 10 Best 3 Axis Gimbal for smartphone & GoPro in 2018
Best Smartphone Gimbal of 2018