The Ultimate Guide to iPhone USB-C Microphones!
In 2023, the iPhone made the shift to USB-C, bidding farewell to the trusty Lightning port that had been a staple since 2012. If you've upgraded to a new USB-C iPhone, or if you're eyeing one, you might be in the market for compatible microphones. Fear not, we've got you covered. While the selection of USB-C microphones isn't vast just yet, there are some stellar options available to meet your audio recording needs.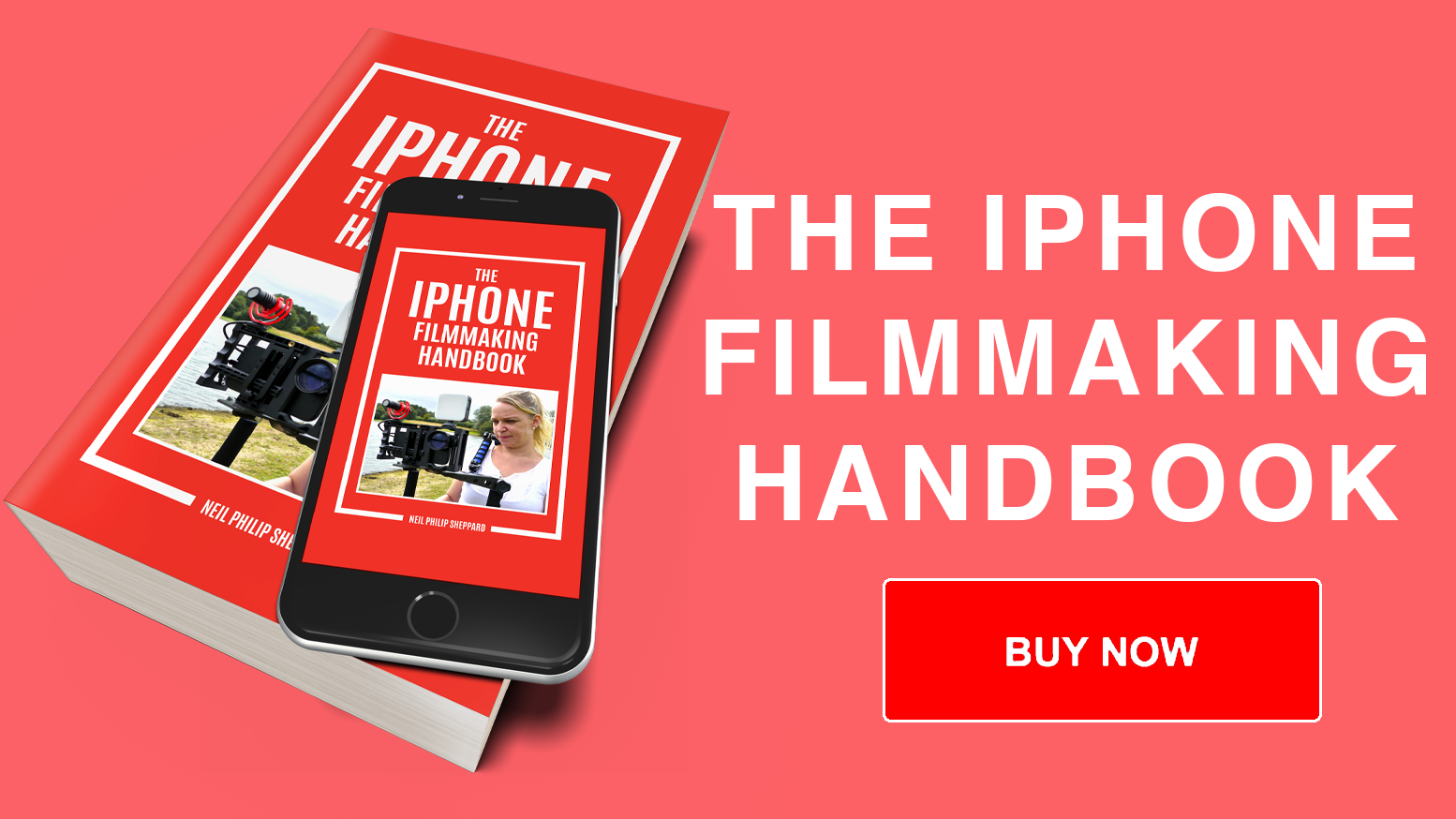 Adapting to the New Standard
Given that USB-C microphones were a bit slow to hit the market after the port's introduction in mid-2014, you might be wondering about alternatives. One workaround is to snag a 3.5mm to USB-C adapter, which allows you to use your existing 3.5mm microphones for video production. It's not a perfect solution, but it'll do the job in a pinch.
Boya BY-M3 Lavalier Microphone
For an affordable lavalier microphone compatible with your USB-C iPhone, the Boya BY-M3 is a strong contender. If you're already familiar with the Boya BY-M1 Pro, you'll find the BY-M3 similar in performance. With a resolution of up to 24-bit/48kHz and a frequency response range of 20 Hz to 20 kHz, it captures clear and high-quality sound recordings.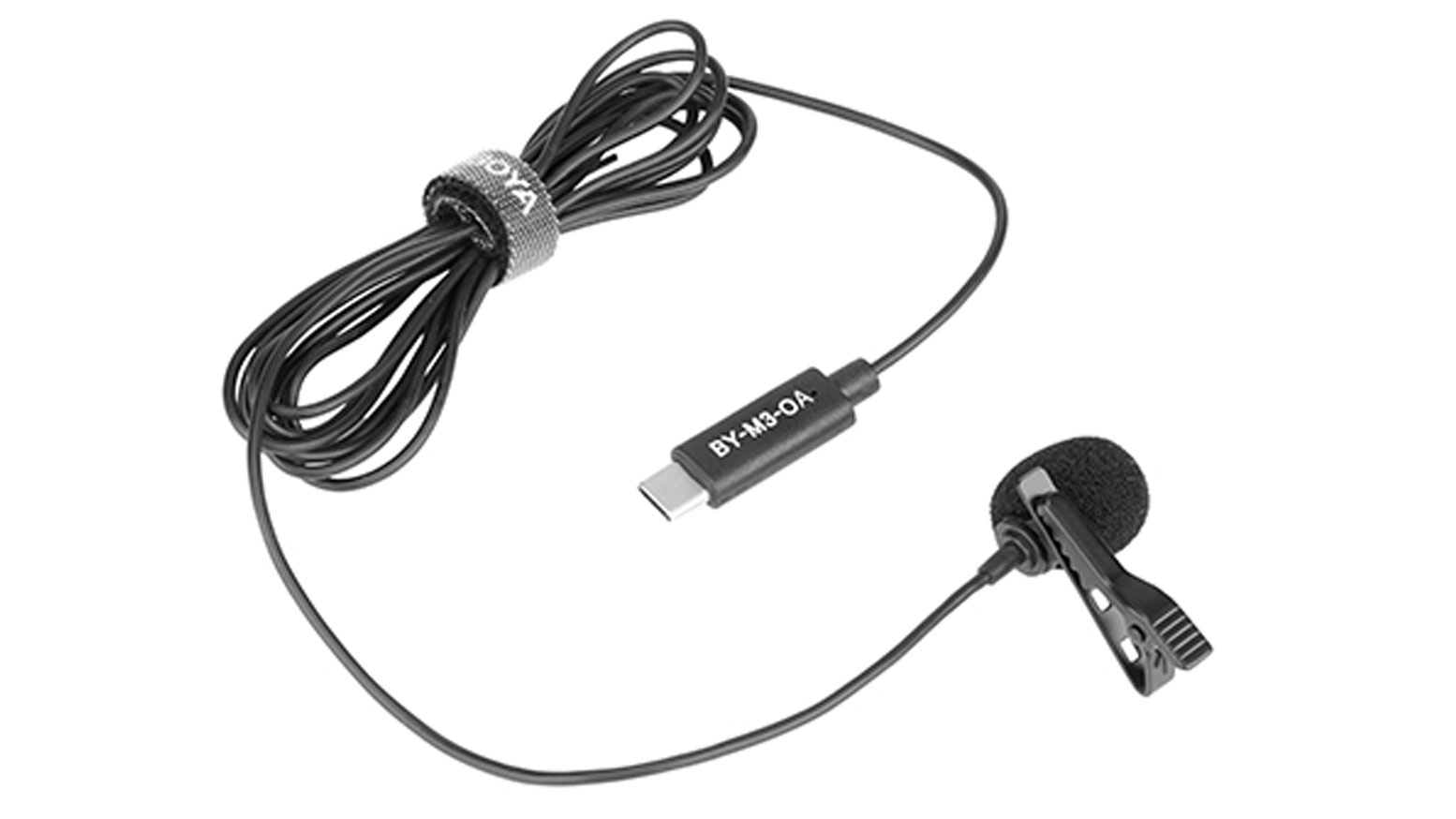 Its omnidirectional nature makes it ideal for interviews and documentaries. With a sensitivity of -42/-3dB and a gain range of 0-3dB, it provides reliable audio levels. Just make sure your iPhone can supply enough power.

Saramonic LavMicro UC Lavalier Microphone
Designed specifically for video interviews on iPhones with a USB-C port, the Saramonic LavMicro UC is a stellar choice. Its stereo recording capability broadens your audio capture range. With a frequency response range of 30 to 20000 Hz and the ability to record in 24-bit/48kHz resolution, it guarantees high-quality audio recordings.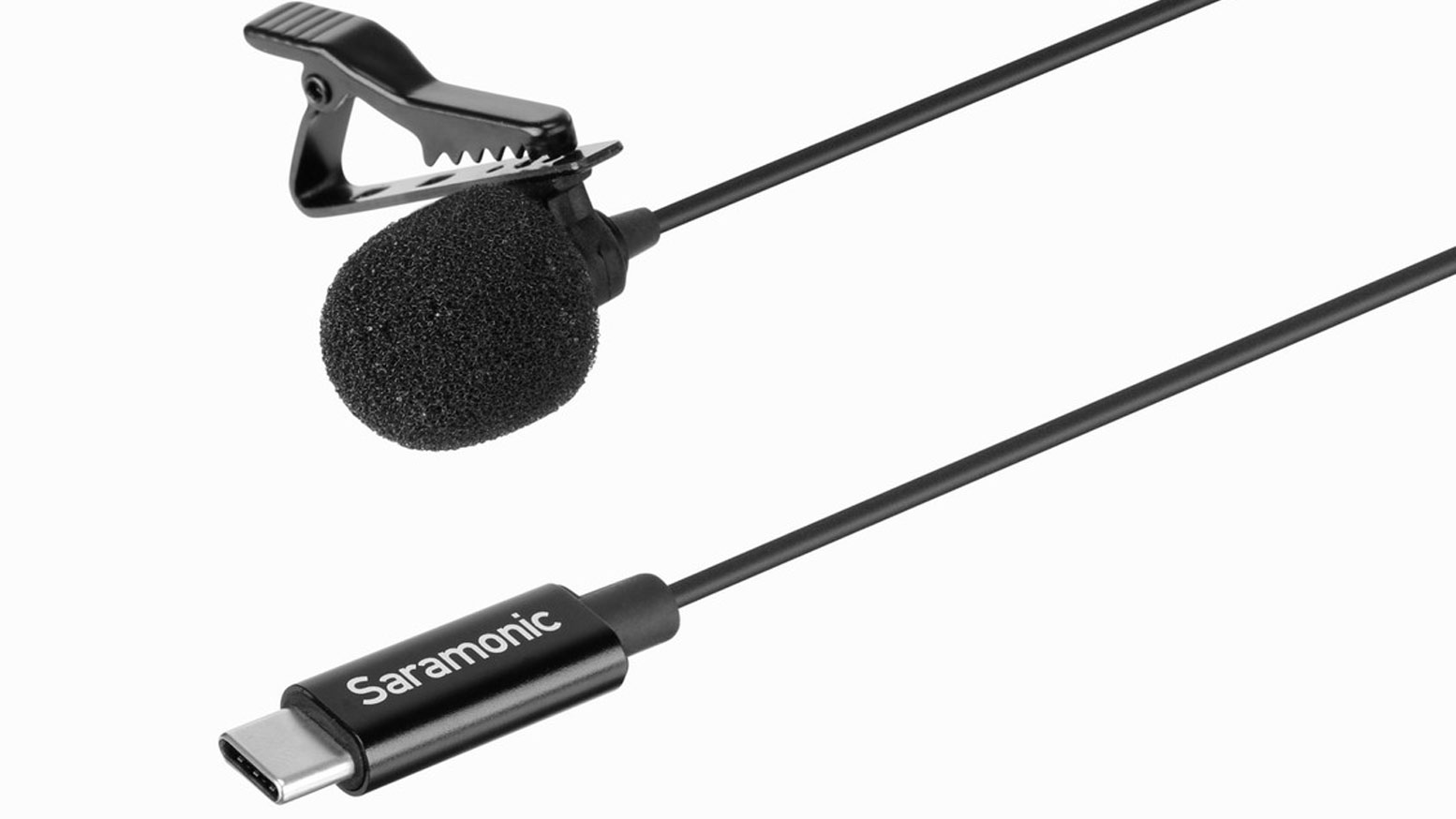 A sensitivity of -42+/-3dB ensures it captures a wide range of sound sources. Plus, it draws power directly from your iPhone, eliminating the need for extra batteries.

Rode VideoMic Me-C
The Rode VideoMic Me-C, akin to its predecessor but with a USB-C connector, is ideal for iPhones sporting a USB-C port. It offers flexibility in mounting, making it perfect for vlogs or situations where you're addressing the camera.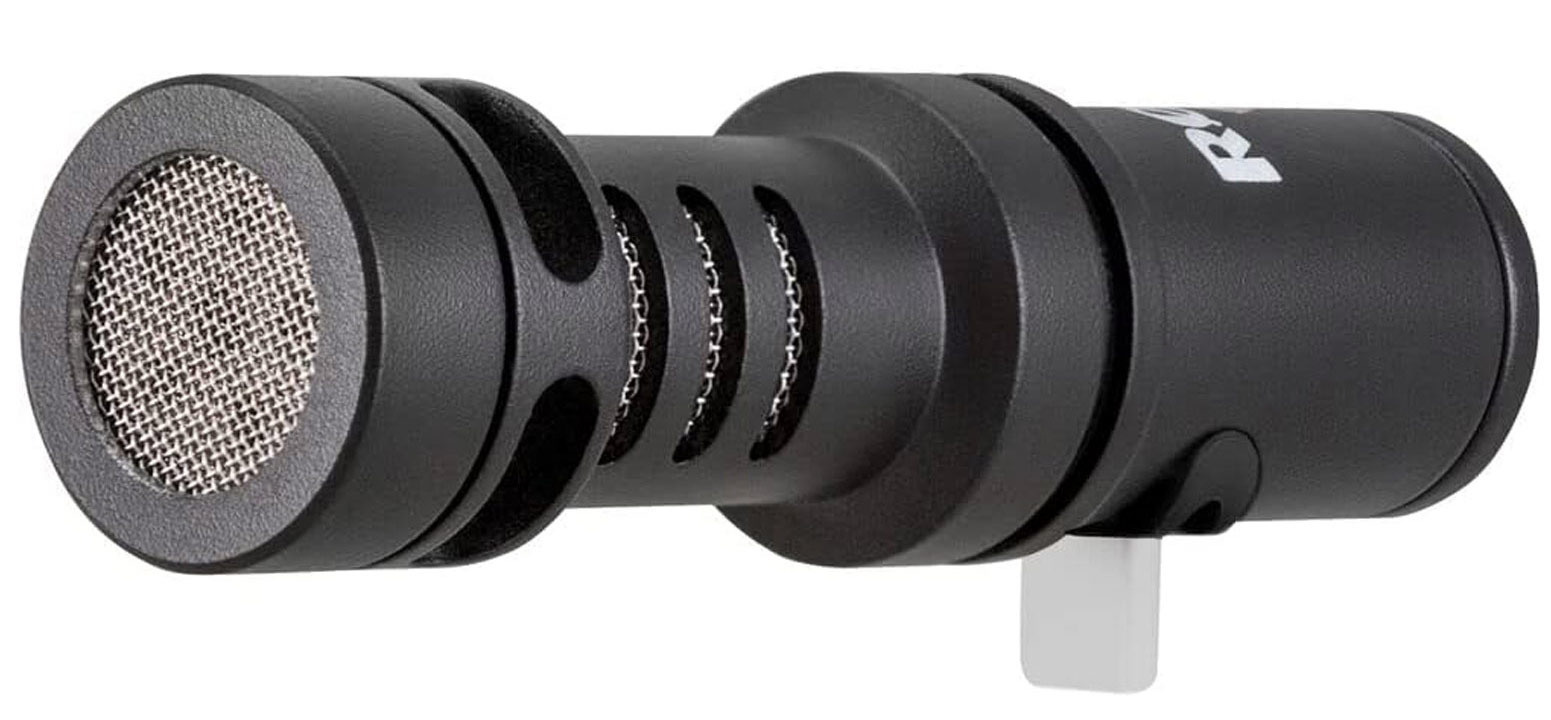 The directional cardioid polar pattern focuses on sound directly in front, minimizing side and rear noise. It draws power from your iPhone, so no extra batteries are needed. It also comes with a windsock accessory for recording outdoors in less-than-ideal weather.

Boya BY-DM100 Condenser Microphone
The Boya BY-DM100 is a stereo condenser microphone that plugs directly into any USB-C iPhone. Using a directional cardioid pickup pattern, it primarily captures sound from the front, reducing unwanted noise from the sides and rear.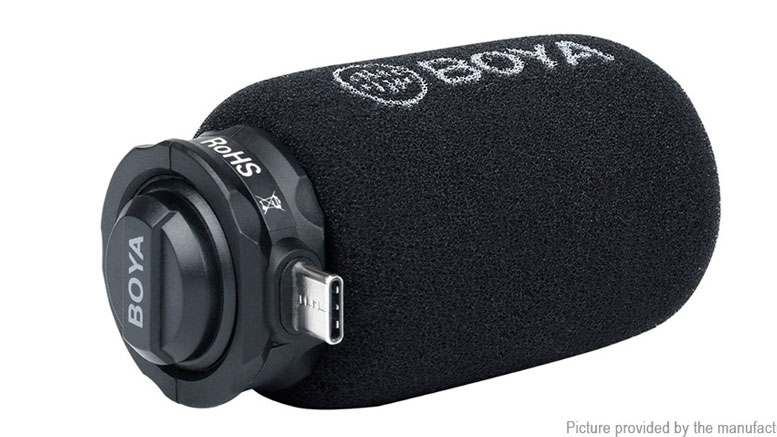 With a frequency response range of 25-20kHz and a sensitivity of -38+/-3dB, it delivers impressive audio performance. Despite its capabilities, it's compact and easy to carry. Like other microphones here, it draws power from your iPhone.

SmartMic+ UC
The Saramonic SmartMic+ UC is a compact directional microphone tailored to capture sound directly in front. Its focused pickup pattern effectively filters out sounds from the sides and rear, ensuring you get only the desired audio. Similar in design and performance to the Boya BY-DM100, it's easy to plug into your iPhone's USB-C port.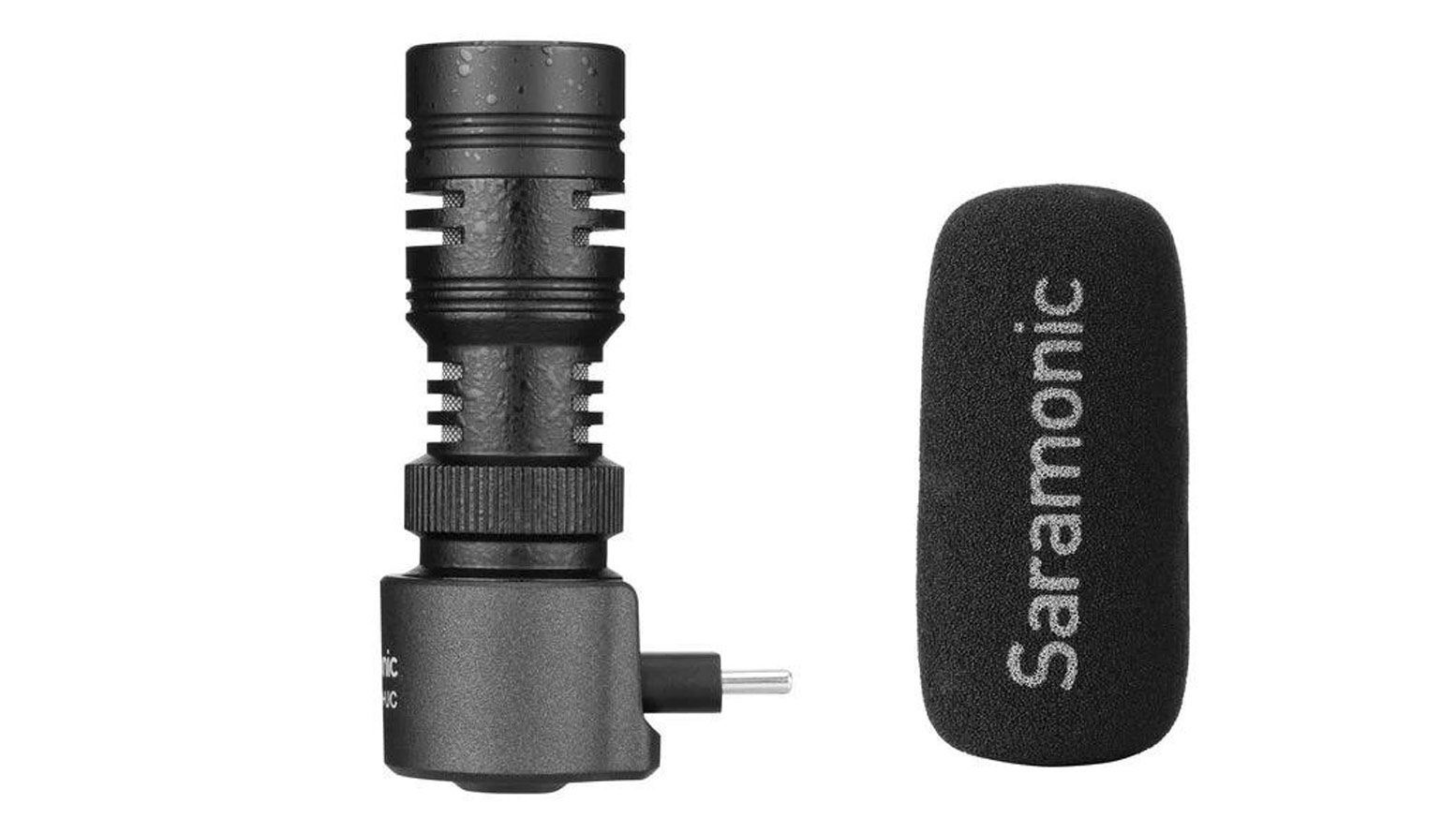 The microphone also draws power directly from your connected iPhone. It boasts a frequency response ranging from 75Hz to 20kHz, guaranteeing clear and vibrant audio recordings.

Zoom Am7
Designed for smartphones with a USB-C port, the Zoom Am7 features two high-quality condenser microphones for exceptional audio capture. Its mid-side stereo mic capsule is rotatable for seamless switching between vertical and horizontal orientations. This technology allows you to adjust the stereo width of your recordings.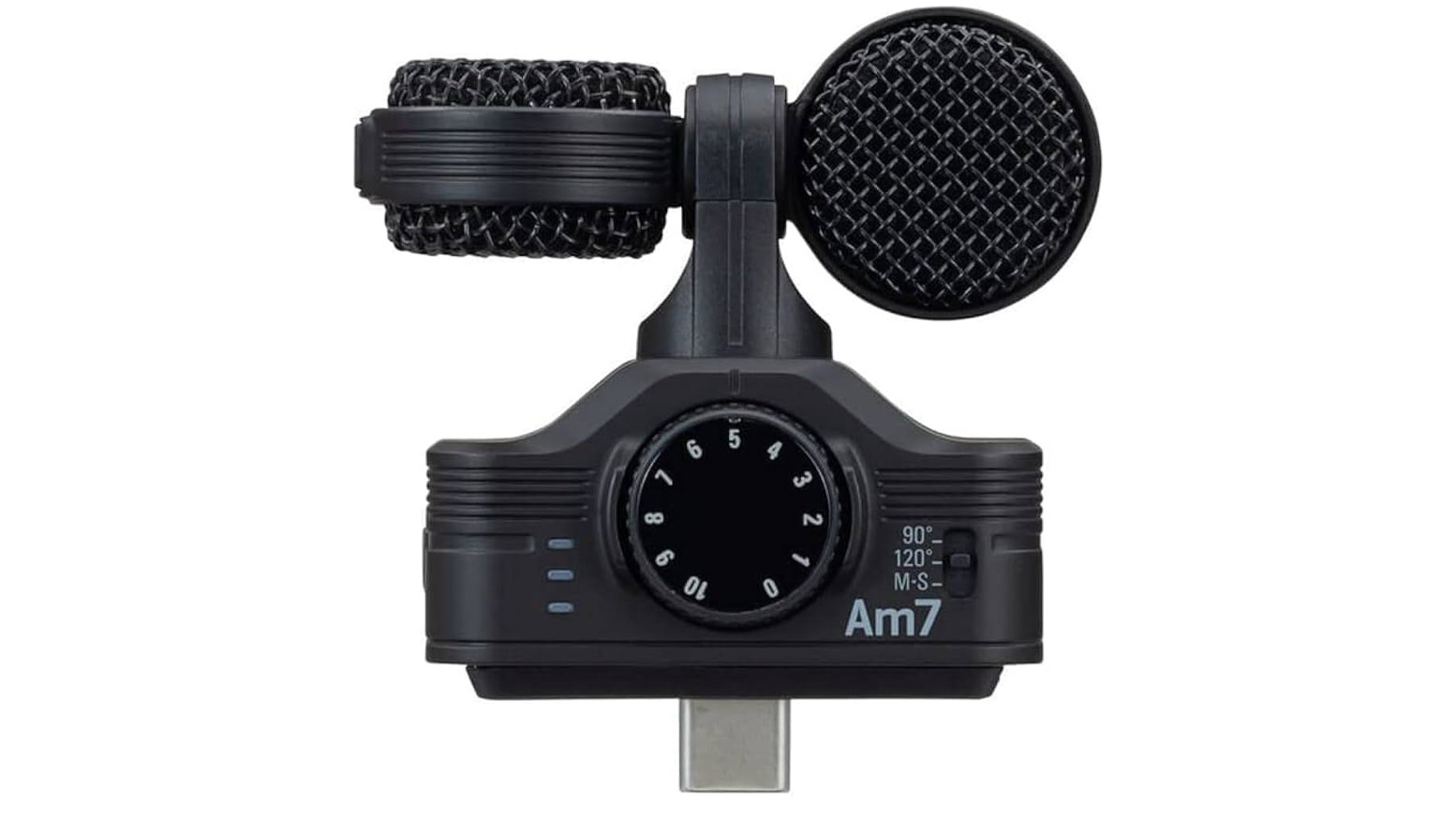 Level controls enable you to fine-tune the input audio gain, ensuring balanced and distortion-free recordings. With versatile design and user-friendly controls, the Zoom Am7 is a reliable choice for high-quality audio on your USB-C iPhone.

Saramonic SR-HM7 UC
The Saramonic SR-HM7 UC is a handheld digital dynamic microphone tailored for location interviews, podcasting, and live sound recordings. It comes with a USB-C cable for easy connection to your iPhone. The microphone also features a 3.5mm headphone socket for real-time audio monitoring while recording.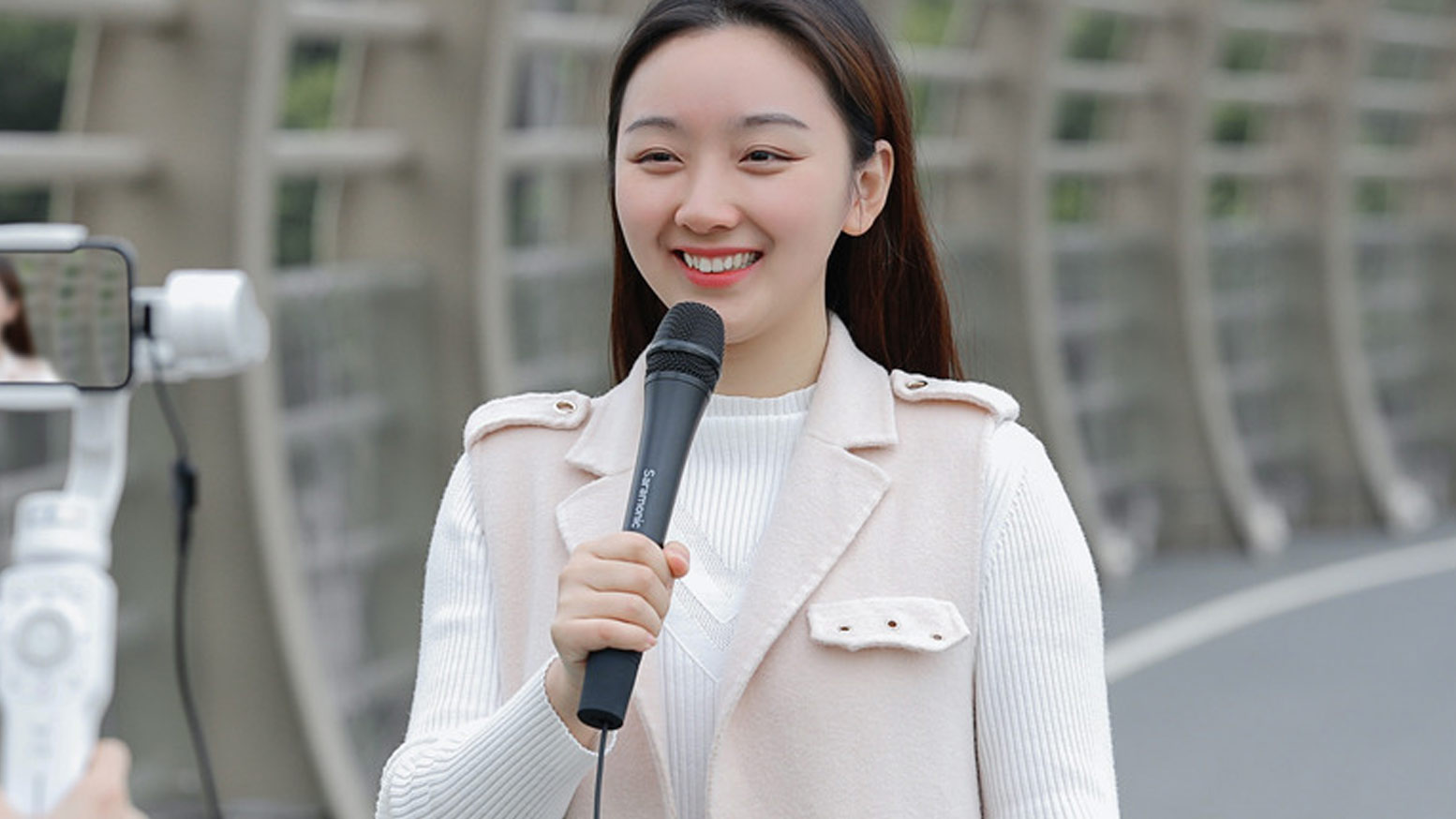 Its ergonomic design ensures a comfortable grip during recording sessions. The microphone's cardioid pickup pattern selectively captures sound from the front while rejecting unwanted noise from the sides and rear. The built-in preamp provides increased gain and improved audio quality.

SmartRig UC
The Saramonic SmartRig UC is a versatile audio adapter allowing you to connect any XLR microphone to your iPhone's USB-C port. It also features a ¼-inch socket for connecting musical instruments like guitars.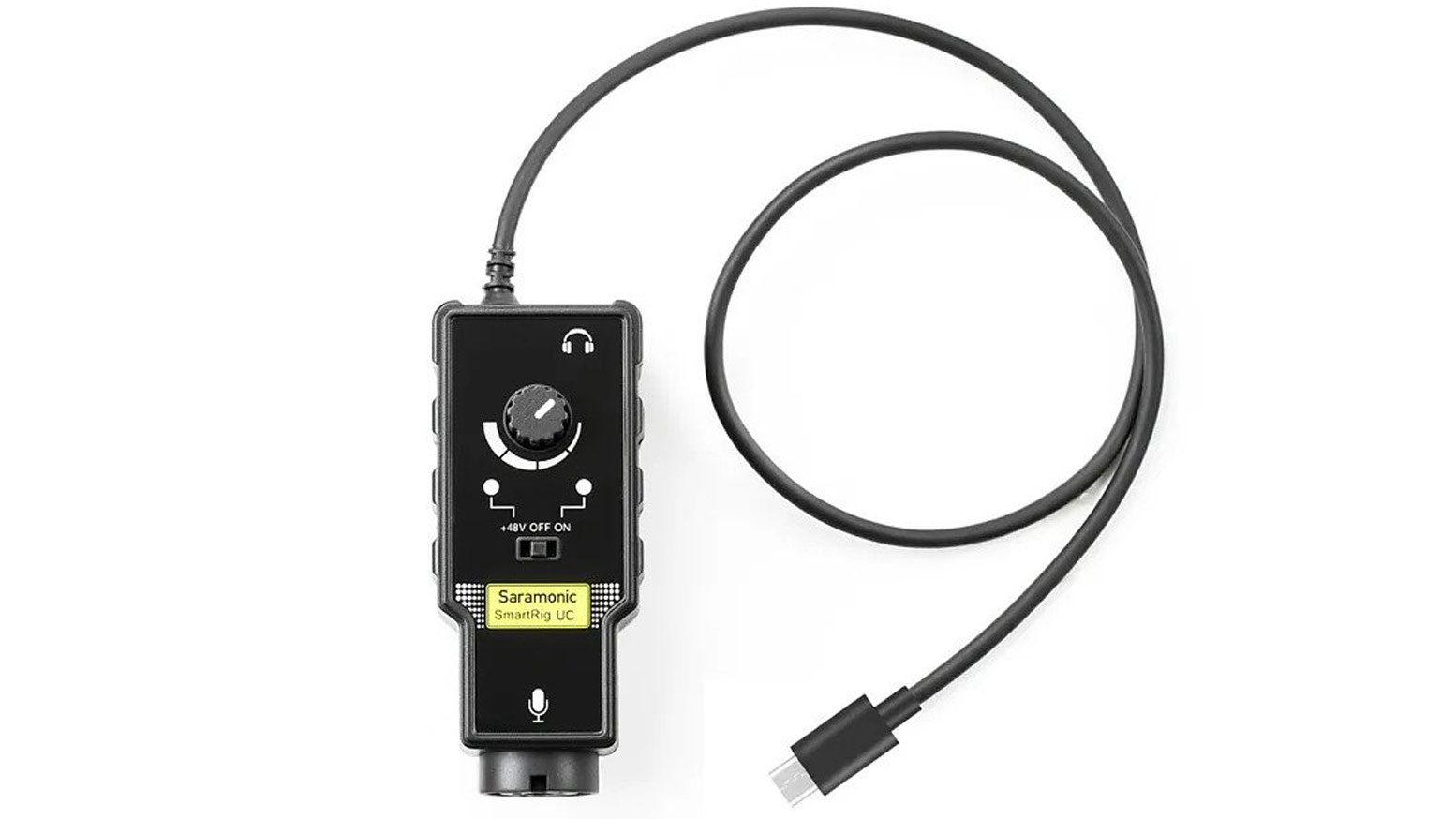 The gain control provides precise level adjustments for your audio recordings. The SmartRig UC is powered by a 9V battery, which also allows it to provide +48V phantom power to compatible microphones.

SmartRig+ UC
The Saramonic SmartRig+ UC is an advanced version of the SmartRig UC, offering two XLR inputs for connecting professional microphones simultaneously.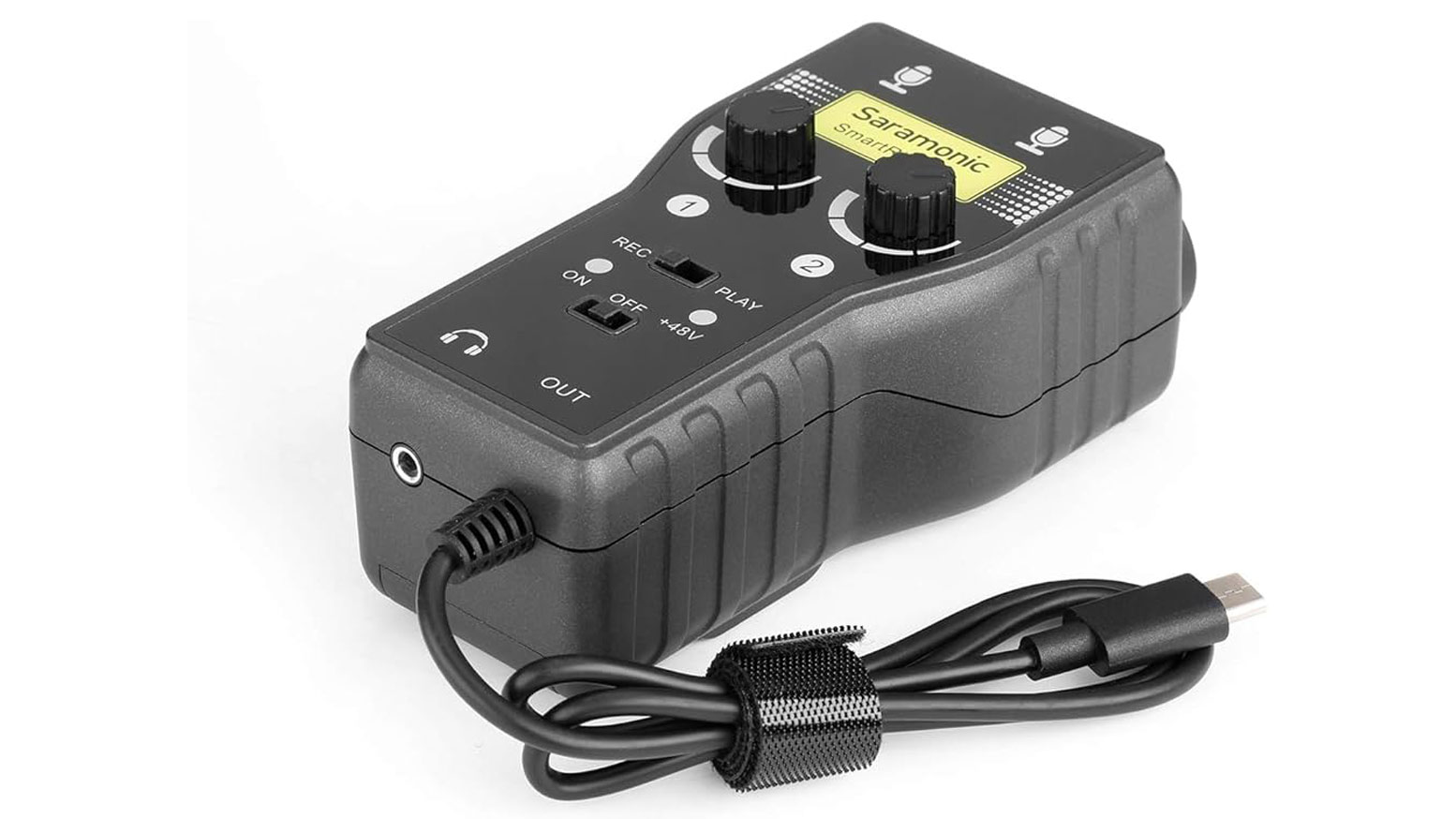 It also features two ¼-inch sockets for musical instruments and two 3.5mm microphone inputs. Gain controls for each channel ensure precise adjustments. Both XLR inputs offer +48V phantom power.

The Bottom Line
In the world of content creation, audio quality is non-negotiable. With iPhone USB-C microphones, you're not just investing in a piece of equipment; you're elevating the quality of your content. From unparalleled clarity to seamless connectivity, these microphones offer a host of benefits that will undoubtedly take your recordings to the next level. Say goodbye to audio woes and hello to a new era of pristine sound. Embrace the future of recording with USB-C microphones for your iPhone. Your audience will thank you.
Other Popular posts like this:
Is Blackmagic Camera the best free video camera app for iPhone?
Unleash Your filmmaking potential with the iPhone 15 Pro and Max
Unveiling the Ultimate iPad Stabiliser Cases: Say Goodbye to Shaky Footage