What are the best video editing apps for iPad?
There is a wide variety of editing apps available for iPads, with some being good and others not worth the hassle of downloading. Certain professional apps may have a steep learning curve. If you're just starting out and still learning the art of editing, you might prefer an editing app with simpler tools.
Once you've mastered that, you can then progress to more advanced features offered by professional editing apps. Regardless of your choice, the ability to edit anywhere is a true revolution that was unheard of just a few years ago.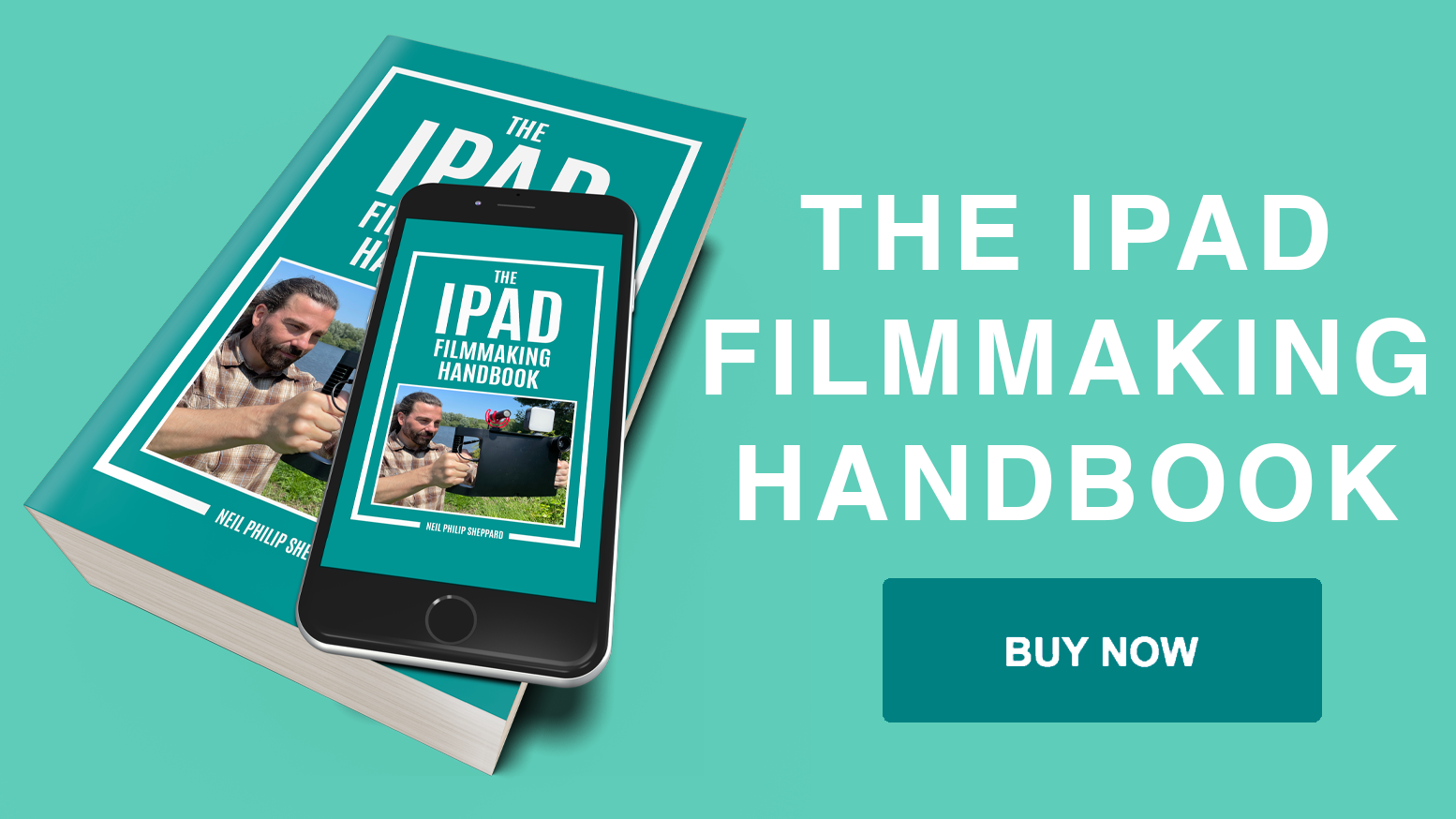 Final Cut Pro
Final Cut Pro for iPad is an impressive app that introduces a new touch interface and intuitive tools to unlock new workflows for video creators. The app offers an all-new jog wheel that makes the editing process easier than ever and enables users to interact with content in completely new ways.
With just a tap of a finger, users can navigate the Magnetic Timeline, move clips, and make fast frame-accurate edits. The immediacy and intuitiveness of Multi-Touch gestures push creativity to new heights.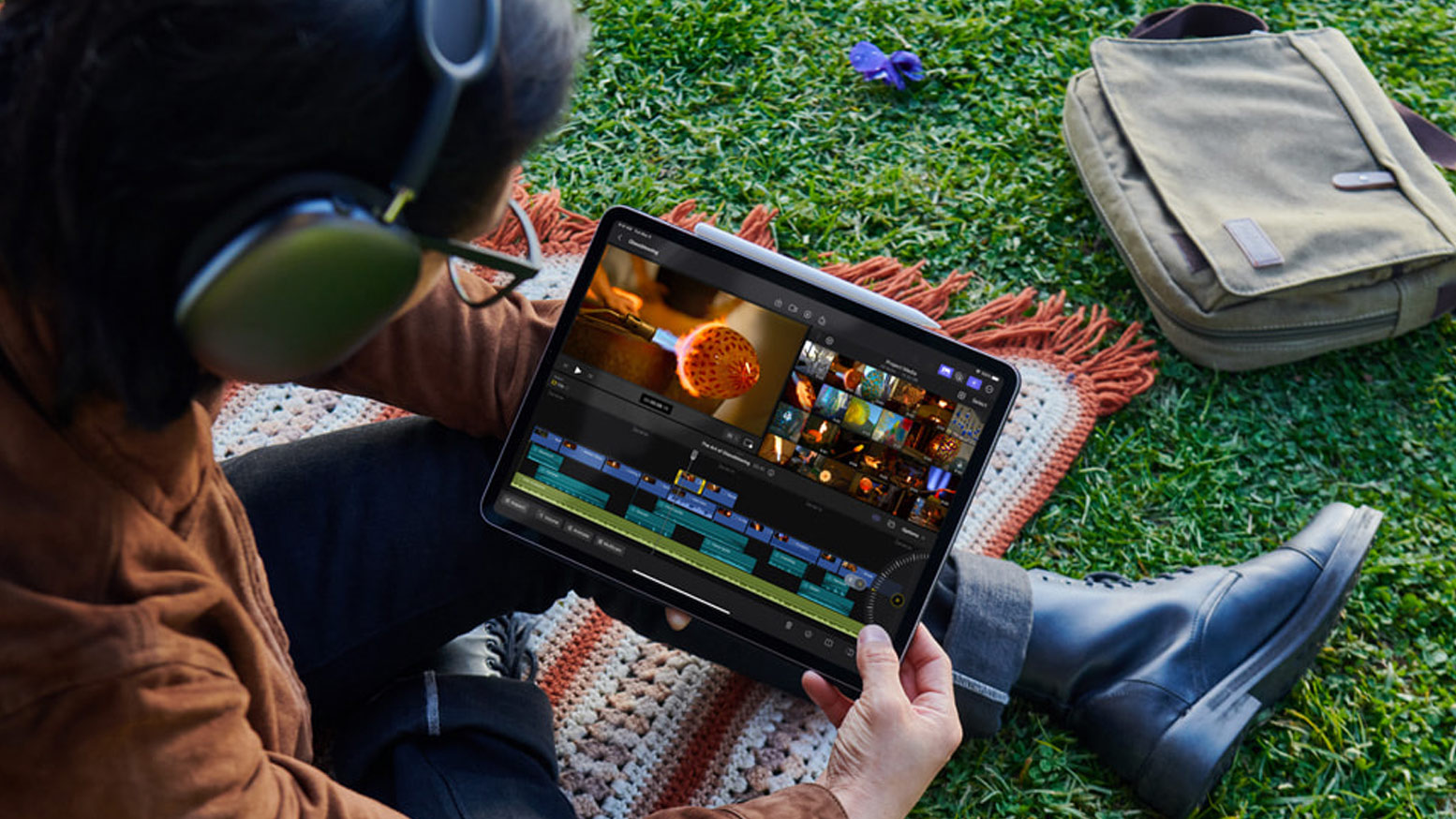 One of the most exciting features of Final Cut Pro for iPad is Live Drawing. This feature allows users to draw and write directly on top of video content using Apple Pencil. With iPad Pro's M2 technology, Apple Pencil hover unlocks the ability to quickly skim and preview footage without ever touching the screen. This feature will surely be useful for video creators who need to make annotations or highlight parts of the video.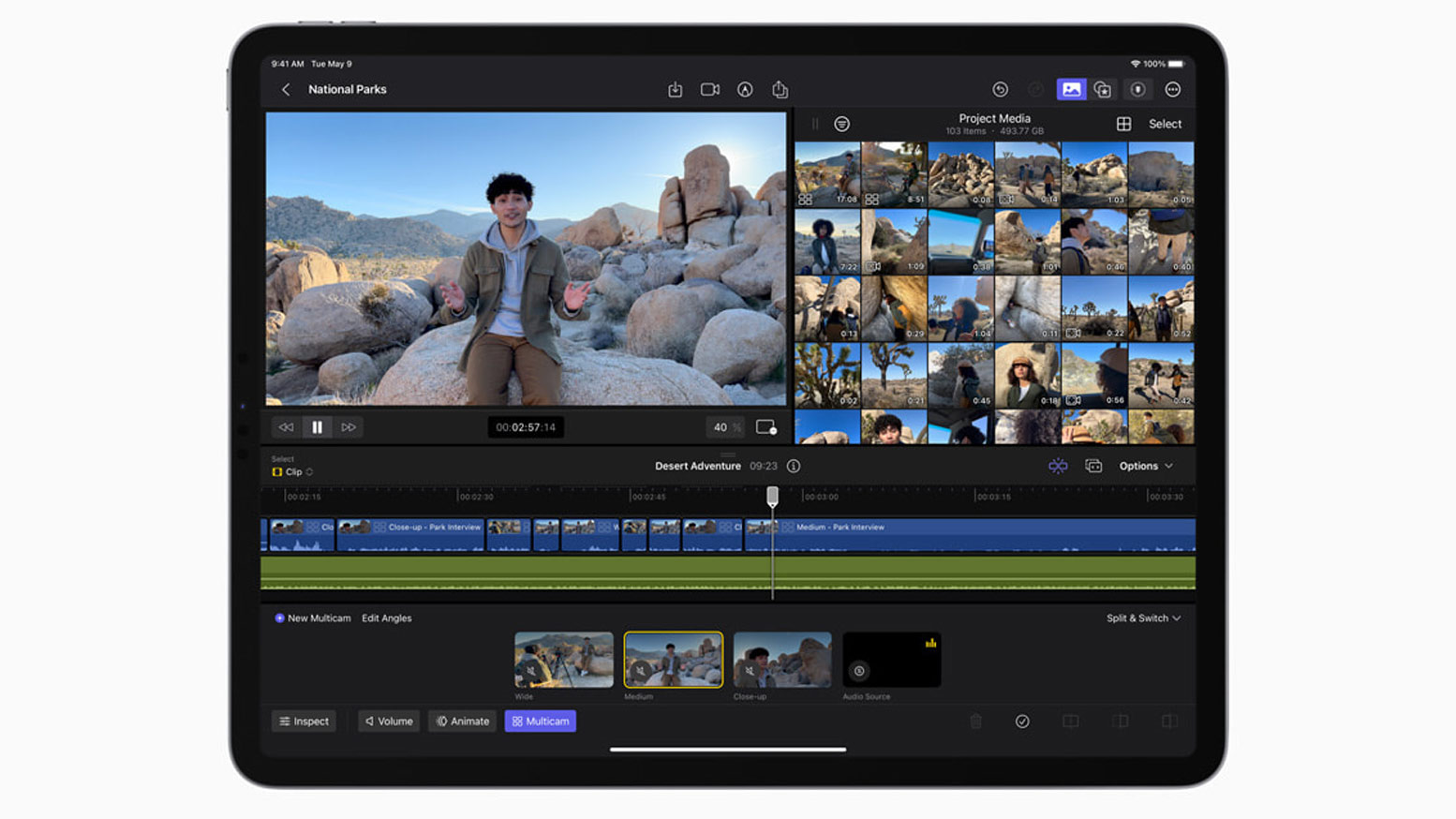 The Pro Camera Mode in Final Cut Pro for iPad brings even greater control to the creation process. Video creators can shoot high-quality video in portrait or landscape orientation, monitor audio and available recording time, and manually control settings like focus, exposure, and white balance.
With multicam video editing, clips can automatically be synchronised and edited together, and users can even switch angles in a multicam clip with just the touch of a finger.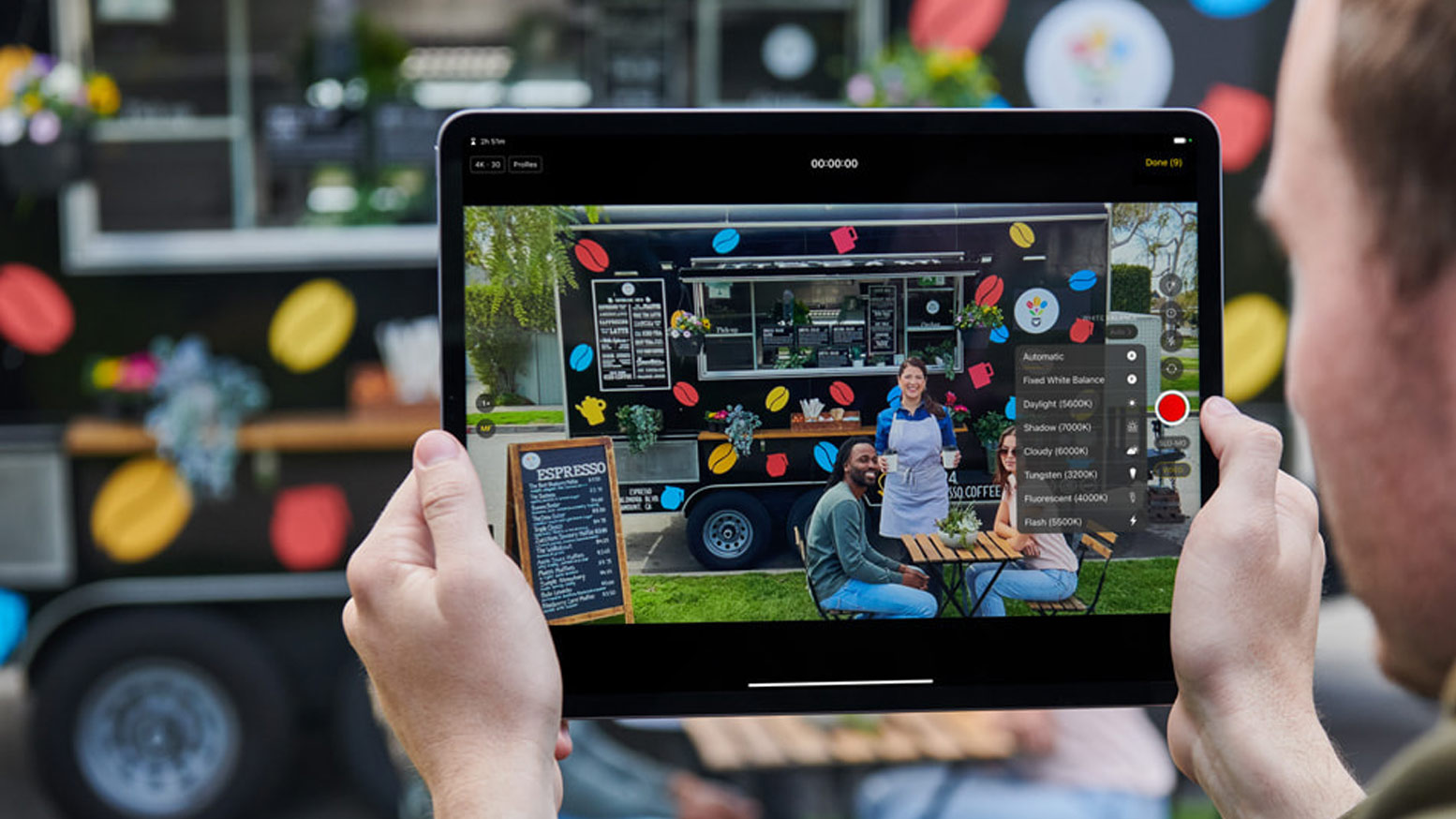 Fast Cut Features with Machine Learning is another exciting feature of Final Cut Pro for iPad. The app harnesses the power of Apple silicon and machine learning to speed up time-consuming editing tasks. With Scene Removal Mask, creators can quickly remove or replace the background behind a subject in a clip without using a green screen.
Auto Crop adjusts footage for vertical, square, and other aspect ratios, and with Voice Isolation, background noise can easily be removed from audio captured in the field.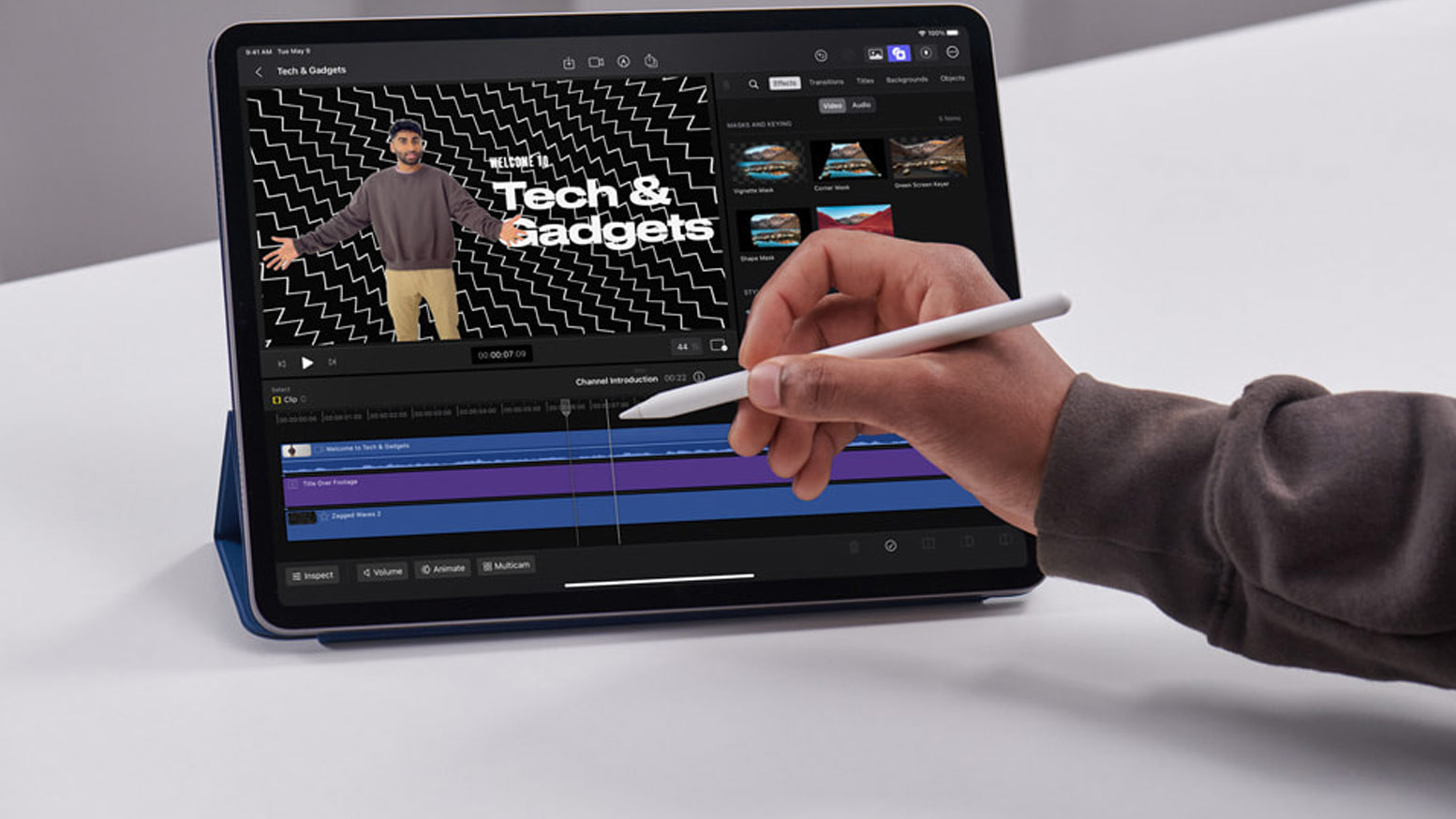 Final Cut Pro for iPad also offers a vast library of professional graphics, effects, and audio to enhance storytelling. These include stunning HDR backgrounds, customisable animated patterns, and professional soundtracks that automatically adjust to the length of a video.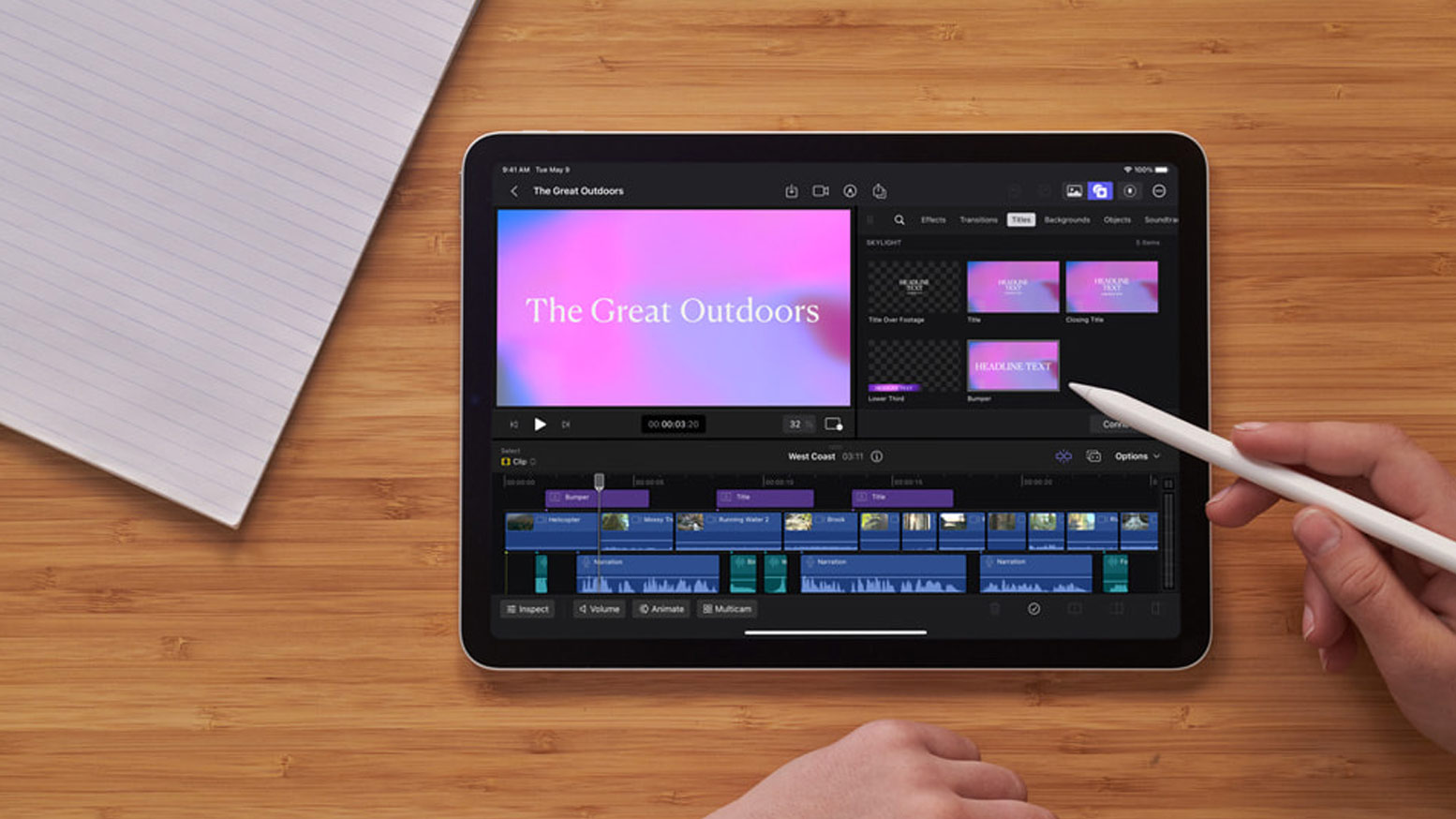 The app supports importing supported media from Files or Photos, and it can save directly inside a Final Cut Pro project. iPad users can export their Final Cut Pro projects to Mac, making the app even more versatile.

Davinci Resolve
DaVinci Resolve for iPad is an impressive and free video editing software and colour-correction app that allows users to create professional-quality videos on their tablet. The interface is intuitive and user-friendly, catering to both beginners and experienced editors. Essential tools are easily accessible, making project setup quick and efficient. The app is highly responsive, enabling smooth editing even with multiple timelines.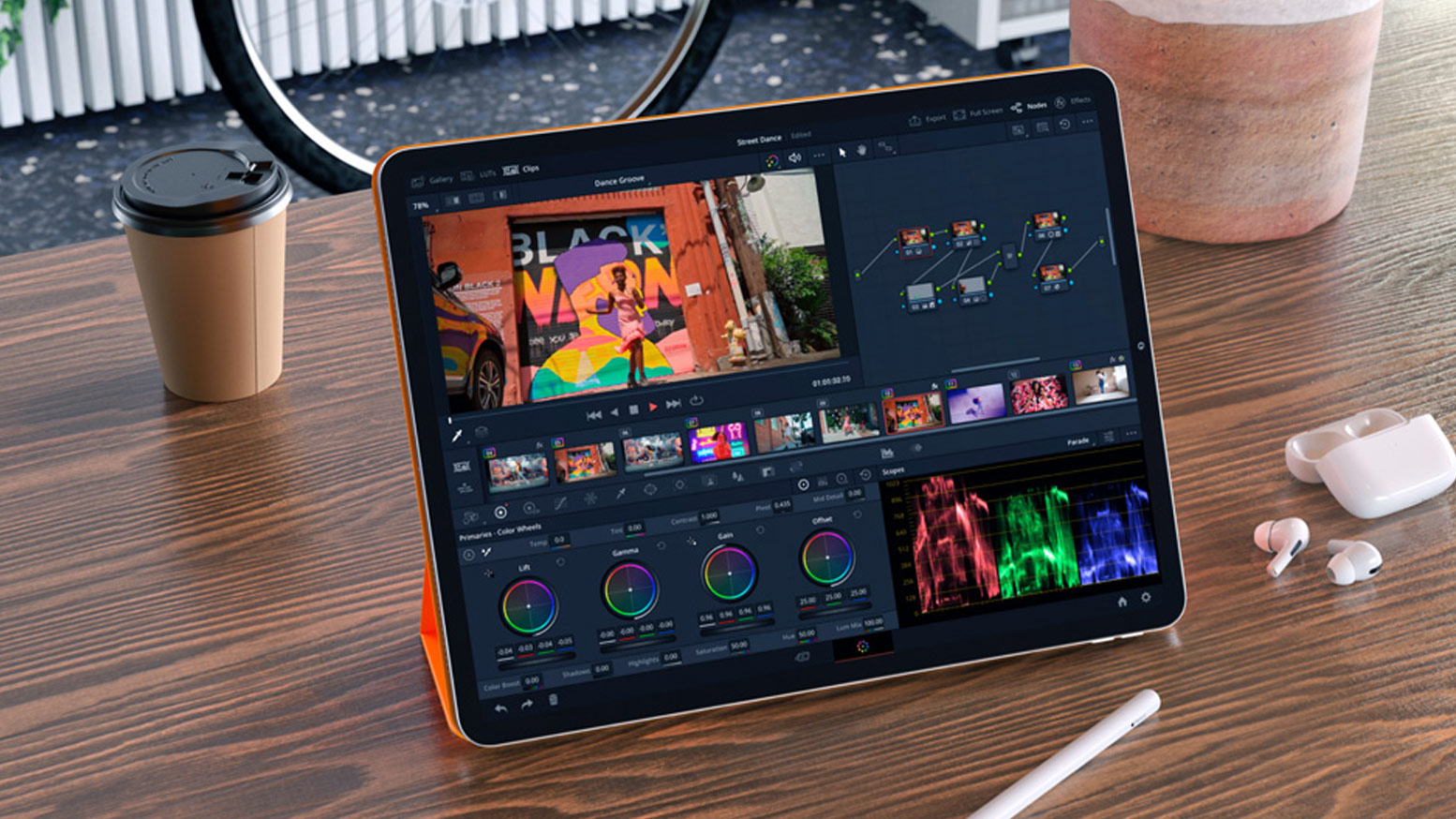 The colour correction capabilities of DaVinci Resolve are particularly remarkable. Adjusting highlights, mid-tones, and shadows is straightforward, without the need for complex menus or technical controls. This makes it convenient for users seeking professional-level colour grading on their iPad. The level of control and flexibility offered for colour correction sets this app apart from other mobile video editing tools.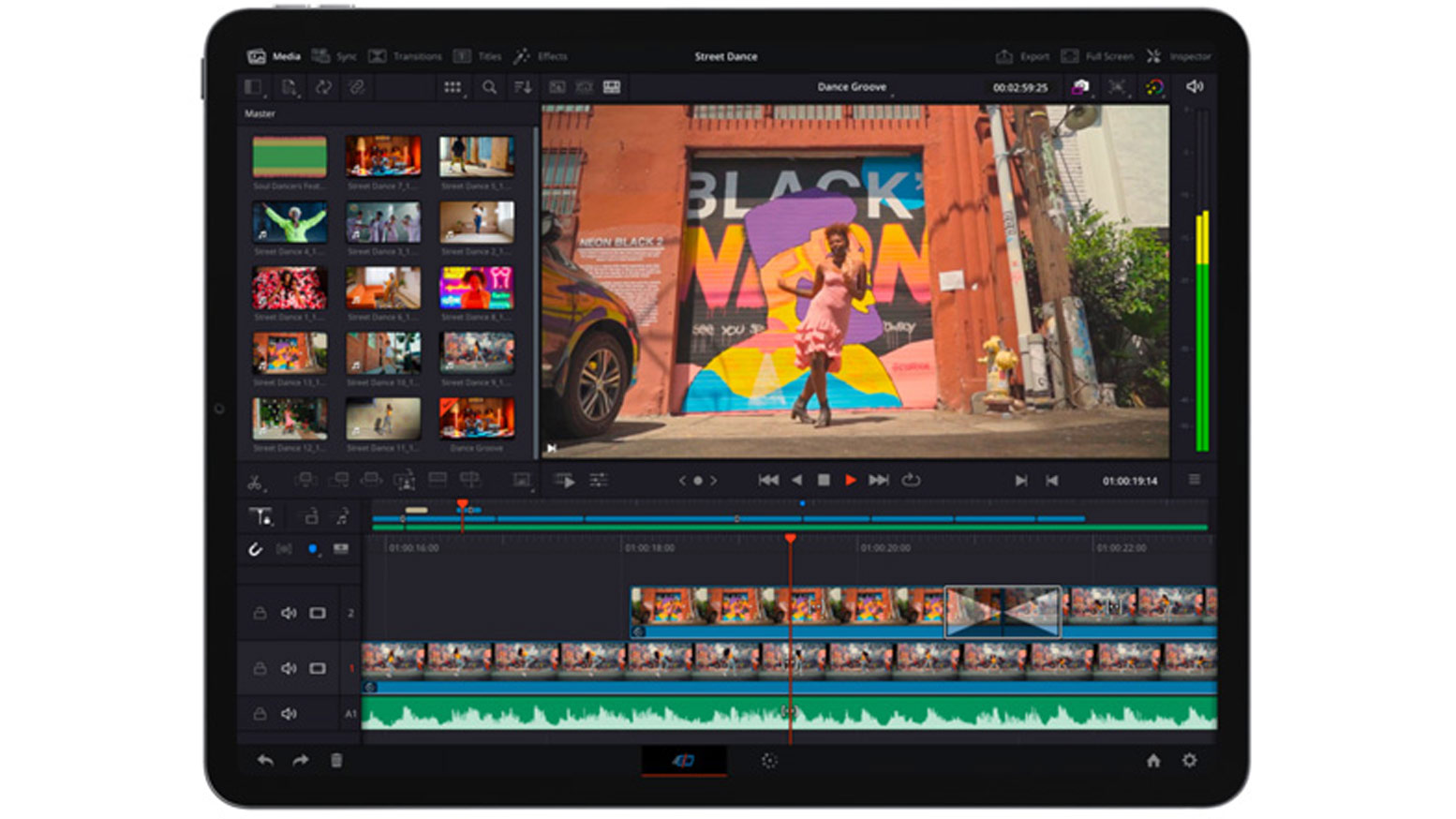 Resolve for iPad boasts a modern and intuitive design. The editing process has been streamlined, placing essential tools conveniently on the main page. Dedicated buttons for audio clips and transitions simplify the editing workflow, while the visible timeline at the bottom of the screen allows easy playback and control.
Beyond standard editing features, DaVinci Resolve provides creative tools for audio editing and mixing. The user interface is designed to facilitate easy access to these powerful features on a touchscreen device, making it suitable for various projects such as movie trailers, music videos, or home video editing. The app allows editors to work on their projects from anywhere, enhancing productivity and flexibility.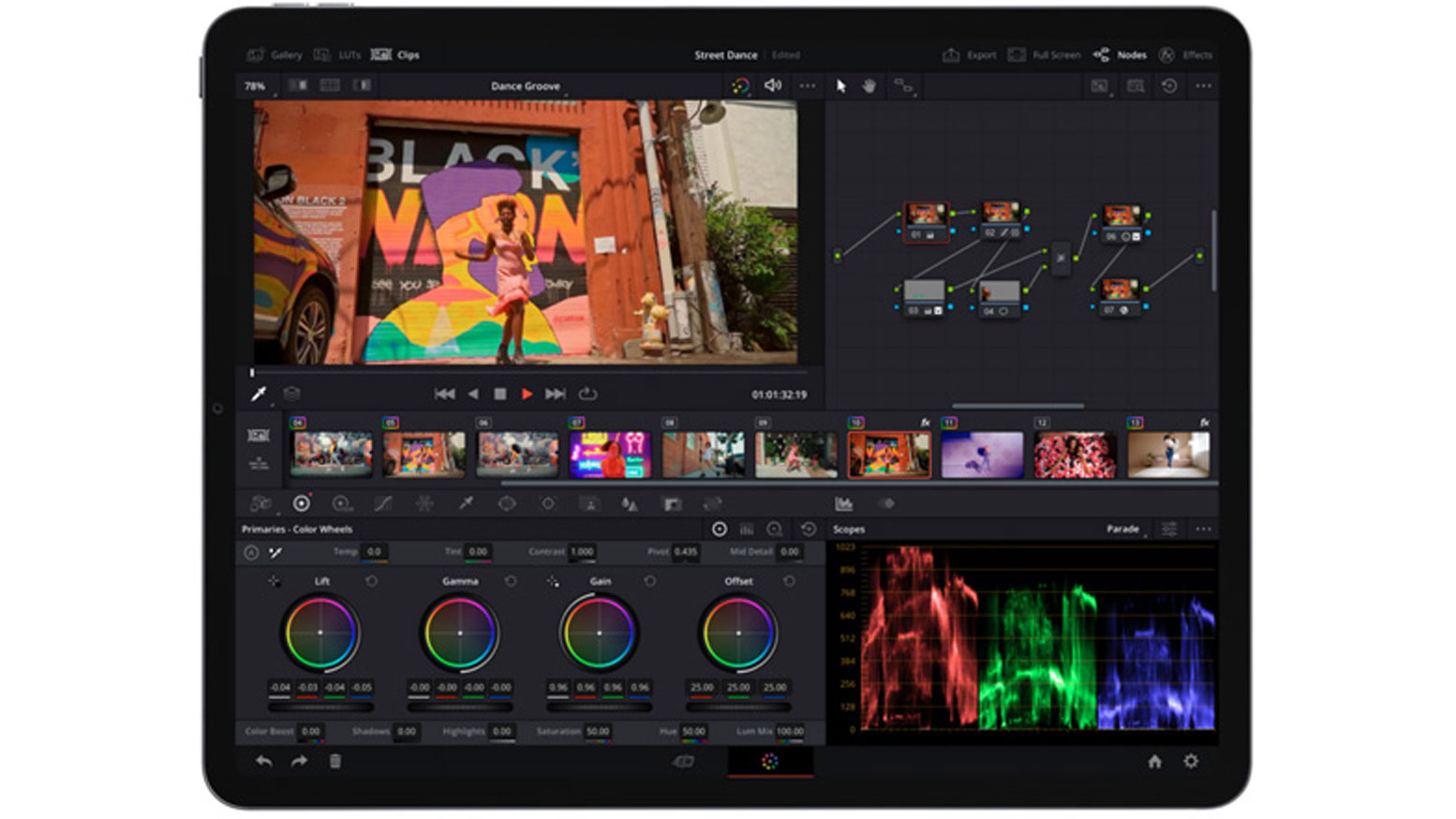 Support for high-resolution video formats like 4K and 8K ensures optimal utilisation of multimedia content. The inclusion of high-quality visual effects and HDR support further enhances creativity and delivers dynamic visuals. With DaVinci Resolve for iPad, users have a comprehensive solution for all their professional video editing needs.

LumaFusion
If you are looking for an advanced video editor for your iPad, look no further than LumaFusion. This professional video editor offers many features found in desktop video editing programs. You can have up to six video tracks where you can add videos, photos, and titles, as well as six audio tracks for narration, sound effects, and music.
In LumaFusion, you can perform insert and overwrite edits, just like you would in a desktop video editor. Additionally, you can trim, split, delete, and copy clips. Once your edit is complete, you can add dissolves, slides, flash, and blur transitions. The app also provides different layouts for media management, playback, and video editing.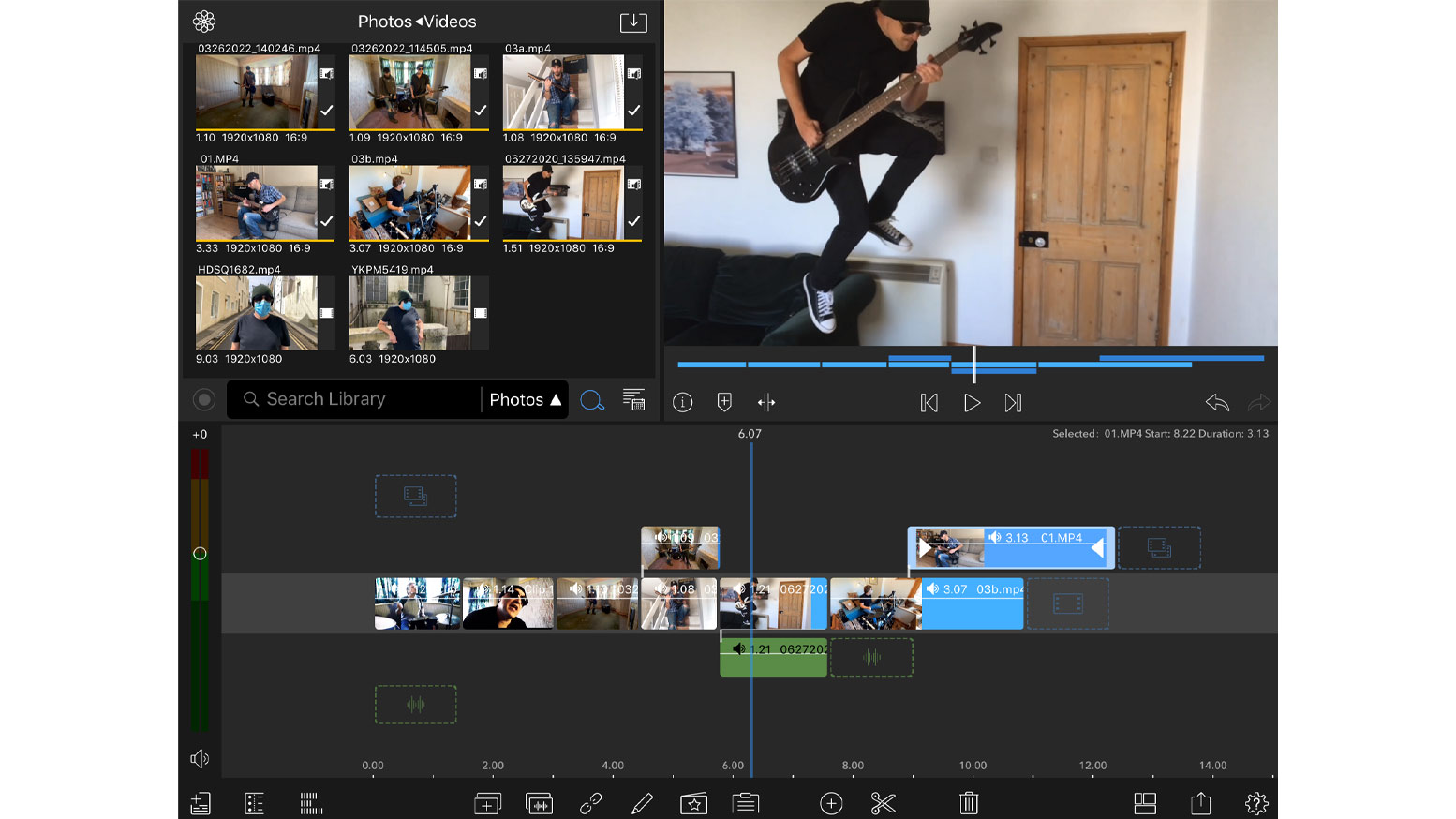 When working with audio in LumaFusion, you can use the audio mixer to adjust sound levels. The app includes a royalty-free music library, making it easy to add music to your final video. For precise audio transitions, you can add keyframes to control volume and stereo panning in your soundtrack. If needed, there is a selection of audio effects available to enhance your sound further.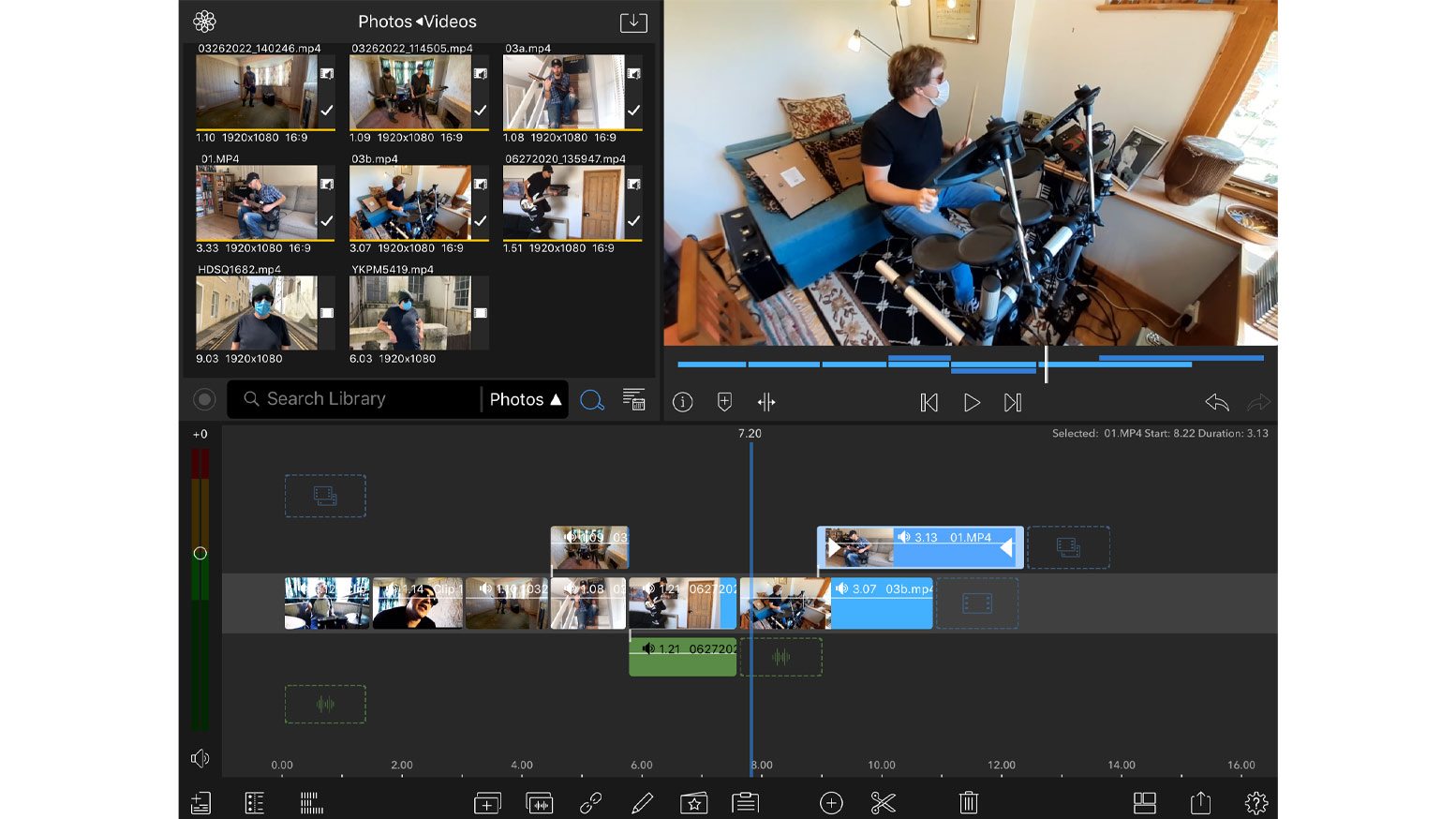 LumaFusion comes with a full effects suite, allowing you to layer multiple effects onto your video. It also provides comprehensive colour correction tools for fixing image issues and adding colour grading.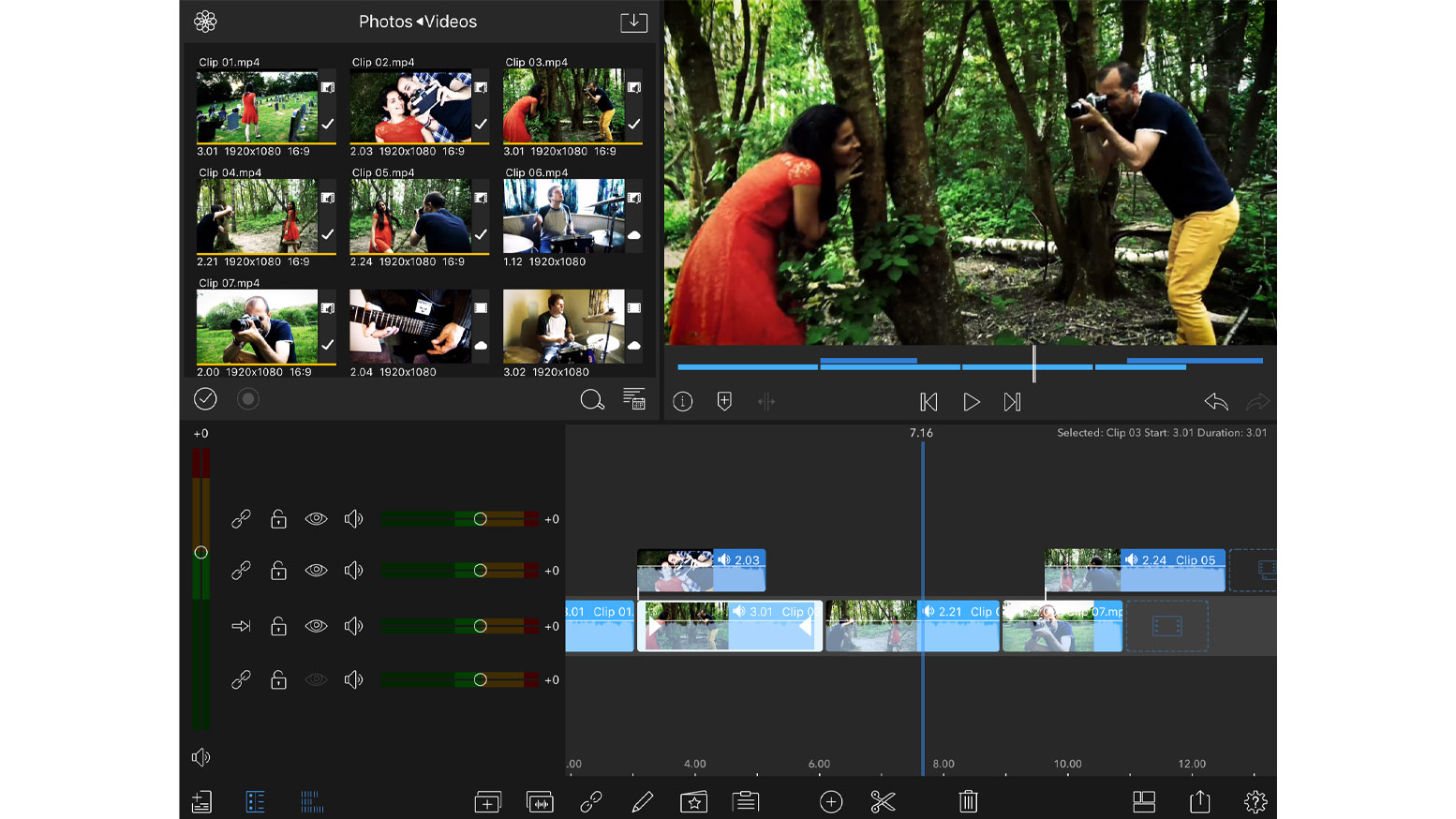 The app enables green and blue screen keying to replace backgrounds if necessary. Visual effects can be animated using keyframes. Any effects you create can be saved as presets for future use. Adding captions is also possible using the fully featured title tool, similar to what you would find in a desktop video editor.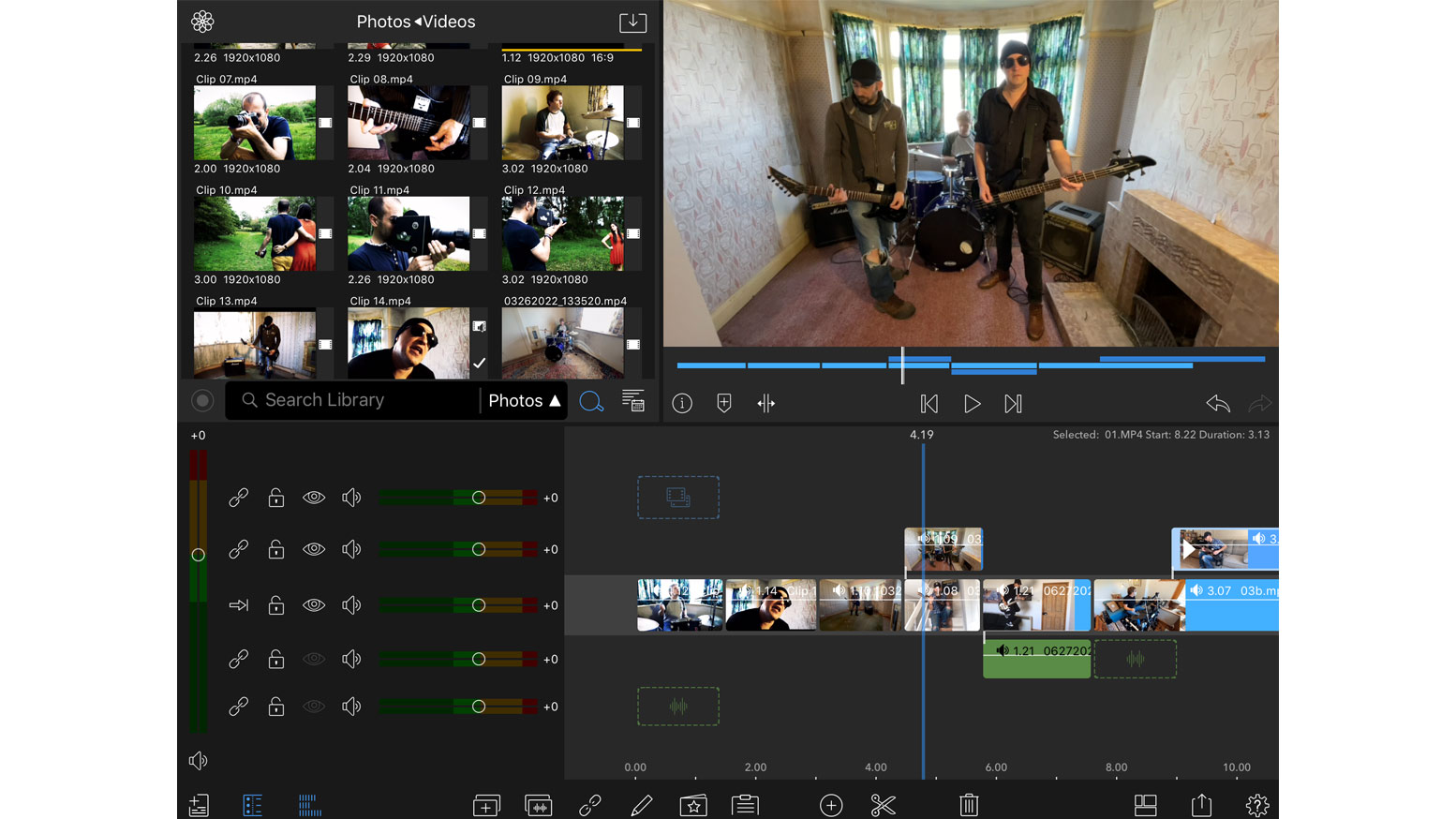 LumaFusion offers excellent project management tools, allowing you to create projects in various aspect ratios such as 16:9, 9:16, 4:3, and 2:1 for 360-degree videos. It supports multiple frame rates, including 18, 24, 25, 30, 50, and 60, ensuring compatibility with various video formats. Once you have completed your final video, you can easily share it on platforms like Facebook, YouTube, Vimeo, or other social networks.

iMovie
iMovie is a video editing app developed by Apple and is similar to the desktop version for Mac. If you own an iPad, chances are that iMovie is already installed on your device. If you're interested in trying out video editing on an iPad, iMovie is a great starting point. It is a comprehensive editing app that offers numerous professional features.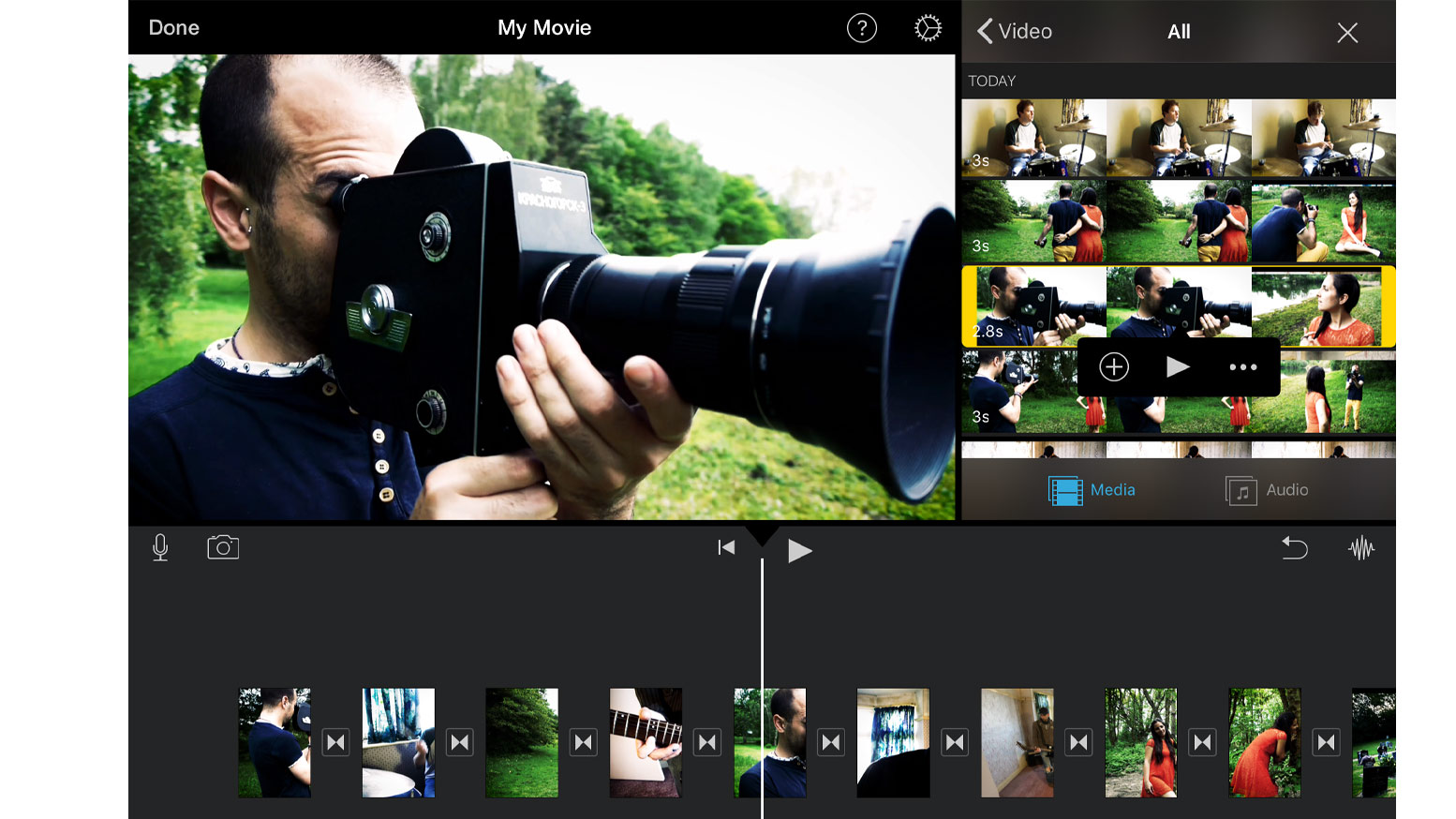 Getting started with editing in iMovie is easy. You begin by creating a project and then browse through your videos in the camera roll on your iPhone. You can select the clips you want and add them to your project for editing.
Additionally, you can incorporate still images, music, and other content into your project as needed. Once you have added your media, you can begin editing it.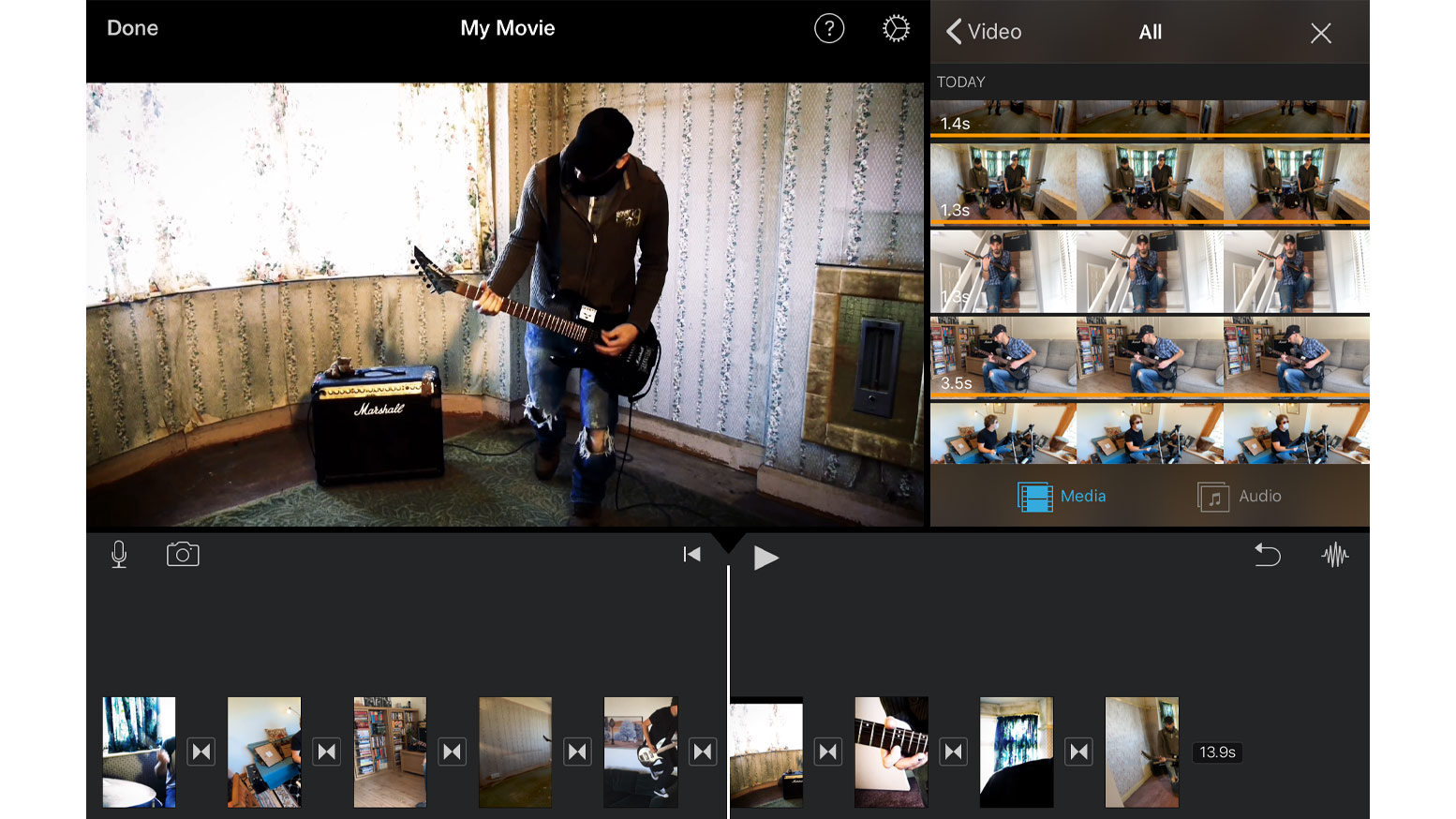 In iMovie, you can apply video filters, transitions, titles, slow motion effects, and split screen effects to enhance your footage. The app also includes a built-in music library, allowing you to add a soundtrack to your final video.
If you wish to include a voiceover, you have the option to do so. If you feel that you've reached the limit of what you can achieve on your iPhone with your edit, you can export your project to a Mac. This allows you to continue working on your video using the desktop version of iMovie, which provides additional processing power if needed.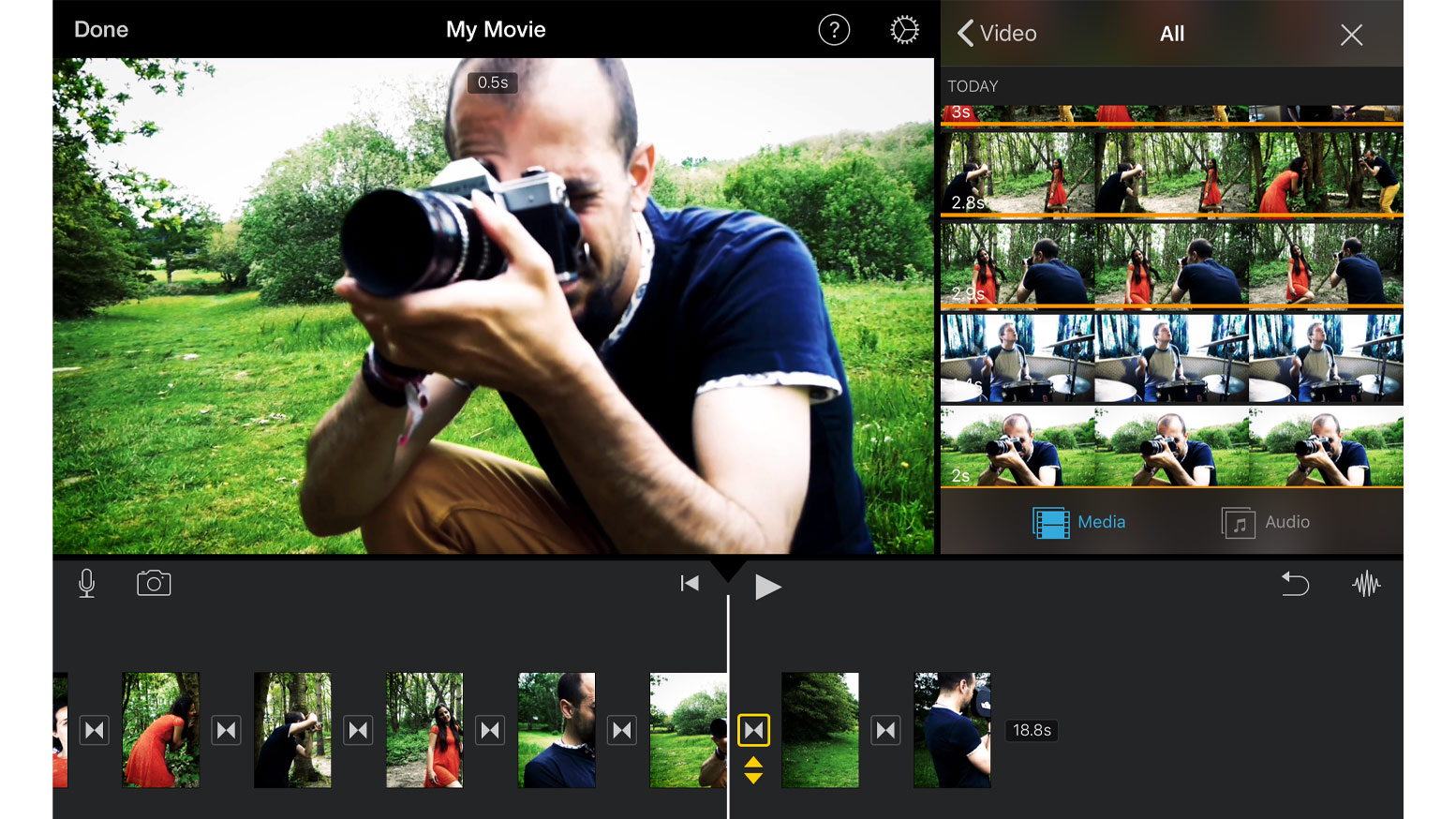 iMovie supports various resolutions, and if you have an iPhone 6S or newer model, you can even edit videos in 4K for ultra-high resolution. Once you have completed your edit, you can easily share your video directly to platforms like Facebook and Vimeo. Furthermore, you can wirelessly stream your video to an Apple TV for convenient playback.

CapCut
This mobile editing marvel for iPad boasts an intuitive design where nearly all editing tools are easily accessible. Within its magnetic timeline, a mere touch empowers users to perform an array of tasks, from splitting and merging clips to adjusting formats, adding content to the canvas, altering playback speed, and even reversing footage.
The latest update introduces the speed curve feature, facilitating the creation of smooth transitions through speed ramps. Notably, video overlays take centre stage, allowing snippets to be seamlessly superimposed onto main footage.
These overlays can be resized using pinch-to-zoom gestures, mirroring the manipulation of primary clips. CapCut also offers a green screen tool and the ability to incorporate background elements.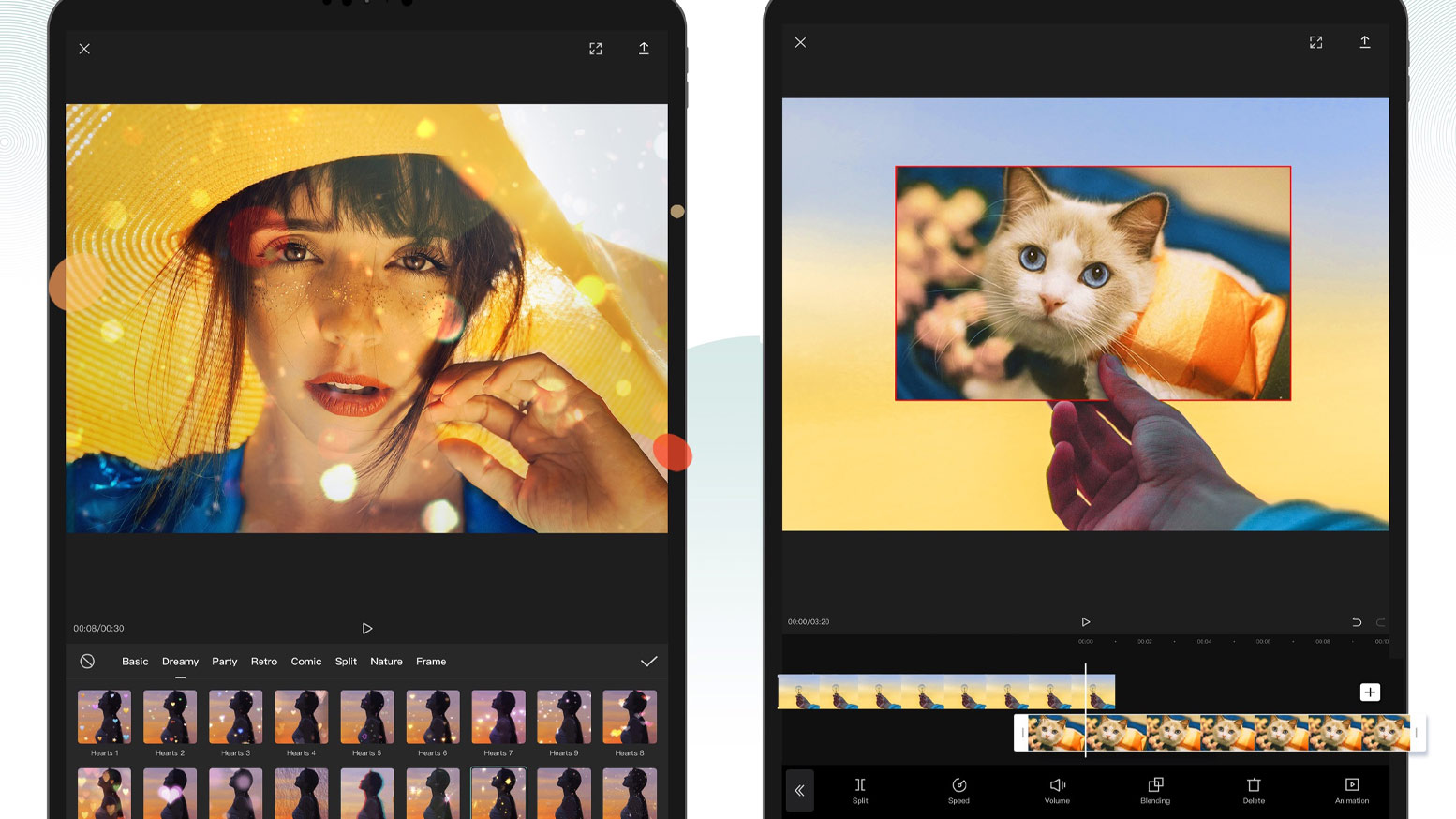 One of CapCut's standout features is its library of rich music choices, complete with exclusive copyrighted tracks. Users can import personal songs or extract audio from existing videos to perfectly complement their creations. A search bar and a sound effects favourite button enhance the musical experience.
Furthermore, audio tracks can be edited independently, enabling volume adjustments, precise start and stop points, and selective removal. The inclusion of the beat matching tool simplifies rhythm synchronisation.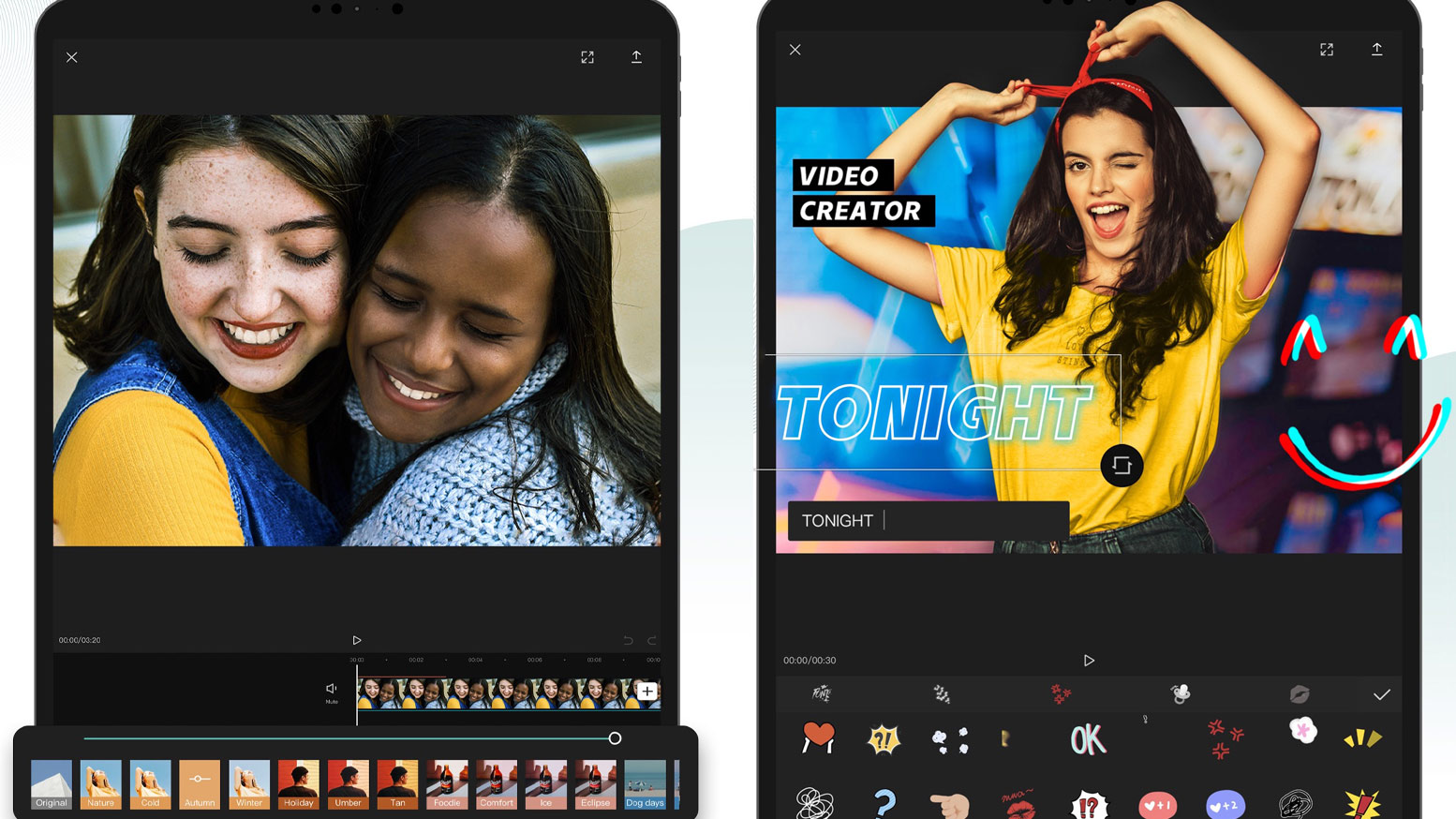 Text manipulation has never been easier. CapCut streamlines the process by offering pre-designed templates, eliminating the need to navigate complex menus for font adjustments, bubble additions, or style changes.
In cases where manual text insertion becomes tedious, the audio editing section seamlessly integrates Voiceover and Auto captions tools.
CapCut's Auto captions feature generates caption layers synchronised with speech, ensuring precise timing. Users can reposition, remove, or split captions as needed. Batch Edit proves useful for global caption adjustments, saving time and effort. Moreover, CapCut extends its prowess to body and video effects, enhancing the visual appeal of clips.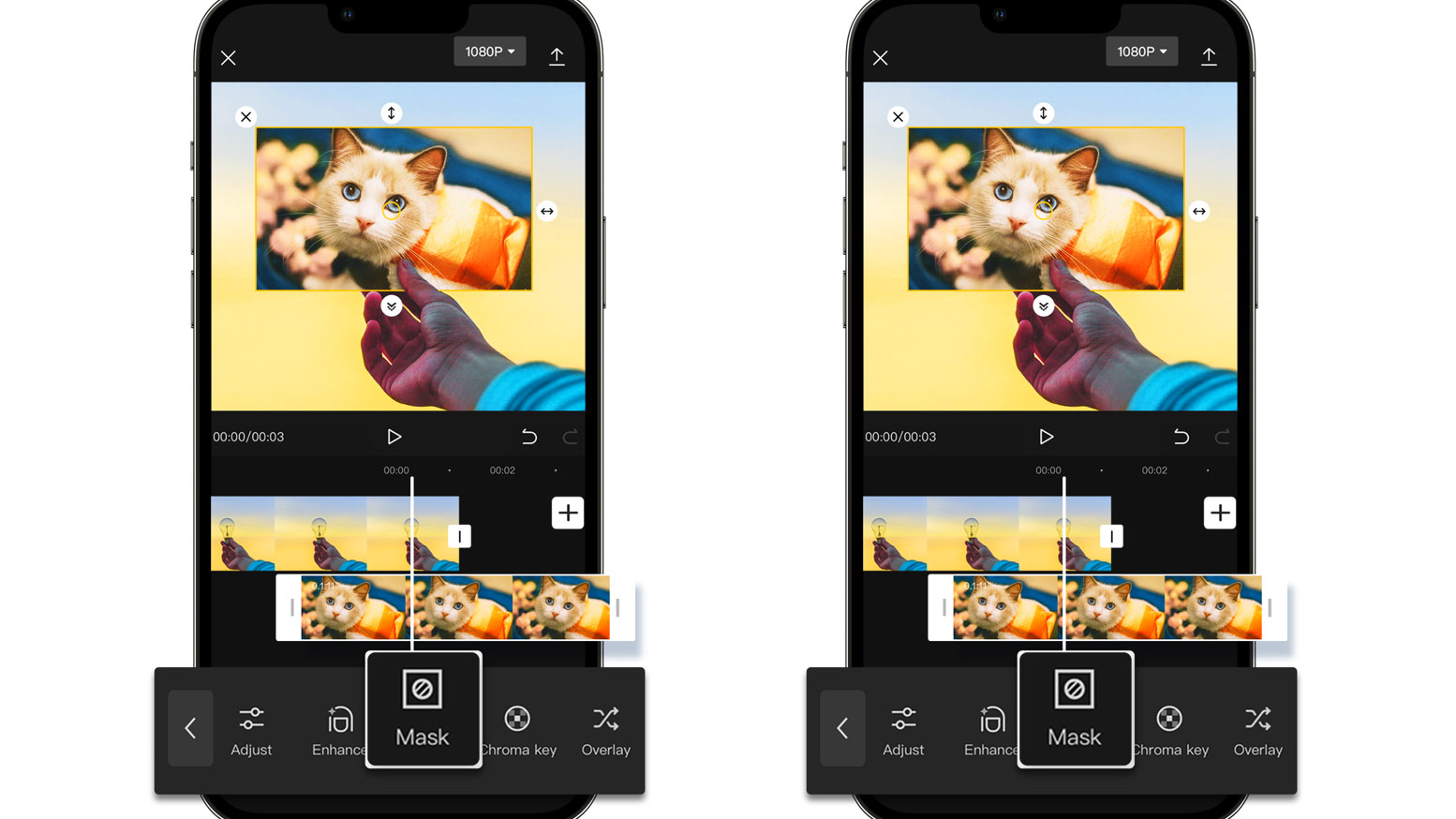 Video effects enrich the entire composition, offering control over overlays, primary footage, or both. Meanwhile, body effects modify human forms, accompanied by CapCut's intelligent detection system.
Filters wield immense power in evoking emotions through colour grading. CapCut allows customisation of basic filters to match individual preferences, expediting the process compared to creating filters from scratch. Filters seamlessly complement both primary clips and overlays.
Transitions flourish as another stellar offering from CapCut. The array includes basic, camera, MG, effect, and mask transitions, seamlessly concealing cuts between clips. While only one transition can link two primary segments, meticulous selection ensures harmonious flow. Overlays benefit from this too, with the possibility of incorporating transitions through a two-step process.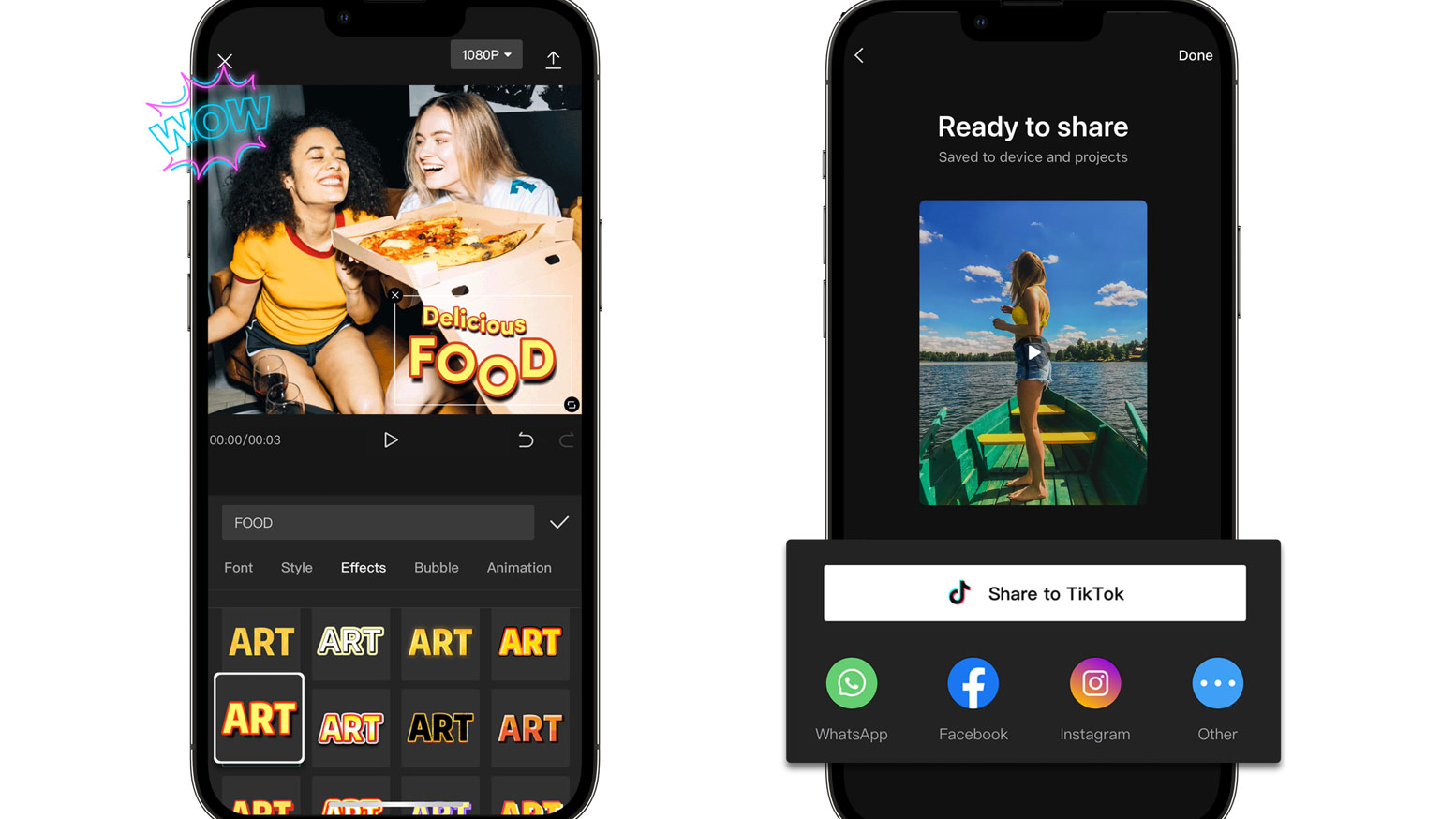 In the realm of free iPad video editors, CapCut stands as a solid choice While it may lack some features found in other applications, its toolset equips users to craft impressive videos. CapCut's accessible interface demystifies video editing, empowering anyone to create captivating visual stories with ease.

Other Popular posts like this:
The Ultimate Guide to iPhone USB-C Microphones!
Is Blackmagic Camera the best free video camera app for iPhone?
Unleash Your filmmaking potential with the iPhone 15 Pro and Max